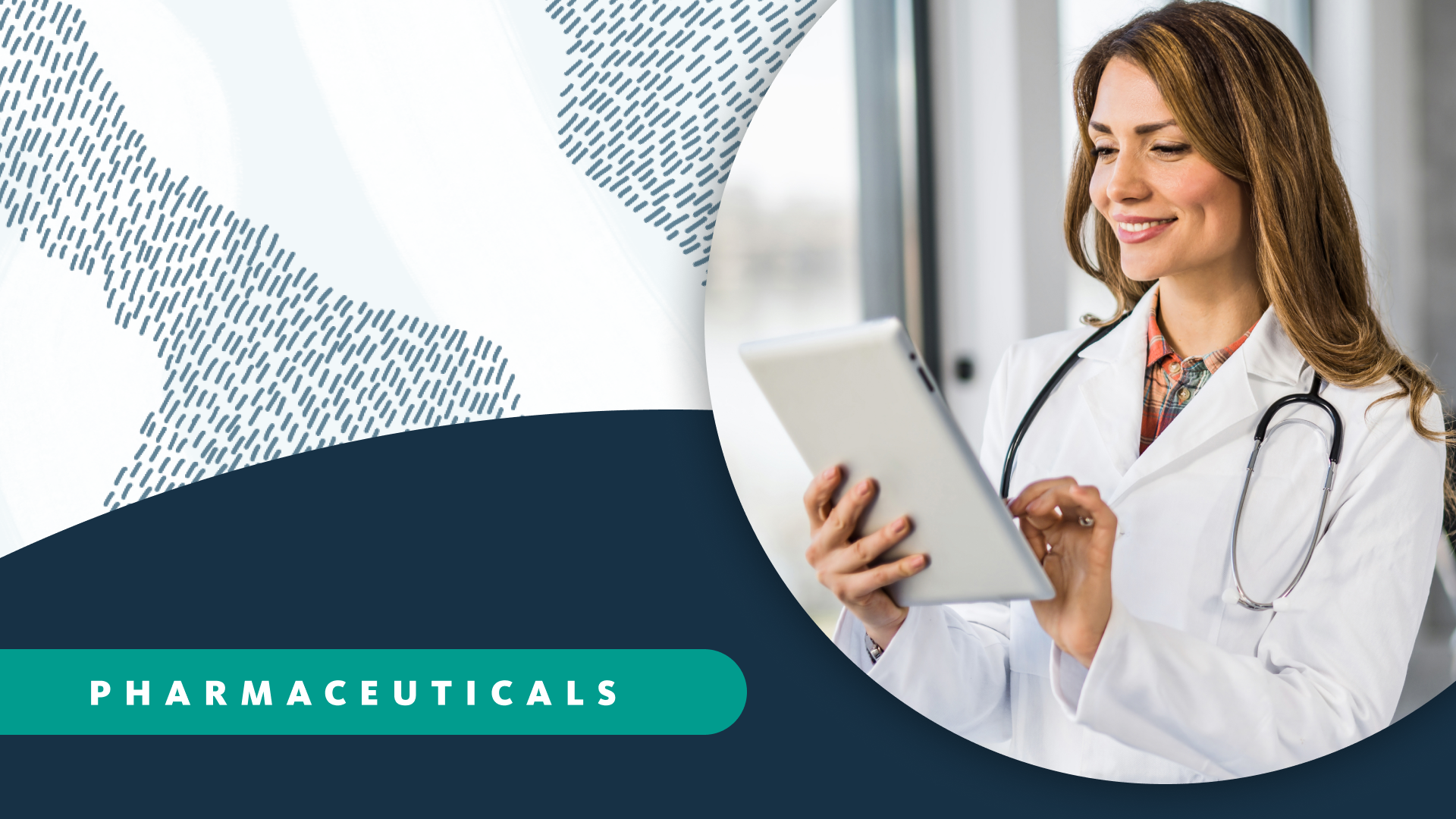 Pharmaceutical companies face unique content strategy challenges. These businesses often need to connect multiple brands, websites, tools, and digital platforms into one unified experience that serves healthcare professionals with in-the-moment needs. With so much content (and multiple brand and user experiences to consider), building a truly omnichannel experience can seem daunting without the proper guidance.
A well-executed omnichannel strategy delivers the right content at the right moment in a customer's journey and in a format that the customer prefers. Each "channel" (website, app, portal, etc.) works together to meet the user's needs, and content is consistent and responsive across all channels. Content should also continuously evolve on each channel to meet developing customer needs.
Think Company has deep expertise in helping pharmaceutical leaders navigate these challenges. We'll share some of our key strategies for creating this type of unified digital experience while managing an array of content, considering various healthcare professionals in your audience, and navigating several brand experiences.
How to start building a pharmaceutical omnichannel experience
Research is the foundation for building a holistic digital experience across brands and channels. Understanding your user journey through customer journey mapping can help you to connect the dots between the customer's needs and wants throughout their lifecycle or engagement with your organization, and the channels and content that would best serve the customer in critical moments. 
Understanding your content ecosystem and processes
You will also need to understand what content you have today and what content gaps you may need to fill to best meet customers' needs. Is your content available in the format and on the devices that customers prefer? What content improvements or transformations can help you connect with your audience during crucial decision-making moments? Do you have content currently used at in-person events like Medical Congresses that could benefit from digital delivery? 
Activities like content inventories, audits, and ecosystem mapping can help you identify what content you have today, where it originates, and how it is being created, approved, delivered, and updated. 
Large healthcare and pharmaceutical organizations can also benefit from content process and workflow mapping to highlight content silos, bottlenecks, redundancy, and churn. What efficiencies can you find in your content operations? Maybe two separate teams are spending valuable resources creating similar content. Perhaps there are ways to plan to get critical content assets created and approved for more than one channel at a time. 
Moving toward structured content
There's so much time and effort involved in creating, reviewing, approving, and publishing content in regulated industries. All of this effort should result in content ready to be shared in every relevant channel. Can you automatically pull your product descriptions, safety information, and other prevalent chunks of content from a single data source? How is your organization using content tagging or metadata to help automate delivery across channels and experiences? 
With a structured content approach, you can move closer to creating and approving an asset once and then publishing it everywhere.
---
Talk with our experts about your omnichannel pharma strategy
Ready to take on the challenge? We can help build (or improve) an omnichannel strategy for your pharmaceutical company—connecting your brands and tools to drive value to your customers.
---
Common problems (and how to solve them)
The most significant issue we see when organizations try to move to an omnichannel experience is that stakeholders assume they know which data is most important to users. While gut instincts can be valuable in some creative endeavors, you should generally have a more concrete understanding of what your users need and when.
You can do this by including time for analytics, UX research, and feedback loops in your content creation process. This will result in a user experience that feels cohesive and responsive to actual user needs. Having recurring syncs and collaboration sessions with visual design team members also helps ensure that the components and elements they are creating better align with content needs and wants. These collaborative sessions can include:
Discussing examples of how content should live on page layouts

Sharing which components are appropriate for common categories and topics

Learning best practices so content and visuals create visual harmony and contribute to a better understanding of your site or product
Another common issue is a need for more support and pull-through for content strategy and governance. Working within significant regulatory constraints and long approval cycles, content creators in the pharmaceutical space may become overly reliant on practices and formats that have worked well in the past. Teams may re-create the same customer presentation or PDF year after year without considering if it's the right content and format for the customer and without getting it approved across all relevant channels.
To combat the status quo and change behaviors, your organization must devote time and resources to socializing the omnichannel content approach behavior. Showcasing success stories, sharing best practices, breaking down silos, and providing training and support can help get people on board with planning and executing an omnichannel approach.
Omnichannel experiences for pharmaceutical companies
The unique marketing challenges faced by pharmaceutical companies can be overcome. An omnichannel experience that connects multiple brands, websites, tools, and digital platforms can drive real value for users while maximizing marketing teams' efforts. Think Company has deep experience helping pharmaceutical leaders navigate digital transformation and establish a content creation strategy that serves customers, medical professionals, and their business needs.
Learn how Think Company can help your business create an omnichannel experience. Chat with our experts today! 
---
Send us a postcard, drop us a line
Interested in working with us?
We scope projects and build teams to meet your organization's unique design and development needs. Tell us about your project today to start the conversation.
Learn More