Contact Us
Interested in working with Think Company? Tell us about your project below to start the conversation! Or if you prefer, you can email us at info@thinkcompany.com or call 800-296-9190.
We ask for this information so that we can respond thoughtfully to your request. By submitting this form, you're allowing us to store the information you submit. Please read our Privacy Policy to learn more.
Visit Our Studios
Stop by one of our studios and see where the magic happens. You can learn more about our office spaces and see photos here.
Connect With Us
Follow us on social media to see what we're up to in our local communities, learn about our events and speaking engagements, and get regular doses of business, design, and technology insights.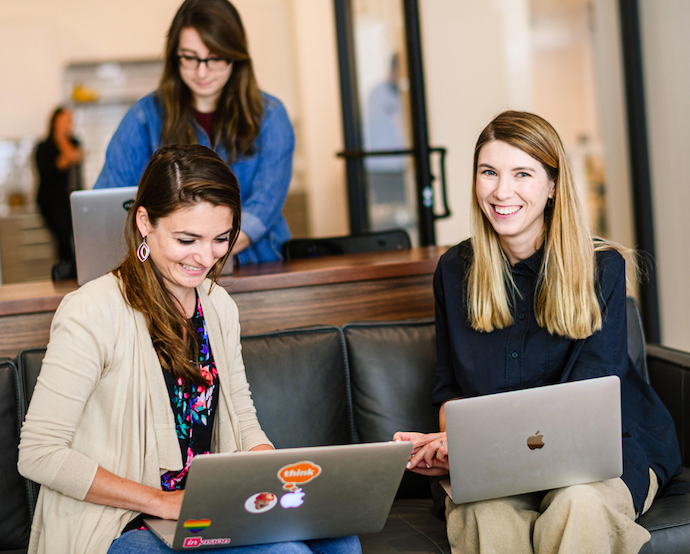 Work at Think
We are a diverse group of designers, developers, and thinkers who love our jobs and are on the lookout for talented professionals to join our team.
See open positions