Design and Technology Guides
A guide to digital content strategy: From concept to creation
The term "content strategy" means different things to different people. We've seen client teams use it to describe marketing practices like social media, email campaigns, and blogging. In contrast, others use the term to refer to copywriting and editing, journalistic tactics, and editorial calendars—all within the same organization. 
At Think Company, content strategy is a specific and intentional set of tactics that are integral to much of our work. When working with clients, we help them understand that content strategy is separate from content marketing, which deals with content that is specifically produced and published to drive targeted traffic to your business. 
We've seen firsthand how content strategy transforms user experiences and optimizes content workflows for our clients. With a solid marketing and content strategy plan, you can earn customers' trust, guide users through complex processes, and get them the right information at the right time.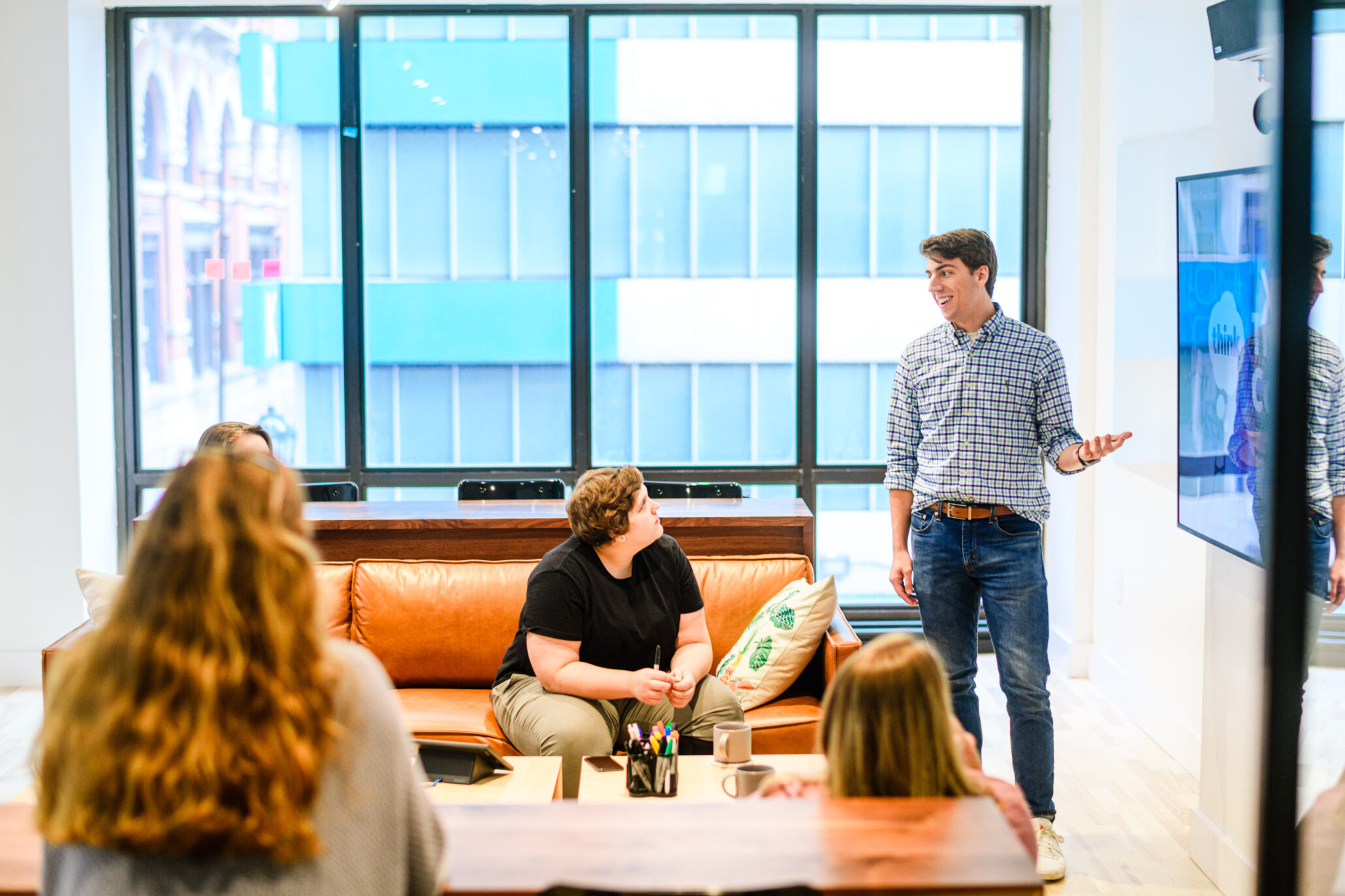 What is a digital content strategy?
Before we dive into a digital content strategy definition, let's start with defining what we mean by "content." Content is any written or visual piece of information that comes from your organization. This usually takes the form of your corporate website, blogs, articles, videos, social media posts, email interactions, e-commerce stores, and more.
Essentially, content is all the "stuff" that lives inside or relates to your digital products.
Content strategy guides the planning, creation, and management of that "stuff." A robust digital content strategy requires connecting your business goals with insights about users, a holistic approach, the right processes, and scalable systems. 
Content Strategy:
Ensures that users have the content they need, when and where they need it

Guides the creation, delivery, and governance of content

Keeps the user at the center of the content creation process
Think of content like ingredients in your fridge. Yes, you may be able to throw together a decent dinner with what you have on hand (pickle pasta, anyone?). But a good content strategy works like a good cookbook—it shows you how to prep what you need and turn it into a nourishing dish you can recreate and riff on over time. Delicious.
Why is developing a digital content strategy important?
A solid digital content strategy can help you earn customers' trust by guiding them through complex processes and getting them the right information at the right time. Investing in your business' content strategy can enhance your customers' experience of your products and services and develop a robust and consistent brand voice across every customer touchpoint. 
Through the process of building a content strategy, your team gains a better understanding of your audience and the content they want and need—content that keeps them coming back.
Key phases in creating digital content strategies
Rather than a fixed checklist of things you need to do, at Think Company, our content strategists approach creating a digital content strategy in phases. There's no set sequence, regarding how to create a digital content strategy, but each stage builds on the next. 
Research and planning

Process and structure

Content operations and measurement
Let's dive into each phase of our content strategy to see how our team might deploy different questions and tactics in a given project.

Research and planning
Defining your goals is the first step in every successful digital content strategy. You have to know where you're headed so you know which tools to use to get you there. 
Practically, this looks like understanding business objectives and user needs, and familiarizing yourself with the "content landscape" and how your organization is positioned within that landscape. 
Questions we ask in this stage:
What content do people need?

What content do we have? 

How much content do we have, what is it about, how good is it at meeting people's needs?

What messages or content components are getting lost?

How does the audience want us to communicate with them?
Process and structure
After establishing where you are in the content landscape and where you want to go, it's time to develop systems and workflows that support your goals. At this stage, examine current workflows, methods, and roles involved in content operations—and identify opportunities and plans for improvement. 
To ensure content is structured and formatted to meet users' needs, it's also essential to establish a content model to define rules for how content is grouped, tagged, connected, displayed, and reused. And a content model with templates and documentation streamlines your process by automating and aligning creation across teams who need to be involved in creating content (marketing, legal, etc.). This not only maximizes the benefits of your content but allows you to get content to the market quicker—and with fewer required resources. 
Questions we ask in this stage:
What processes and tools are required to move content through the organization?

What workflow improvements can be made? 

How does the content need to be organized for users to find what they need quickly?

How does the content need to be formatted? 
Manage and measure
To operationalize your content strategy, you'll need guidelines to ensure consistency and quality—plus the training, processes, and tools for your team to follow those guidelines. Larger enterprise organizations should plan to create an internal communications strategy that designates responsibilities within your team and so you can share content wins with the larger organization. 
Since digital content is constantly evolving, it is critical to establish a formal governance structure to outline clear ownership over content strategy decision-making for future changes and requests. You will also want to identify goals and KPIs to gauge the success of your content efforts and build a roadmap for measurement, testing, and continued research and iteration milestones going forward. 
Questions we ask in this stage: 
How will we lead our organization through new content strategy processes?

How might we make decisions about core content strategies in the future?

How are changes to our content strategy initiated, and by whom?

How will we know if our approach is successful? 

How can we continue to listen to our users and meet their needs?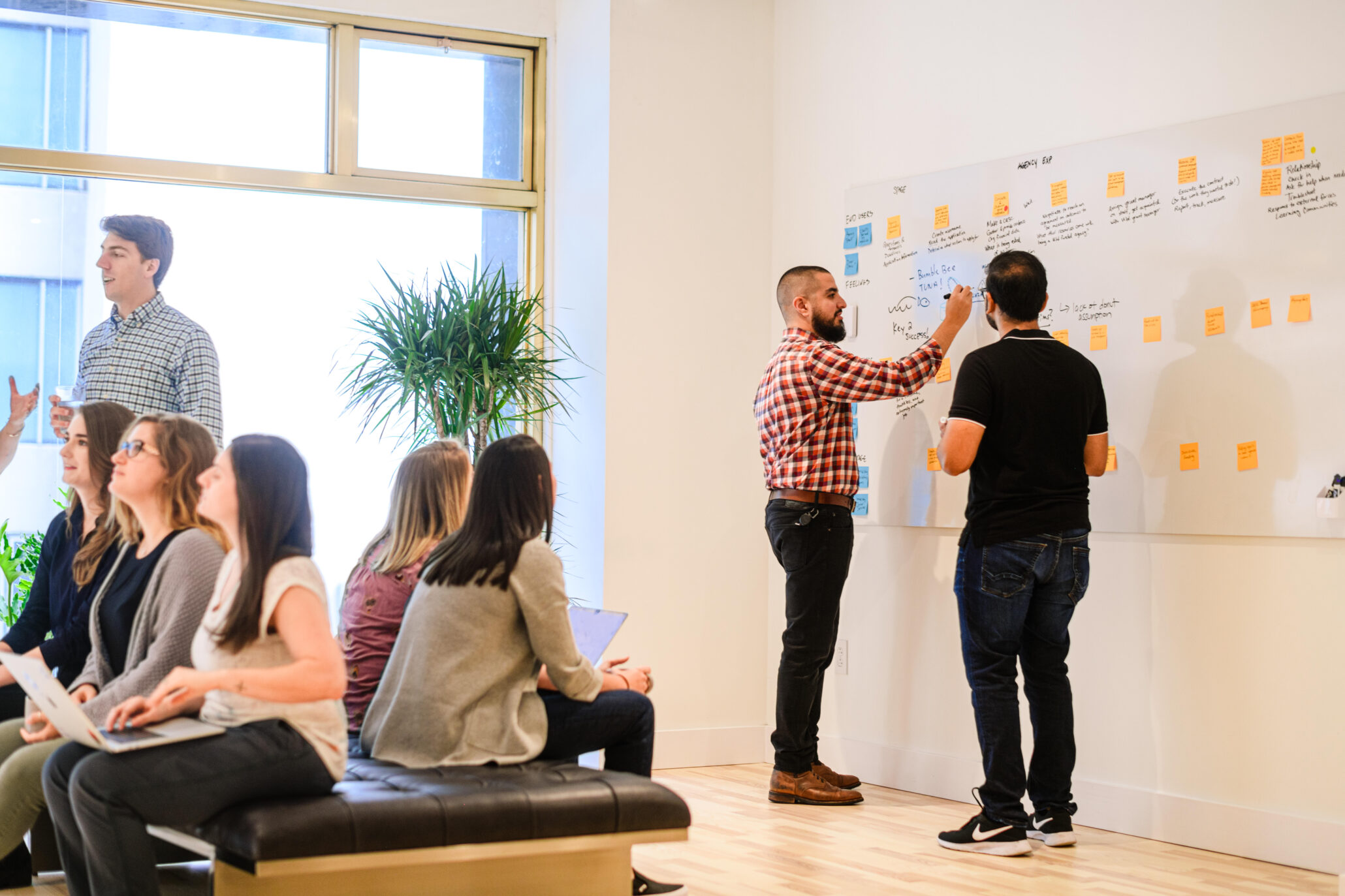 Examples of digital content strategies
Recently, we conducted an assessment of 50 HCP portals. Pharmaceutical companies use HCP portals to equip healthcare professionals (HCPs) with the information they need to prescribe safely and effectively. In our analysis, the best portals utilized an effective digital content strategy that gave HCPs the information they needed when they needed it. 
This drives value for the user, and the company that invested resources into designing and maintaining a content strategy sees a return on that investment with increased efficiency, lower operational costs, and more.
We recently used Airtable as a content and data management solution for a new application, creating a comprehensive web content strategy for our clients. Airtable allowed for the manipulation of "real" data and content—the data and content users will interact with. We planned and created content models in Airtable while simultaneously designating it as a data source and content management system.
Improve user experience through digital content strategy
Content strategy can impact organizations of various sizes and structures. Content strategy saves time for a newer or smaller organization and sets a foundation for streamlined content operations and ongoing success. As your team grows, you have a foundation to build on. 
For larger enterprise organizations, content strategy aligns teams, keeps brand voice and tone consistent across platforms, streamlines operations, and helps you avoid duplicative or redundant content across departments. Regulated industries can also benefit from a great content strategy, with everything above plus faster reviews, alignment with legal, and more. 
A well-planned content strategy ensures that your users have the information they need, when and where they need it, while streamlining the content creation process and keeping the user at the center of that process. An effective content strategy can transform how your products perform, while making internal processes more efficient and driving better results—faster.
---
Send us a postcard, drop us a line
Interested in working with us?
We scope projects and build teams to meet your organization's unique design and development needs. Tell us about your project today to start the conversation.
Learn More