TELECOMMUNICATIONS | DIGITAL TRANSFORMATION
Happier, more engaged customers thanks to beautiful digital experiences
INDUSTRY CHALLENGES
Challenges faced by the telecommunications industry 
Growing competition, changing customer expectations, and evolving technology is driving industry change. Failing to create a consistent, non-fragmented experience that allows customers to benefit can lead to reduced market share, customer dissatisfaction, and a breakdown of consumer trust. We'll help your team overcome these challenges and improve your internal processes and digital technologies with a user-centric approach.
Growing pressure to diversify strains telecom companies 
As competition continues to increase, there's mounting pressure to develop additional product lines and diversify within current service and product offerings. Creating a digital product ecosystem with a consistent customer experience across multiple online properties is more critical than ever. Add on the challenges brought forward when telecom companies experience mergers and acquisitions. So many moving parts can quickly lead to a fragmented experience unless there is a solid integration strategy and roadmap supporting these changes.
Legacy tech doesn't support new service models 
Transitioning to a self service infrastructure is risky and complicated—but necessary given the demand for customer self-service options. A digital transformation plan is needed to create adequate tools to support high volume customer interactions. 
Modernization of digital products and services require time and resources you may not have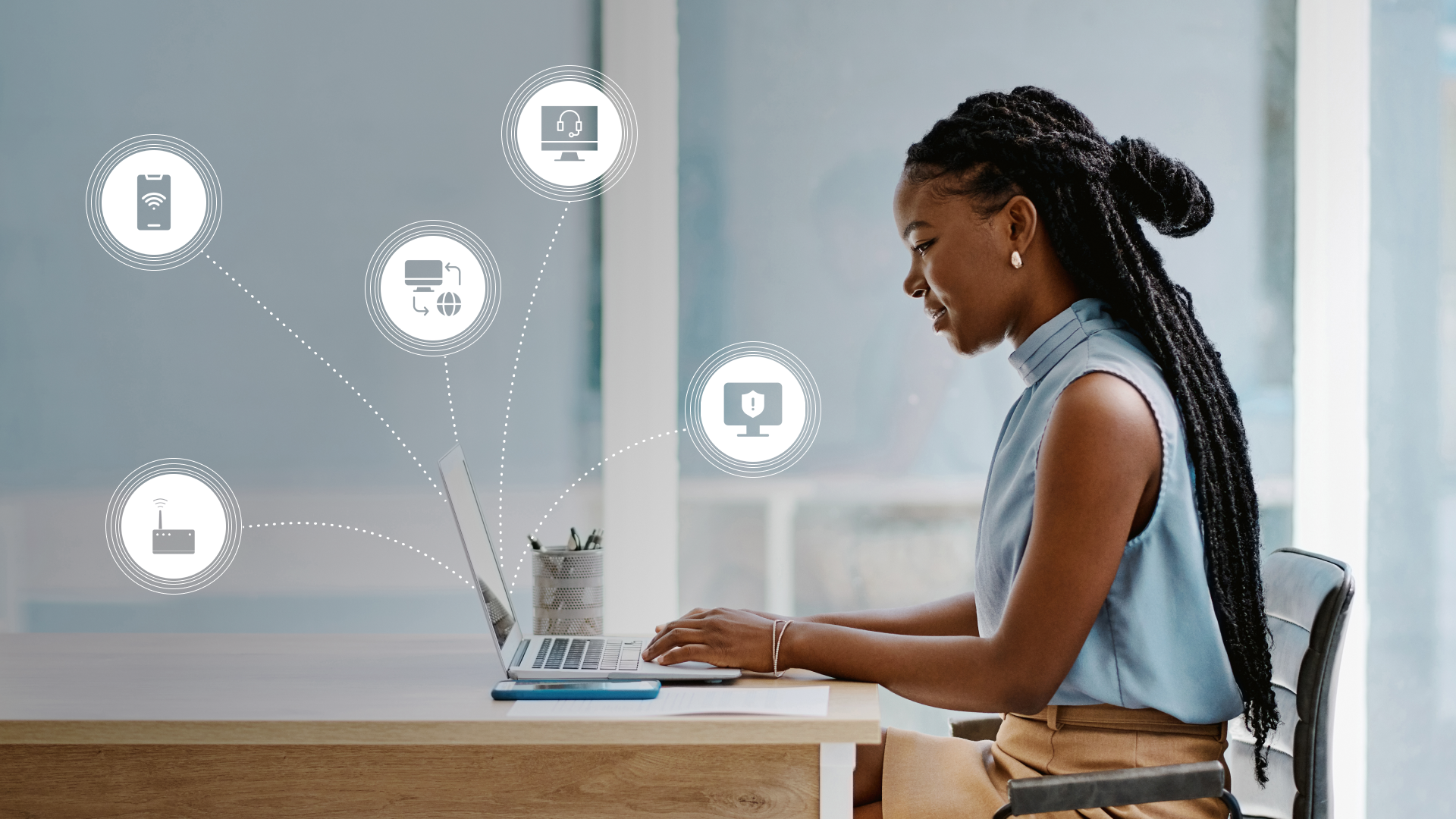 HOW WE HELP
Exceed customer expectations; Improve your product suite through digital transformation
Telecom providers face immense challenges in a rapidly evolving technology landscape. However, the right digital solutions can quickly provide innovation and processes to help your organization achieve even the most ambitious goals. Whether you want to fix a fragmented customer experience or update and integrate legacy systems, we have you covered from ideation to launch (and everything in between).
Create efficiency and build effective products with a fully integrated system
Whether you're fixing a fragmented customer experience, connecting legacy systems, or integrating new digital products into your tech stack, you'll want to develop a comprehensive service blueprint to support an omnichannel customer experience. By defining your ideal customer journey, you can build an experience to support them every step of the way, leading to increased customer retention, higher loyalty, and more market share.
Drive innovation through new product and feature development
Competition is rapidly increasing in the telecom industry. Differentiate your business through new product development so you can advance a diversified, product-driven growth strategy across business and residential solutions. 
Improve your digital customer service experience
Empower your customers with the digital self-service tools that they prefer. Shifting from a CSR-led model to improved self-service tools leads to increased customer loyalty and cost savings. Scale your support function and reduce the bottom line by reducing service request volume.
---
Are you ready to tackle your challenges?
With deep expertise and experience in improving digital experiences in the telecommunications industry, our team of experts can help you transform your digital solutions. Let's talk.
We work with industry leading telecommunication companies





More from our team of experts