Our Work
Taking logistics to new digital frontiers
Shaking things up can be scary, but AmerisourceBergen knew it needed to become more nimble, connected, and customer centered.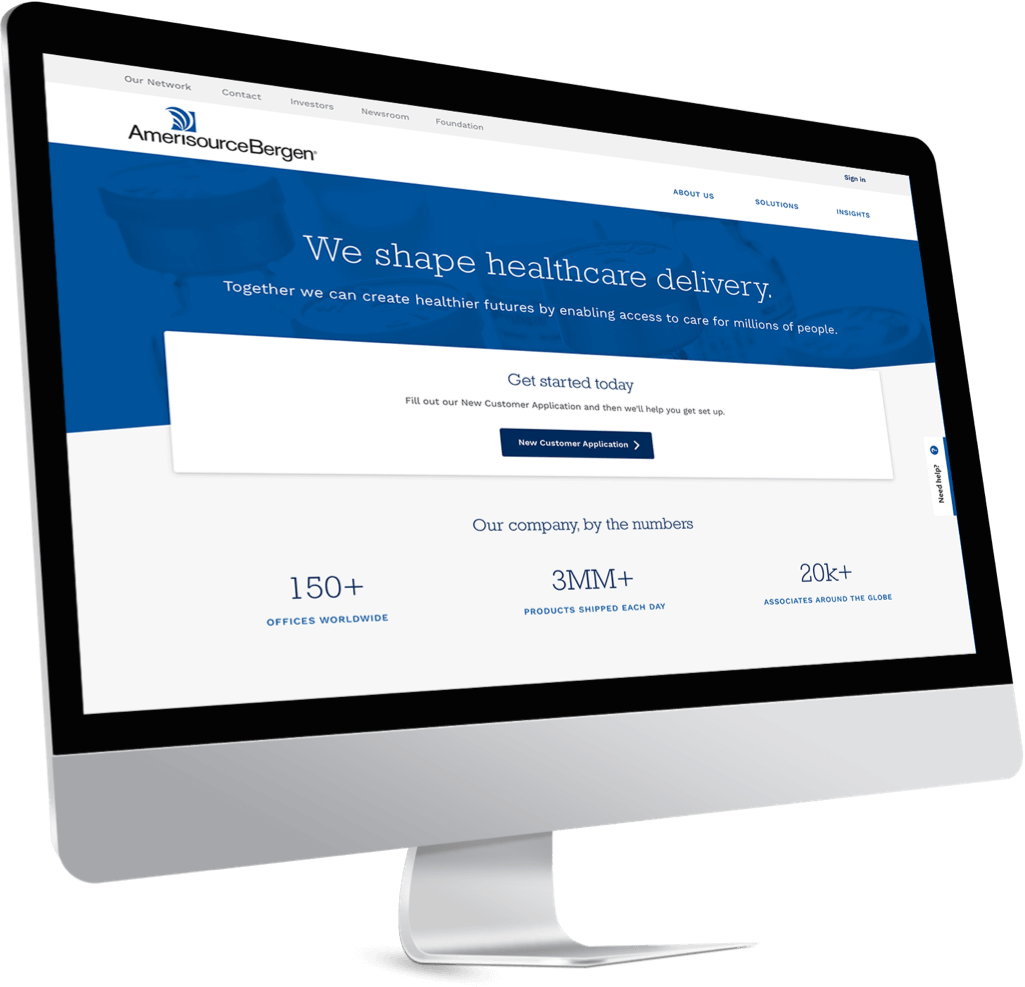 SUMMARY & GOALS
AmerisourceBergen is a pharmaceutical logistics company that works to advance the development and delivery of healthcare products. With noble goals of reducing drug costs and improving patient outcomes, it was crucial to transform cumbersome, siloed ways of working into nimble, customer experience-driven teams.
Industry
Logistics
eCommerce
Pharmaceuticals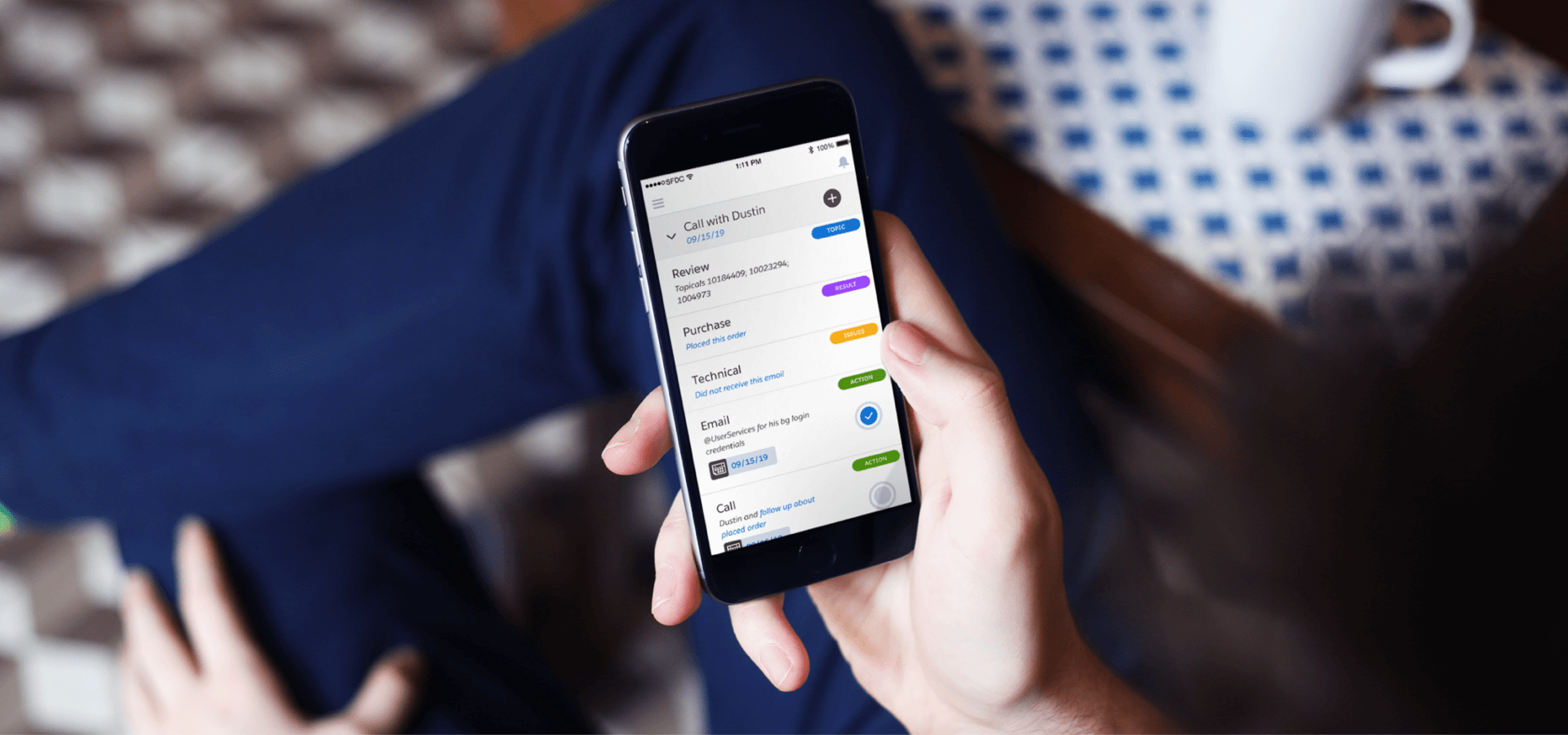 USER RESEARCH TO INFORM METHODOLOGY
Building a product centered around customer experience starts with talking to customers. Our teams partnered with stakeholders to radically change how they were doing user research. Instead of just surveys, we developed a lightweight program of regular customer interviews, usability testing, and contextual inquiry. This new cadence connected research directly to product development, allowing our teams to immediately take action on insights.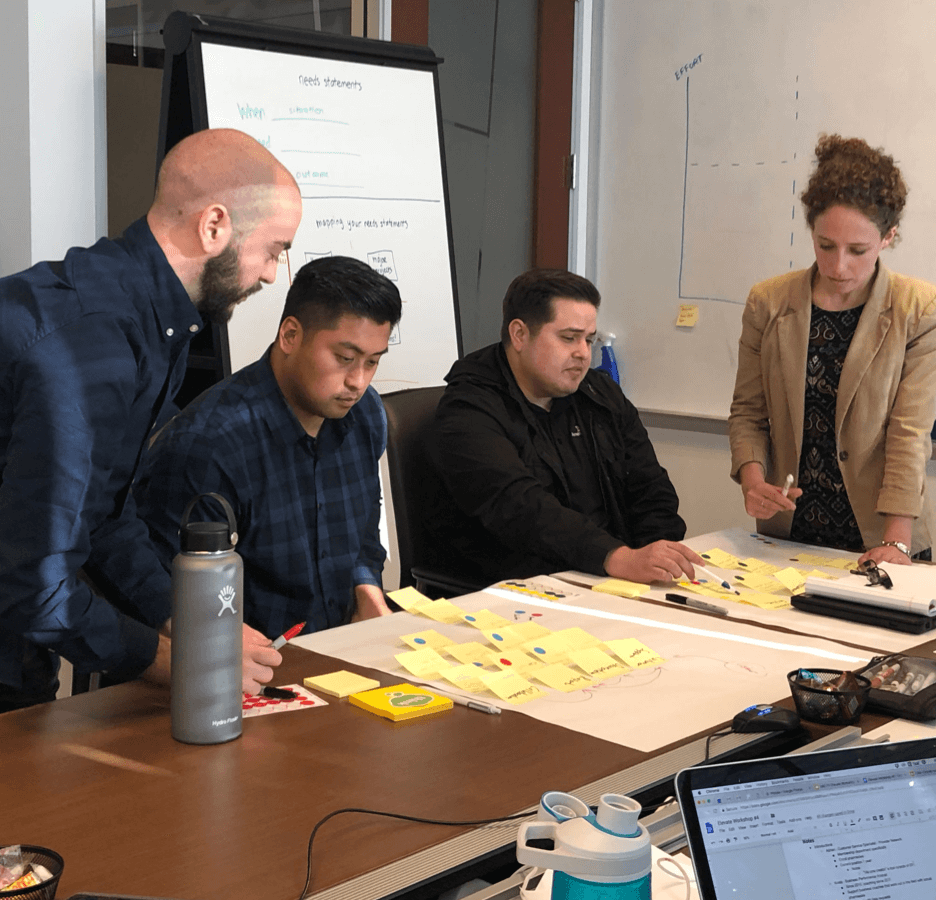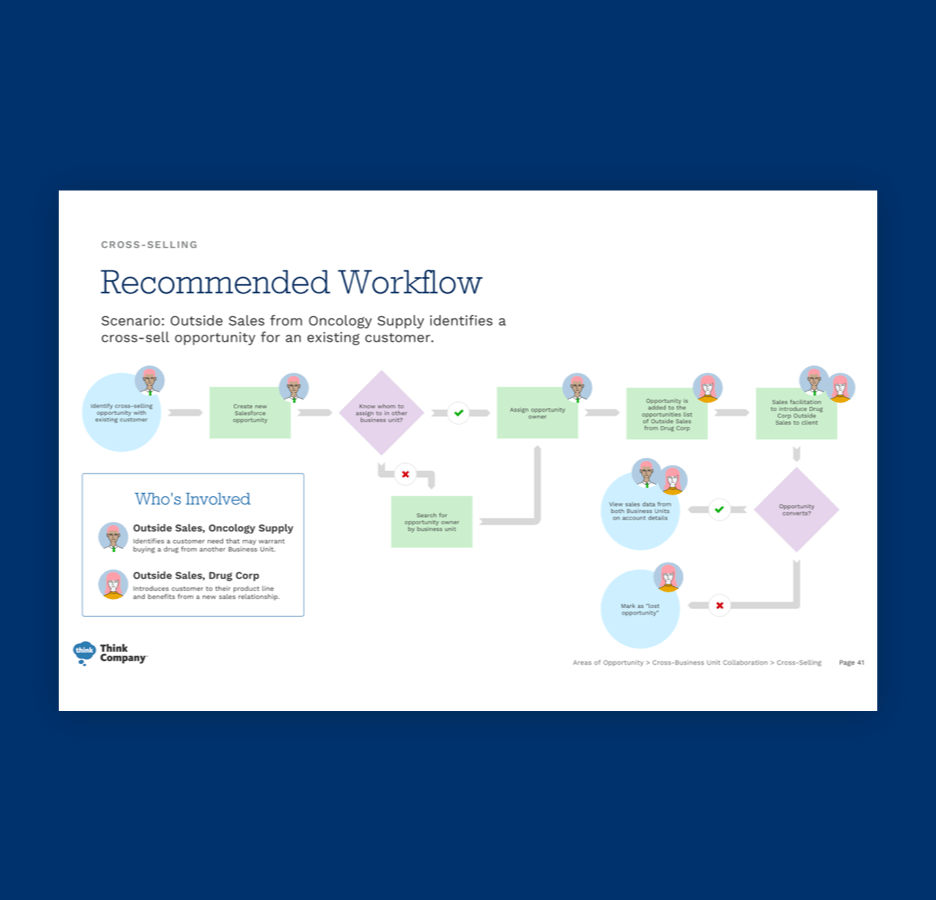 A COLLABORATIVE, ITERATIVE PROCESS
Digital transformation often means trying new things and doing it quickly, which can be challenging for a risk-averse workforce. It was clear that we needed to implement design and development practices that allowed for quickly prototyping new patterns and ways of working while simultaneously improving and refining the design elements that didn't work.
FOSTERING RELATIONSHIPS TO ADOPT A DESIGN SYSTEM
In the long run, imparting new and more effective methodologies is better than just stepping in to solve the immediate problems. With this in mind, we built relationships within the business and IT teams in order to create structure for widespread involvement. We approached change from the bottom up, involving stakeholders directly in user research and experience design work to internalize more customer-centered ways of working.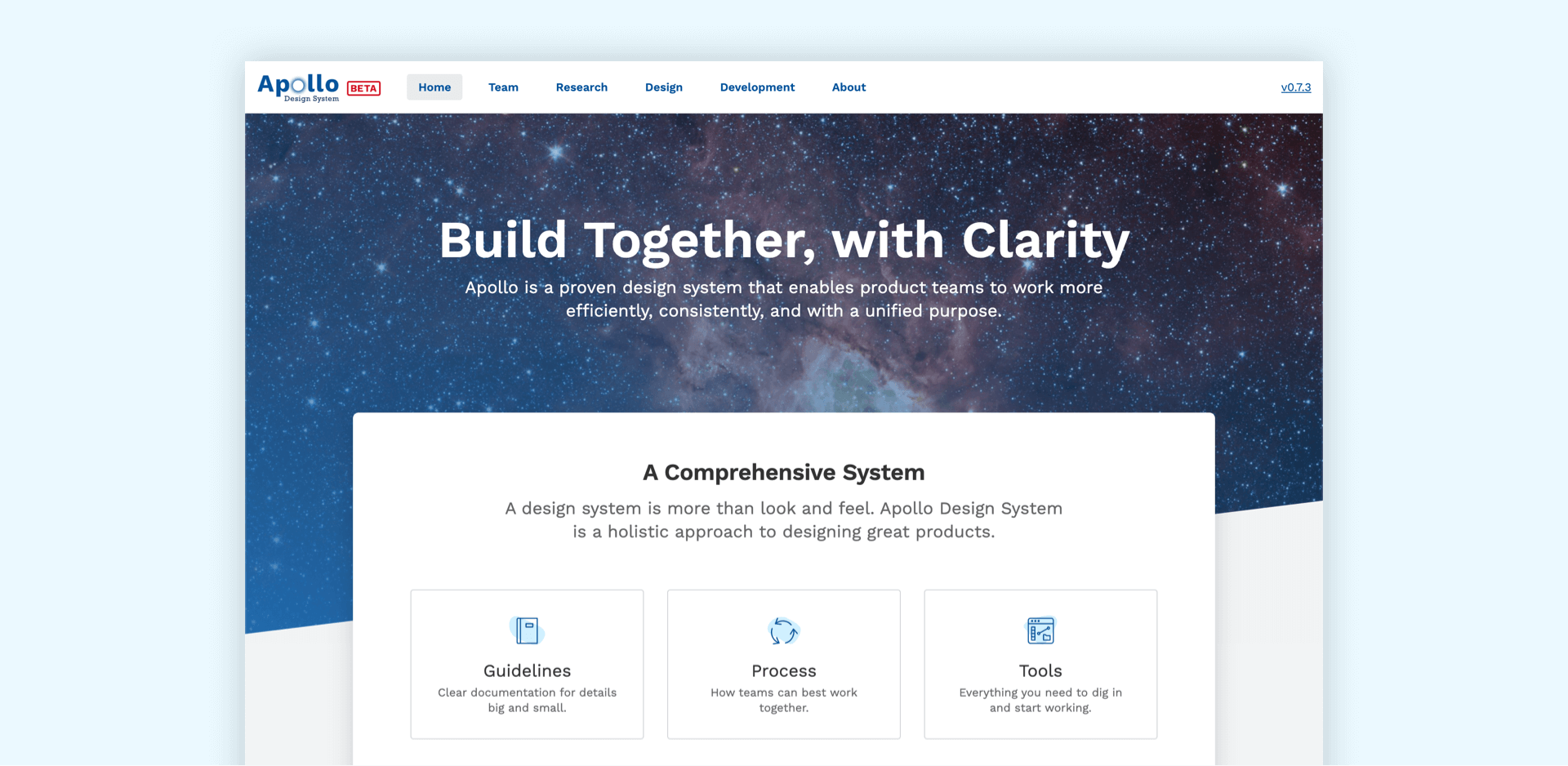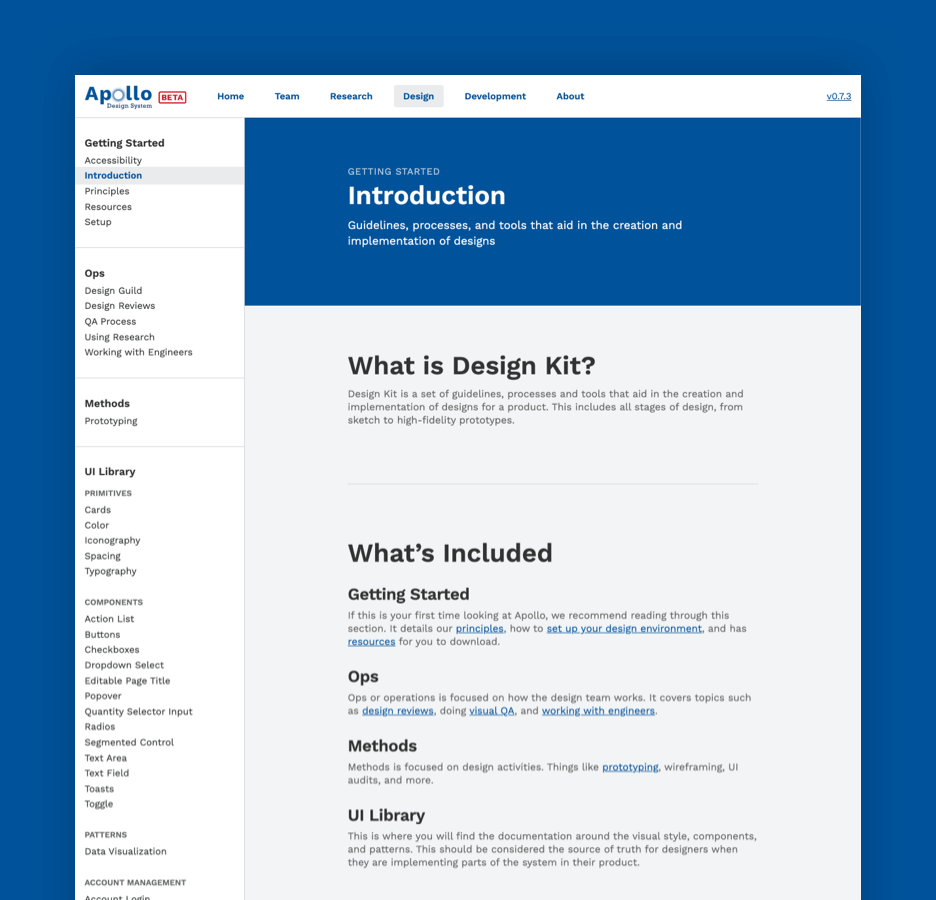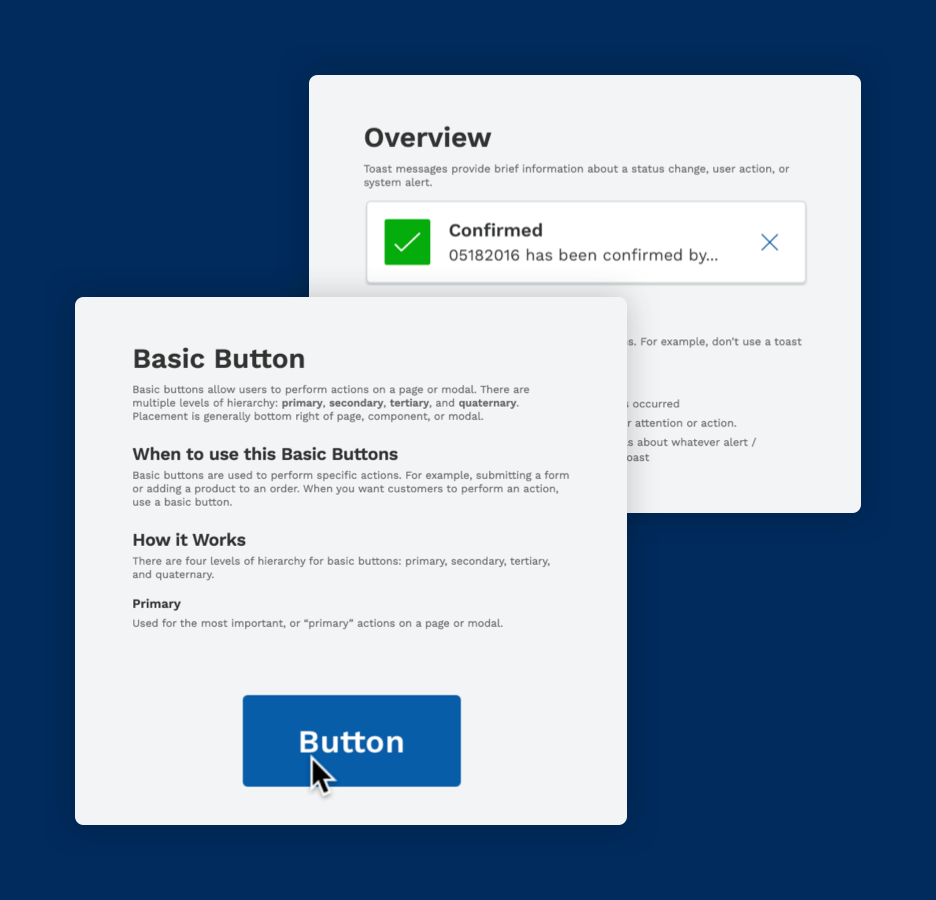 DEVELOPING A CUSTOMER-CENTERED DIGITAL PRODUCT
With close user involvement, digital products are more likely to meet users' expectations and requirements. Instead of working for years off of assumptions, we implemented a cadence of rapid research, design, prototyping, and testing new ideas with customers. Our team documented and outlined processes that worked and created The User-Centered Design Center of Competence to serve as a local hub for innovation. By involving business and IT divisions throughout the process, they became greater advocates for the customer, often seeking out customer feedback for shaping product development decisions.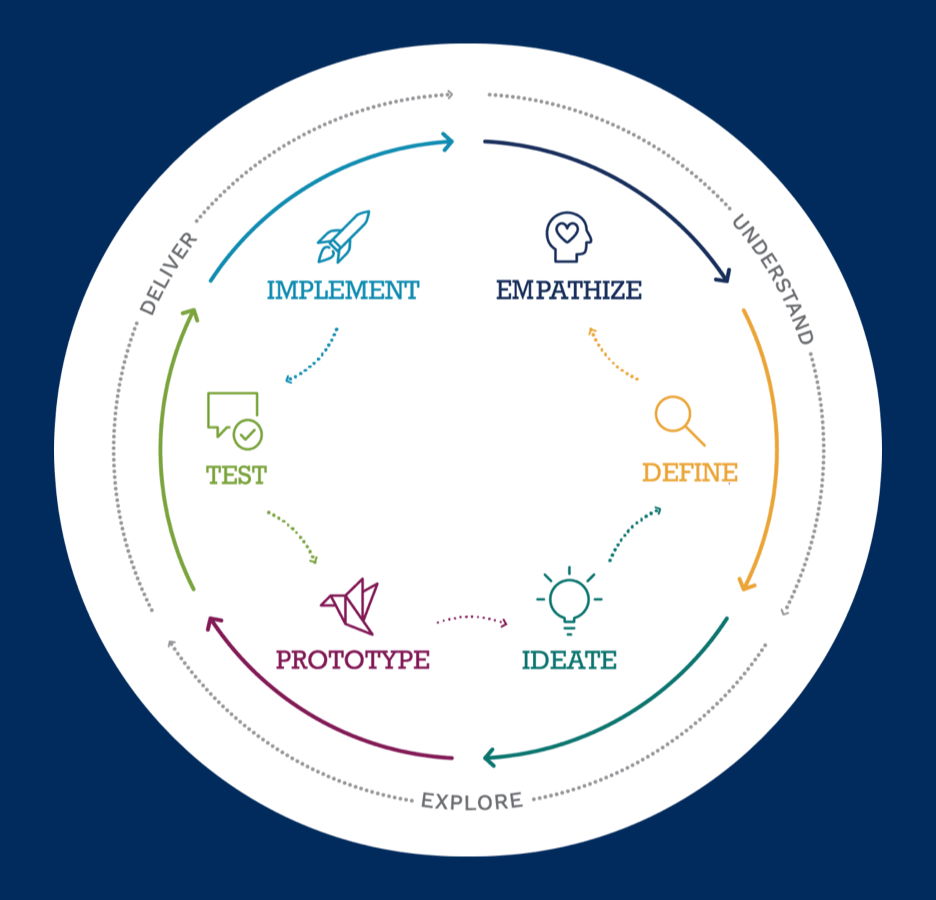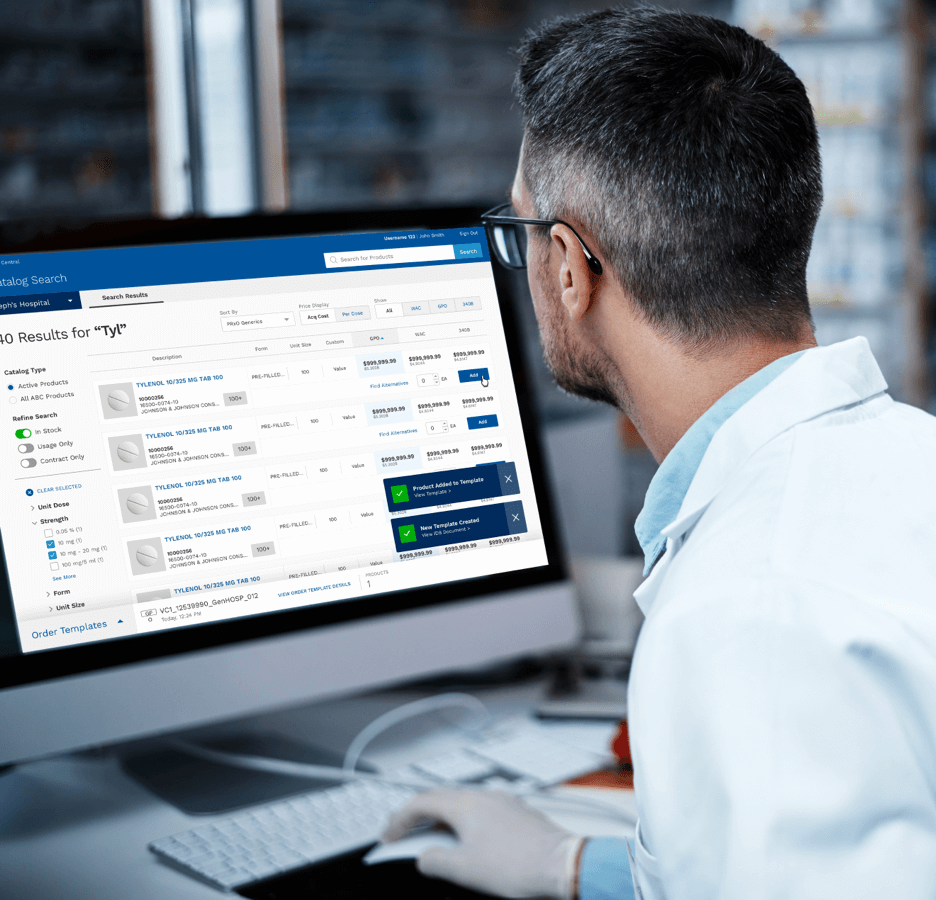 FOUNDATIONAL FRAMEWORK TO DRIVE RESULTS
We helped start a true cultural shift around how digital products and features are researched, designed, and refined. By overhauling the product design practice, we enabled the company to launch several products faster than before and with a greater focus on customer needs and sustainability. Teams could design features and respond to changes in close coordination with business and IT partners.
Most importantly, this work laid the foundation for ongoing transformation throughout the company. It put focus on enabling teams to bring customer-experience-driven design into their product development process. AmerisourceBergen continues to innovate and spread the mindset throughout the organization.
Drop us a line
Let's talk about your project
We scope projects and build teams to meet your organization's unique design and development needs.
Start a conversation