Services
Design Research & User Testing
We believe in design research with purpose. This means we leverage design research when and how we need it—to gain contextual understanding of your customers and employees, to challenge assumptions, and to test ideas. Research is a tool that yields a new understanding and gives direction to our creativity and designs.
Design research—at its highest level—provides two key benefits: 1) it ensures you are building the right thing, and 2) it ensures that you build the thing right. Generative user research is about expanding knowledge. It allows you to better understand your customer experiences, and helps to identify and prioritize opportunities—providing strategic direction around what to build and why. Evaluative design testing is about narrowing direction. It helps answer questions and reduce churn on decision making—providing refined features and functionality for implementation.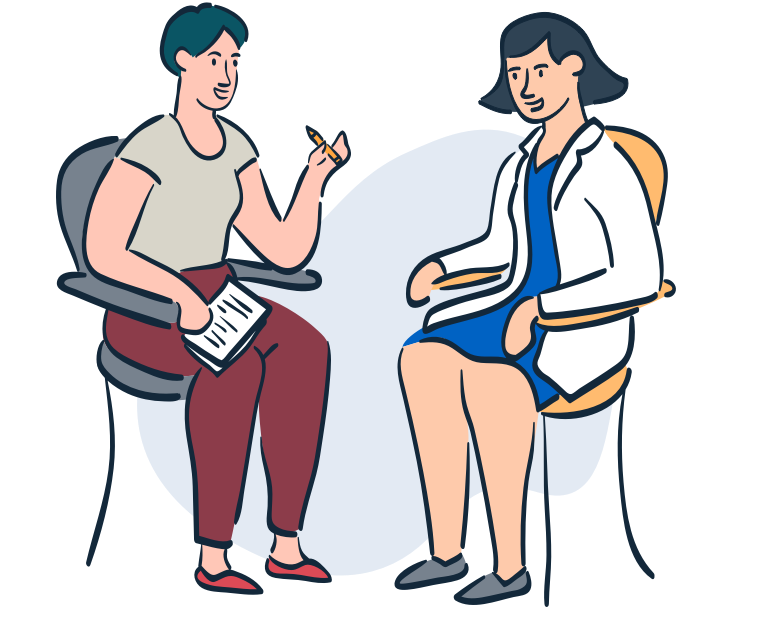 Design Research
Understand user needs and assess priorities before creating solutions to ensure you build the right thing.
Your Goal
Turn your ideas for a new product into a functional design and build.
Our Approach: Foundational User Research
We can help you understand where issues exist and refine your idea into a prioritized approach to design and build a new product. Our understanding of the richer context of user experiences will give direction on how your new product can better meet their needs. This information will allow us to give concrete recommendations for today and provide clear direction for implementation.
Your Goal
Identify next step improvements for your current digital products.
Our Approach: Heuristic Analysis and System Audits
We'll conduct heuristic analysis and system audits of your existing products and experiences. Based on best practices, we'll evaluate user workflows, system content and user interface usability. These tactics allow us to identify and prioritize the "low-hanging fruit," giving you a clear plan to make immediate, iterative improvements to your products and systems.
Your Goal
Define a clear and comprehensive strategy for the future of your customer experience—differentiate from your competitors and plan for the infrastructure to do so.
Our Approach: Generative Discovery Research
We can help you explore complex and messy topics, exposing untapped opportunities within your customers' experiences to create a plan for how to fill those unmet needs and to differentiate yourself from your competitors. With a fresh understanding of your customers, we will help you step outside your comfort zone to envision what you might offer in the future. Through Think Sessions and workshops, we will help your team unlock their ideas, align on a future vision, and develop a strategic roadmap.
User Testing
Challenge assumptions and test ideas, refining designs as you go to ensure you build the thing right.
Your Goal
Execute your project efficiently and effectively, minimizing missteps within a limited timeline.
Our Approach: Integrated User Feedback
We'll integrate our feedback process into your project process. This key addition to your process will get your ideas and new designs in front of customers early—providing you a qualitative understanding of confusing features, overwhelming content or unclear concepts. We will help you to refine ideas and create higher fidelity designs as you shift into implementation. Integrating your users into your process gives your development team confidence they are spending time on the right things.
Your Goal
Launch your product with confidence.
Our Approach: Usability Testing
Your product ideas are fully defined and ready to be implemented… almost. Usability testing adds a step into your product refinement process, acting as a final check point to give you confidence in your launch. We can help you set up moderated or unmoderated usability tests on high fidelity prototypes testing workflows and ensuring task completeness by users. Usability testing saves you time, money, and customer satisfaction in the long run. Let us help you launch with confidence.
Customer Feedback Metrics
Establish the right channels and necessary governance for customer feedback to implement a continuous improvement approach.
Your Goal
Gain better visibility into how your customers are interacting with your products and services so that you can prioritize changes accordingly.
Our Approach: Define and Track Design KPIs
We will help you define key performance indicators (KPIs) and other success metrics to more accurately track customer interactions. We can then design with these metrics in mind and collaborate with the right teams to build and measure so that your team can accurately track after launch. We can also pair these quantitative metrics with qualitative touchpoints to holistically understand both the what and why of the customer experience.
Your Goal
Set up a way to better listen to your customers and to use that feedback to continually improve the customer experience and the approaches of your teams.
Our Approach: Customer Feedback Loops
Customer feedback is only as effective as the action it drives. We can help you establish a customer feedback strategy and the governance to maintain it. We will ensure your customers can share effectively and confidently their experiences and that you are able to fully synthesize and prioritize changes based on the collective voices of your customers.
Leveraging Design Research to Look Inward
Improve your customer experience through strong and effective internal operations — from collaboration and design to technical process and environment.
Your Goal
Improve your user experience through designs your technical environment supports.
Our Approach: Technical Discovery
Our job isn't complete if our designs can't be implemented in your environment. Our team of researchers and technologists will partner with your technology team to ensure what we design is what you'll see upon launch. Designers and developers on our projects leverage research methodologies to both understand user needs and platform capabilities. We design our solutions collaboratively to avoid surprises and leverage platform strengths.
Your Goal
Align team priorities and efforts so that everyone is working toward shared goals and vision.
Our Approach: Internal Operations Discovery
Not only can we leverage research to understand the customer experience, we can leverage it to understand your internal working environment. We dig into your teams' experiences, identifying inefficiencies and outdated tools, technologies, and policies. We will host collaborative workshops to align teams, create shared visions, and help you set up the proper operational necessities so that your teams can more effectively provide your customers with the best experience possible.
Send us a postcard, drop us a line
Interested in working with us?
We scope projects and build teams to meet your organization's unique design and development needs. Tell us about your project today to start the conversation.
Learn More