Services
Design Systems
Design systems are more than just a UI library—they are the infrastructure your team needs to scale. Having centrally-located, well-defined processes, documentation, and tooling enables your team to ship with more confidence and higher quality.
A full design system consists of a UI library, storefront, and operations. The UI library includes styles, patterns, and documentation for both designers and developers. The storefront is a location where any person can access design system information. Lastly, operations provides the guidance and tooling required for managing the creation and ongoing evolution of the design system.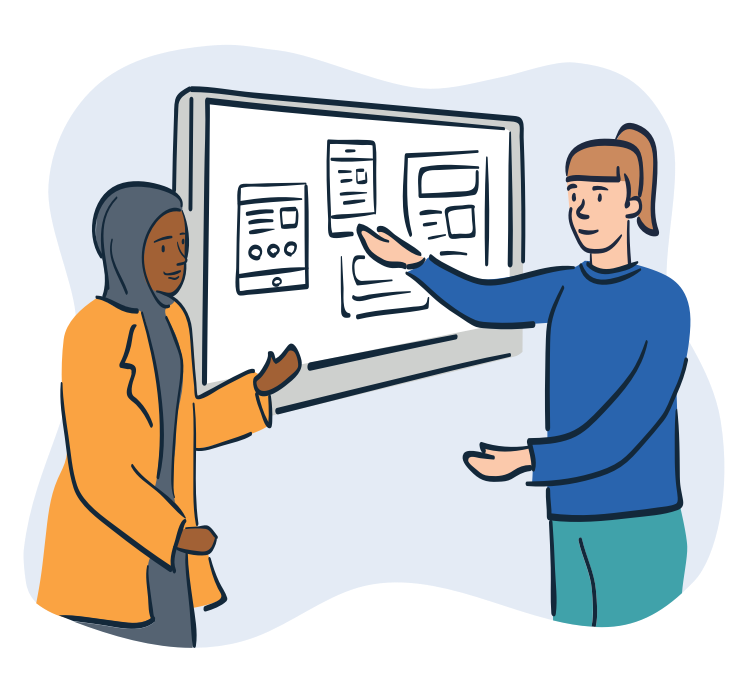 Building Design Systems at Scale
Scale your product with confidence.
Your Goal
Improve internal design processes for a growing product.
Our Approach: Design System Governance
First, we work with your team to understand their unique issues with scaling. We then create a design system governance model specifically tailored for your team and culture. This ensures the team will adopt the improved way of working.
Your Goal
Develop a consistent look and feel for your products, resulting in a streamlined process for your team with fewer errors.
Our Approach: Creating a UI Component Library
We'll design and develop a consistent, scalable UI Library that can be shared across multiple products. The UI library can include foundational styles like color and typography, along with complex components such as tables and date pickers.
Driving Design System Adoption
Coordinate all members of your team to adopt a design system.
Your Goal
Streamline the handoff from design to development, with fewer errors in between.
Our Approach: Creating a Shared Design Language
Designers and developers have different workflows that introduce communication challenges. A design system acts as a translator so the two groups can communicate confidently. We can help define and document process and tooling for design reviews, getting designs ready for development, and conducting visual and functional QA.
Maintaining and Implementing a Design System
Ensure your customers are satisfied with the services you provide.
Your Goal
Empower your product owners and developers to make good design decisions without a design team.
Our Approach: Establishing Design Principles
We can empower your developers and product owners to make better design decisions even without the presence of a designer. The combination of a vision statement and design principles including a central UI Library and the right tools will allow the team to make better decisions about things like: when to use a modal, what type of button to use, which chart to use for specific types of data, and more.
Send us a postcard, drop us a line
Interested in working with us?
We scope projects and build teams to meet your organization's unique design and development needs. Tell us about your project today to start the conversation.
Learn More