Overview
Think Company worked with a renowned hospital to design and develop a telemedicine app that expands access and care to children with chronic illnesses. We executed a comprehensive research plan that allowed us to create a multi-phase rollout strategy. After successfully developing a proof-of-concept, we supported a broad undertaking to round out a complete patient and provider experience.
Industry

UNDERSTANDING USER HEALTHCARE NEEDS
Through conversations with parents, guardians, and doctors, we gained a deep understanding of the challenges they face when accessing and managing a child's healthcare.
After determining that the flexibility afforded by a telemedicine app would have the greatest impact on families of children with chronic illnesses, we began working with our partners and clinicians to focus on creating a proof-of-concept addressing childhood asthma.
A ROADMAP FOR DIGITAL TRANSFORMATION
Our partner was committed to a long-term plan for digital transformation throughout their organization. With their help, we translated their vision into a Digital Transformation Roadmap that charted a future that included custom apps for chronic illnesses, as well as centralized dashboards where families can access medical info and schedule both telemedicine and real-world appointments.
DEVELOPING A CHANGE MANAGEMENT STRATEGY
To mobilize this change, we implemented an adoptable change management strategy. As a result, the hospital launched the telemedicine app and transitioned to a multi-channel care model smoothly, ensuring care and outcomes would not suffer.
DATA INTEGRATION FOR CLINICAL SYSTEMS
With our technical system expertise, we were able to integrate data between the new telemedicine app and the hospital's EMR (Electronic Medical Records) software while maintaining compliance. This gave patients and parents a user-friendly interface that ensured they'd continue to use it, while doctors and nurses were able to access up-to-date information from their clinical systems.
AGILE, FLEXIBLE SYSTEMS FOR MEDICAL CARE
Our partner continues to develop their app and telemedicine ecosystem for acute and chronic childhood illnesses. Their foresight and our process have set them up to deliver care in times when our medical systems are stressed and access to care and data must be faster and more flexible than ever.
"Think Company has been the design bedrock of this project—developing the structure, look, and feel of the application. Think's vision and ability to turn requirements into reality really set our project off on the right foot."
CHAT WITH OUR TEAM OF EXPERTS
Are you looking to improve or build a digital application?
START A PROJECT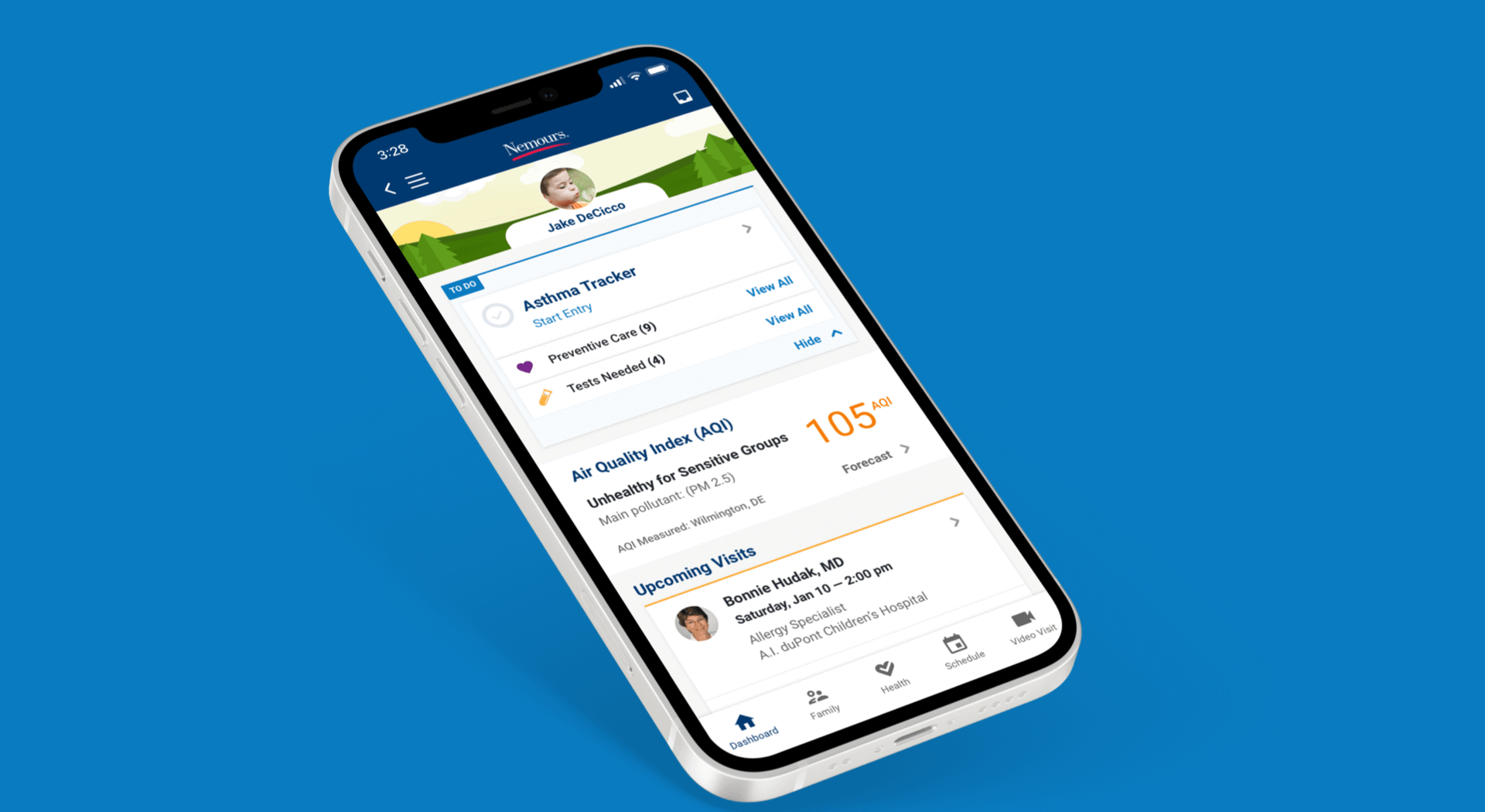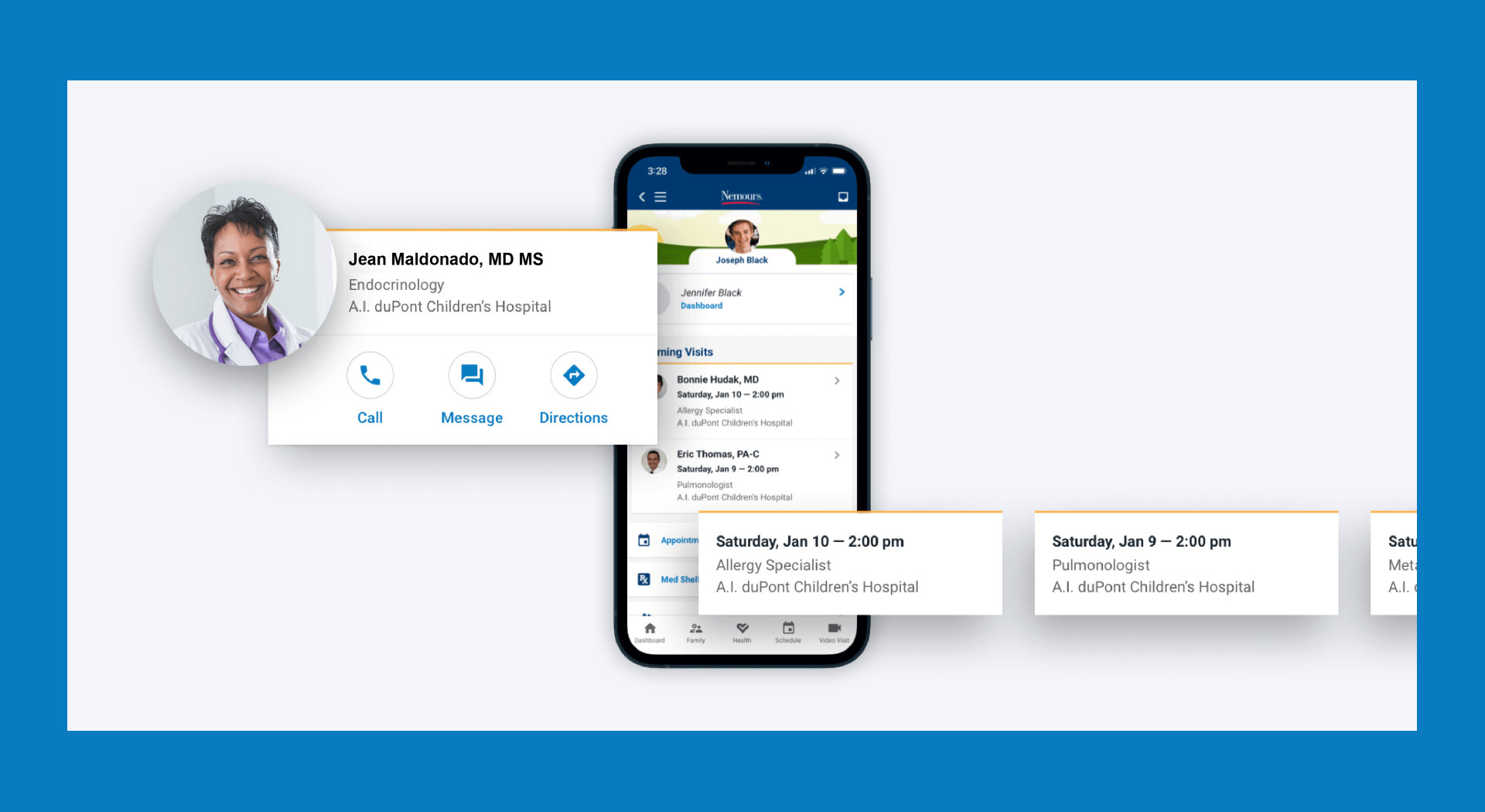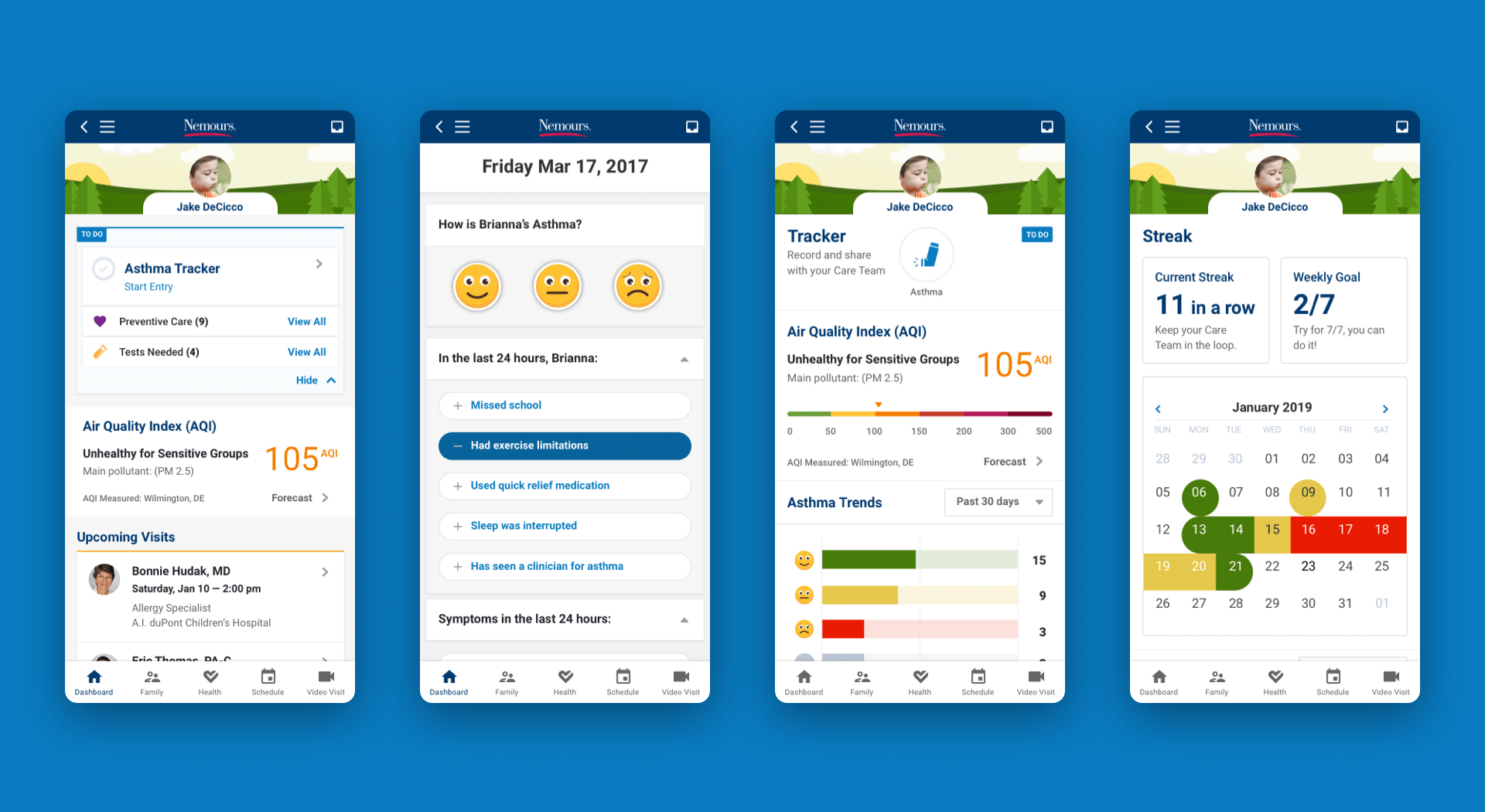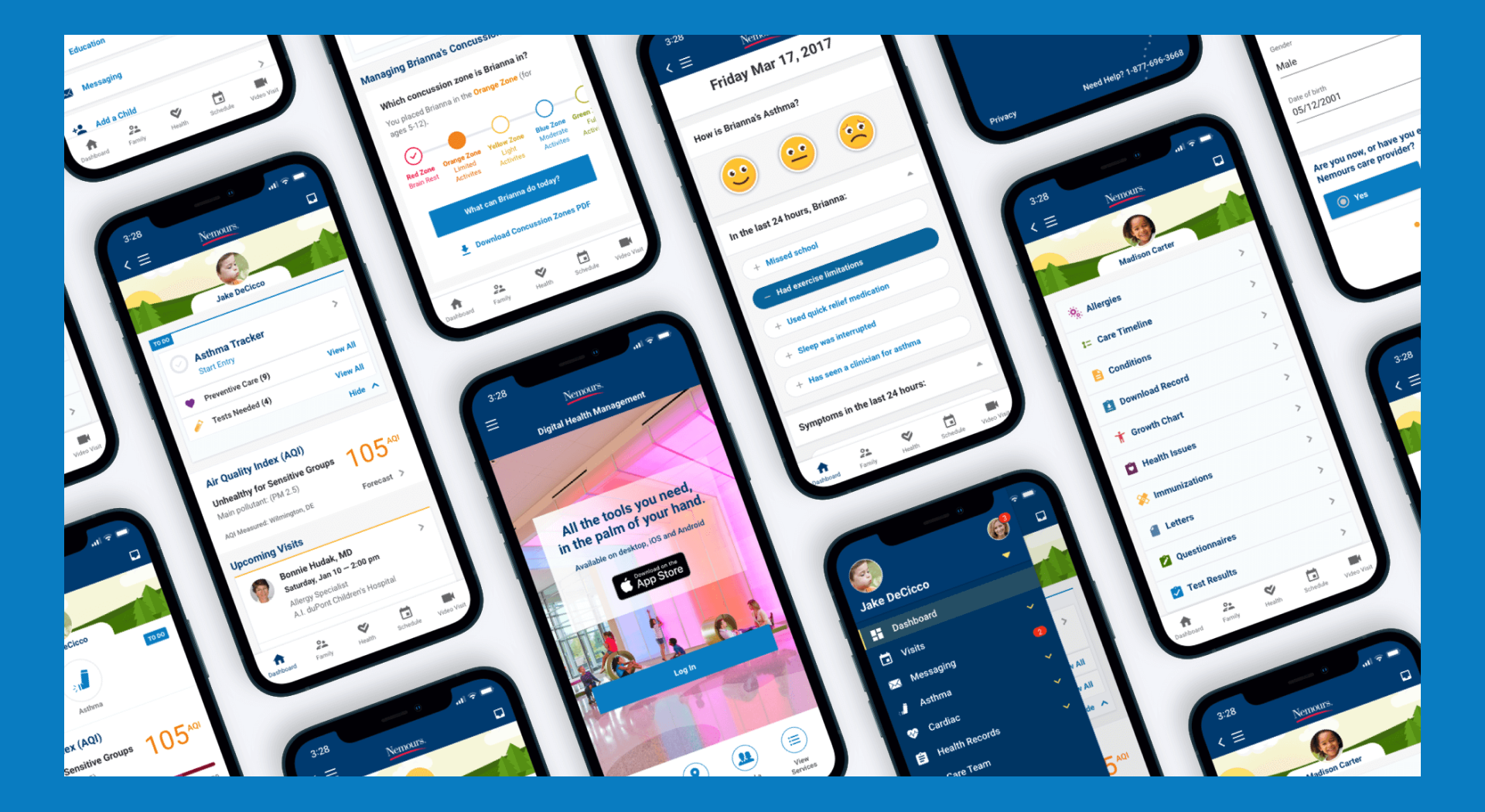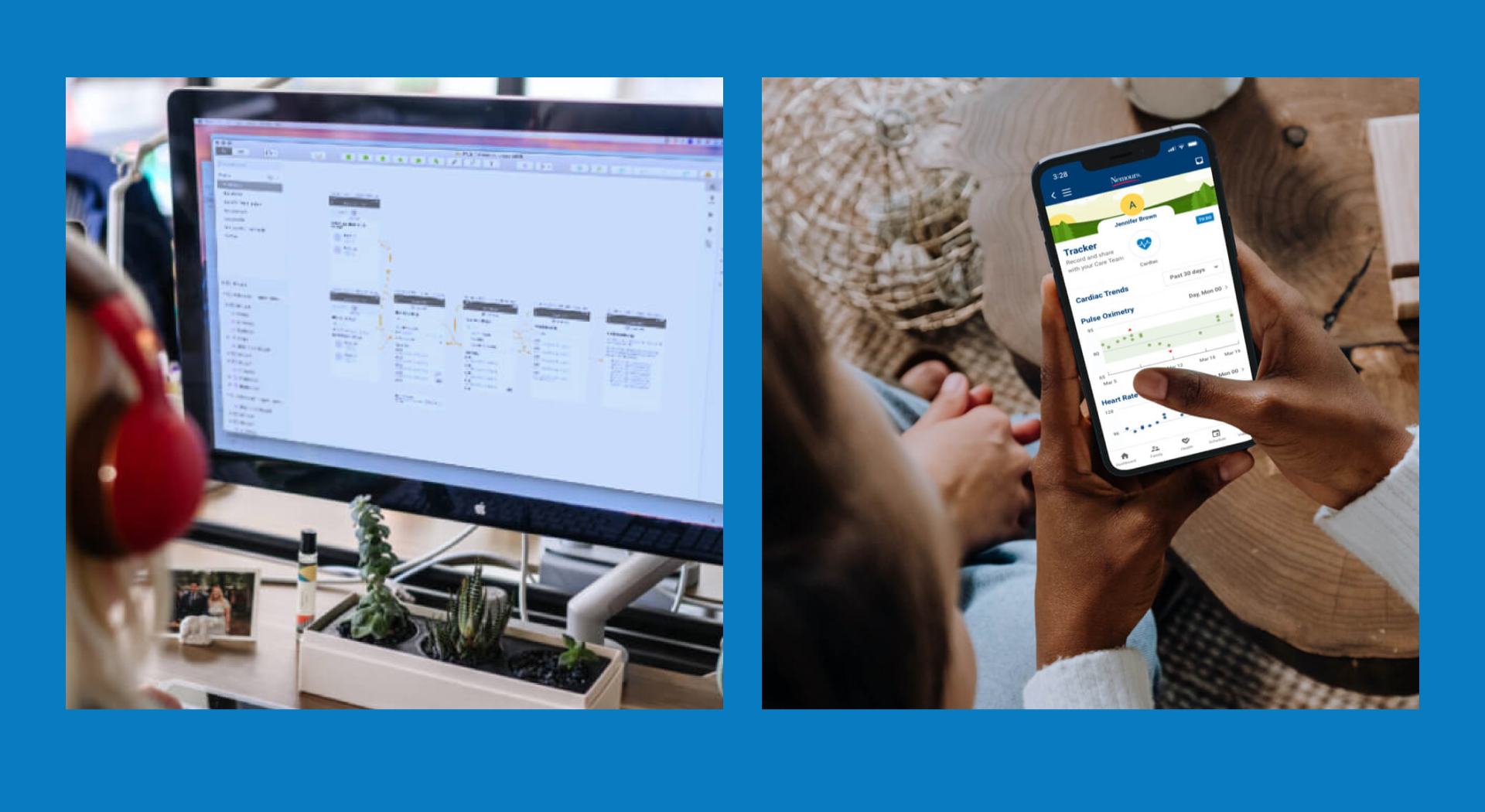 Send us a postcard, drop us a line
Interested in working with us?
We scope projects and build teams to meet your organization's unique design and development needs. Tell us about your project today to start the conversation.
Learn More