Overview
We set out to improve the ease of access to vital information and make it easier for Penn Mutual to build, create, and iterate on the new Gateway design. As a result, the product could evolve and respond to users' needs as they change.
Industry
Life Insurance and Annuities


Company Revenue
$1B – $10B
IDENTIFYING PAIN POINTS
Our team conducted stakeholder research with Penn Mutual's department heads, the primary content owners for Gateway, to better understand their goals and pain points. We also spoke with Field Leaders, who act as company representatives, and are in Gateway's primary audience. This group described their role as the hands-on go-between for consumers and Penn Mutual's content and products.
AUDITING FOR EFFICIENCY
Our team conducted a content audit of all of Penn Mutual's published PDFs to help us identify and prioritize the content that should be easily accessible to Field Leaders and financial professionals in Gateway, and eliminate redundant or outdated content. An effective content migration process significantly reduced the trial and error usually associated with populating a revamped site.
CLARITY WITH CONTENT OPERATIONS
A content model built on research also helped move things along and provided real value to financial professionals. Not only did the new Gateway look great, but users could access Penn Mutual's product data much more easily—and find exactly what they needed to sell more effectively.
COHESIVE, EFFICIENT DESIGNS WITH A NEW PATTERN LIBRARY
We built Penn Mutual a component library, which their team used to develop and launch a modernized Gateway. Having a pattern library in place helped significantly here. Thanks to these standards and components, it was straightforward to build pages that used the new look and feel, but flexible enough to be used across a wide range of use cases. No more reinventing the wheel every time.
MODERNIZED PRODUCT SUITE
Our partnership with Penn Mutual resulted in a modernized online product catalog, facilitating financial professionals' access to vital product information. All of these improvements led to a rapidly expedited Gateway relaunch. Design began in July, and the updated site launched in September of the same year.
CHAT WITH OUR TEAM OF EXPERTS
Are you looking to improve your product portal?
START A PROJECT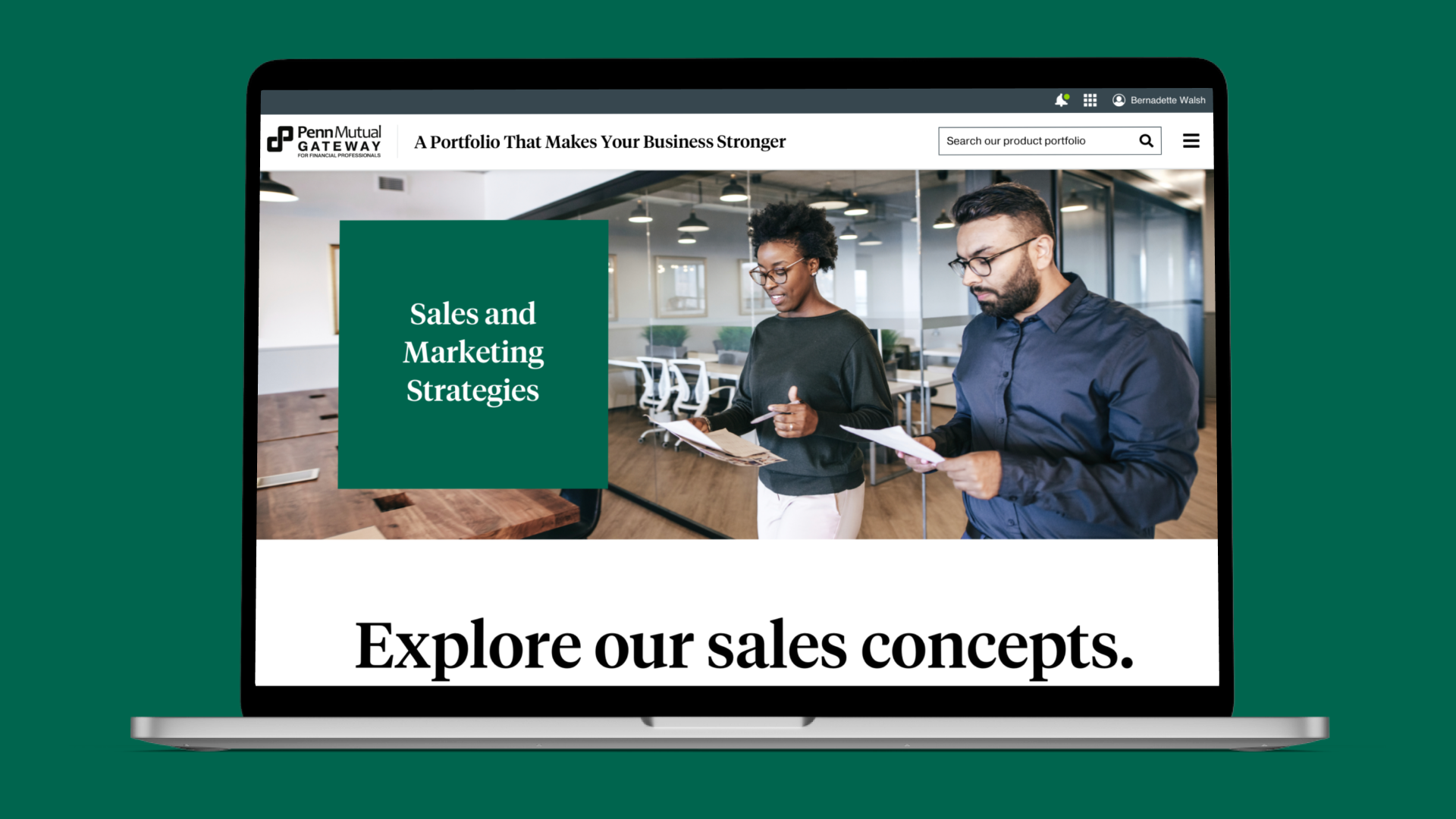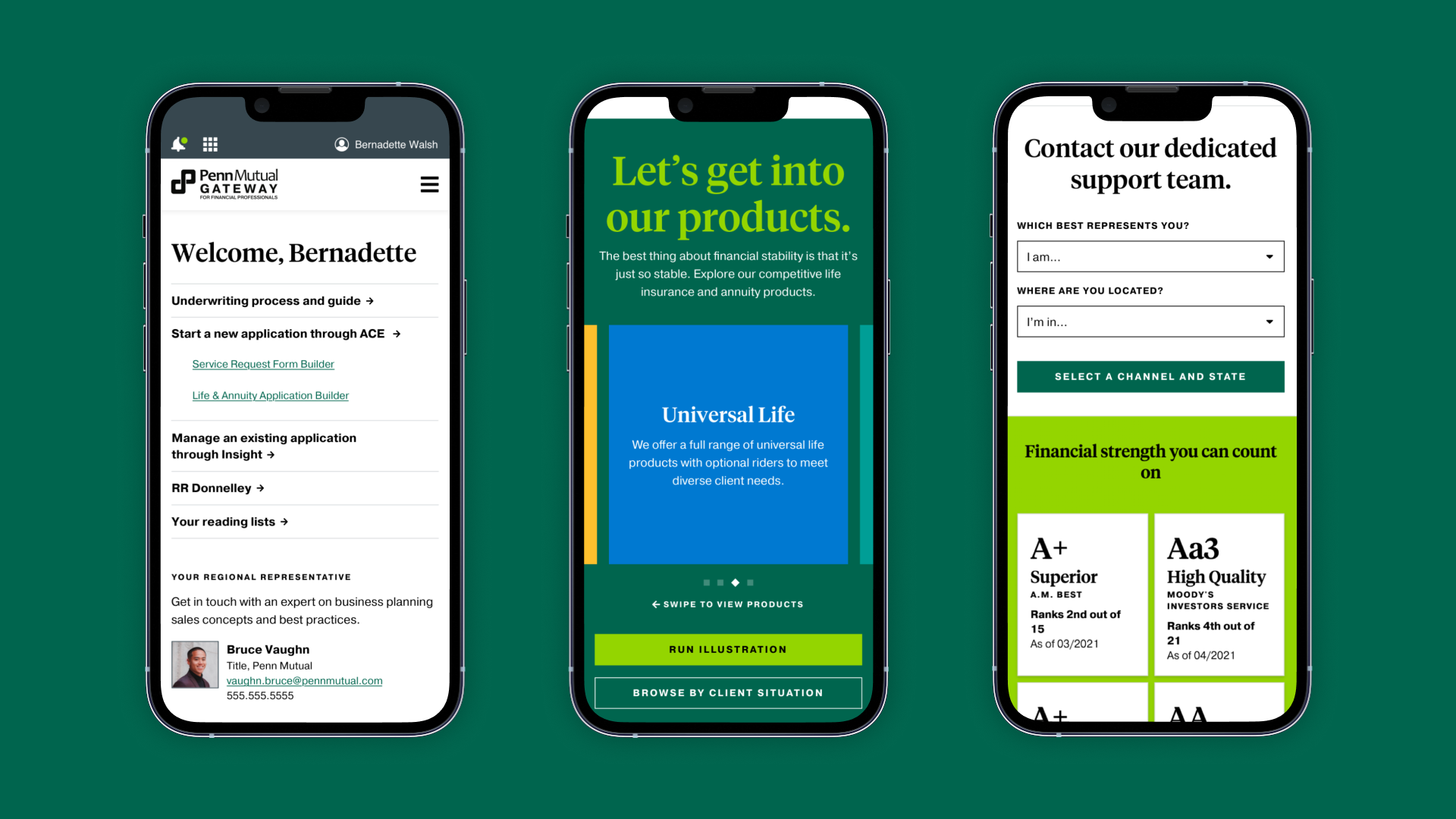 Send us a postcard, drop us a line
Interested in working with us?
We scope projects and build teams to meet your organization's unique design and development needs. Tell us about your project today to start the conversation.
Learn More