Our Work
Penn Mutual
Empowering financial professionals with a streamlined product portal
Our partnership with Penn Mutual resulted in a modernized online product catalog, facilitating financial professionals' access to vital product information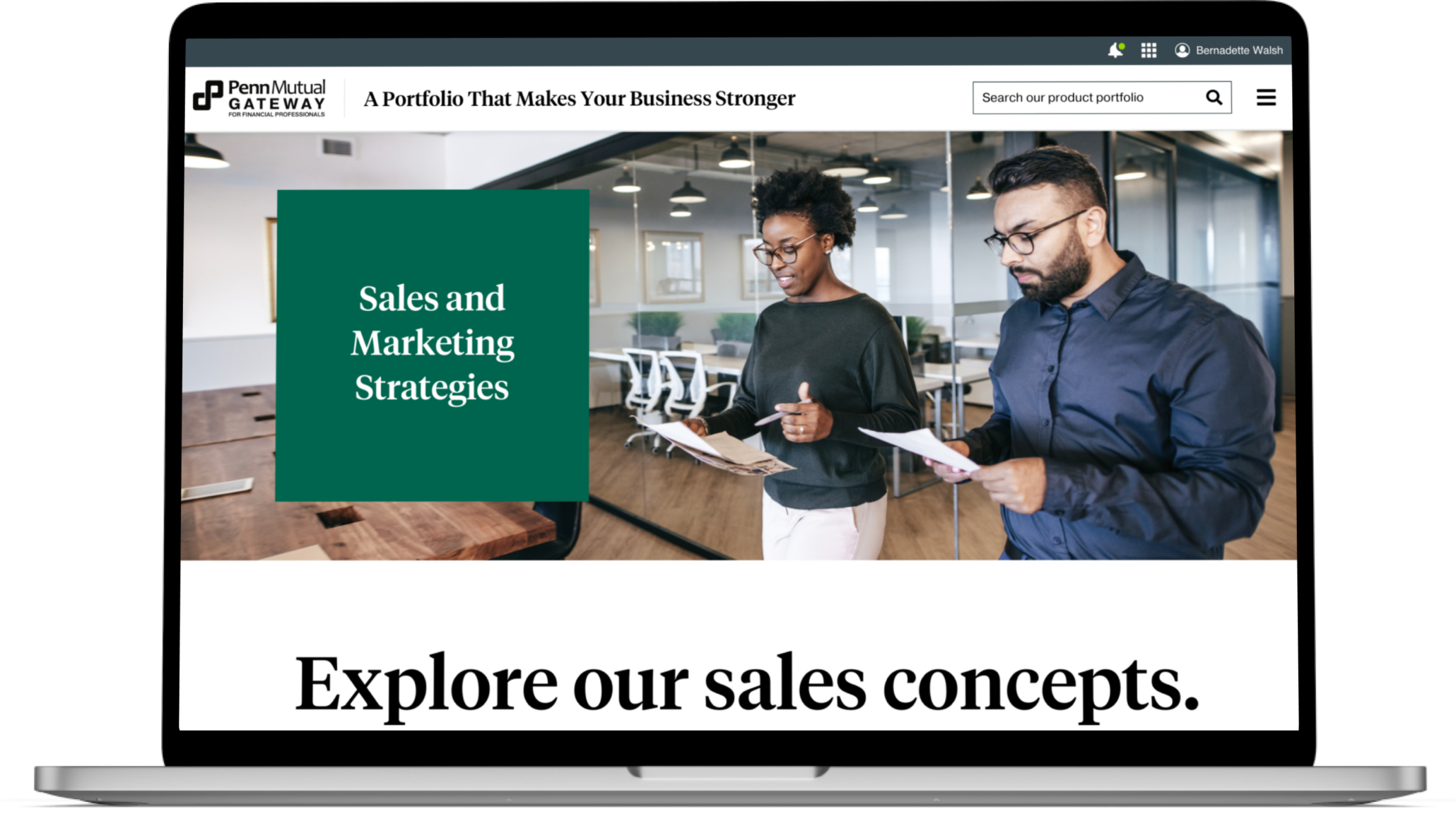 Summary & Goals
Financial professionals (FPs) are go-betweens who help customers navigate a complex web of products to plan for their futures. These professionals need complete access to Penn Mutual product details to sell effectively. 
Penn Mutual's source for this information—Penn Mutual Gateway—was previously challenging to search, and it was cumbersome to share data. FPs found it difficult to access and share new products and valuable information with consumers, limiting their sales capabilities.
Because of this, we set out to improve the ease of access to vital information. We also wanted to make it easier for Penn Mutual to build, create, and iterate on the new Gateway design so the product could evolve and respond to users' needs as they change.
Industry
Life Insurance and Annuities
Identifying pain points through stakeholder and user research
Our team conducted stakeholder research with Penn Mutual's department heads, the primary content owners for Gateway, to better understand their goals and pain points.
We also spoke with Field Leaders, who act as company representatives, and are in Gateway's primary audience. This group described their role as the hands-on go-between for consumers and Penn Mutual's content and products.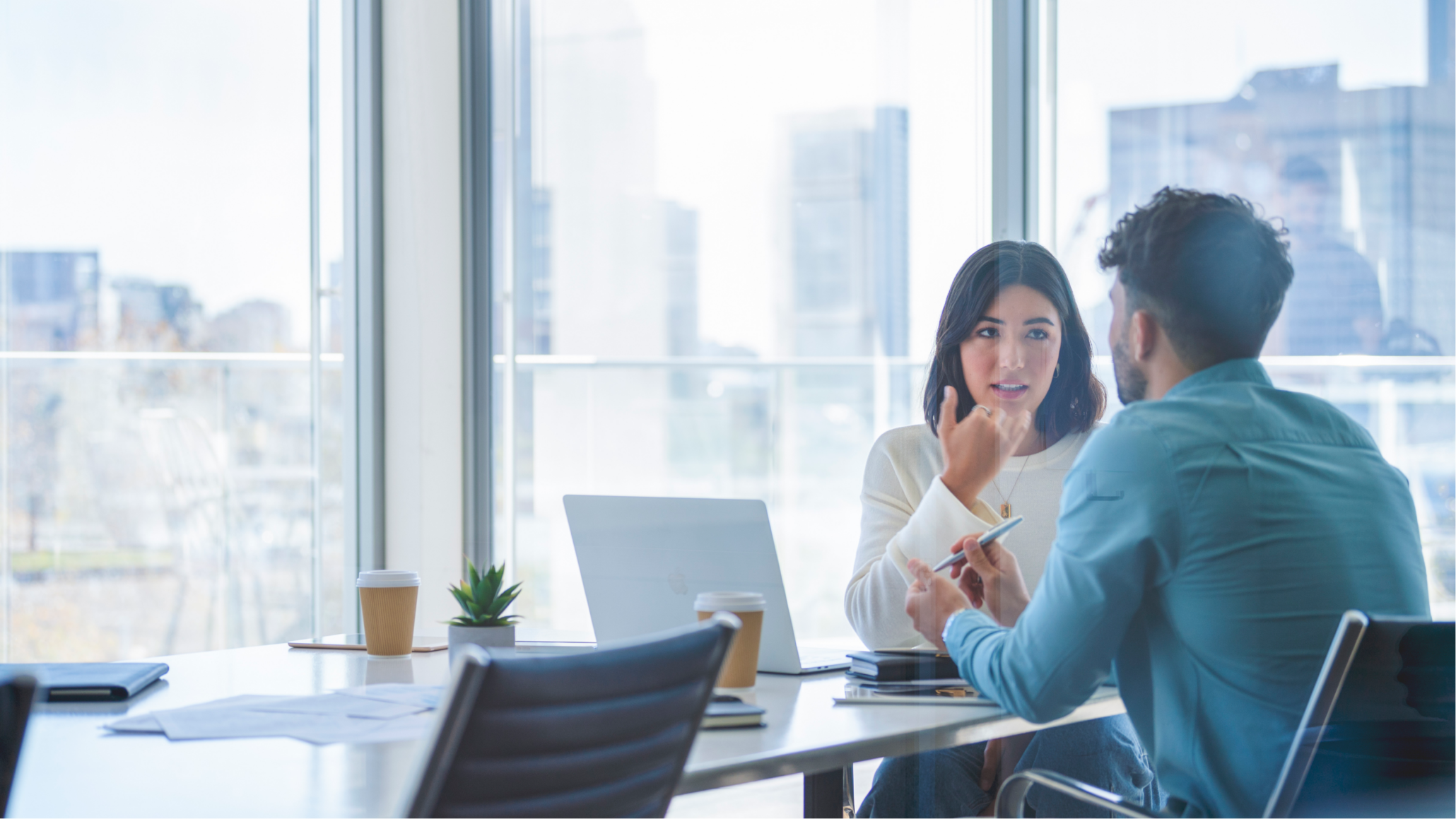 Auditing content to improve the user experience
Much of Penn Mutual's content lived in PDFs, making information difficult to search and share. We wanted to uncover the valuable data stuck in this fixed format, so our team conducted a content audit of all of Penn Mutual's published PDFs. This helped us identify and prioritize the content that should be placed in Gateway to be easily accessible to Field Leaders and financial professionals.
Once we had a better understanding of Penn Mutual's existing content that financial professionals needed better access to, we began to plan a content migration. We asked questions like: 
What content is no longer helpful?

Which information is vital and needs to be carried over to the new platform?

Are there any content gaps that need to be filled?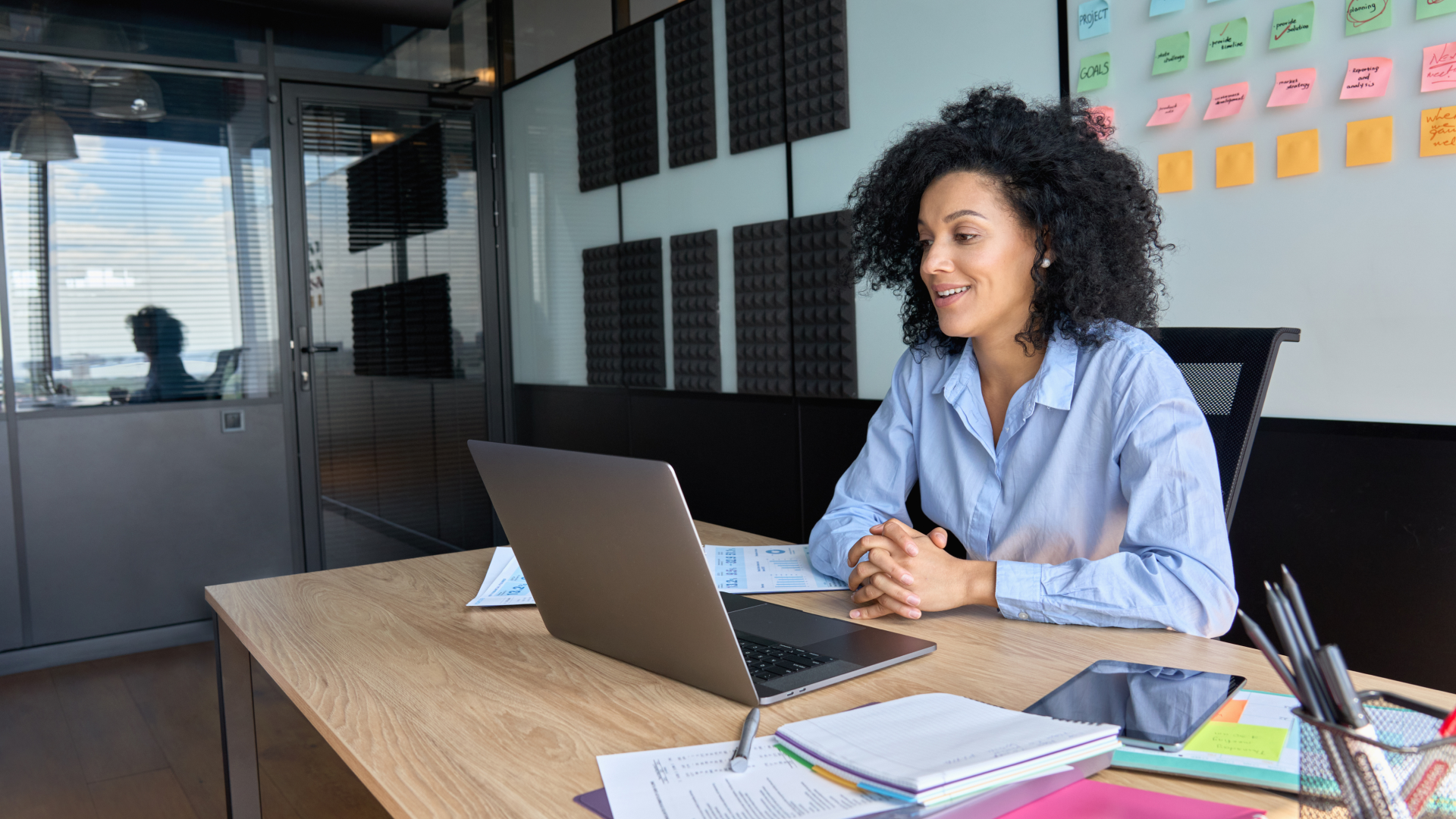 Creating clarity through content migration strategy
An effective content migration process significantly reduced the trial and error usually associated with populating a revamped site. Each content owner understood how they needed to consolidate or reformat their content for the new site, and this could all be completed before the design had wrapped up. 
Our team was also able to eliminate redundant or outdated content, creating space to highlight the most relevant and valuable data for financial professionals.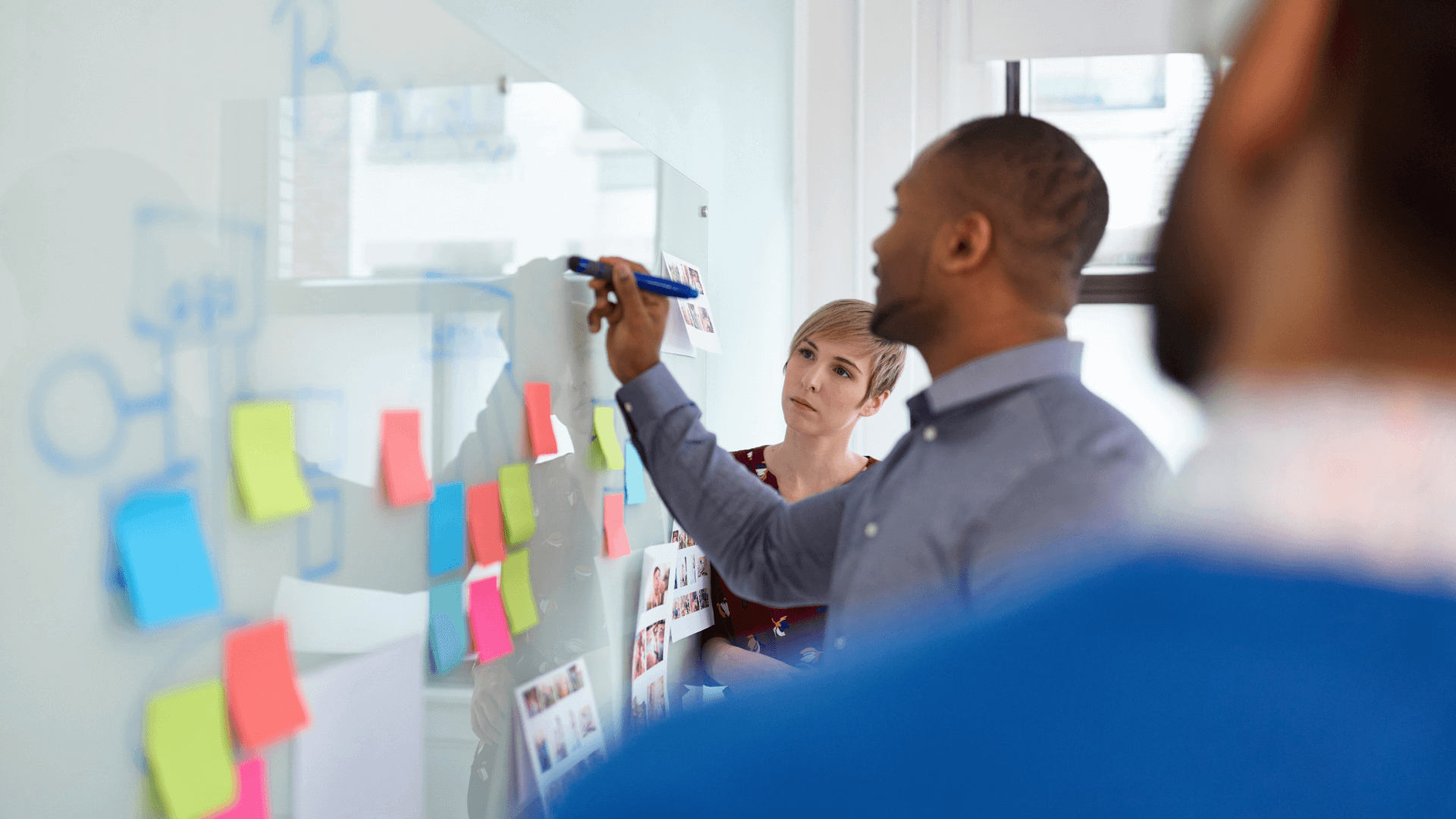 Creating consistency with a new pattern library
We built Penn Mutual a component library, which their team used to develop and launch a modernized Gateway that makes it easier for financial professionals to access valuable data. This pattern library integrated with a rebrand that was happening in tandem with the redesign of Gateway and is flexible enough to be used across a wide range of use cases.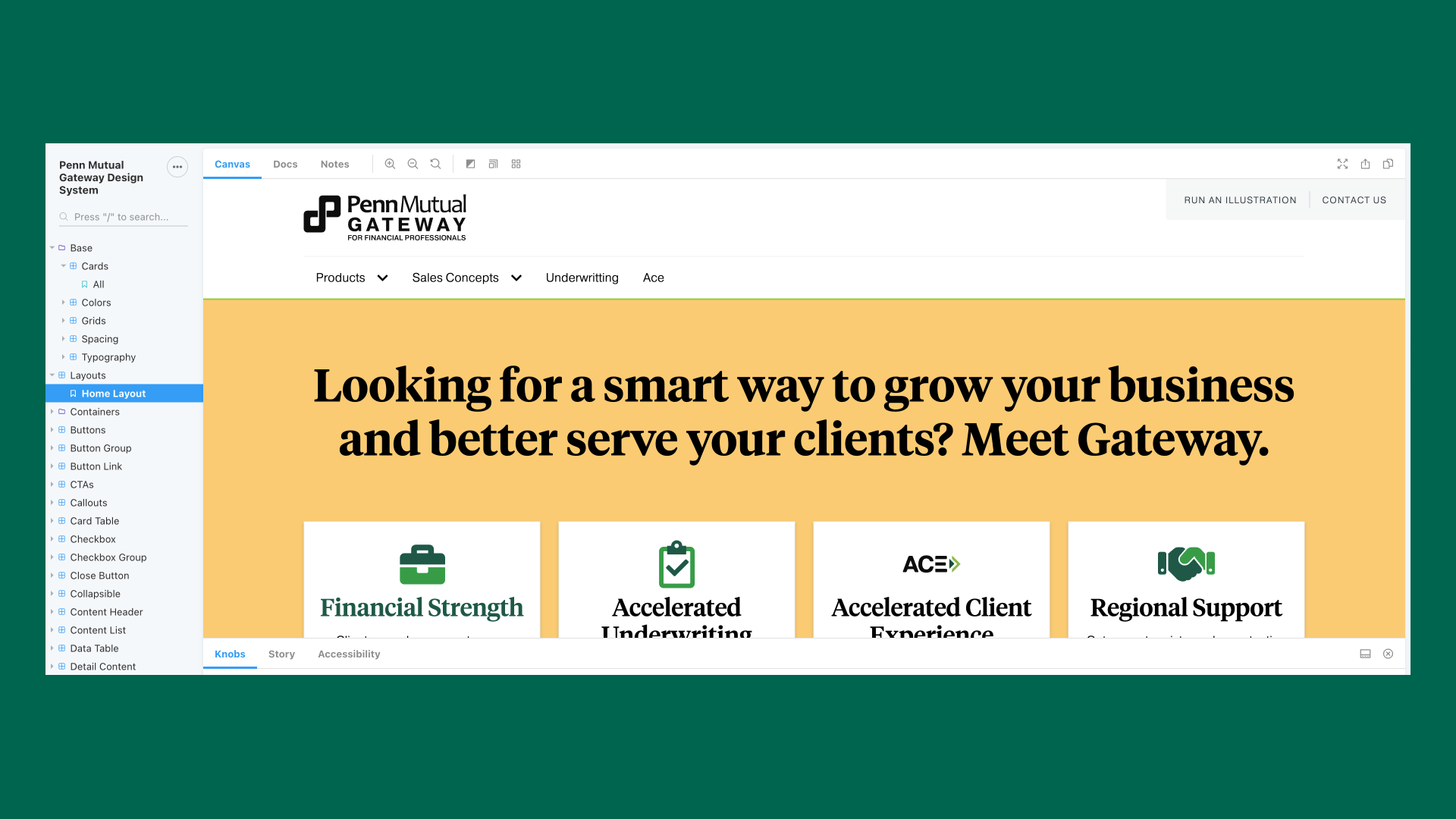 Access info anywhere with mobile and responsive design
Our pattern library made it easy to build Gateway to be viewed and interacted with at every width, even if that required the layout to change. The information looks fantastic everywhere—on a skinny mobile phone, mid-sized tablet, or large desktop monitor.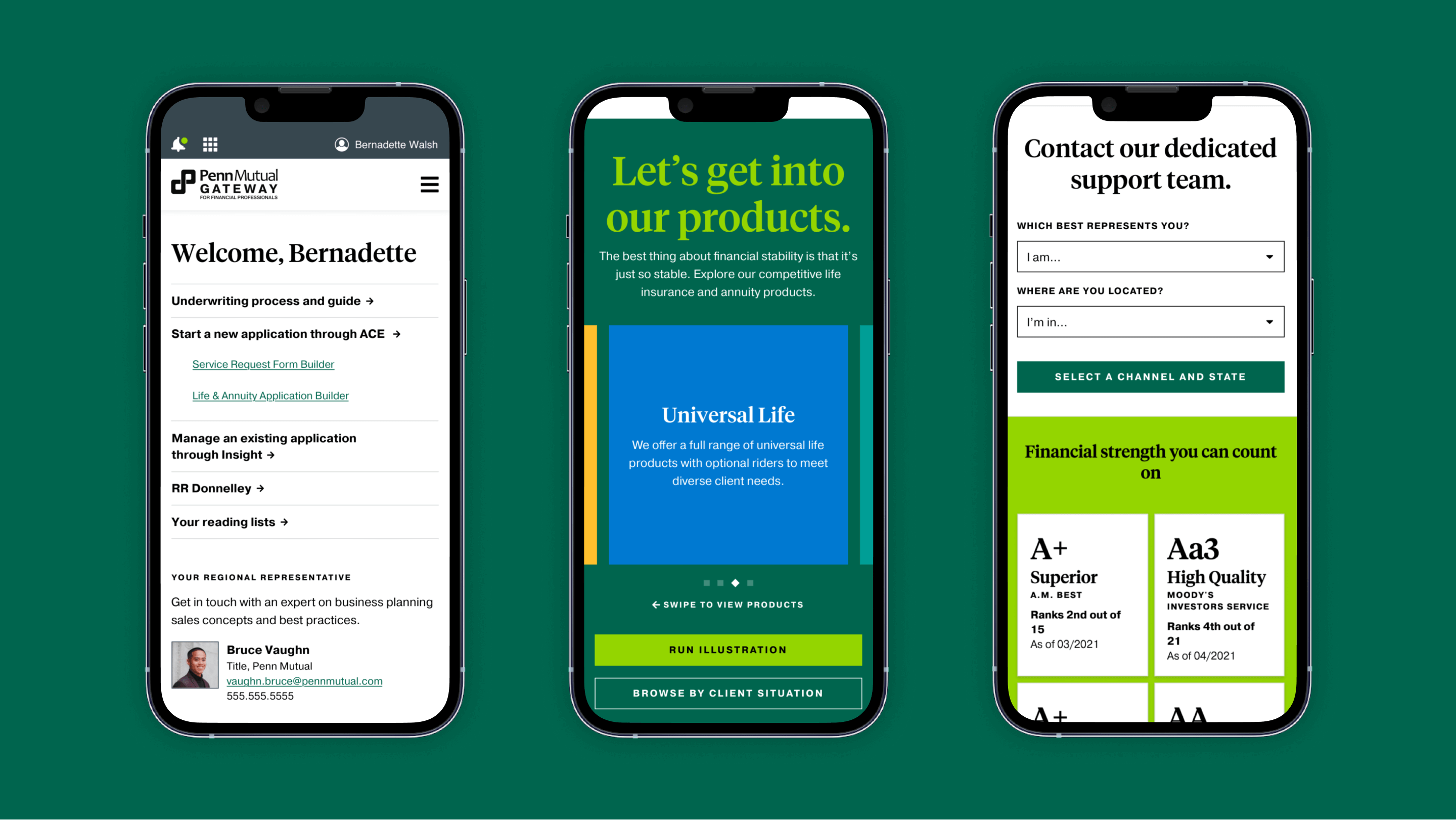 A modernized product suite that hit the ground running
All of these improvements led to a rapidly expedited Gateway relaunch. Design began in July, and the updated site launched in September of the same year. Having a pattern library in place helped significantly here. Thanks to these standards and components, it was straightforward to build pages that used the new look and feel—no more reinventing the wheel every time.
A content model built on research also helped move things along and provided real value to financial professionals. Not only did the new Gateway look great, but users could access Penn Mutual's product data much more easily—and find exactly what they needed to sell more effectively.
Send us a postcard, drop us a line
Interested in working with us?
We scope projects and build teams to meet your organization's unique design and development needs. Tell us about your project today to start the conversation.
Learn More