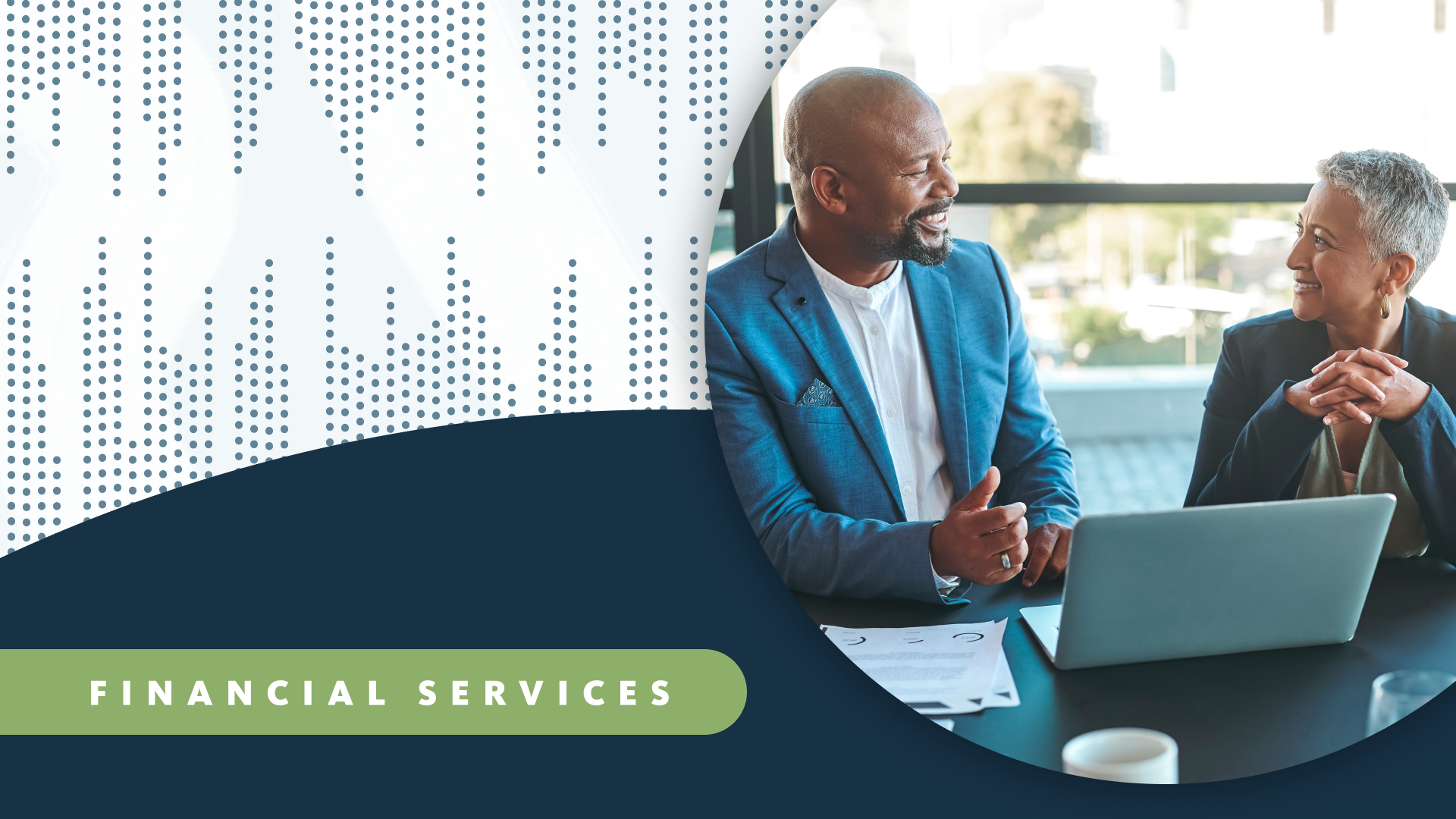 Many financial services businesses have multiple products and brands underneath the umbrella of their larger organization. Managing these numerous sites can be unruly and create usability, accessibility, and technology issues for users and those managing these digital assets. 
We've helped many teams attract and retain customers with modern digital experiences that meet and exceed customer expectations. Even though every company is different, there are some commonalities in this process that can benefit anyone. Learn how financial services organizations can successfully oversee various related brands.
Reimagine your login experience
Many companies have different platforms for each financial product, and each of those platforms has its own login experience and credentials. People often don't know what product they have; they just know they're with your company. You can have one set of credentials for the person to use that is tied to all products within your company. 
So instead of a customer having to locate the correct product before logging in, they just log in, and the business knows what products they have and can manage. The alternative is like going to a bank and the teller asking what types of accounts they have before asking for an account number.
Offer a no-login-required experience
There is valuable information you can provide customers that doesn't need to live behind a login screen. Offering a few CTAs that don't require a login can improve your current customer (and potential customer) experience.
If a user is trying to find a new provider they may be in the awareness or conversion phase of your marketing funnel, forcing them to provide personal information could deter them from converting. Creating a path and CTA—"Find a Financial Professional"—that allows them to find valuable information (agents, reviews, etc.) without being forced to hand over personal information could lead to increased confidence in their decision-making process and an overall better experience.
Clarify site navigation
Don't make users work harder than they need to when moving through your site(s). Clearly indicate when a link will open another tab, prompt a download, or open a PDF. And make sure to use specific CTA text. "Learn more" is familiar but vague. Help your audience understand more clearly what they'll find when they click. 
Looking to improve your customer experience?
We can help your team attract and retain customers with modern digital experiences.
For example, maybe your company offers educational resources for retirement and investing; a CTA linking to a blog post could read "Get ready for retirement." Perhaps you offer information on tools customers can use to manage their financial health; the CTA could read "Access the toolkit." In both these instances, your CTAs give users a clear idea of what is on the other side of the link and the potential value it provides.
Examine your sites' information architecture
Is the information on your sites placed when and where users need it? Timely, actionable information that is easily accessible is hugely successful. Resources related to timely issues like layoffs or COVID-19 placed front and center help customers understand how their products or services are affected or how your business is addressing a current issue. The more specific you can be, the better. Think about your offering and how it interacts with the situation at hand.
Better UX for multiple financial services brands
Managing these various brands under one umbrella is complicated and can trip up even the most experienced teams. Customers feel the hit when they try to navigate between sub-brands and sites and encounter usability, accessibility, and tech issues. 
If your company is trying to build and maintain modern digital experiences that attract and retain customers, these best practices can help you get there. 
Want to learn more about how to manage multiple financial services brands better? Schedule a call with us.
---
Send us a postcard, drop us a line
Interested in working with us?
We scope projects and build teams to meet your organization's unique design and development needs. Tell us about your project today to start the conversation.
Learn More