Overview
Jackson helps customers plan and save for their retirement through their network of financial advisors. They developed a new educational offering encouraging advisors and their clients to make sure that their financial goals are leading toward a meaningful, fulfilling life. The outreach consisted of face-to-face meetings with physical workbooks. To broaden their reach, Jackson partnered with Think Company to discover and conceptualize how to best facilitate this planning digitally.

RESEARCH TO INFORM UX AND CONTENT STRATEGY
We took a mixed-methods approach to our design research, learning from financial advisors and their clients. We started with a survey to gather feedback on the program from a broad group of customers. Diving deeper, we observed workshops and facilitated in-depth interviews with customers by age and other segmentations that helped us understand what retirement preparedness means and what is missing in the landscape of retirement products and services.
A SERVICE DESIGN LENS FOR THE RETIREMENT JOURNEY
With our research insights, we mapped the advisor and customer experience for this program in the context of the broader retirement planning journey. Since this is one of many programs and services that financial advisors can use with their clients, a journey map helped identify any gaps in the program and opportunities to better integrate the program into the overall retirement planning experience.
UNDERSTANDING KEY INFLECTION POINTS IN THE USER EXPERIENCE
We learned that a communication funnel was key to the overall success of the program and that it was important to overcome barriers at each phase, sequentially. We created a framework to articulate these phases and barriers that include awareness, consistency of message, adoption and training, and product integration.
IMPROVED COMMUNICATION & PLATFORM ADOPTION
Our 
design research
 surfaced opportunities for Jackson to improve and evolve the communication and distribution of the program at each phase of the process. This included content improvements by providing more concise and action-oriented information. Additionally, we designed a testable prototype for financial advisors. This starter-kit will support them by showing clear pathways for customer learning and adoption.
STRATEGY AND VISIONING FOR ORGANIZATIONAL BUY-IN
As is often the case, our partners had to communicate these ideas to internal stakeholders including company executives. We supported them by creating a presentation that shared the future vision for a new customer experience. This helped them clearly communicate the core recommendation and value in a simple and compelling way.
USER-CENTERED RETIREMENT SERVICES THROUGH DESIGN RESEARCH
Our research gave Jackson a clear picture of how customers and agents use their content and evaluate their products. With these learnings and the design concepts we provided, Jackson is prepared to build tools that better service these audiences.
CHAT WITH OUR TEAM OF EXPERTS
Are you ready to improve your customer experiences?
START A PROJECT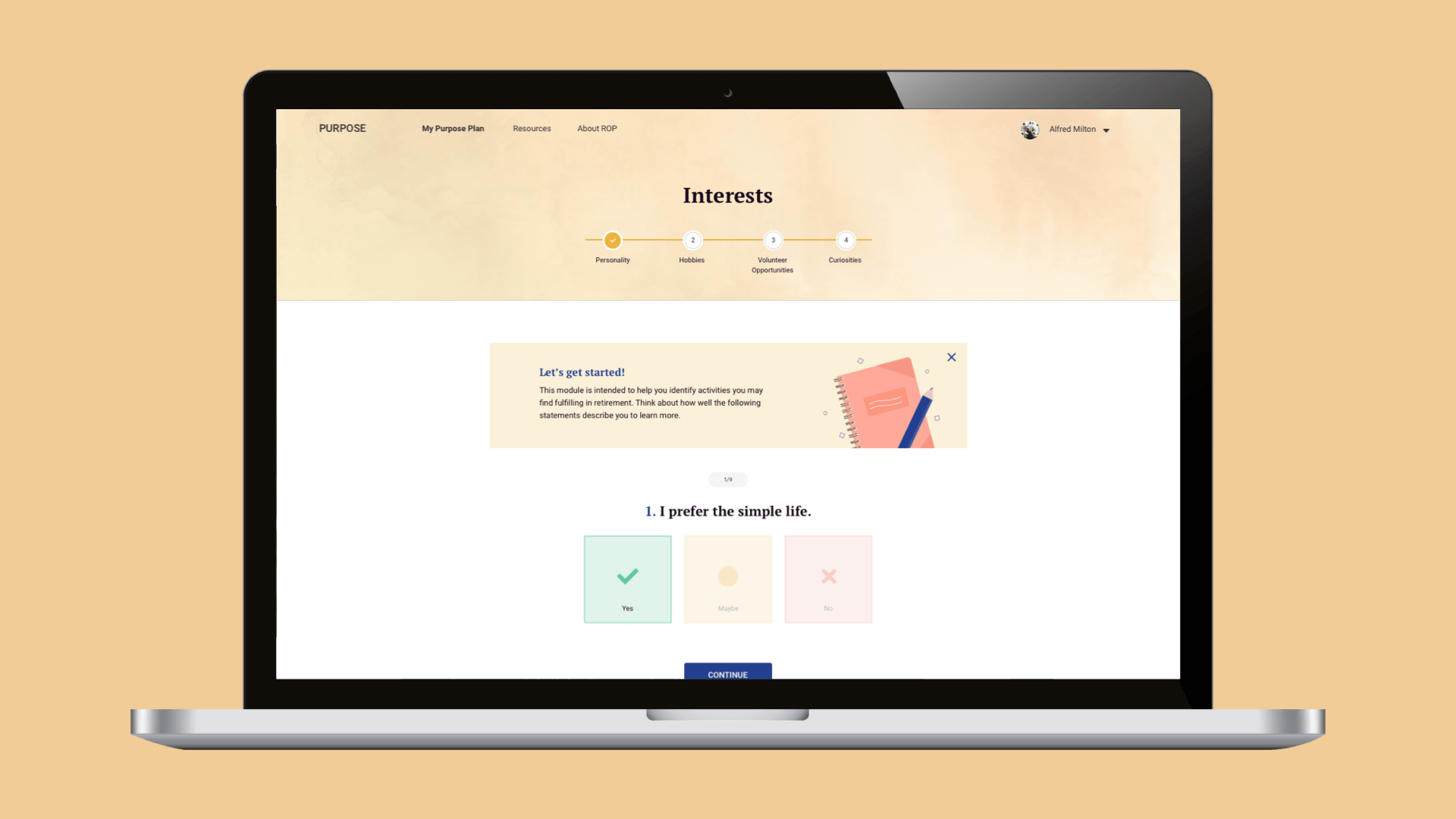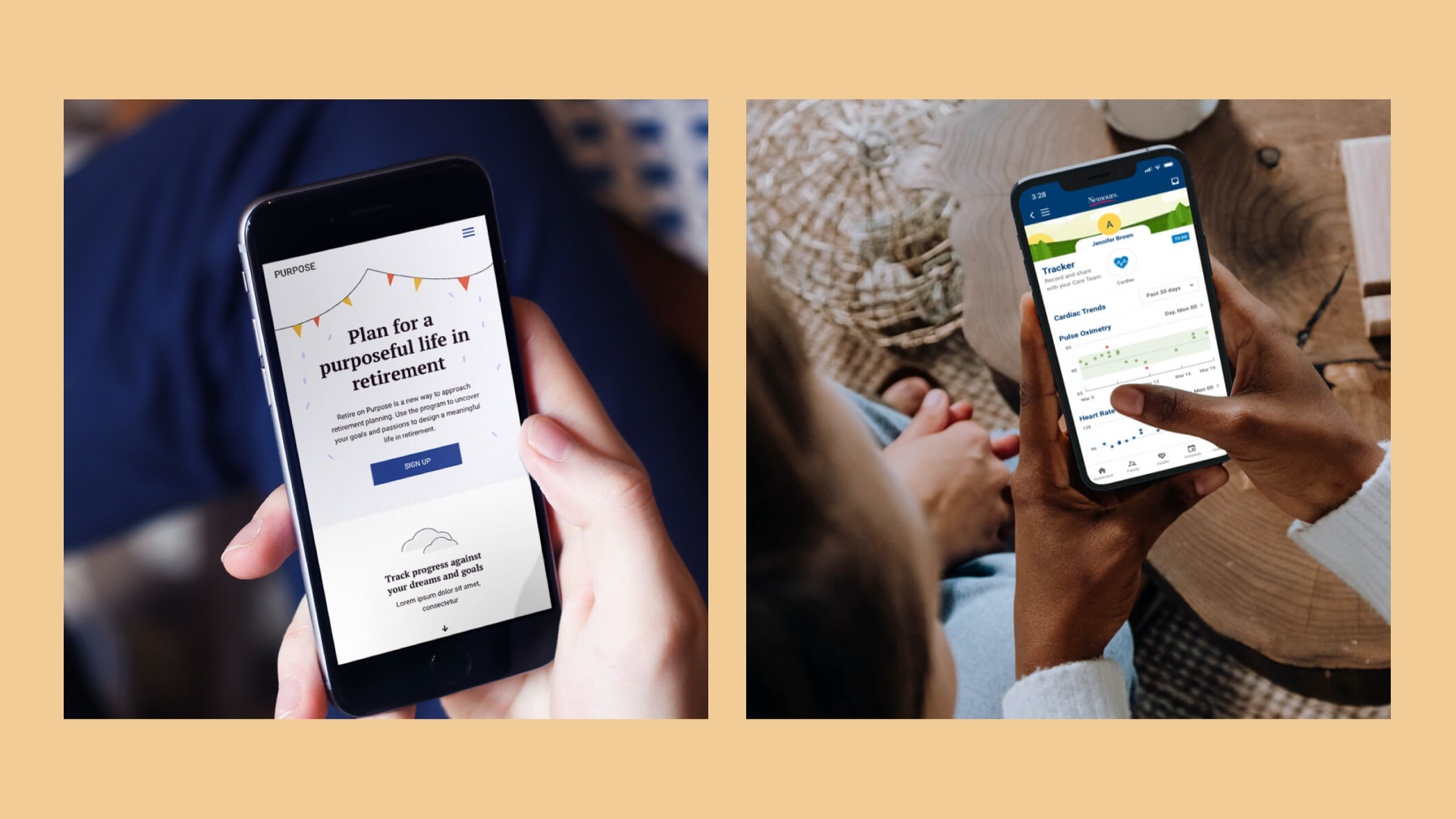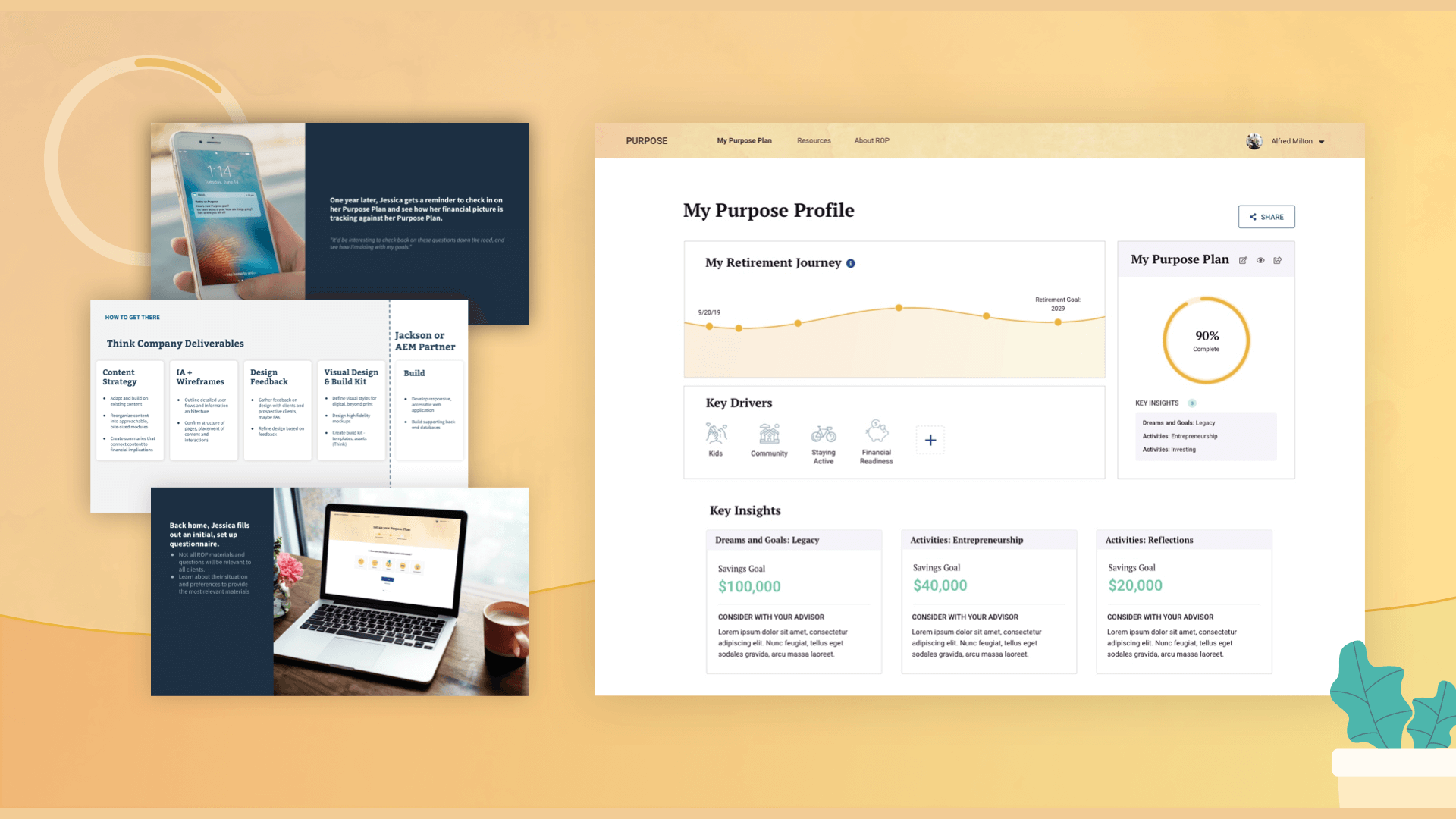 Send us a postcard, drop us a line
Interested in working with us?
We scope projects and build teams to meet your organization's unique design and development needs. Tell us about your project today to start the conversation.
Learn More