Services
Content Strategy
With a solid marketing and content strategy, you can earn customers' trust, guide users through complex processes, and get them the right information at the right time. A strong content strategy requires connecting your business goals with insights about users, a holistic strategy, the right processes, and scalable systems.
Investing in your business' content strategy will both enhance your customers' experience of your tools and services and develop a strong, consistent brand voice and tone across every customer touchpoint. Through the process of building a content strategy, your team will gain a better understanding of your audience and the content they want and need—and that keeps them coming back.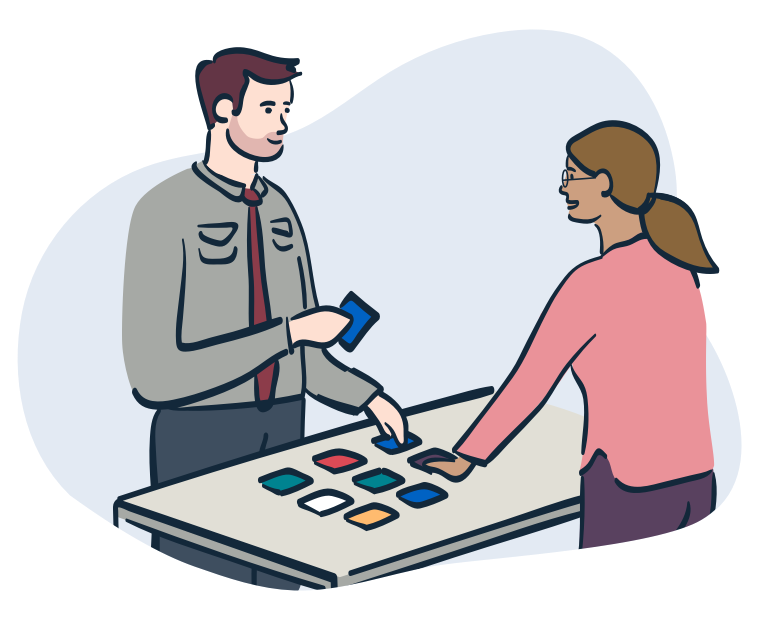 Content Planning and Research
Plan useful, valuable content that will resonate with your audience and enhance your marketing strategy.
Your Goal
Enhance on-site content to meet the needs of our users.
Our Approach: Uncover Customer Pain Points
We make connections between your customer pain points  and content gaps through user research, content inventories, and audits.
Your Goal
Develop a variety of content that engages our target audience.
Our Approach: Creating a Content Strategy Plan
We conduct research to identify content opportunities that support your business goals.
Your Goal
Enhance the user experience both visually and technically.
Our Approach: User Testing to Identify Content Needs
We use research to guide the content design, so everything is built to be intuitive and impactful. User testing and research informs all content decisions.
Content Implementation and Processes
Ensure your content gets in front of your target audience.
Your Goal
Develop a content development system that's efficient to build, maintain, and grow.
Our Approach: Content Models
We work with you to establish a custom content model to define rules for how content is grouped, tagged, connected, displayed, and reused.
Your Goal
Create a memorable user experience.
Our Approach: Structured Content Development
We create structured content that can adapt to the many formats and channels you need to reach people and support a frictionless experience.
Content Strategy Consulting
Empower your team to make strategic content decisions.
Your Goal
Get content to the market quicker with limited resources.
Our Approach: Content Strategy at Scale
We start with research and strategy to make sure your team is investing effort in the right things, then help develop an efficient, scalable system of structured content.
Your Goal
Ensure your investment in a redesign will help reach your business goals.
Our Approach: Customized Content Operations
We help you implement content operations, including guidelines to ensure consistency and quality; training, processes, and tools to follow those guidelines; a measurement strategy to track progress; and a governance plan that makes it clear who has the authority and accountability for decisions.
Your Goal
Effectively communicate your content strategy to your team.
Our Approach: Internal Communication Strategy Plan
We help create an internal communications strategy that's scaled for a range of businesses, from a growing startup to a corporate enterprise. We craft messages that will resonate as well as touchpoints with the people who are essential to your strategy's ongoing success.
Send us a postcard, drop us a line
Interested in working with us?
We scope projects and build teams to meet your organization's unique design and development needs. Tell us about your project today to start the conversation.
Learn More