Overview
Comcast Business provides high-speed broadband, communication tools, and cloud solutions to companies of all sizes. Over time, the applications for small-to-midmarket businesses (SMBs) had become siloed and inconsistent, leading to a disjointed, often complicated user experience as the frequency and length of customer service calls rose.
Industry
ISP (Internet Service Provider)
Professional Services

Services

THE GOAL
Our team set out to create a unified SMB services experience anchored around business internet. This unified experience would empower users to self-manage their services, resolve issues, and learn how to get the most out of their solutions—all while enabling them to discover and purchase additional services as needed.
IDENTIFYING PAIN POINTS THROUGH USER RESEARCH
We started by initiating conversations with small business owners about how they managed their internet and internet-related products. Through that process, we discovered that many SMB owners were frustrated that they needed to log in through multiple, separate portals to manage key features, time-sensitive information, and troubleshooting tools. These business owners also needed better tools for issue resolution and more frequent communication when an issue was being addressed by the support team.
VALIDATING CONCEPTS WITH RAPID PROTOTYPES
We created a 
rapid concept
of a unified SMB experience and tested it with customers. While we assumed that SMBs have fewer locations, our prototype tests revealed that users needed more advanced troubleshooting tools that could handle multiple locations.
We also discovered that in most cases, the user wasn't the business owner but an in-house IT professional, so we were able to tailor our approach to better meet their needs.
UTILIZING A PHASED APPROACH TO IMPLEMENTATION
After proving our concept in the discovery phase, we identified what users needed and were able to define the minimum viable product (MVP). Identifying the MVP gave us a "north star" to follow for the new product's initial release.
DRIVING GROWTH WITH A UNIFIED PRODUCT EXPERIENCE
By making targeted changes based on real user feedback, Comcast Business is continuing to streamline their product suite to offer a more seamless customer experience. The team has an informed product roadmap to guide future growth, and a design system to streamline and expedite content and feature creation.
As a result of initial wins, the team secured funding to develop a full stack development team, which will drive future success and sustainable growth over time.
CHAT WITH OUR TEAM OF EXPERTS
Are you looking to streamline your product suite?
START A PROJECT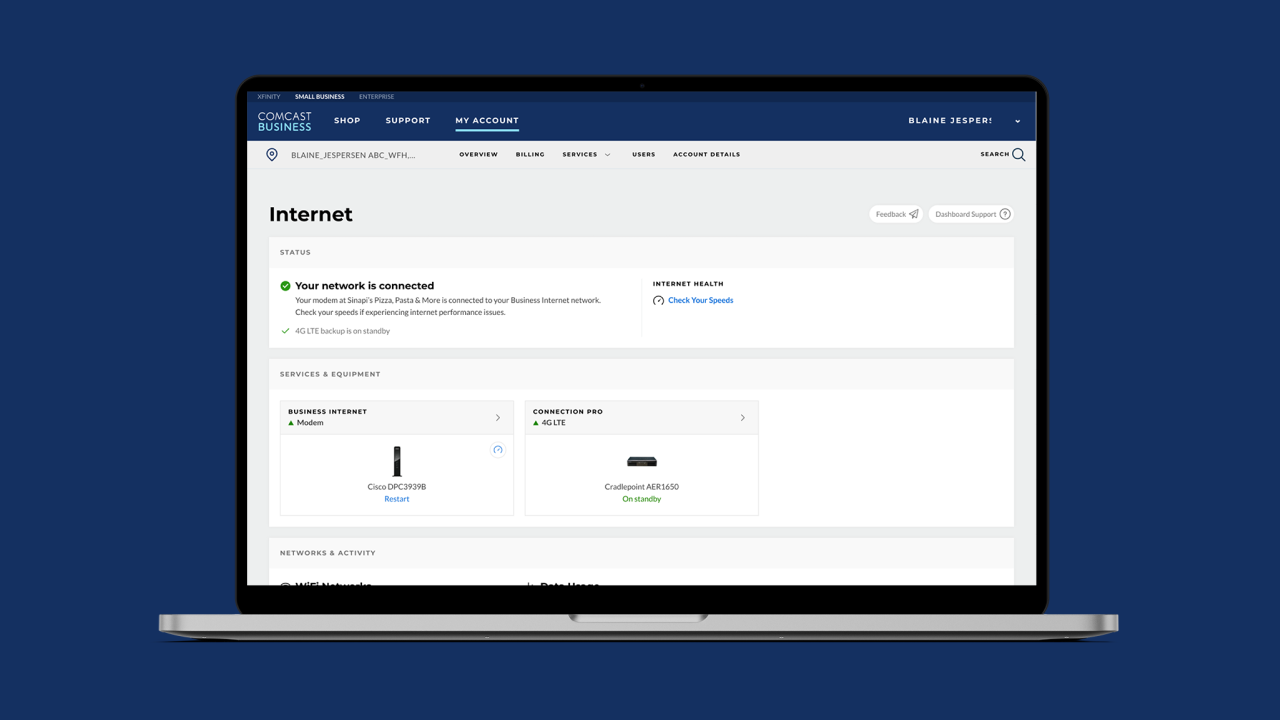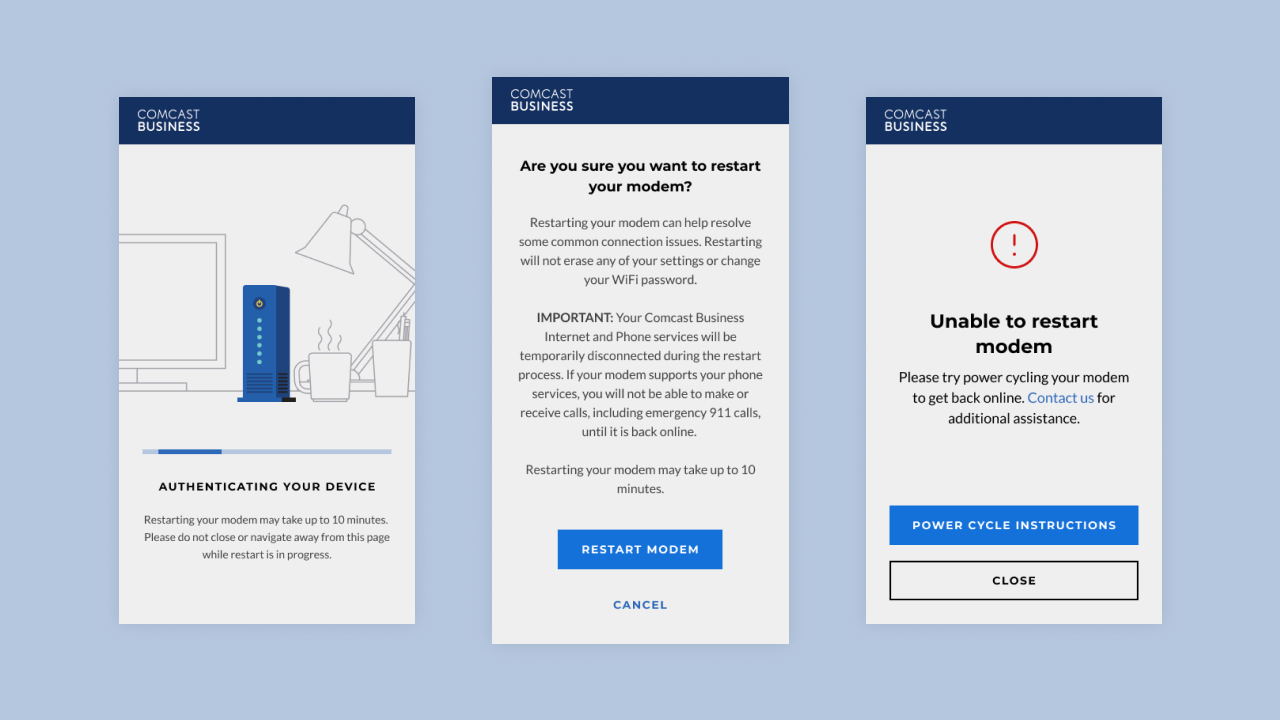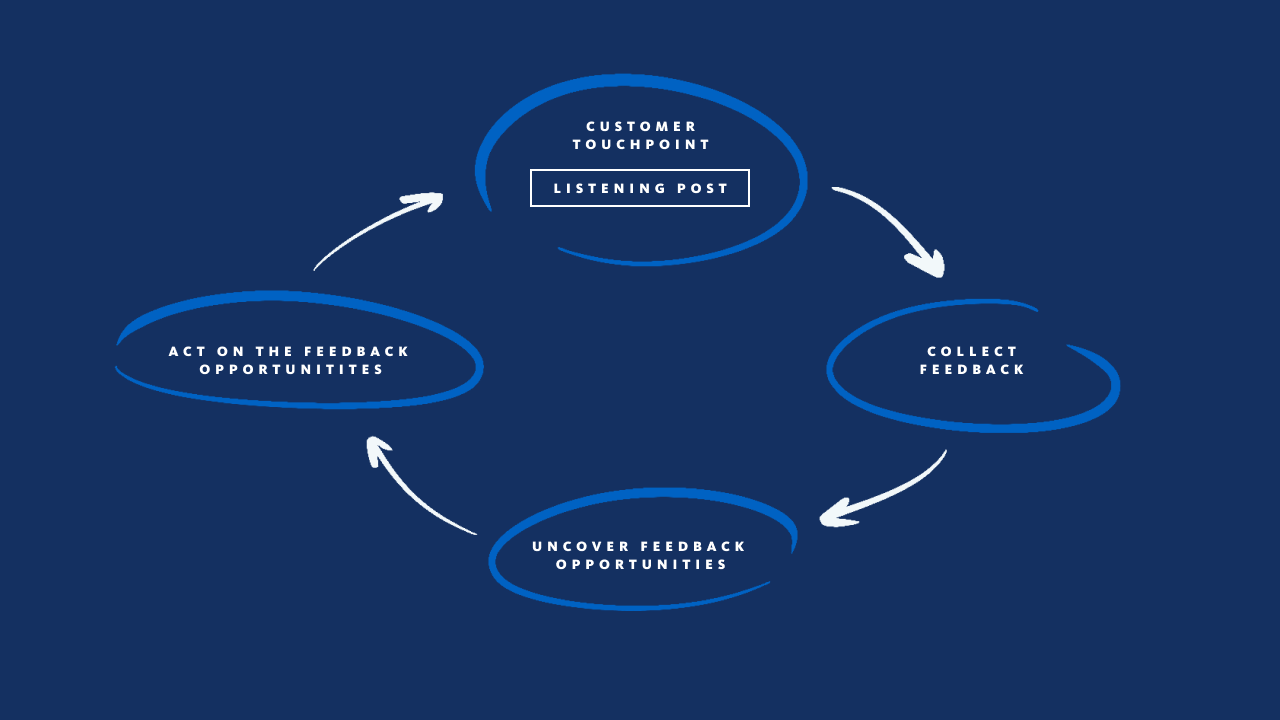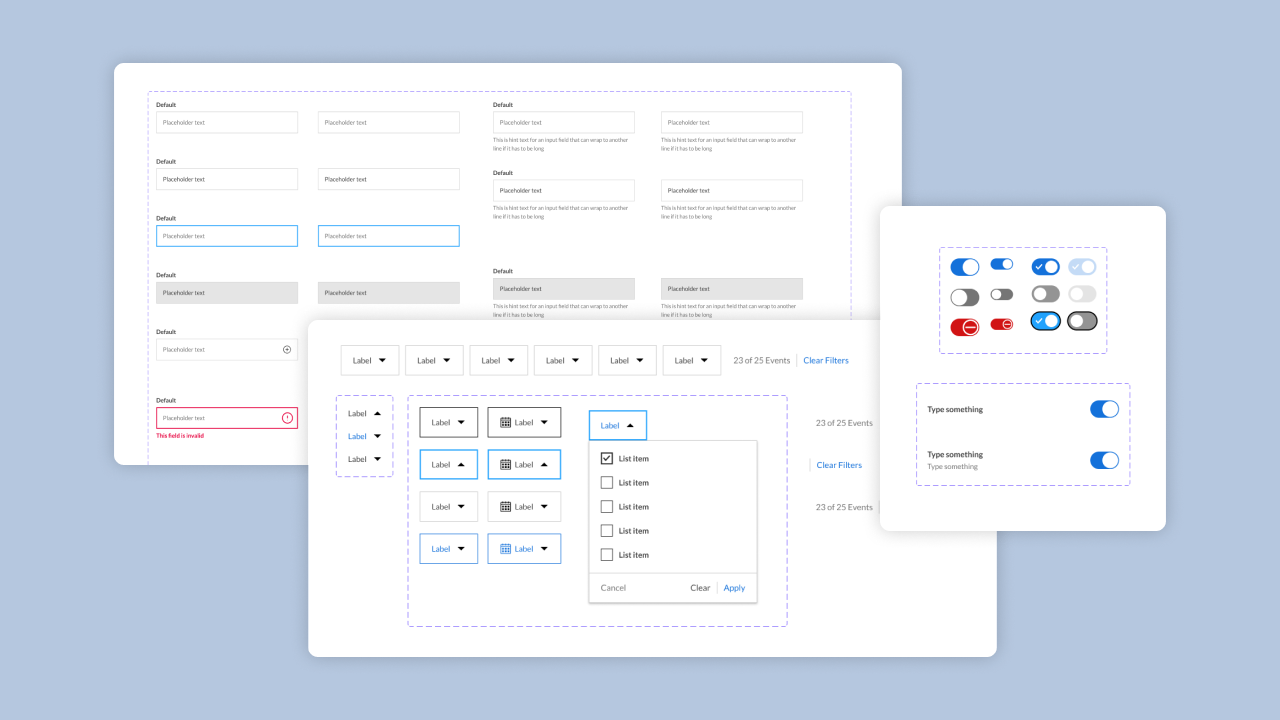 Send us a postcard, drop us a line
Interested in working with us?
We scope projects and build teams to meet your organization's unique design and development needs. Tell us about your project today to start the conversation.
Learn More