Service design
Creating a cohesive and reliable experience for customers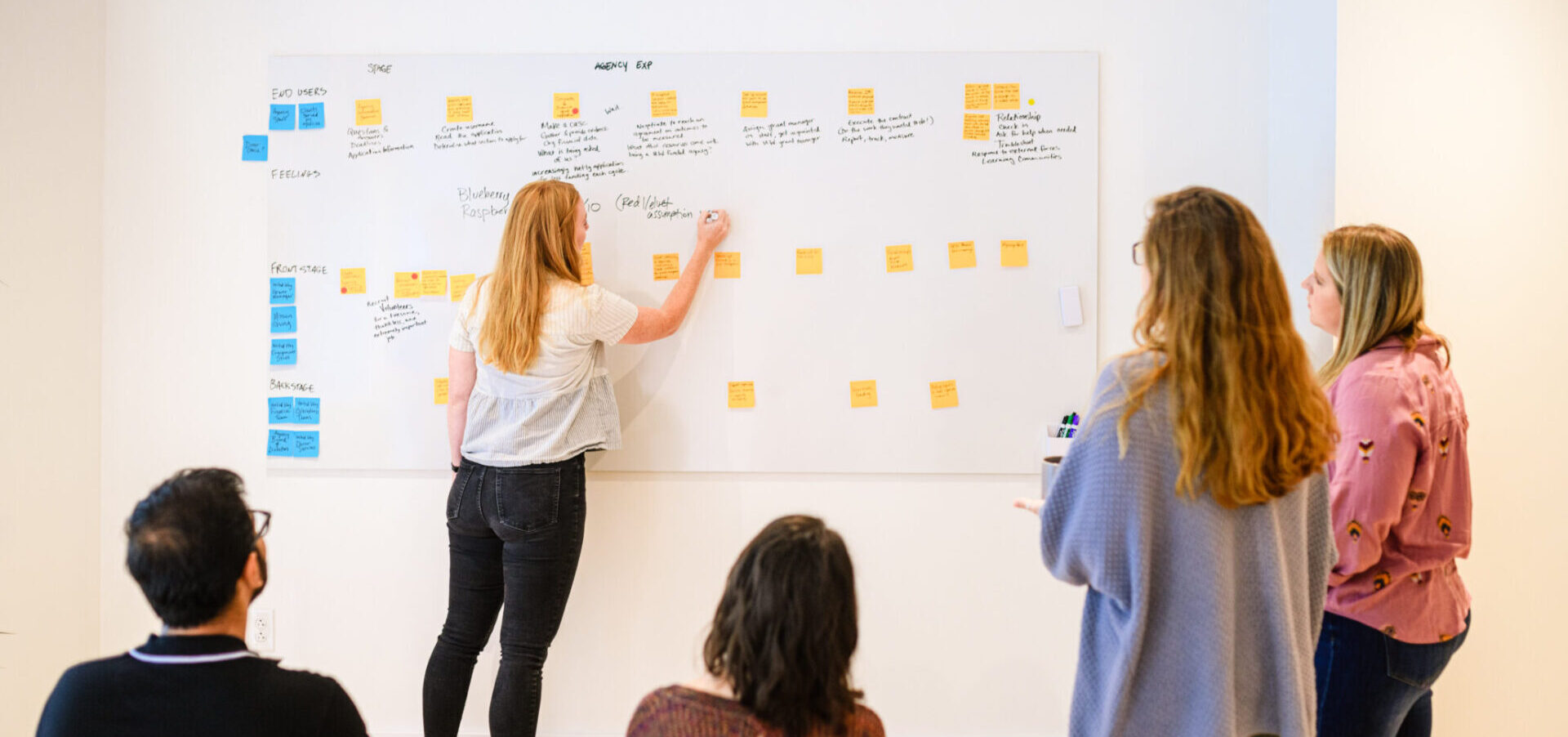 As your product or service evolves, it's probably adding touchpoints—and more touchpoints create a higher risk of inconsistency and customer frustration. What are you doing to ensure you're not the company where customers have to input the same information in multiple places, or ask the same questions over and over?
Our service designers take a comprehensive look at your service to understand how each touchpoint interacts with the others. You should have a service that functions beautifully across channels and touchpoints. And your customers deserve a streamlined experience that meets their evolving needs.
Let's Talk
How we work
User research to inform design strategy
Process mapping to uncover granular insights that help streamline experiences
Vision decks and storyboards
Assessment of your current state and what we can build toward with service blueprints
Influence mapping to understand all the players involved
No More System Blindness
The best customer experiences are built on a deep understanding of the layers of the systems that support them. We'll help you understand each piece of your customer experience and untangle it from the others to create a comprehensive and precise view of how customers are experiencing your product today.
Targeted Problem-Solving
By "zooming out" to see your experience as a whole, we can help you understand where key moments of impact are really happening. You'll know exactly where problems are—and where they may come up in the future.
Moving Beyond the Screen
Your system's design is more than its digital touchpoints. We will design for "moments of impact," planning for support activities that enhance your customer experience—like making support accessible when a customer needs them most.
Service Design Consulting that delivers
I've been impressed with the work that Think Company has done around the whole retirement journey. They put together interviews in a way that people think that they work at the Board of Pensions, and that's important.
Clients We've Worked With on Service Design