Scaling a logistics company's budding digital practice
Think Company worked with a major pharmaceutical logistics company to transform their ways of working from siloed and bulky to integrated and nimble, with the customer at the center.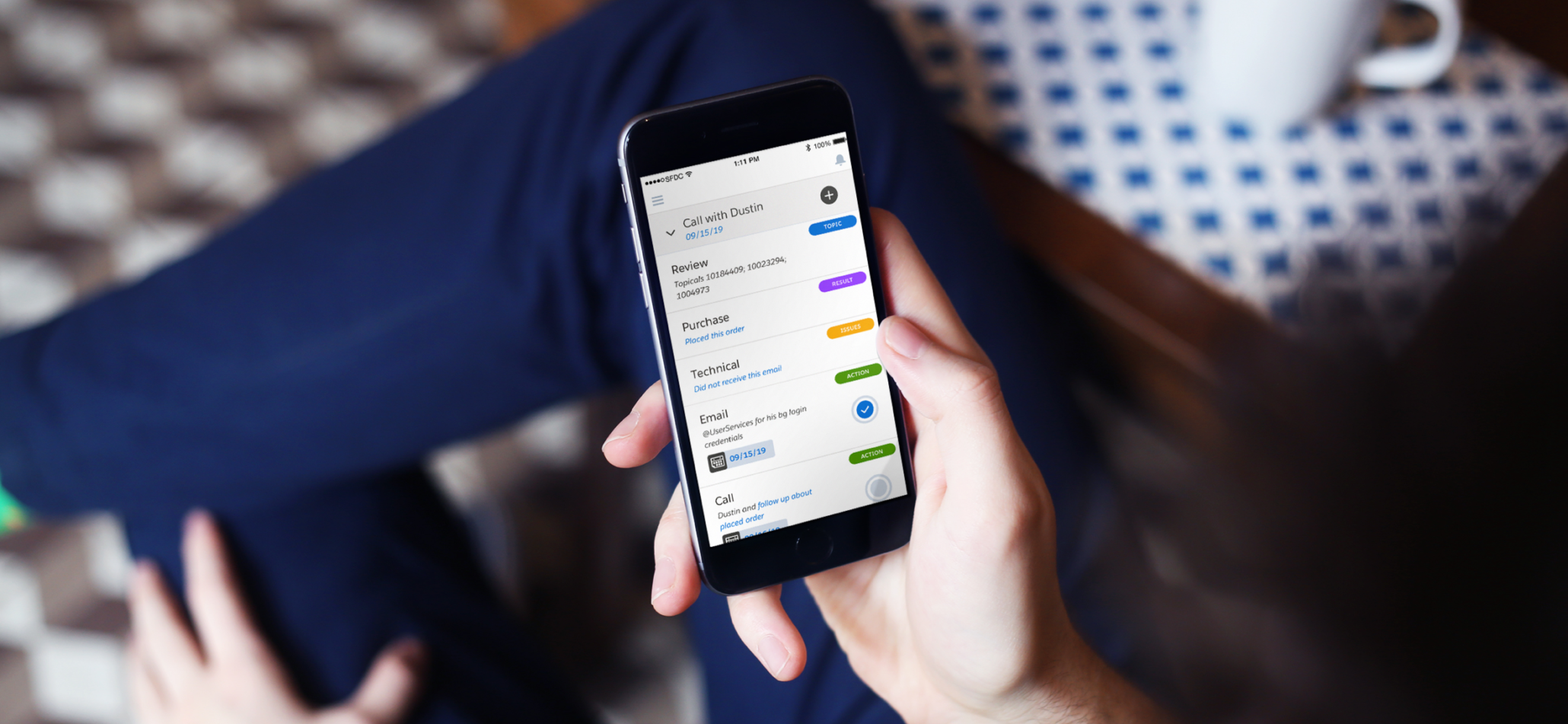 A Practice Built on Experimentation and Refinement
For our partners, digital transformation at scale meant trying new things and doing it quickly, which can be challenging for a risk-averse workforce. We learned that we needed to build a design and product development practice where we could quickly prototype new patterns and ways of working while continuously improving and refining the elements that didn't work.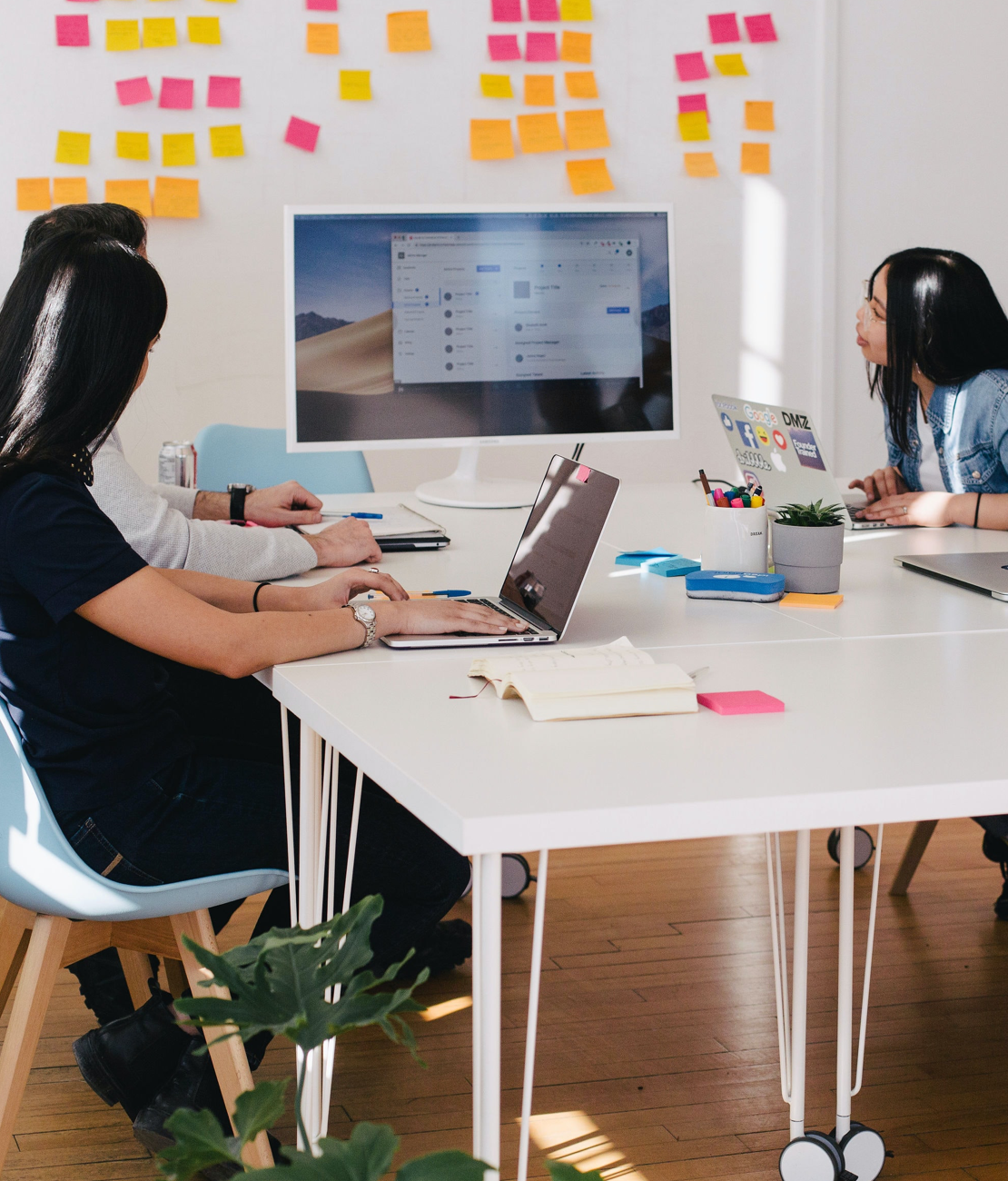 A Culture of Involvement and Enablement
We recognized that our partners were seeking a process change but a large-scale culture change that meant moving from silos to a cross-functional, collaborative model. We built relationships within the Business and IT teams to understand their process in order to create a structure for wider involvement. We approached change from the bottom up, involving our stakeholders directly in our user research and experience design work to internalize customer-centric ways of working.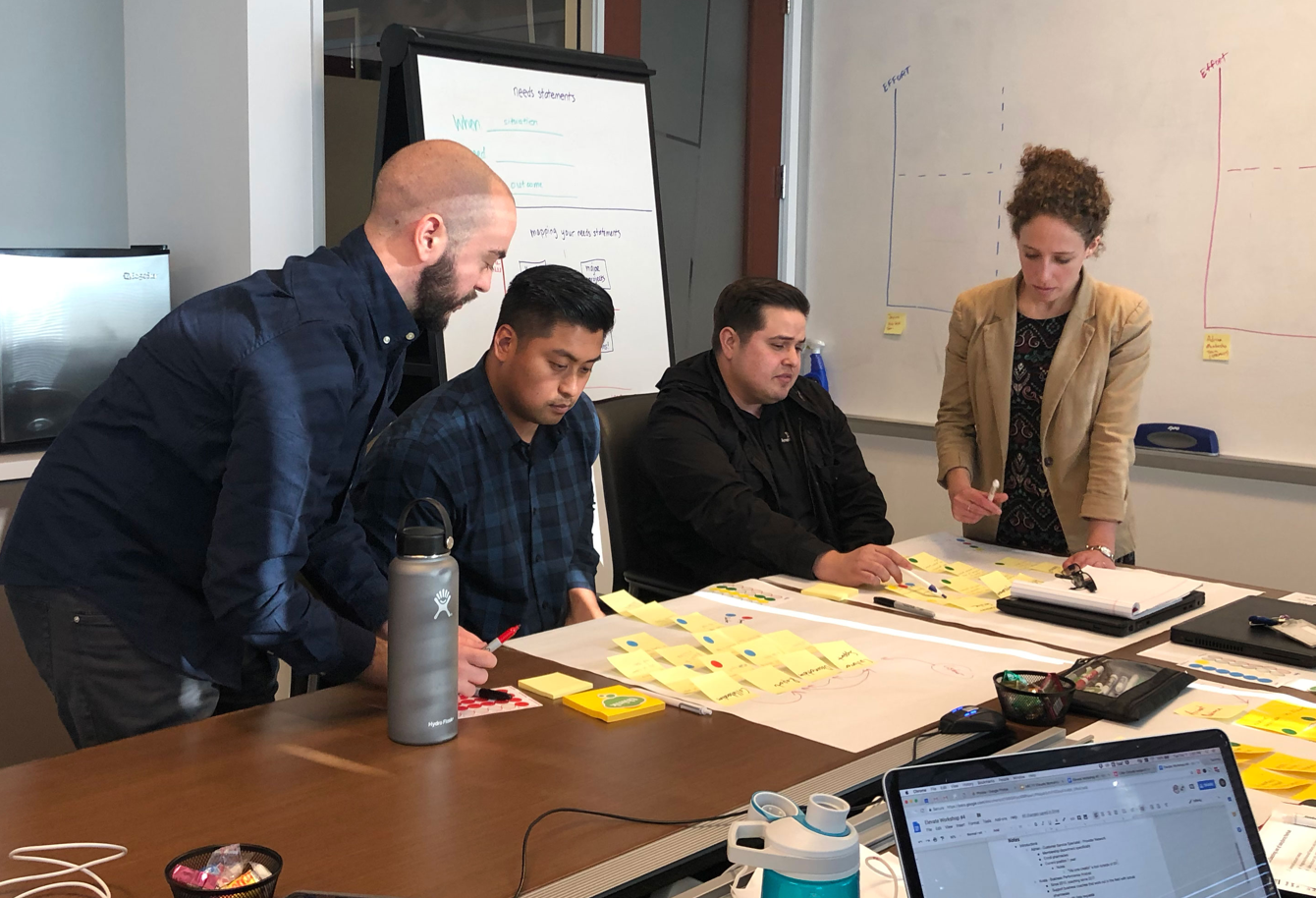 New Approaches to Research
Building a product around customer experience meant getting access to customers. Our teams partnered with stakeholders to radically adjust how they were doing research. Instead of just surveys, our teams developed a lightweight program of regular customer interviews, usability testing, and contextual inquiry. This new cadence connected research directly to product development, allowing our teams to immediately take action on insights.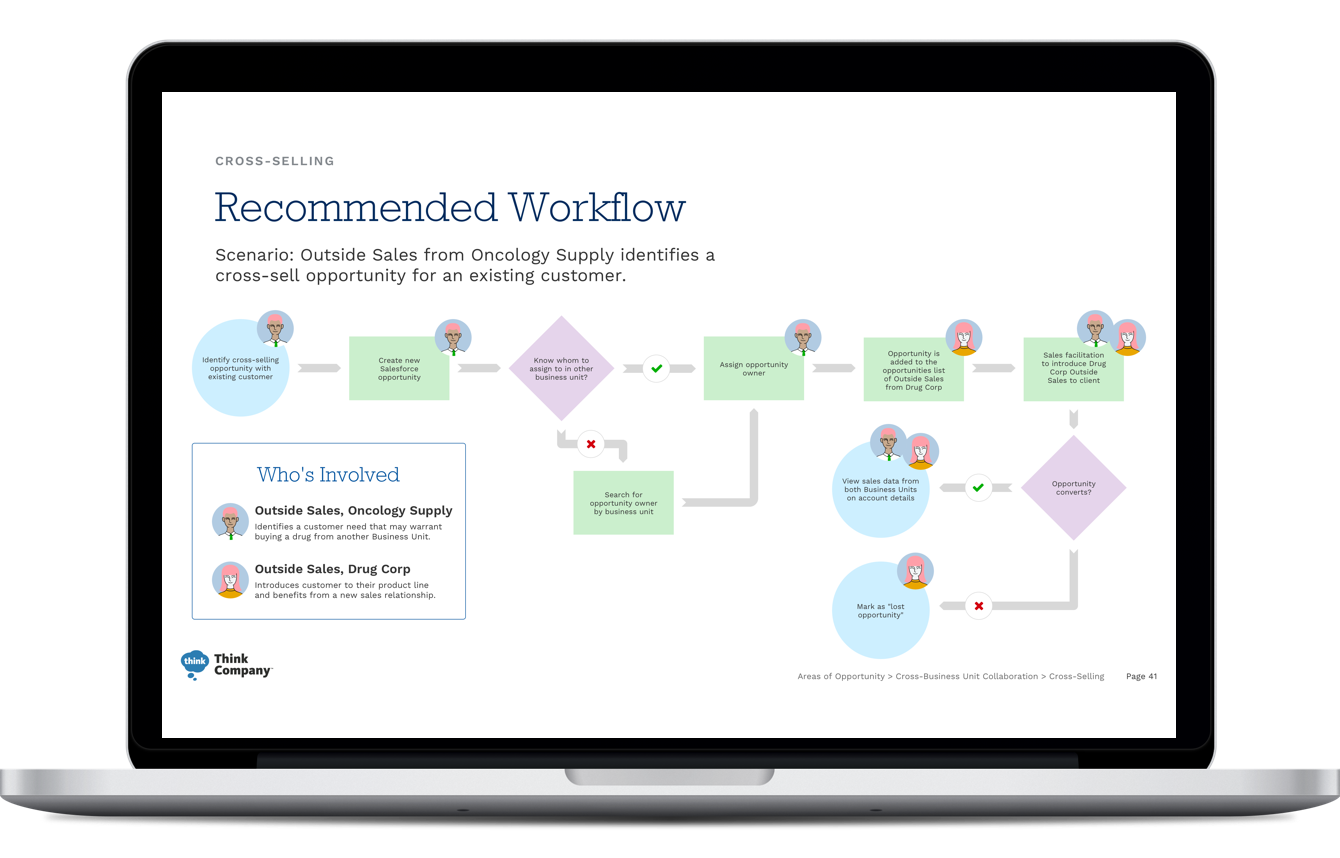 A Home for User-Centered Design
Created by Think Company, The User-Centered Design Center of Competence became a local hub for innovation where we could partner with Business and IT stakeholders to quickly test and validate ideas. Instead of working for years off of assumptions, our nimble Design team developed a cadence of rapid research, design, prototyping, and testing new ideas with customers. Throughout, our team documented processes that worked and established the foundation for other product teams to spin up design efforts.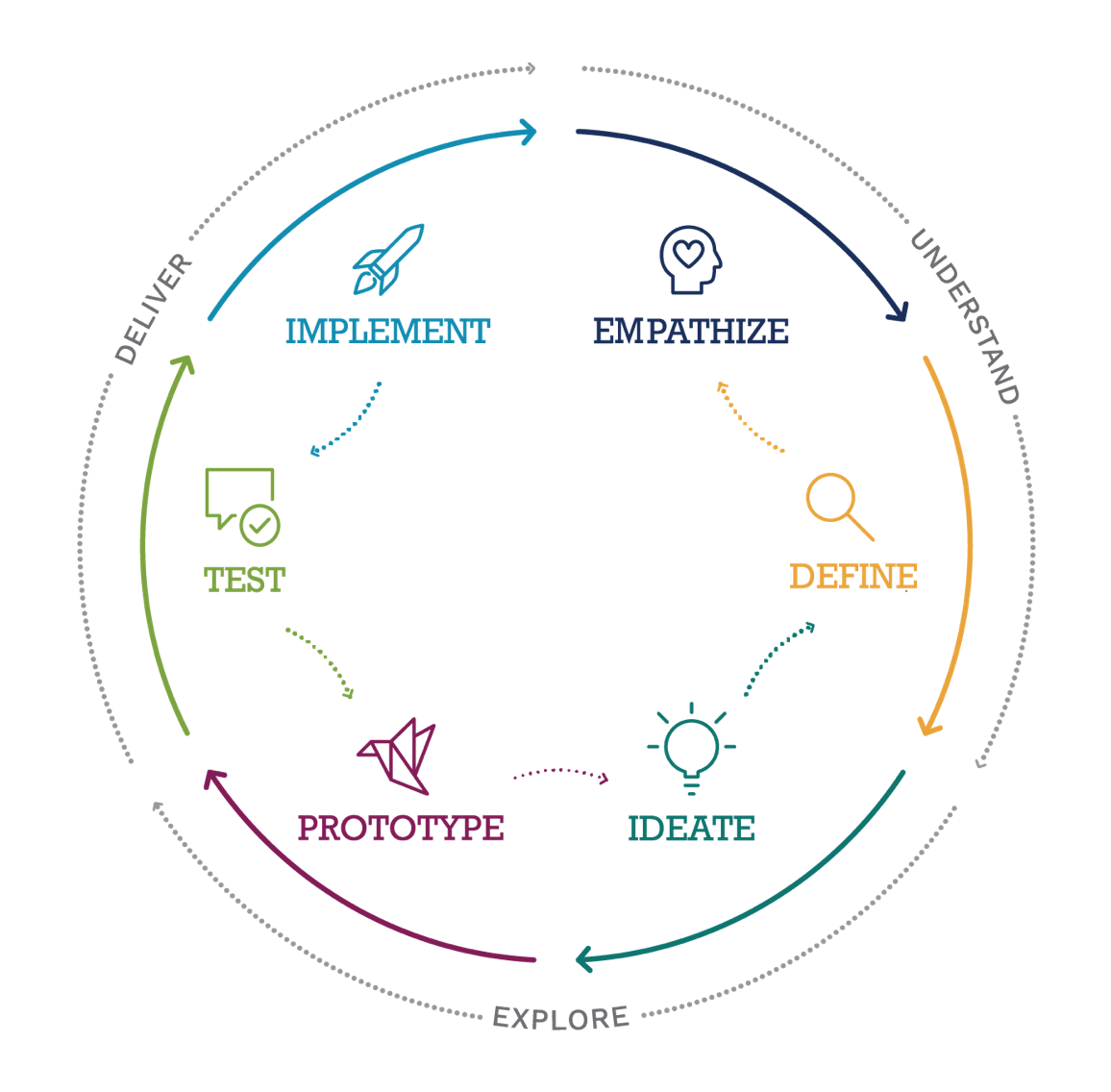 Show, Don't Tell
To scale this digital transformation, we needed to move CX-driven design beyond the confines of our teams. We partnered closely with Business and IT divisions to involve them throughout the design process, working through design decisions to ensure what we built was viable, feasible, and usable. Participating in this work helped them to become advocates for the customer, often seeking out customer feedback for shaping product development decisions.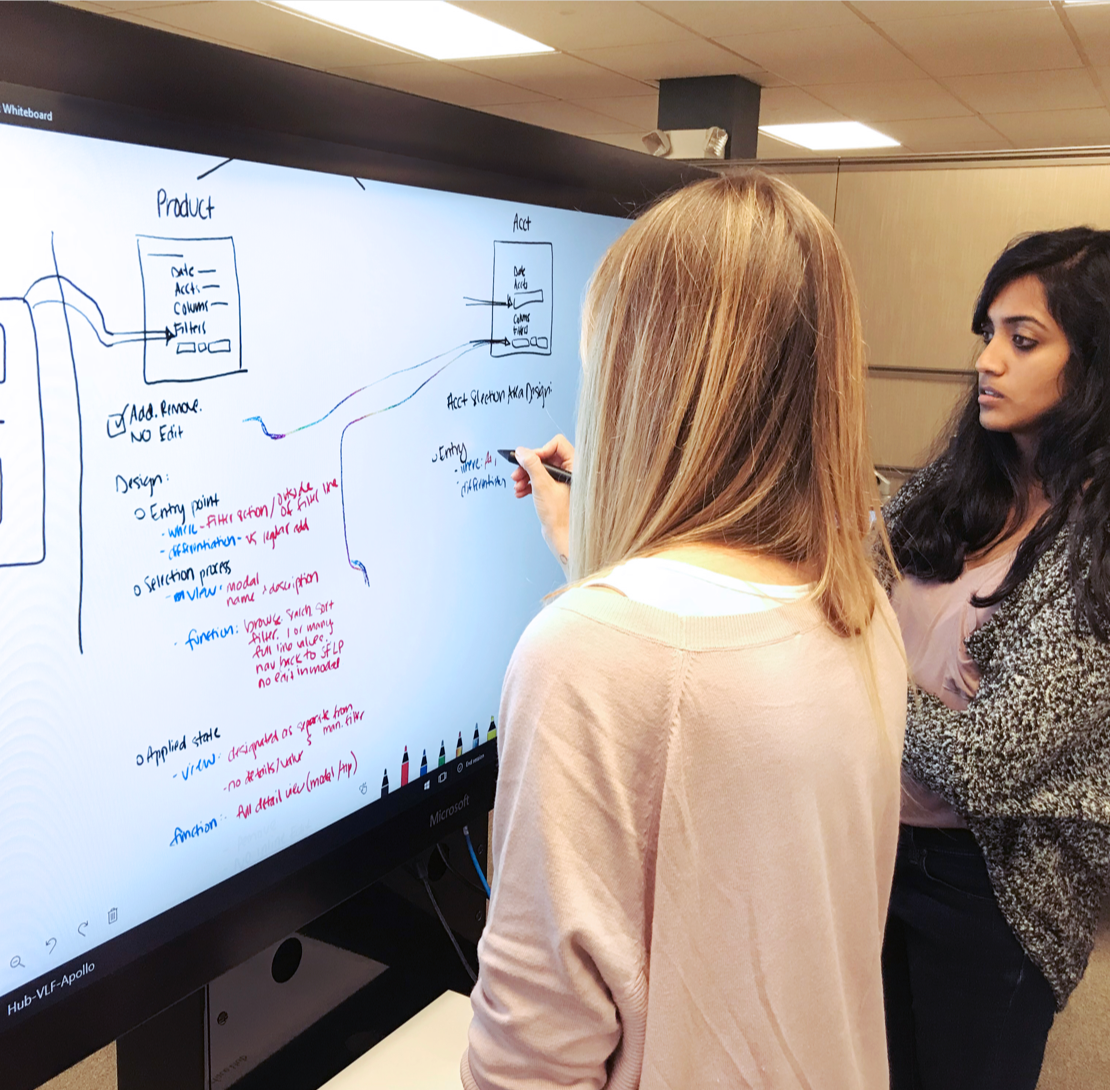 The Results
We created a product design practice and enabled the company to launch several products faster than before, with a focus on customer needs and sustainability. Our teams were able to design features and respond to changes in close coordination with our Business and IT partners. This work laid the foundation for ongoing transformation throughout the company, focused on enabling teams to bring CX-driven design into their product development process. Our partners continue to innovate, involve, and spread the mindset throughout the organization.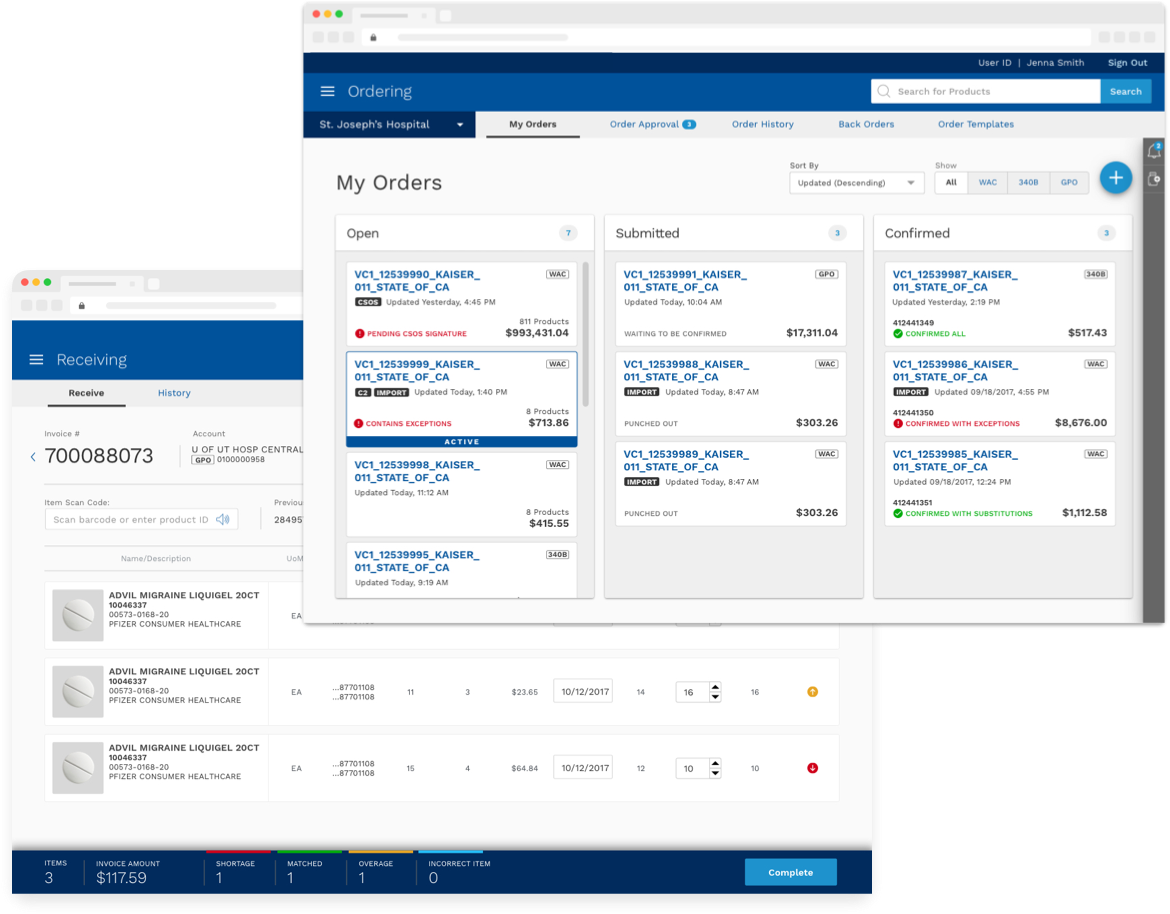 We have more in our playbook
We offer a full suite of design and technology services and strategic expertise to help you tackle the complex challenges facing your organization today.
View all services