Services
User Experience & Service Design
Delivering great digital and real world experiences requires a balanced approach that accounts for end user needs and business goals. Customer-focused organizations empower their workforce by aligning their people, processes, and tools to provide industry-leading experiences and services. By understanding these principles, you'll be positioned to create a new digital system, redesign one that's underperforming, or integrate your systems and processes to form a seamless experience for internal or external audiences.
Through the lens of service design, we take a step back from a product or tool to look at experiences from end to end. We evaluate where design intervention may be needed and identify the types of solutions that can address those needs. In doing this we create holistic and consistent interactions between your users and your organization.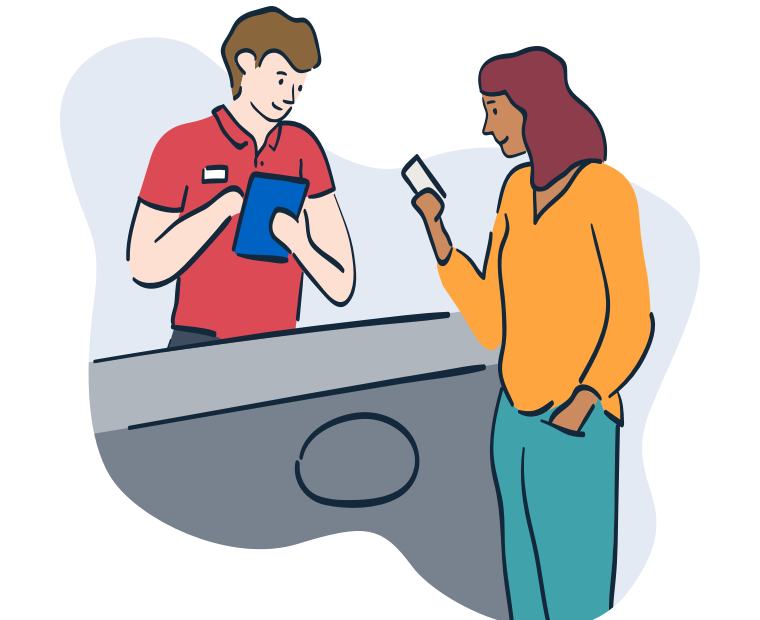 Service Design
Improve how a digital system supports the experience of your employees and your customers.
Your Goal
Improve your system to meet employee and customer needs.
Our Approach: Design Research & Experience Mapping
Rather than guess about the problems and solutions, we take an evidence-based approach to diagnosing and solving user experience and service design problems. 
We begin our service design work by mapping out customer touchpoints and identifying key workflows through appropriate research, sized to your needs. Based on those findings, we'll work together to plan a tenable roadmap for addressing high-priority ux or cx design improvements that support your goals, then move into execution mode.
Your Goal
Efficiently fix difficulties users are having with your system.
Our Approach: Design Systems
After identifying the significant pain points through user research, we apply our design and technology expertise to craft a solution that meets your customer's needs. 
We focus on transforming an outdated user or customer experience into one that feels intentional and seamless. This involves creating a deployable design system that addresses core jobs to be done. Our validation testing and improvement plan ensures that your system doesn't stagnate over time, instead evolving through iteration governed by a process of design and development activities.
User Experience Design
Create a cohesive and integrated user experience across systems.
Your Goal
Create a streamlined user experience across key workflows.
Our Approach: Personal and Custom Solutions
There's no plug-and-play solution to fix a complex system with multiple points of user interaction. We support clients who need a bespoke solution based on unique industry requirements. Identifying problems and solutions may start with contextual inquiries where we observe how employees or customers actually accomplish a task. With that first-hand knowledge, we're positioned to help rethink (or refine) processes, interfaces, or technology components to create a consistent user experience across systems.
Customer Experience Design
Ensure your customers are satisfied with the services and experiences you provide.
Your Goal
Meet the expectations of your customers.
Our Approach: Design Services at Scale
Providing a consistent customer experience scale is the gold standard for any organization. Through our consulting experience, we have instituted process change, adapted or integrated new technology, and improved the usability of digital systems. We help to align those three elements so that your workforce is equipped to deliver a consistent customer experience—even if a journey goes off script.
Your Goal
Increase your customer satisfaction rating.
Our Approach: Customer-Focused Outcomes
Even simple customer interactions are shaped by many behind-the-scenes decisions and activities. If one step in a succession of many goes awry, a customer's experience can be impacted significantly. By aligning your people with the right processes and tools built specifically to support their efforts, you'll have a higher probability of improving your customers' experience.
Send us a postcard, drop us a line
Interested in working with us?
We scope projects and build teams to meet your organization's unique design and development needs. Tell us about your project today to start the conversation.
Learn More