Overview
The Xfinity Store team wanted to create a world-class retail experience that was on par with other premier technology brands. However, their sales agents were held back by inflexible technology and hardware that resulted in long wait times and frustration for both employees and customers.
Industry

Services
Change Management
Roadmapping

OBSERVATION SESSIONS TO UNDERSTAND THE EMPLOYEE EXPERIENCE
We started with observation sessions at some of Comcast's brick and mortar Xfinity Stores to understand the day-to-day experiences of sales agents and their managers. Immediately, we observed bottlenecks that led to inefficient encounters. A fragmented suite of digital systems for customer registration, information look-up, and completing transactions left sales agents frustrated and kept them tethered to desktop computers.
IDENTIFYING CUSTOMER NEEDS
Today's customer expects smart, seamless experiences from retailers. By looking at available data, we identified customers' most frequent needs and pain points by store location and time of day. For most stores, that meant equipment pick-up and drop-off during the lunch and end-of-workday rush.
APPLICATION DEVELOPMENT TO IMPROVE PROCESSES
Our first order of business was improving the digital tools that agents use to access customer information and complete transactions. We designed a modern and intuitive tablet application for sales agents that could be an all-in-one tool. Gone was the tether to a desktop and the strain of switching between multiple interfaces.
INTRODUCING NEW DROP-OFF AND BUY FLOWS
By implementing a simple check-in process, customers that were dropping off equipment could be directed to a dedicated agent responsible for completing these transactions, moving those customers in and out of the store quickly.
We also introduced Buy Online, Pick-Up in Store (BOPIS) so customers who already knew what they wanted could pick up items without having to meet with a sales agent.
APPLICATION DEVELOPMENT RESULTED IN IMPROVED CUSTOMER EXPERIENCE
With our partner, we piloted the new iPad application and implemented new training protocols for sales agents, so they could execute the new drop-off and buy flows. Early results show delightfully shorter wait times.
Armed with just-in-time customer information, support agents can resolve issues and provide upgrade opportunities. Sales agents can focus on the customers most likely to buy new products and services.
CHAT WITH OUR TEAM OF EXPERTS
Are you ready to improve your customer experience?
START A PROJECT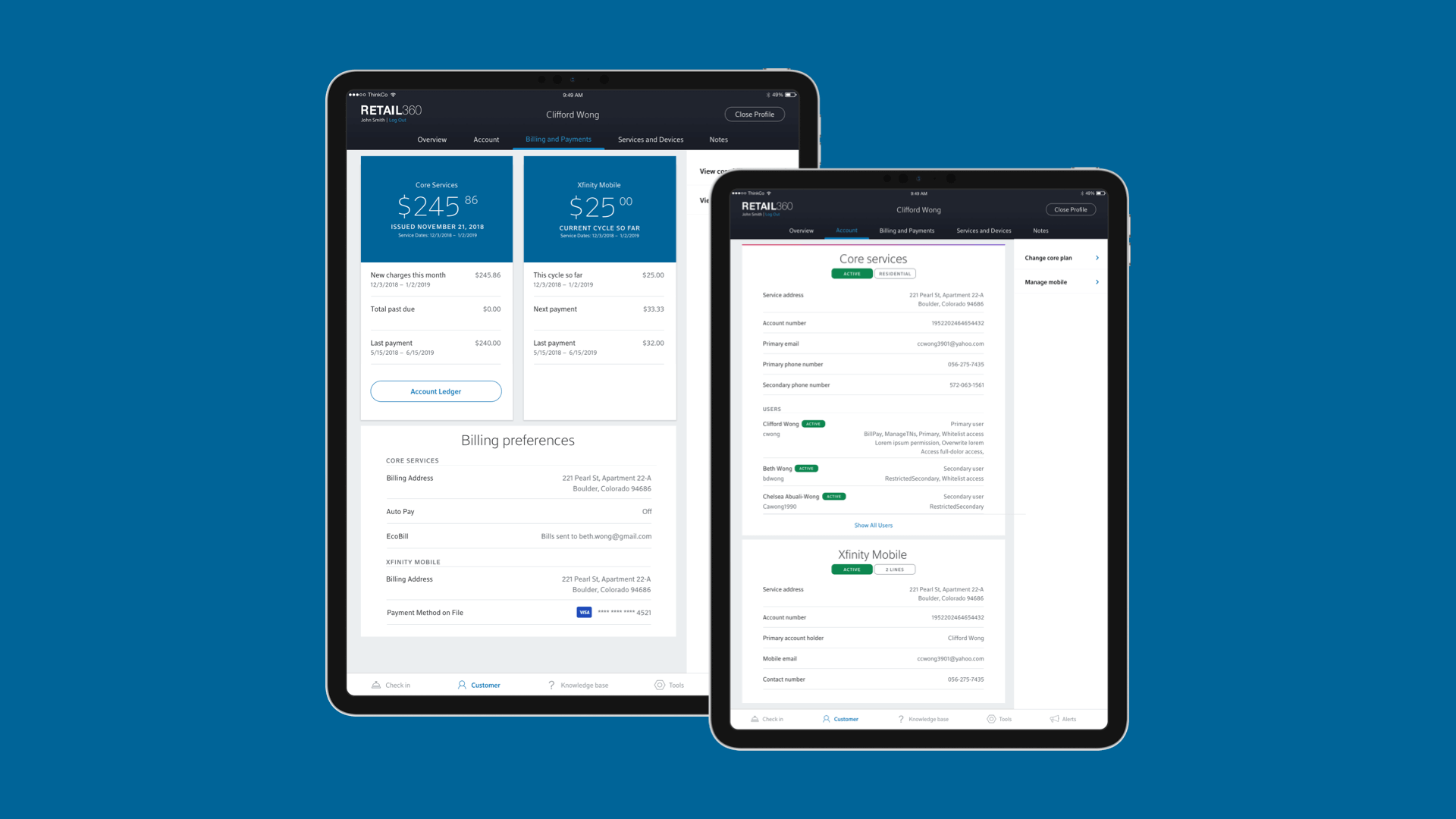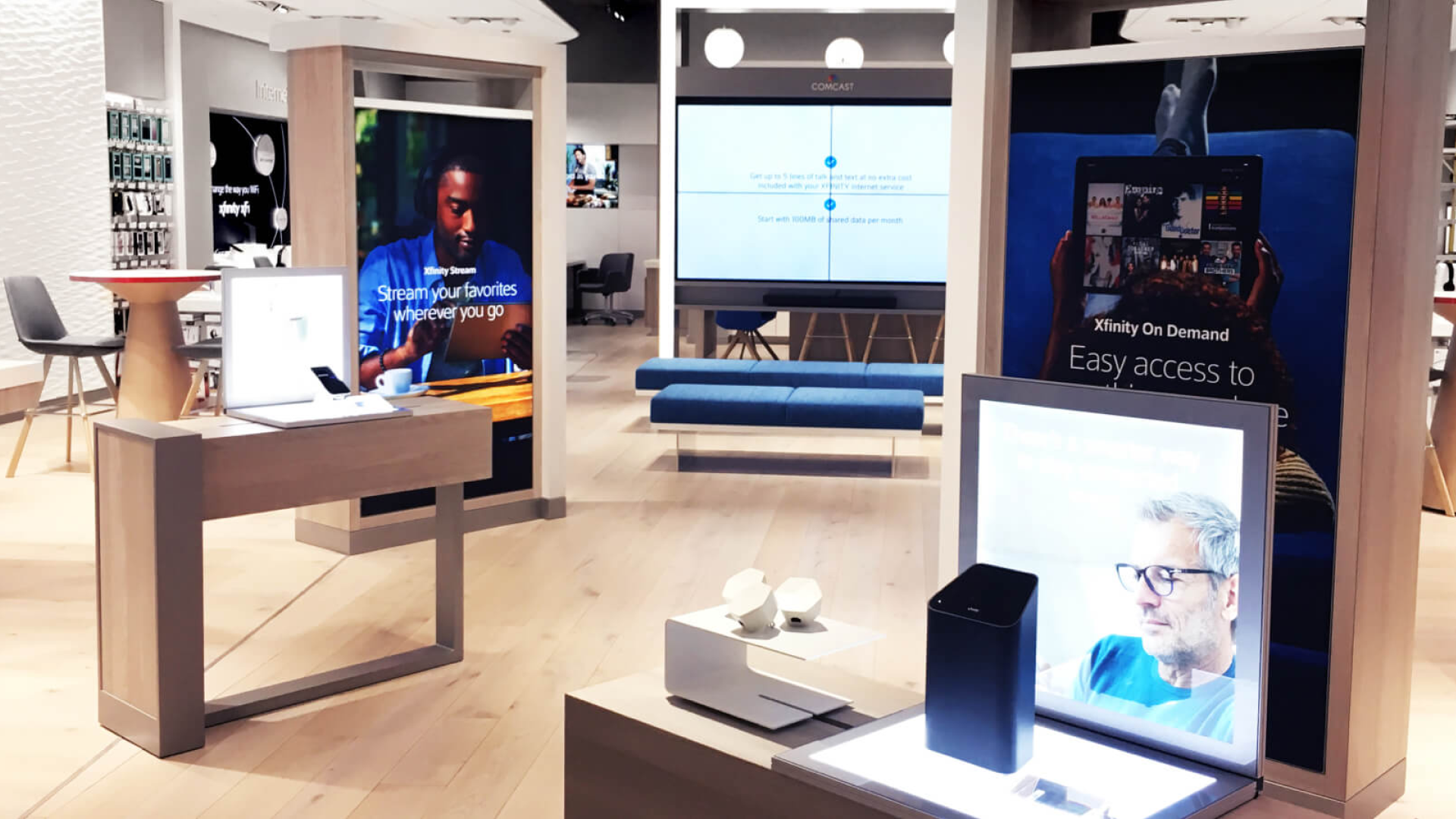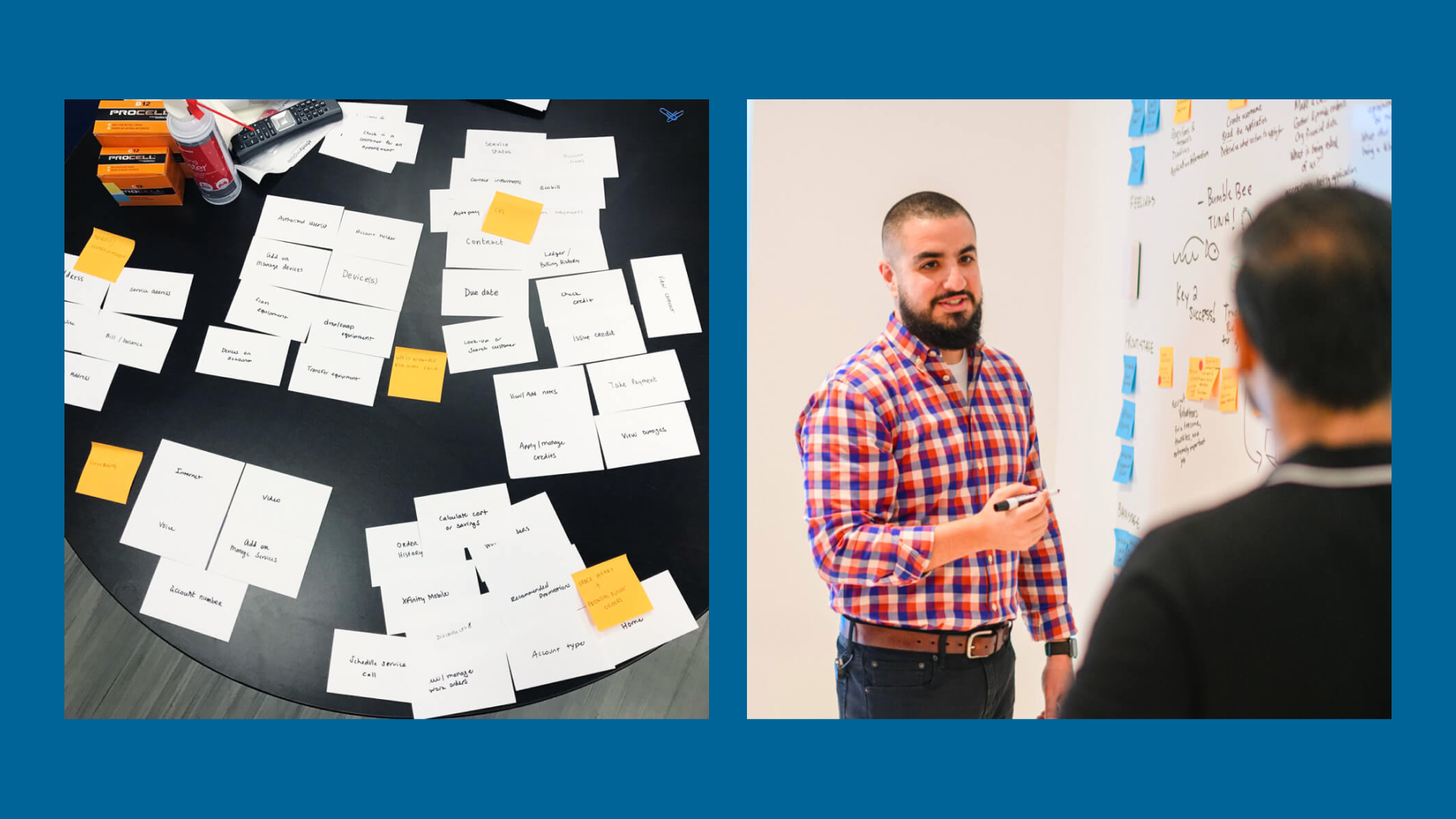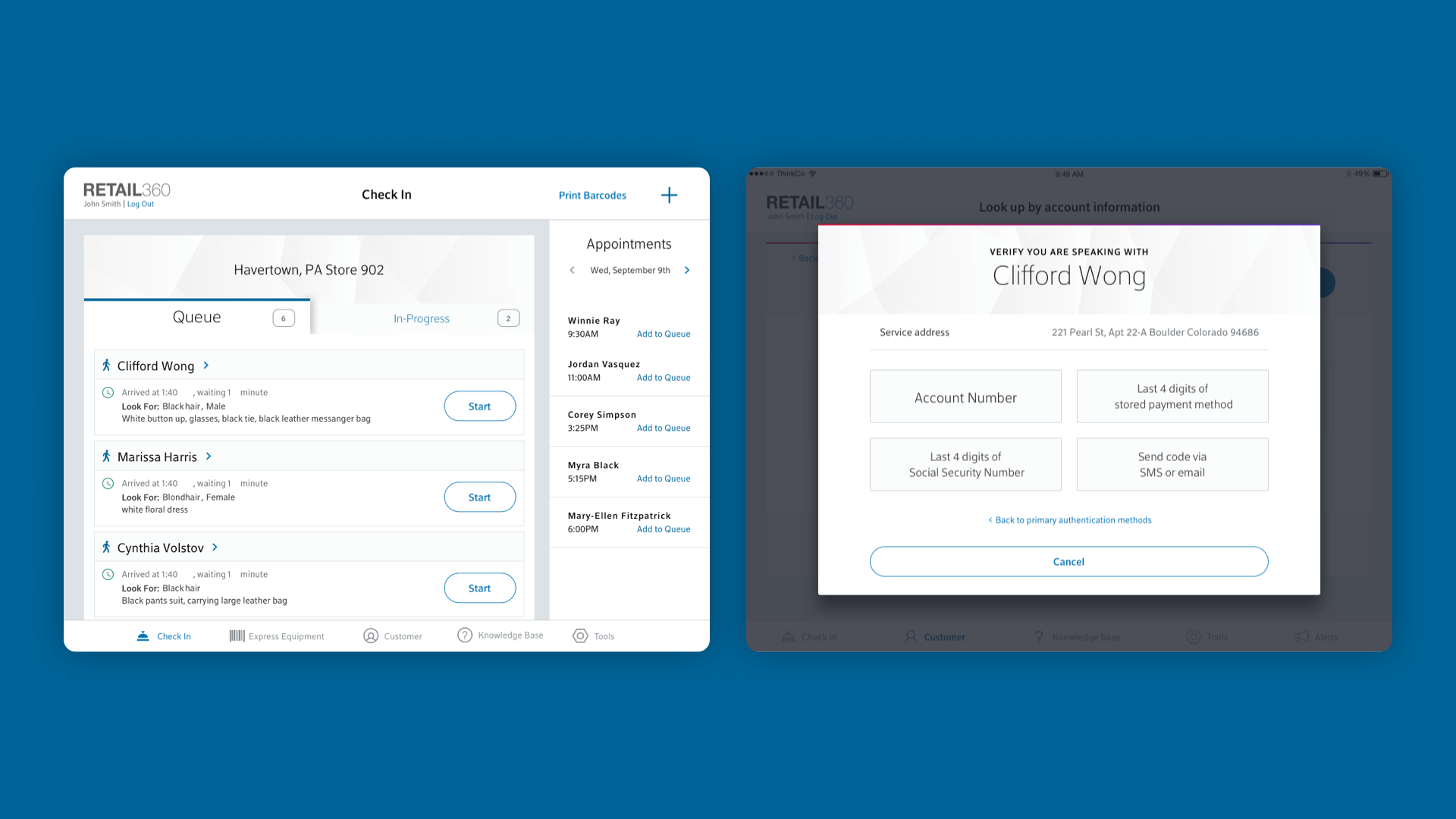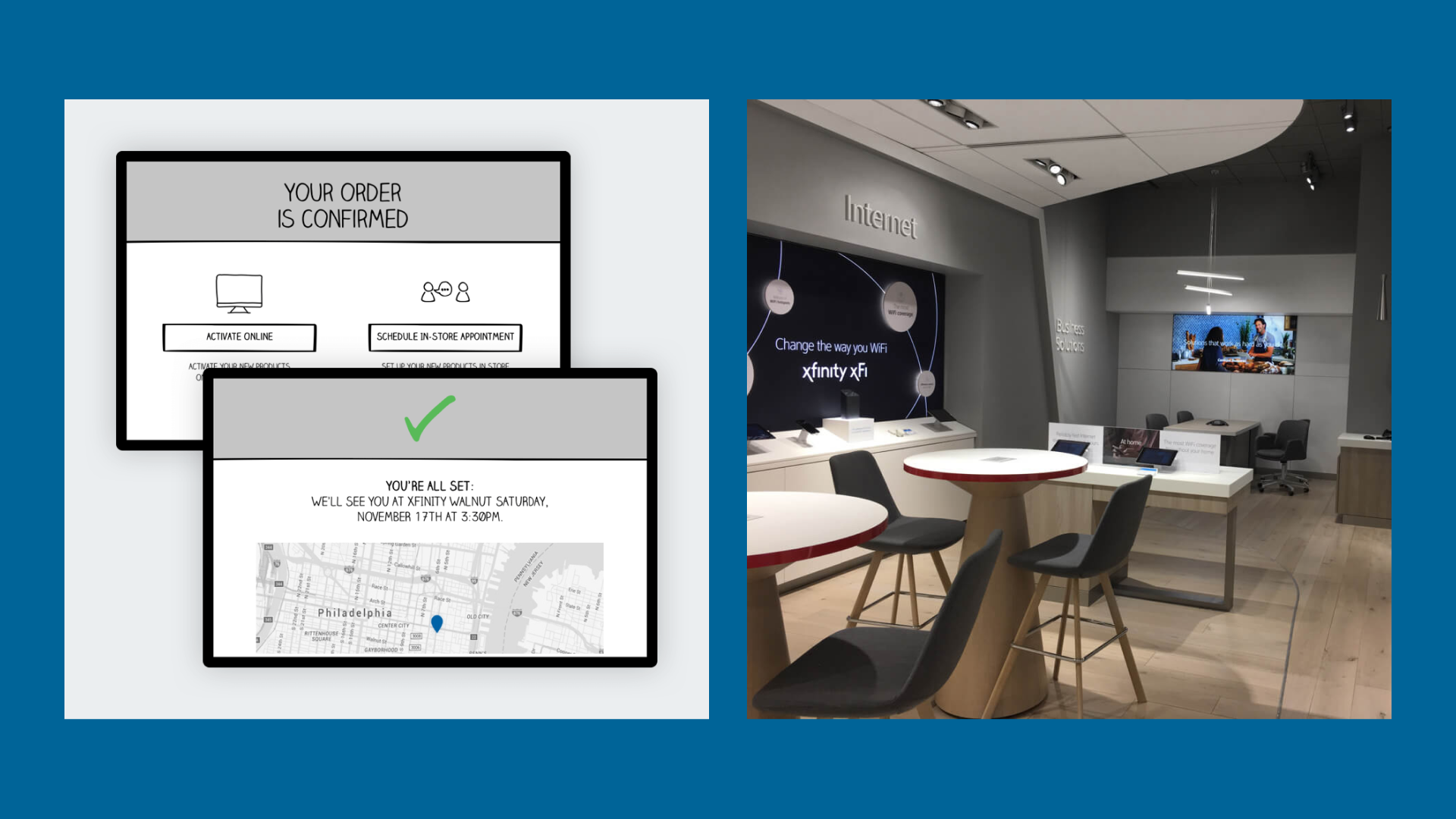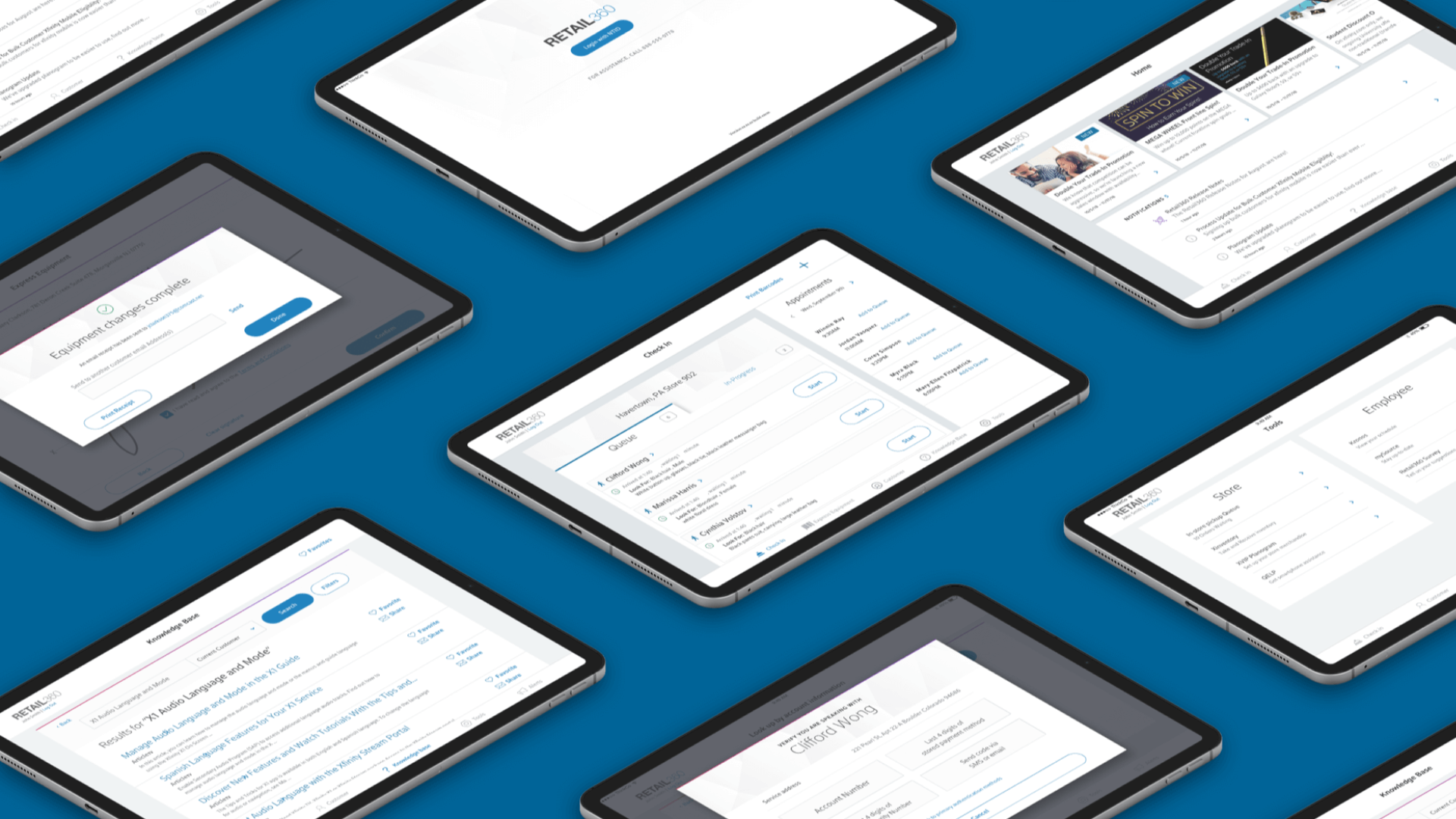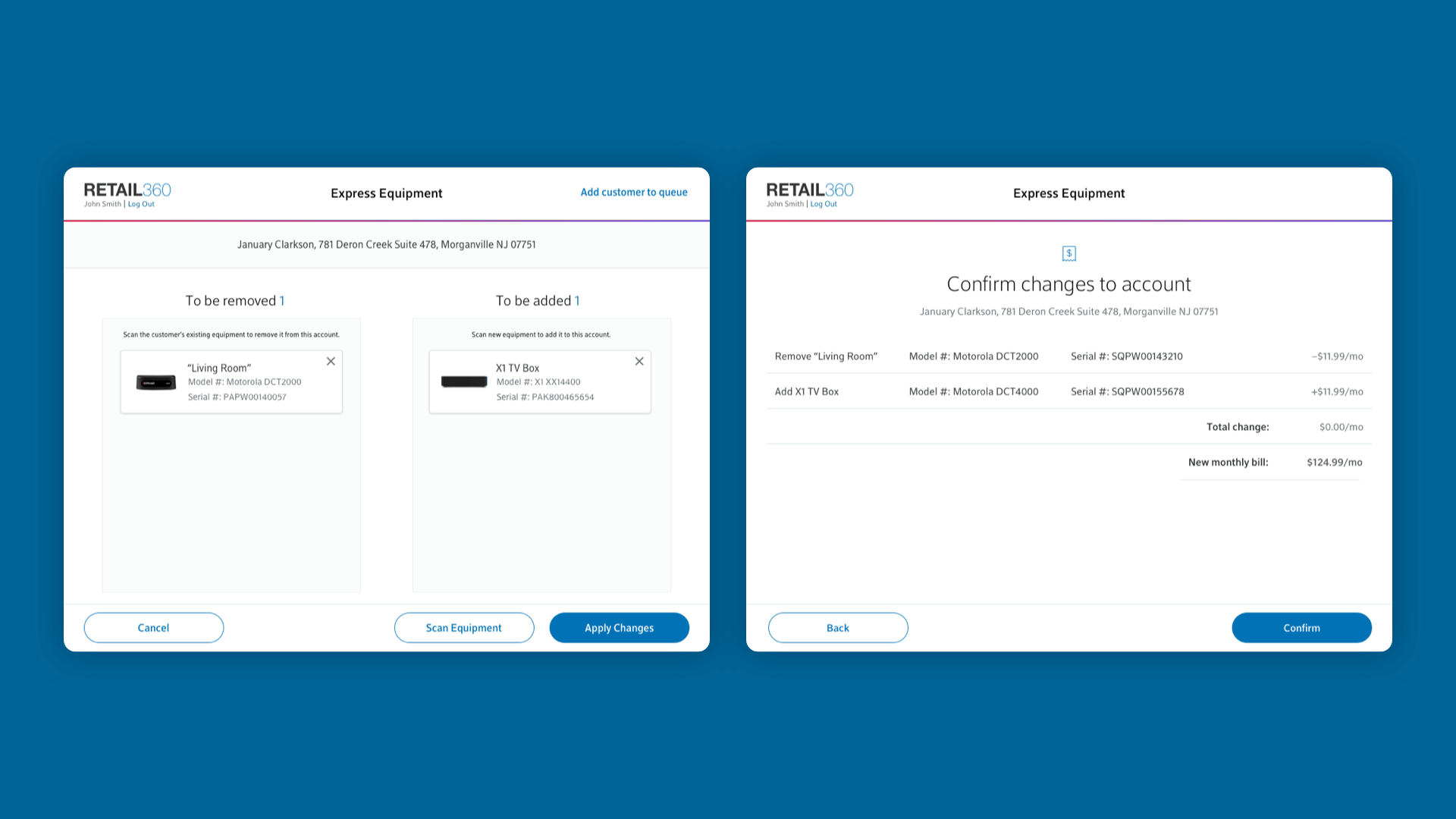 Send us a postcard, drop us a line
Interested in working with us?
We scope projects and build teams to meet your organization's unique design and development needs. Tell us about your project today to start the conversation.
Learn More