The Think Blog
Redesigning an enterprise application without disrupting your users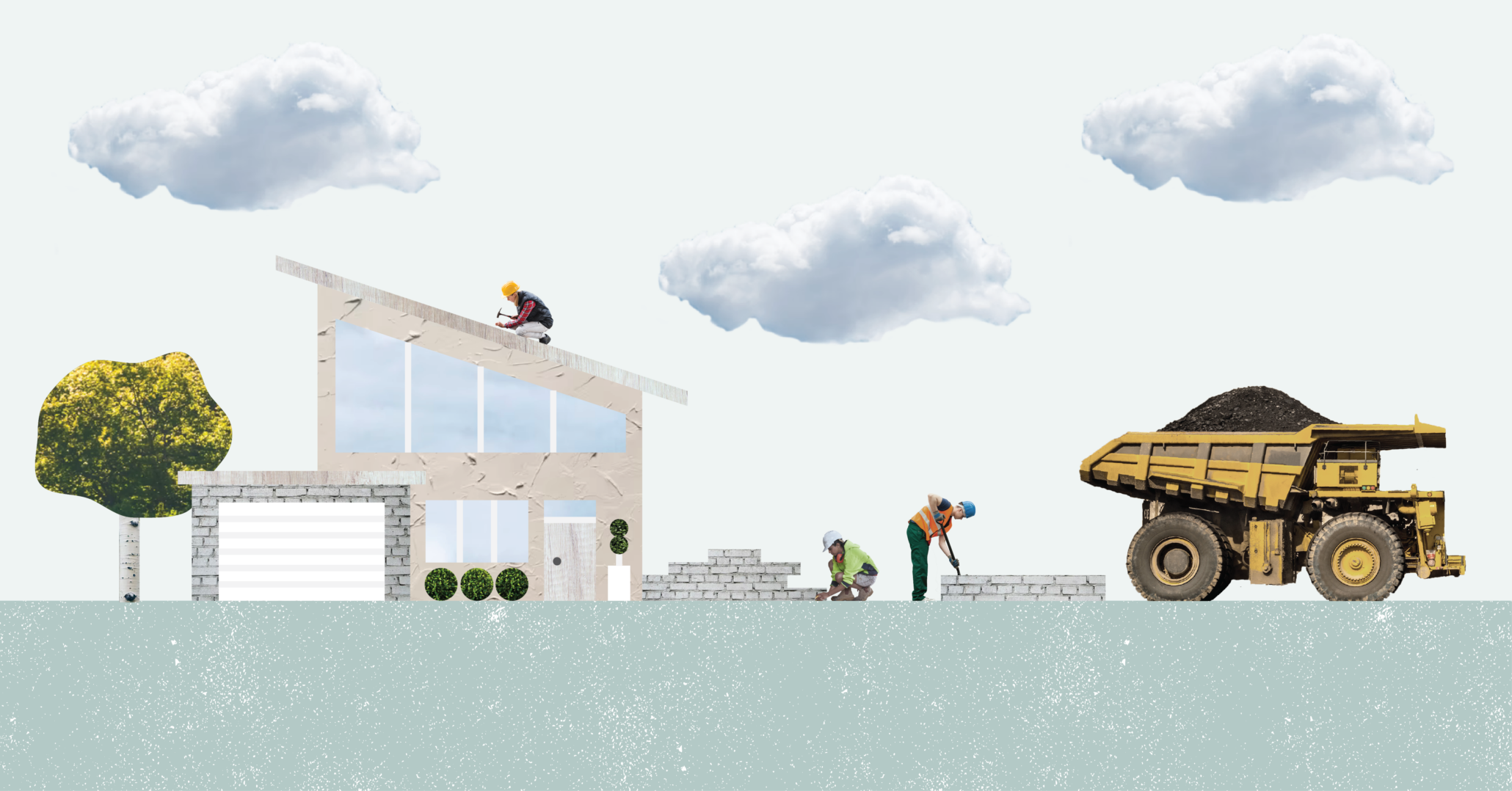 At Think Company, we often work with companies to redesign a digital product, such as an app, that's currently in use and essential to their businesses. In our experience, most organizations are in one of three positions when they start working on a new product.
Are you: 
Building a new product from scratch? 

Startups are usually here.

Renovating or sprucing up an existing product? 

Budgetary constraints may be keeping you from a total rebuild, or you have a good foundation but out-of-date surfaces.

Building a new product to replace an existing one?

You're ready for a complete rebuild but need to maintain your current product during the process.
We partner with teams in all of these positions but often find that organizations redesigning and modernizing an existing app face a unique set of challenges. It's great to have an existing product that works—and that users know and love. But making updates or improvements can feel a lot more complicated than starting from scratch. How do you preserve your current user experience and functionality while making updates—or while working through a full-blown redesign—and still maintain some sort of business continuity?
We're going to focus on companies that are redesigning an existing, enterprise product. In our experience, this process is like deciding whether to renovate a house or rebuild it from the ground up. Many of the same things that guide that process, make it a success, and keep you sane apply here, too.
When is it time for an enterprise product redesign? 
There are many reasons your organization might need to redesign its enterprise application. 
You're falling behind the

competition,

losing market share

It's getting harder to use your product

Customer satisfaction is eroding

Siloed systems are causing roadblocks in collaboration among your internal teams
No matter the reason, acknowledging the need and getting stakeholder buy-in for an application redesign is the first step towards an improved user experience—and meeting your business goals.
How to redesign and modernize an enterprise application
Construct what you need
To cut to the chase, it's almost always best to start with a fresh rebuild. Updating features and aesthetics on an existing app can seem like a great shortcut to an application redesign ("If it ain't broke…!"), but this is a common mistake. As a user experience company, we've seen businesses spend five years building on top of their existing product, patching holes and adding features, and never be able to smooth out the rough edges enough for it to feel organic and cohesive. 
Save yourself the hassle. Start with a new foundation.
Any successful project starts with good planning. If you're rebuilding a home and don't have blueprints, how do you build the foundation? Or know what supplies to buy?
Proper planning—considering how the app needs to function, the design and layout, and energy efficiency—is crucial to the project's success.
The plans you create should be rooted in user feedback. If your goal is to improve the digital product, you need a clear understanding of what is and isn't working to make improvements that make a positive difference. That said, you can't please everybody. Trying to do this usually results in "feature bloat." So identifying your goals and key users is crucial to helping to determine which pain points to target and how to move the product forward to support your business goals.
Keeping and polishing all the same features can be a missed opportunity. The goal of a renovation isn't just to copy the old into the new—it's an opportunity to assess your approach, take user feedback and input into account, and build what your users need.
Build from a strong foundation
Once you've identified your goals and key users and built a plan to support them, spend the time building a brand new, solid, modernized foundation for your new digital application. This is an opportunity to re-platform, reassess your CMS choice, your content strategy, and your data modeling. You should also take a moment to assess your enterprise application integration; remove any silos by ensuring your systems are speaking to each other. Build exactly what your users want and need, and what will best meet your business goals.
Ready to redesign your enterprise application?
We can help improve your enterprise product without disrupting your current users.
Break up the product into its key features, like your dashboard, search, or shopping cart. If this was a home, these features would be rooms like the kitchen, living room, dining room, or bedrooms.
As you build the new "kitchen," users can start using the new space—though they'll have to walk next door to do so for a while—and you can retire the old one. You can also leave the old "kitchen" running for a time so users can gradually try the new space as they wish and return to the familiar one if and when they need it.
In some cases, you might temporarily move functionality from the old house to the new house until the new one is ready. For instance, you might move the old fridge into the new kitchen until the new fridge is delivered. But this is best kept to a minimum, as it requires extra effort (moving the old fridge over, then moving it out when the new one gets there).
It's important to show users how to use the new "kitchen" and highlight all the new features the new space has that the old one didn't, and how this upgrade will save them time. 
This kitchen is more efficient—it has everything you need to create a gourmet meal in three easy steps!
Enjoy a lower utility bill thanks to your upgraded kitchen that now utilizes fewer power resources.
Check out those new marble countertops you've always wanted!
This way, you can incrementally release new functionality to users and show value to the business more quickly.
Find the right person for the job
In the same way that it's probably not a good idea to ask your home architect to choose your throw pillows, it's not great to task your solution architect with your UI redesign. A successful app redesign involves a few specialist roles, all working in tandem to produce a digital product that's equal parts beautiful and functional. If your team isn't equipped with this type of expertise, an experience design company is a great source of support.

A cross-functional team can work together to make your redesigned app feel seamless, helpful, and engaging.
One team—the "Run" team—should be charged with maintaining the existing product and keeping it usable. Ideally, they should avoid adding new features because that same feature will need to be replicated in the new product.
The other team—the "Build" team—is charged with building the new, redesigned application so they can focus on making it great without the baggage of the old product weighing them down. They should, however, be leveraging the "Run" team as subject matter experts (SMEs) as they seek to replicate or improve upon existing features so that all the expertise of the team that knows the current product can be leveraged and learned from. These open lines of communication are crucial to the new app's success.
Make sure you document the "Run" team's expertise when you make the shift to the new app. This team's historical knowledge and expert insights should be retained and repurposed for the new product.
Feel confident in your UI/UX app redesign with Think Company
Redesigning an existing, essential digital product can be a difficult task. But much like rebuilding a house, there are things to keep in mind that can make the process run much more smoothly—and produce a successful, redesigned enterprise app in the end. 
Are you looking to modernize an existing application? Let's chat. 
At Think Company, we'll take the time to assess what you need, build from a new, strong foundation, and work with a cross-functional team that helps to guide your users toward the new experience, creating a redesigned product that your users will love.
---
Drop us a line
Let's talk about your project
We scope projects and build teams to meet your organization's unique design and development needs.
Start a conversation