What we do
Digital Application & Product Design
Digital products and applications sit at the intersection of business goals, technical capabilities, and user experience. Whether building, adapting, or maintaining a product or mobile application, you need to balance these competing needs to make sure the final product flourishes. 
Improving your digital products or building them strategically from the get-go will not only enhance your organization's overall customer experience, you'll also improve operational efficiencies and increase market share in your industry. Our focus on evidence-based design ensures that digital tools are always built to address real challenges, pain points, and opportunities for growth.
Contact Us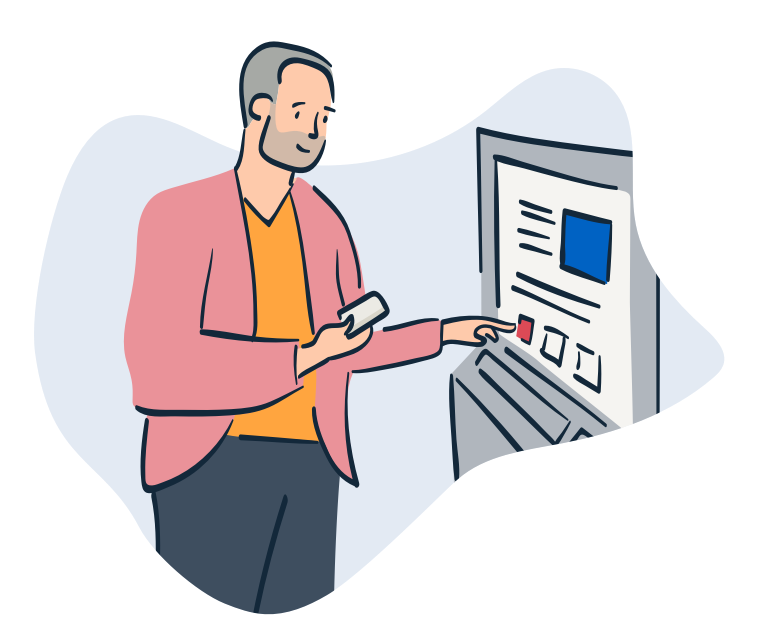 Digital Product & Responsive Application Design
Build a new digital product your target audience will use.
Your Goal
Work with a partner to help us turn our idea into a functional web application or digital product.
Our Approach: Digital Product Development & Conceptualization
We can get involved at every stage of new digital product development, including web and mobile applications. We partner with your team during conceptualization to turn an early idea into a clear roadmap. Concept refinement continues through prototyping and testing before moving into full-scale design and build for launch of your responsive application.
Your Goal
Establish momentum and bring a digital product to market, despite internal roadblocks.
Our Approach: Collaborative Digital Product Design
We pride ourselves on creating a collaborative relationship geared toward productivity. We're comfortable driving or assisting with design or development efforts based on your team's abilities. We can help to increase team velocity by introducing a well-constructed design system, reducing churn between design and development of your app, or setting up a more reliable Agile process that leads to predictable outcomes.
Your Goal
Pivot based on user feedback and build a digital product that addresses user needs.
Our Approach: Digital Design Research
Our evidence-based design process starts with research. No matter what stage your project is in, there's an opportunity to learn more and confirm that you're addressing key user needs. We can help refocus your design and app  development efforts around a set of core principles formulated to achieve the results you want.
Digital Product & Application Optimization
Revamp (or consolidate) a current product or mobile application to align with market needs.
Your Goal
Enhance the performance of your digital product, such as a web application or responsive mobile app.
Our Approach: Identify Digital Product Pain Points
We aim to figure out why something isn't working as anticipated. Our innovative lean research practices help to identify the root causes, allowing us to pursue targeted solutions. A thorough heuristic analysis may reveal a need for improved interaction design, or a lack of product-market fit may require a degree of organizational change. 
Your Goal
Consolidate several legacy systems into a single platform to provide customers and employees with a better experience.
Our Approach: Evidence-Based Research to Guide Product Growth
When migrating data, content, or functionality across systems, we start by identifying constraints, usually during a discovery phase. We can help formulate a comprehensive set of requirements that maps current functionality to new streamlined workflows vetted through user research. Natural outcomes from this work can include an updated content model, design system, or architecture.
Digital Maintenance
Create an efficient and scalable process to design, build, and maintain your digital product.
Your Goal
Increase our output each sprint while reducing the stress felt by our team.
Our Approach: Dedicated Design Teams
We'll help you run Agile sprints based on your particular needs. This structure ensures each member of your team knows their role and has a manageable workload. Our SCRUM-certified project managers, tech leads, and design leads break large initiatives into functional work streams so you can launch new features and updates  for your web or mobile application on schedule.