Our Work
Bringing simplicity and ease-of-use to B2B and enterprise apps
Nimble isn't just for startups anymore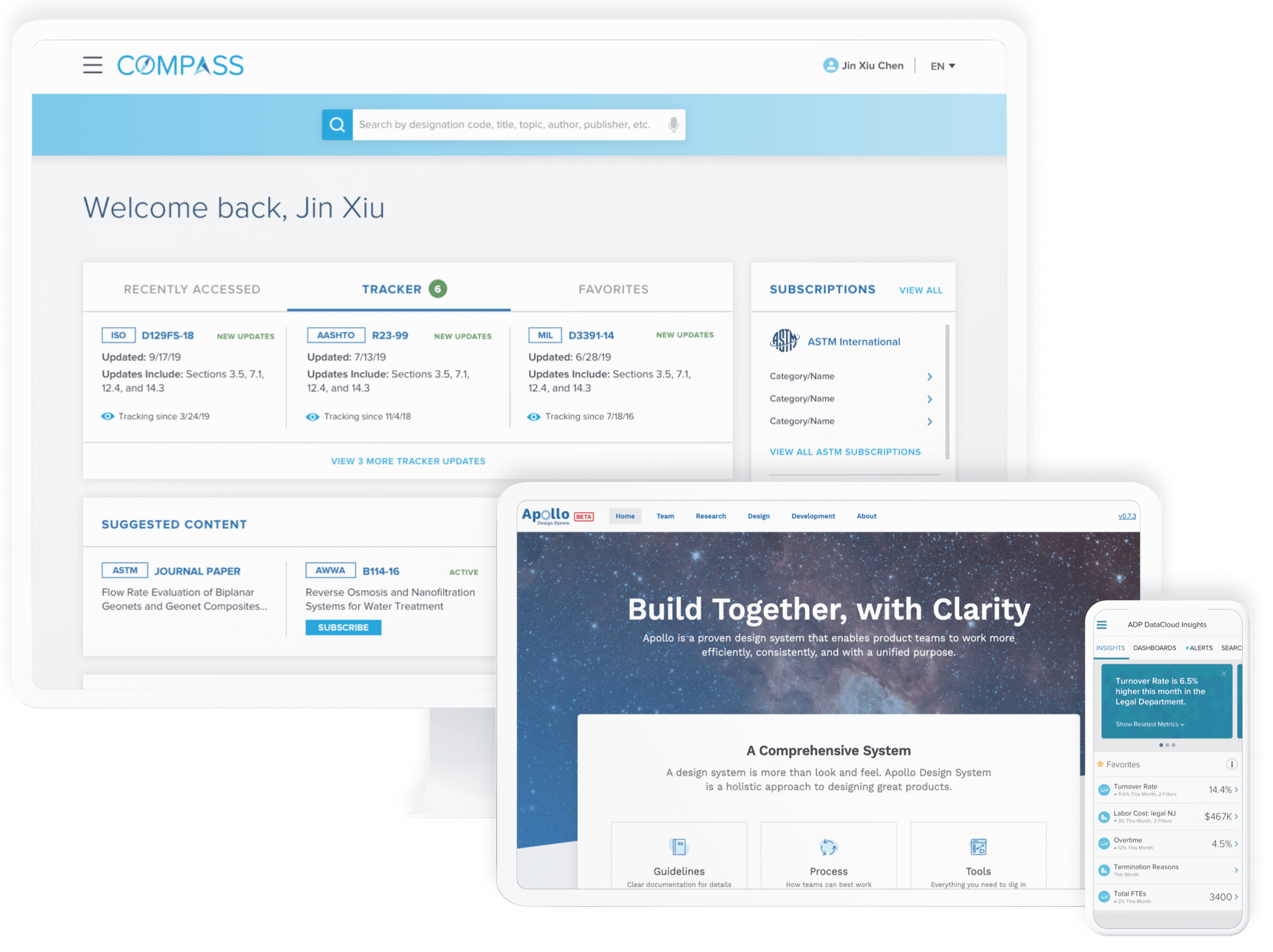 Overview
From easy-to-find media on streaming services to making real connections on social media, consumers are accustomed to delightful digital experiences in their daily lives. These intuitive platforms have set a high bar for all digital experiences, including the tools and platforms people use at work.
This presents a unique challenge for enterprise and  B2B companies, whose digital products and services need to account for complex requirements, increased security, and maintaining legacy features that their customers rely on.
Services
Compliance
Education and Training
Organization Needs
Developing a clear product roadmap
Streamlining product development and design operations
Creating a platform that supports rapid growth
Increasing customer satisfaction and loyalty
The Challenge
Digitally savvy companies are becoming increasingly aware that complex enterprise features cannot get in the way of meeting their customers' expectations for simplicity and delight.
Companies need to reimagine their core digital services while dealing with:
Years of feature creep and customizations brought on by ad-hoc customer requests

Performance issues based on accrued technical debt

Resolving aesthetic and usability inconsistencies across their product suite
Many of these companies also utilize a process built around "big releases," which can be inflexible and restricting and cause the team—and product or tool—to stagnate.
All of these challenges are amplified by the need to compete with other businesses in the space that focus on providing more straightforward, less feature-rich experiences to small-and-medium business customers.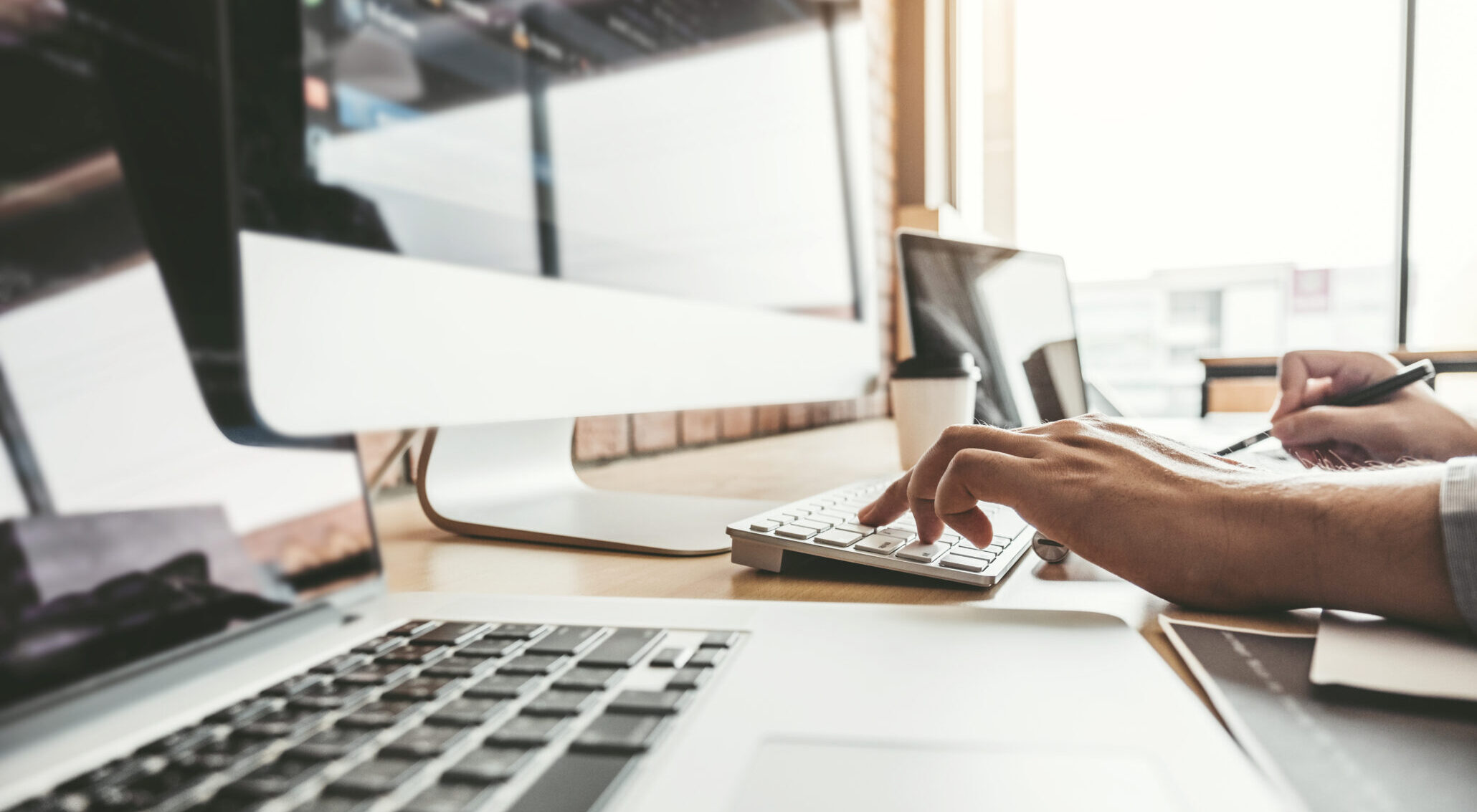 The Solution
Enterprise-scale applications can no longer rely on complex features alone to provide value. Customers and their employees expect intuitive and enjoyable experiences that help them work efficiently and effectively. 
We work with large organizations to simplify their tools while preserving the advanced feature sets that make them industry leaders.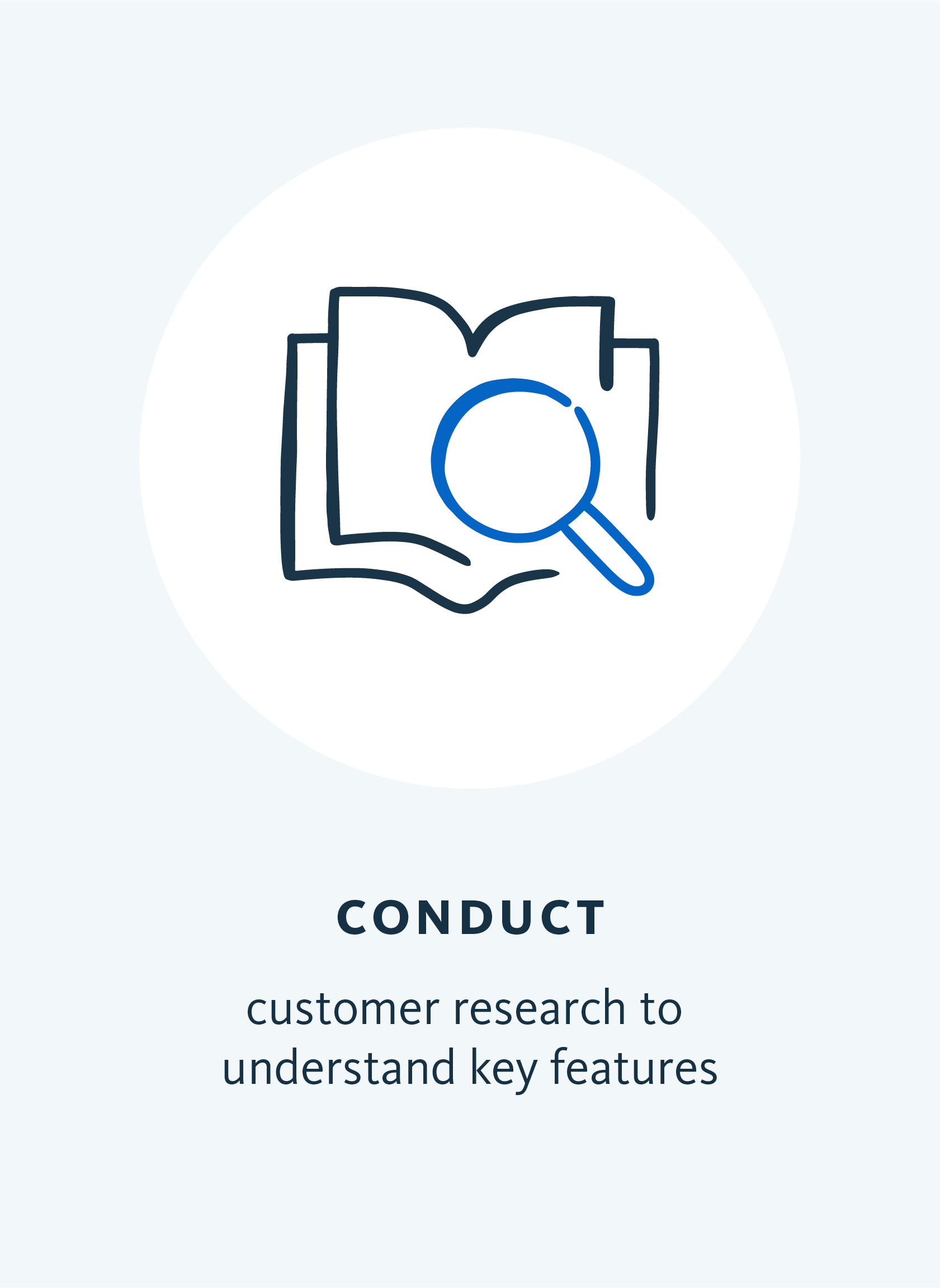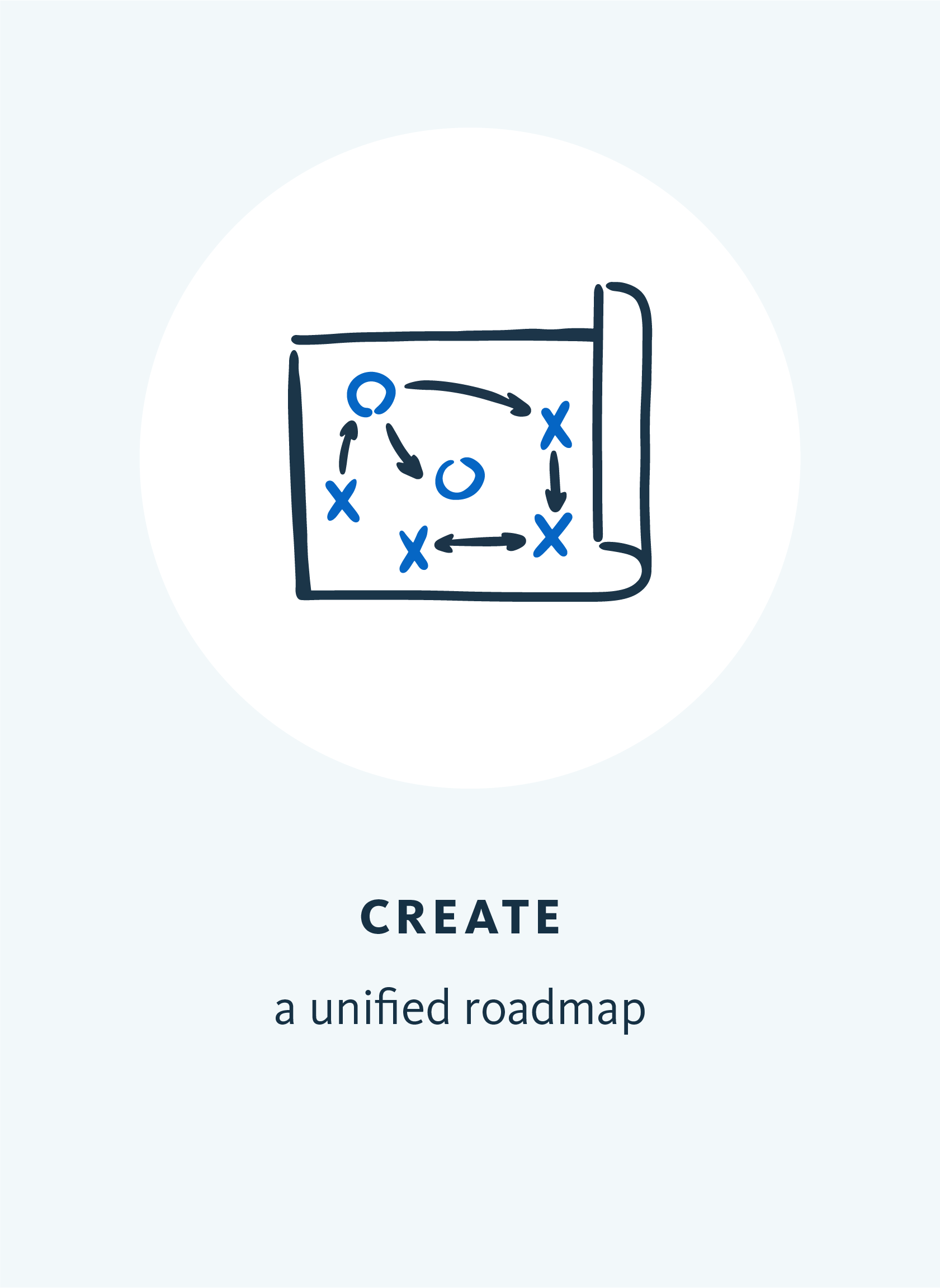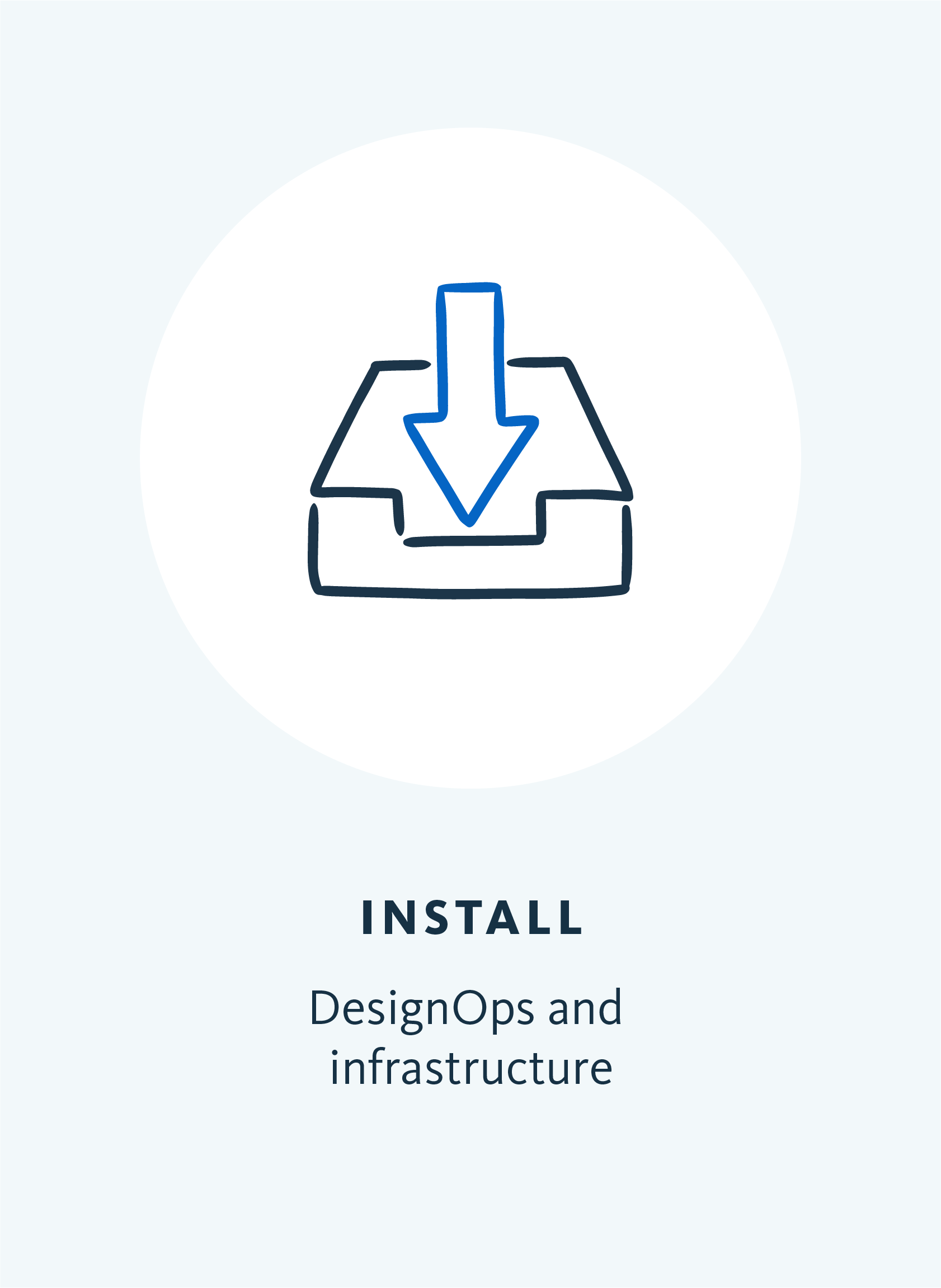 We do this to understand four things:
1. What are essential features that all your customers value?
2. Which features are the advanced features your enterprise users rely on?
3. Are there any features that have been added that need to go?
4. What features are missing?
When we have the answers to these questions, we have the information we need to build a successful path forward.
Want a free evaluation of your digital platform or tools? Chat with our team of experts!
Research
Our team always starts by conducting customer research to understand how applications are used day-to-day. We can understand what features and workflows are used regularly, which ones are less frequent but essential, and which ones are redundant.
Feature creep is real, but the addition or continual maintenance of existing features can often be subjective. Our research brings objective data so you can refine that feature list and define your MVP when upgrading tech infrastructure or redesigning your customer experience.
We also segment customer usage patterns so we can better serve them. Using progressive disclosure, we can provide an easy-to-use solution to most clients while ensuring that advanced users who represent tentpole customers can access the features they need.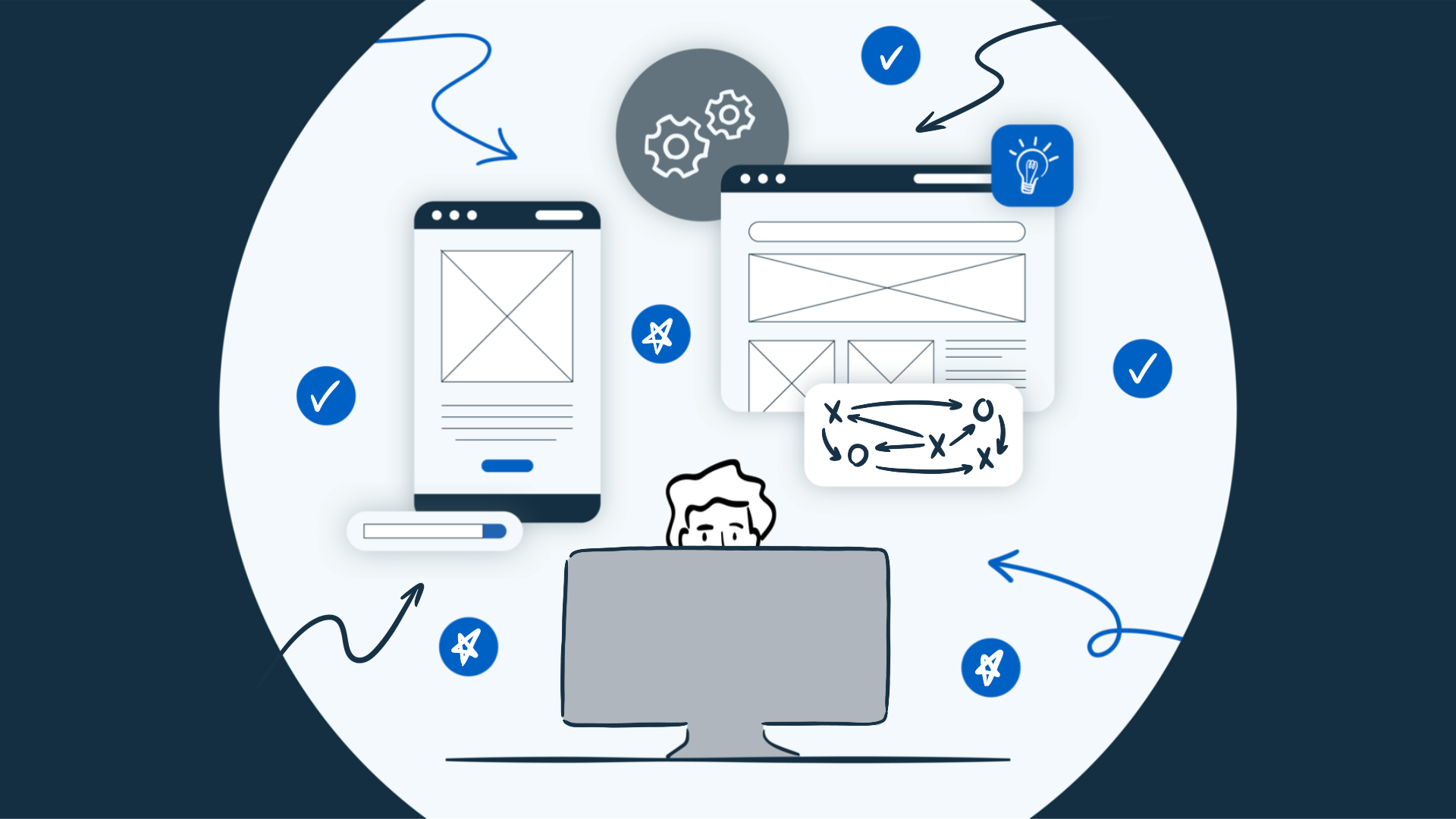 Product Roadmap and Agile Process
Our research and data will continue to fill and prioritize your backlog and ensure that your short and long-term product roadmap is informed by business strategy and customer feedback. It's also vital that we have all the right roles and processes to support our plan. Our leads will work directly with your product owners to assess sprint cadence and capacity as well as key milestones for launching prioritized feature releases.
We help your team move from a "big bang" release mentality to an agile workflow that consistently delivers value, increasing customer satisfaction and loyalty.
DesignOps
Our design work ensures that design-to-technology handoffs are no longer frustrating or inconsistent. The days of exhaustive documentation are over. Instead, we use a combination of prototypes and front-end component libraries to quickly communicate specifications so the development team can focus on building the back-end infrastructure. 
Our design systems are divided into three parts: 
UI Library, which houses the unique components that make up the products across your suite
The Storefront, a source of truth for how to implement components and patterns into your apps 
Governance Model, a framework for continuing the evolution of your design system over time
This overall DesignOps framework ensures that your applications are consistent in look and feel—and how they work. Customers familiar with a core application will be able to seamlessly use and adopt products across your ecosystem, making sure you're their preferred vendor as their needs evolve and expand.
Tools as delightful as they are useful
Complex features aren't enough to impress users anymore. Customers and the employees that support them need intuitive and enjoyable experiences that help them work efficiently and effectively. 
Think Company's work with enterprise organizations simplifies complex tools and brings delight to customers.
Send us a postcard, drop us a line
Interested in working with us?
We scope projects and build teams to meet your organization's unique design and development needs. Tell us about your project today to start the conversation.
Learn More