Build Better Products Faster
Three ways to integrate design into your agile process
Build it right and velocity will follow.
BUILD THE RIGHT THING
Customer Research
User Research provides the evidence to make informed decisions and uncovers unmet customer needs. Insights extracted from research focus our efforts on the most crucial issues impacting our clients and your business.
LEARN MORE
BUILD THE THING RIGHT
Product Design
Design is more than look and feel. It is also the thinking and planning that goes into making products more efficient, consistent, and easier to use. Our design methods, guidelines, and tools help us to create products that help your customers or employees get their jobs done.
LEARN MORE
BUILD THE RIGHT WAY
Design Systems
Design Systems align product teams and foster cohesiveness through a set of styles, components, patterns, guidelines, best practices, and processes. This enables teams to ship products based on high-quality standards and accessibility that enhances customer experience.
LEARN MORE
We have more in our playbook
We offer a full suite of design and technology services and strategic expertise to help you tackle the complex challenges facing your organization today.
VIEW ALL SERVICES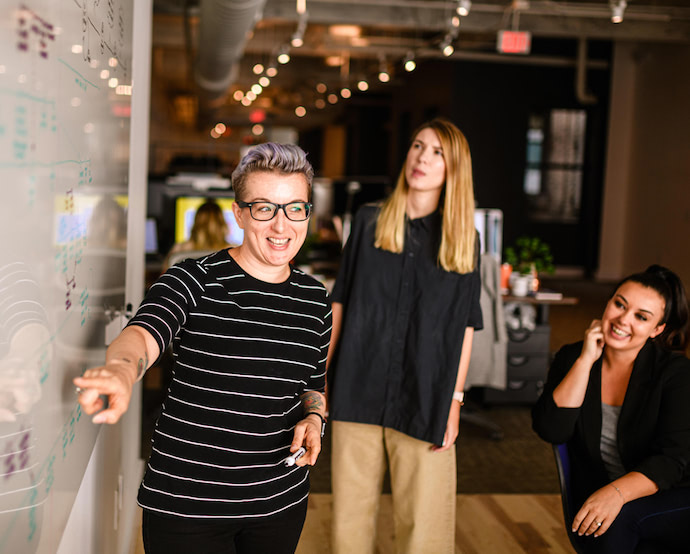 Our Agile Partners
We've worked with product teams inside organizations at all stages of agile maturity. Here are a few: