Insights Report
An assessment of HCP portals today
Explore the data on how today's top U.S. biopharmaceutical companies share medical information online with HCPs—and what we can learn from the sites that are leading the way.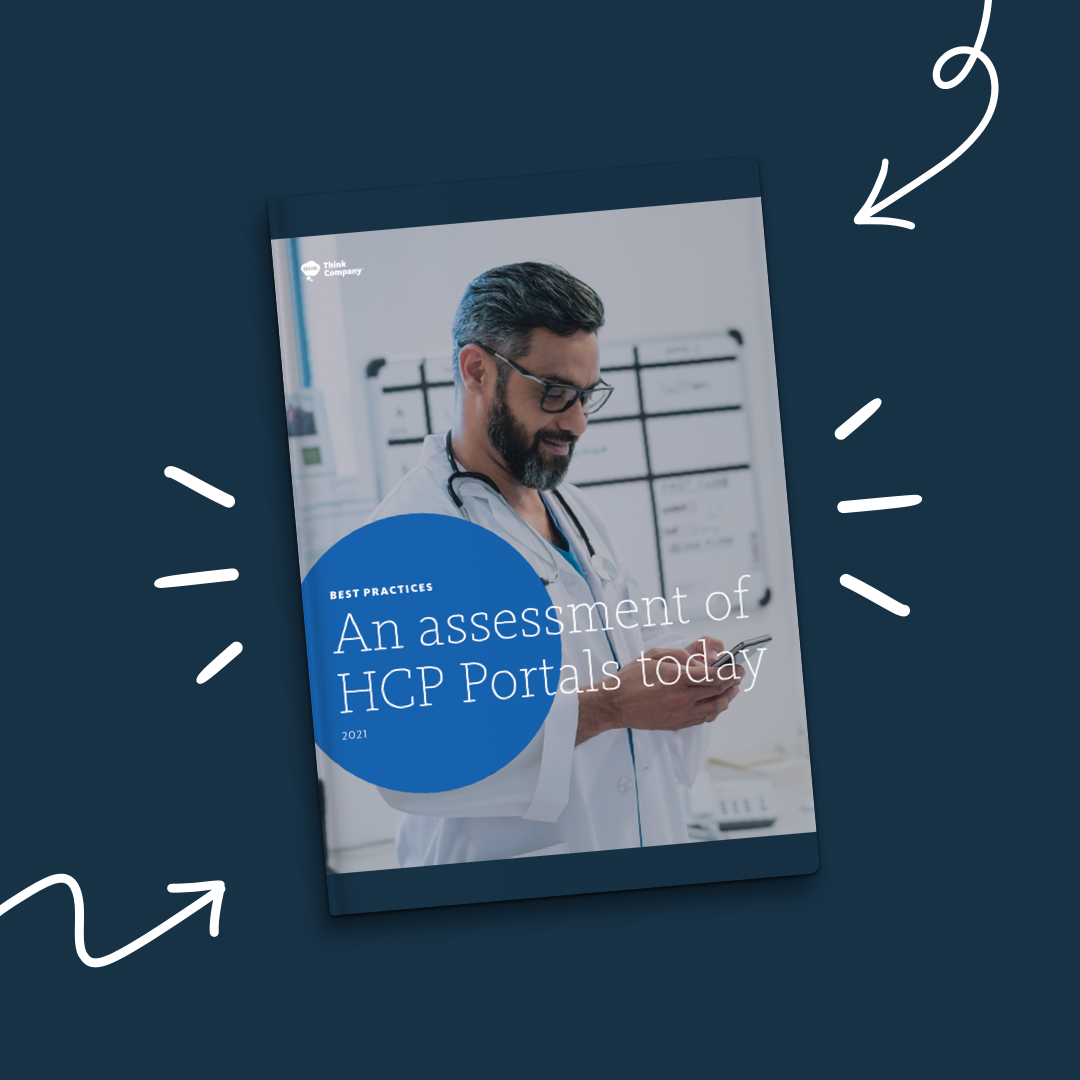 8/12/2021
We've published a new insights report that highlights how pharma companies share medical information with HCPs, how each portal or site meets audience needs, and the resulting best practices based on our data. Subscribe to read through the findings in Best Practices: An Assessment of HCP Portals Today.
Update: Access the 2022 version of this report
A group of experienced researchers and designers on our team kicked off this effort by assessing 39 publicly-available medical information portals and sites from the top 20 U.S. pharmaceutical companies in 2020. They evaluated each site's content, functionality, and overall UX performance—all resulting in a final score for each site. The report includes the data as well as best practices and opportunity areas based on the results.
While digital tools for customer experience continue to evolve and there's no final goal post established for these sites, leaders in pharmaceutical marketing, IT, medical affairs, and regulatory review (among other functions) can learn a lot from those who are providing the most robust experiences for the people who rely on their content.
Want to see more?
Explore more resources for pharma leaders
Send us a postcard, drop us a line
Interested in working with us?
We scope projects and build teams to meet your organization's unique design and development needs. Tell us about your project today to start the conversation.
Learn More