DIGITAL PORTAL DESIGN
Deliver better experiences for health care providers
Help your organization become the go-to data resource with scalable, compliant, best-in-class medical information portals.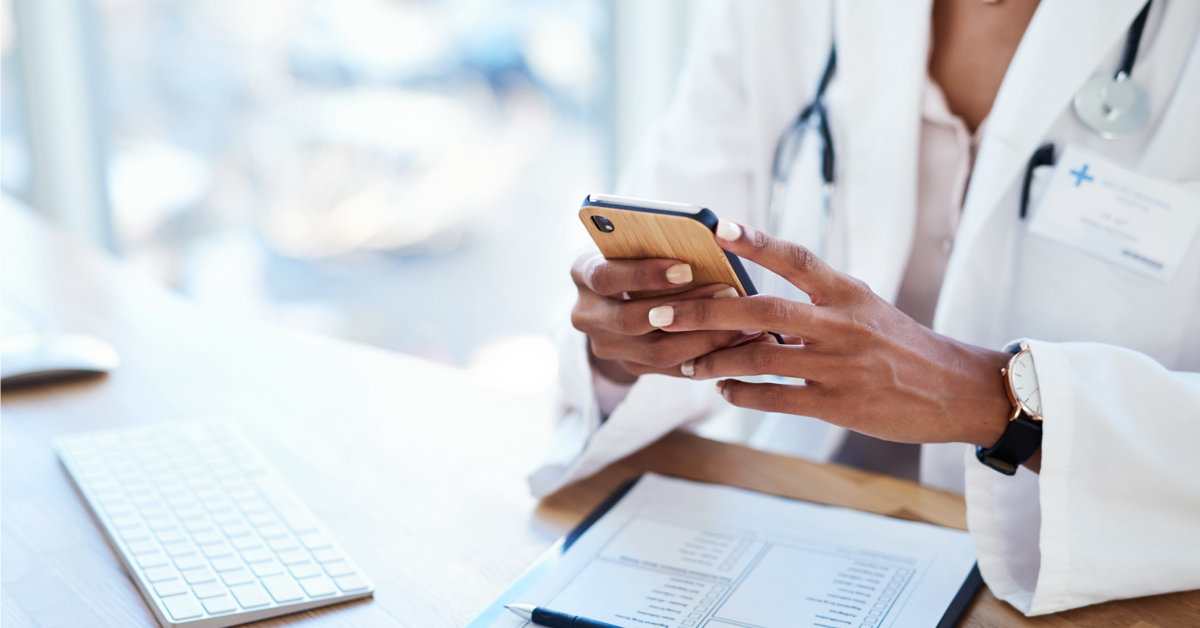 Health care providers expect a straightforward, just-in-time digital experience. Otherwise, their jobs are harder.
HCPs experience world-class digital tools in their day-to-day lives, and they've come to expect this ease-of-use in their work with patients. As a biopharmaceutical company, you're uniquely positioned to provide HCPs with valuable information about your products—all in a centralized digital portal that's findable through search and accessible on mobile devices. You've done the research to bring products to market; make this data readily available to those who need it without forcing them to a third-party site.
Start a conversation
Investing in a well-designed portal will make your organization more efficient.
While meeting the needs of HCPs comes first, your organization will become more nimble and productive if you take a systemic approach to managing your digital portals. Having a front door for HCPs gives you a scalable way to respond to requests in a compliant manner while reducing the burden of responding individually to common requests. A portal approach also allows you to customize the experience for different roles—from physician to nurse practitioner to pharmacist—and user-focused design can provide insight into product needs, marketing effectiveness, and emerging audiences like healthcare office staff.
Get informed guidance from real experts.
If building or improving a medical information portal is on your roadmap, get the conversation started now with the help of experienced designers and strategists who have done this work and know how to make it successful.
Make your regulatory review process easier and faster with content strategy.
A good medical information portal requires a structured content model and governance process—what we call content strategy. A standardized content model will help you streamline the medical and legal review process, allowing your organization to publish content significantly faster while still meeting your internal standards. A portal assures content is consistent and promotes better alignment, allowing your employees to focus on bigger priorities.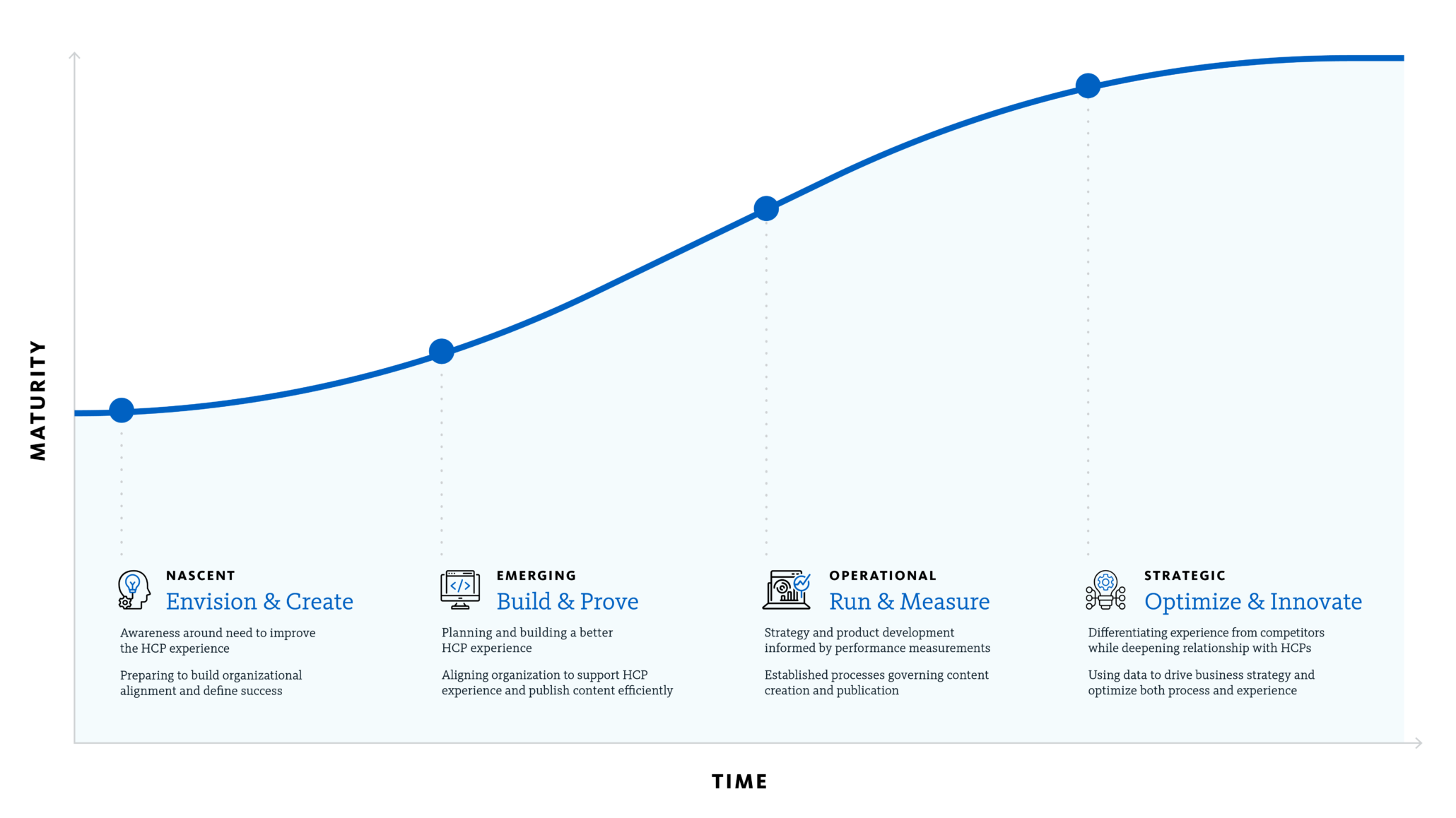 Maturity framework
How mature is your company's digital strategy?
As you invest in your digital tools over time, your organizational maturity will improve—helping you to stand out to HCPs looking for the information you provide and setting you apart from competitors and third-party sites.
At Nascent and Emerging, you may be aware of the need to improve your HCP experience, or are planning to align your organization to publish content more efficiently. At Operational and Strategic, you're implementing a digital strategy informed by data, an interdisciplinary process to govern content publication, and a way to differentiate your organization and be considered best-in-class by HCPs.
The Think Way
Lean on Think Company's medical portal design experience
Creating better experiences for HCPs requires a unique blend of innovation, business savvy, and understanding of the medical and legal approval processes. Think Company has extensive experience working with pharmaceutical companies and other regulated industries on the design or redesign of portals and sites supporting the needs of HCPs. We're also experts at building a compliant design system, content strategy, and CMS implementation that properly supports this effort and reduces the variables that medical and legal teams must scrutinize. We'll help you throughout this process to set and measure analytic goals, ensuring your investment produces the right results and insights.
WANT TO SEE MORE?
Check out some more work
Drop us a line
Let's talk about your project
We scope projects and build teams to meet your organization's unique design and development needs.
Start a conversation