PARTNERSHIP ANNOUNCEMENT
Think Company is an Airtable Services Partner
Launched in spring of 2023, the program connects customers with partners who have deep experience solving complex business challenges—assuring the most forward-thinking leaders, teams, and organizations that we can work together successfully.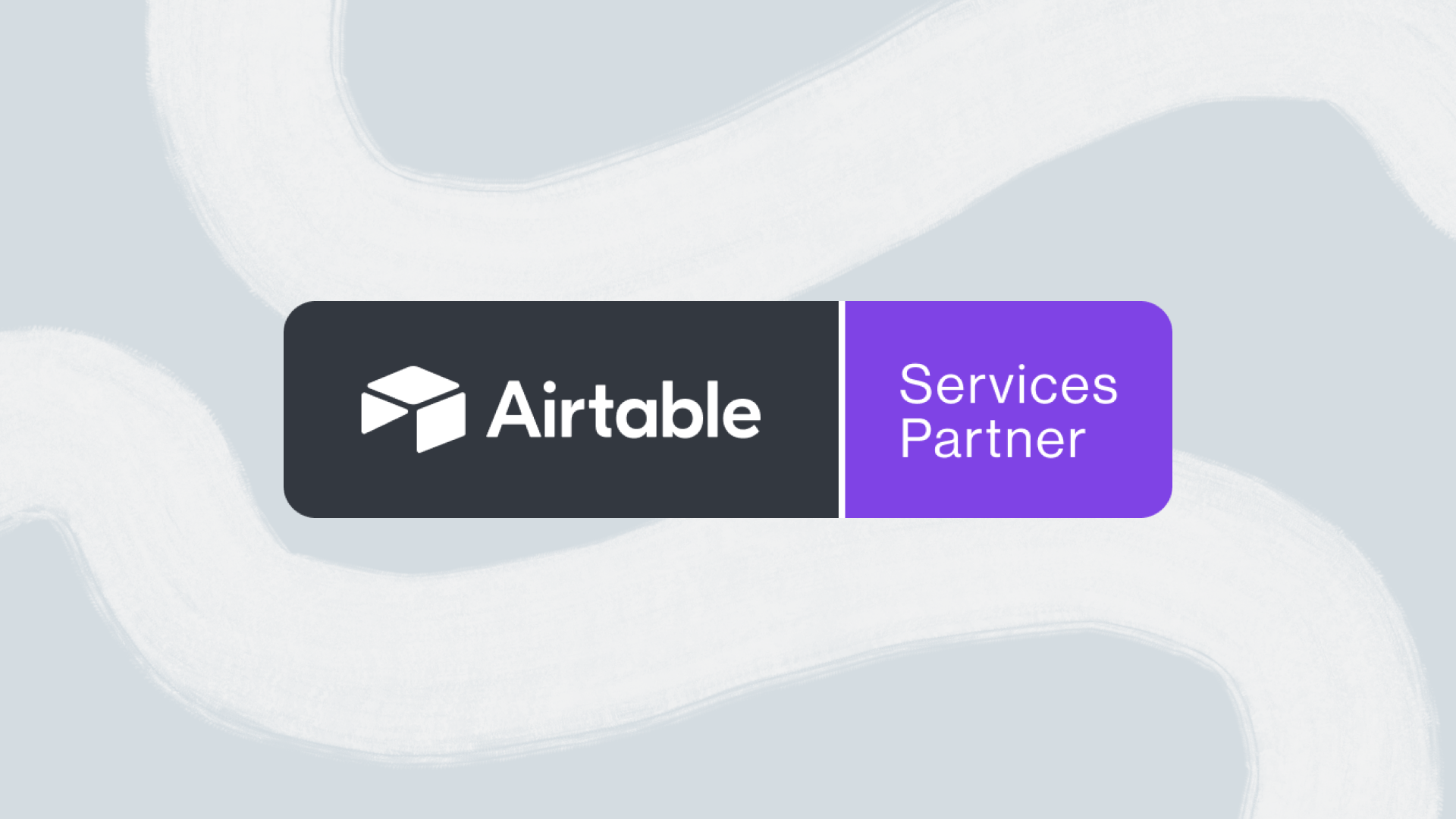 5/11/23
Airtable officially announced its brand new Airtable's Services Partner Program this month, and Think Company is honored to be on the inaugural list of services partners. We look forward to working more closely with Airtable to provide the most knowledgeable, cutting edge UX and technology support to organizations looking to implement custom Airtable solutions.
Think Company has always been a huge advocate of Airtable as a powerful tool that can help solve UX challenges for enterprise companies with complex needs. Our team has used Airtable internally in a number of ways, but over time it's been a crucial part of successful client initiatives like large-scale content audits, standing up a headless CMS, and implementing content operations for a new portal launch—among many others.
While our relationship with Airtable developed out of exploring its best applications in our work, we look forward to helping leaders find even better ways to leverage Airtable and bring additional knowledge to their efforts in the future. When customers need hands-on support from partners proactively pursuing Airtable's most modern capabilities in design and technology leadership, we'll be ready to help them meet those ambitious goals.
Learn more about the details of Airtable's program—including how it will improve customer experience and collaboration across job functions and industries—at Airtable.com/partners.
Send us a postcard, drop us a line
Interested in working with us?
We scope projects and build teams to meet your organization's unique design and development needs. Tell us about your project today to start the conversation.
Learn More