We're still in growth mode here at Think Brownstone, which means more exciting opportunities to rid the world of poor user experiences. It also means that we need more talented professionals to join our team. In addition to current openings for Full-Stack UI Developers, we also need an experienced User Experience Designer with killer Visual Design chops who is as committed as we are to aesthetic beauty, creative vision, and pragmatic execution.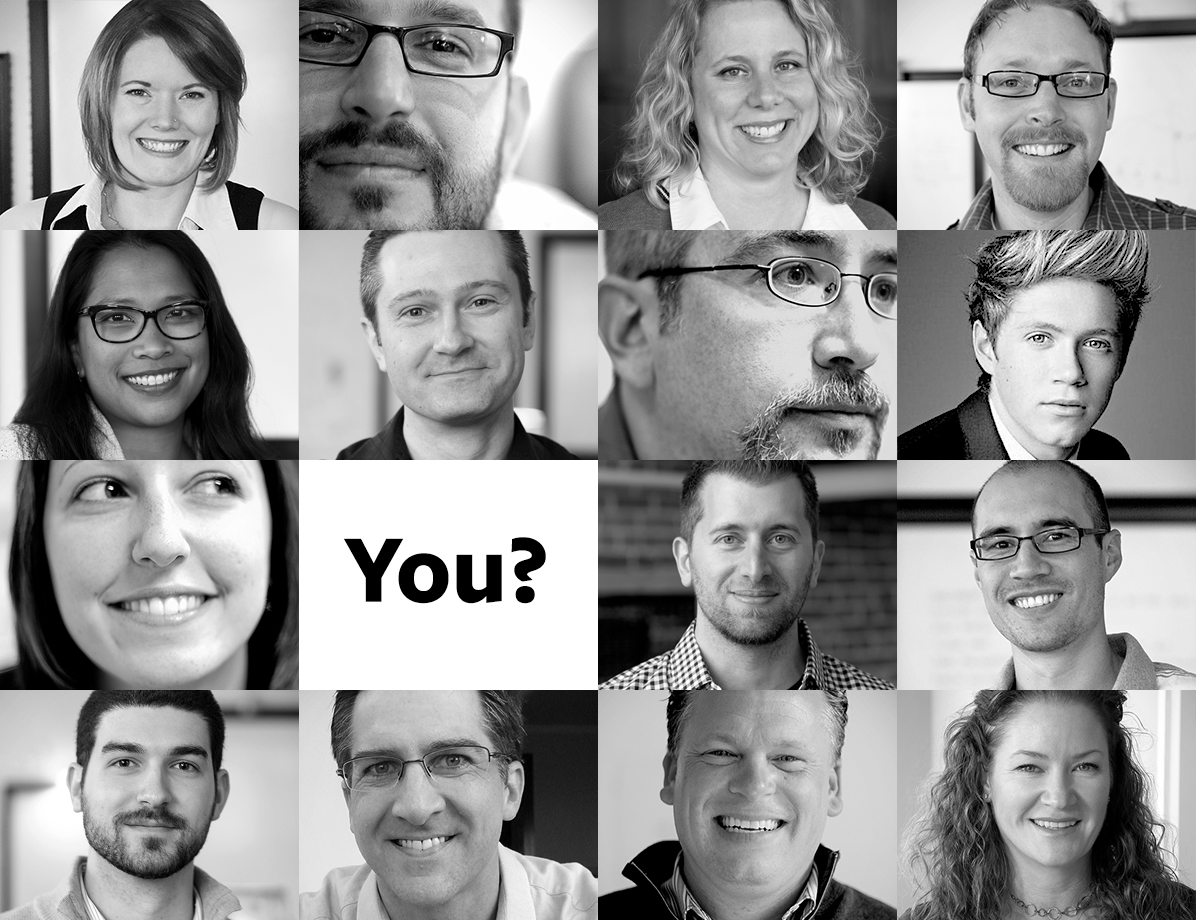 Here are the juicy details:
Responsibilities:
Create beautiful user interface and visual designs for web, mobile, and touchscreen applications
Come up with solutions to clients' problems via design and usability recommendations
Work collaboratively as part of a creative team that includes both clients and internal colleagues
Build and maintain positive relationships with clients
Facilitate creative brainstorming sessions with clients and internal project teams
Stay up-to-date on the current and best UI and visual design practices and trends; stay up-to-date on current web technologies and innovations
Requirements:
Bachelors degree or equivalent
Minimum of 5 years of proven experience creating beautiful user interfaces from scratch
Extreme attention to detail with focus on efficiency
Proven ability to drive visual design direction of projects with little to no oversight
Proven ability to clearly communicate design ideas to team members and clients in live presentations
Practical experience in responsive web design
Advanced skill in Adobe Photoshop and Illustrator or equivalents
Solid understanding of how front-end code (HTML, CSS, Javascript, AJAX, etc) is employed to translate visual designs into interactive digital interfaces
Bonus Points:
Experience hand-coding standards-compliant HTML & CSS
Experience designing interfaces for iOS applications (iPhone, iPad)
Project management experience or willingness to take on some project management responsibilities
Perks:
Excellent insurance plans, Simple IRA match, flexible paid time off, employee training budgets
Awesome creative workspace in downtown Conshohocken: walking distance to great local restaurants, easy access to Philadelphia via regional rail
Apply:
Take a look around the rest of our blog and you'll learn that we're a diverse group of designers who love our jobs and have a pretty good time here at work. If you're a talented, experienced Experience Designer with a focus on the visual/aesthetic and a stunning portfolio that highlights your interactive experience, let's talk.
If you think you have what it takes to be a Brownstoner submit your resume today. Please also include a cover letter and a link to your online portfolio that includes work samples of websites or business applications where you served in a lead visual design role.
We look forward to meeting you.
---
Send us a postcard, drop us a line
Interested in working with us?
We scope projects and build teams to meet your organization's unique design and development needs. Tell us about your project today to start the conversation.
Learn More