The other day, I asked one of our newer folks how his first few weeks at Think Brownstone were going. His response, "You know what's cool about this place? Everybody likes each other. I mean, they're all smart and they do great work, but everybody gets along and enjoys their jobs." Someone else in the room piped in, "Yeah, except Russ. Everybody hates Russ." To which Russ replied, "Seriously. I can't stand that guy."
That's the vibe we have been fostering for over five years. When smart people get along with each other and love what they do, then they do great things. Everybody here does great work.
In addition to our other current openings for Full-Stack UI Developers, User Experience Designer (Visual) and Project Managers, we also need highly experienced Senior Experience Designers to lead the research, strategy and up-front UX work for some pretty cool projects. In short, to do great things.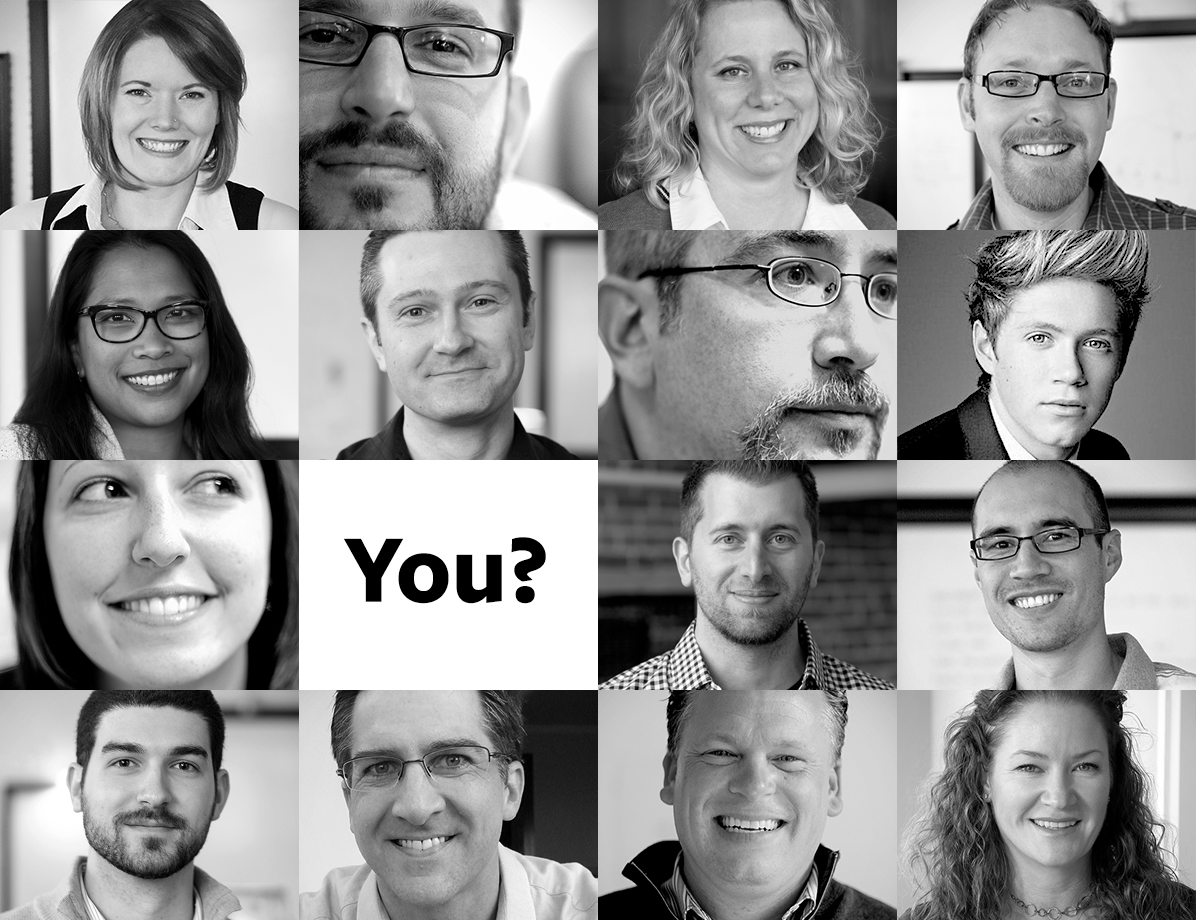 Do you think you can get along with these folks?
Here's what a Senior User Experience Designer does:
Responsibilities
Work collaboratively on creative teams that include both clients and internal colleagues
Conduct needs analyses by synthesizing client discussions, system assessments, contextual inquiries, user data and market research
Design solutions that incorporate current best practices in usability, interaction design, and responsive and adaptive strategies
Create deliverables from scratch with little to no oversight, including:

Sketches
Wireframes
Workflow diagrams
Requirements documentation
User research and usability testing scripts and discussion guides
Content inventories
Content strategy documentation

Lead competitive and market research efforts
Lead UX research and usability testing sessions
Clearly and effectively present ideas, research findings, sketches, and other deliverables to clients
Build and maintain positive relationships with clients
Lead and participate in creative brainstorming sessions with clients and internal project teams
Stay up-to-date on current best practices, trends, and technologies in user experience design
Requirements:
Bachelor's degree or equivalent
Minimum of 5 years of proven experience in the UX design field
Extreme attention to detail with focus on efficiency
Proven ability to drive project work streams and deliverables with little to no oversight
Proven ability to clearly communicate design ideas to team members and clients in live presentations
Experience designing for responsive web
Working knowledge of tools and applications that support UX deliverables, such as wireframes, prototypes, and flowcharts
Bonus Points:
Working knowledge of basic principles of visual design and related tools (like Photoshop)
Project management experience or willingness to take on some project management responsibilities
Take a look around our blog and you'll learn that we're a diverse group of designers who love our jobs and have a pretty darn good time here. If you're a talented, experienced Experience Designer with a laser focus on the user and work samples that highlight your interactive experience, let's talk.
If you think you have what it takes to be a Brownstoner submit your resume today (no recruiters please).
We look forward to meeting you.
---
Send us a postcard, drop us a line
Interested in working with us?
We scope projects and build teams to meet your organization's unique design and development needs. Tell us about your project today to start the conversation.
Learn More