Research > Design > Delight — that's the Think Brownstone motto. Delivering on this promise requires project managers who can lead our team of experienced consultants to achieve the goals and objectives of our customers. All while having fun and contributing to the creation of world class user experiences, of course!
In addition to our other current openings for Full-Stack UI Developers, and User Experience Designer (Visual) we also need experienced Project Managers with awesome communication skills who are passionate about delivering on time, on budget, with top quality.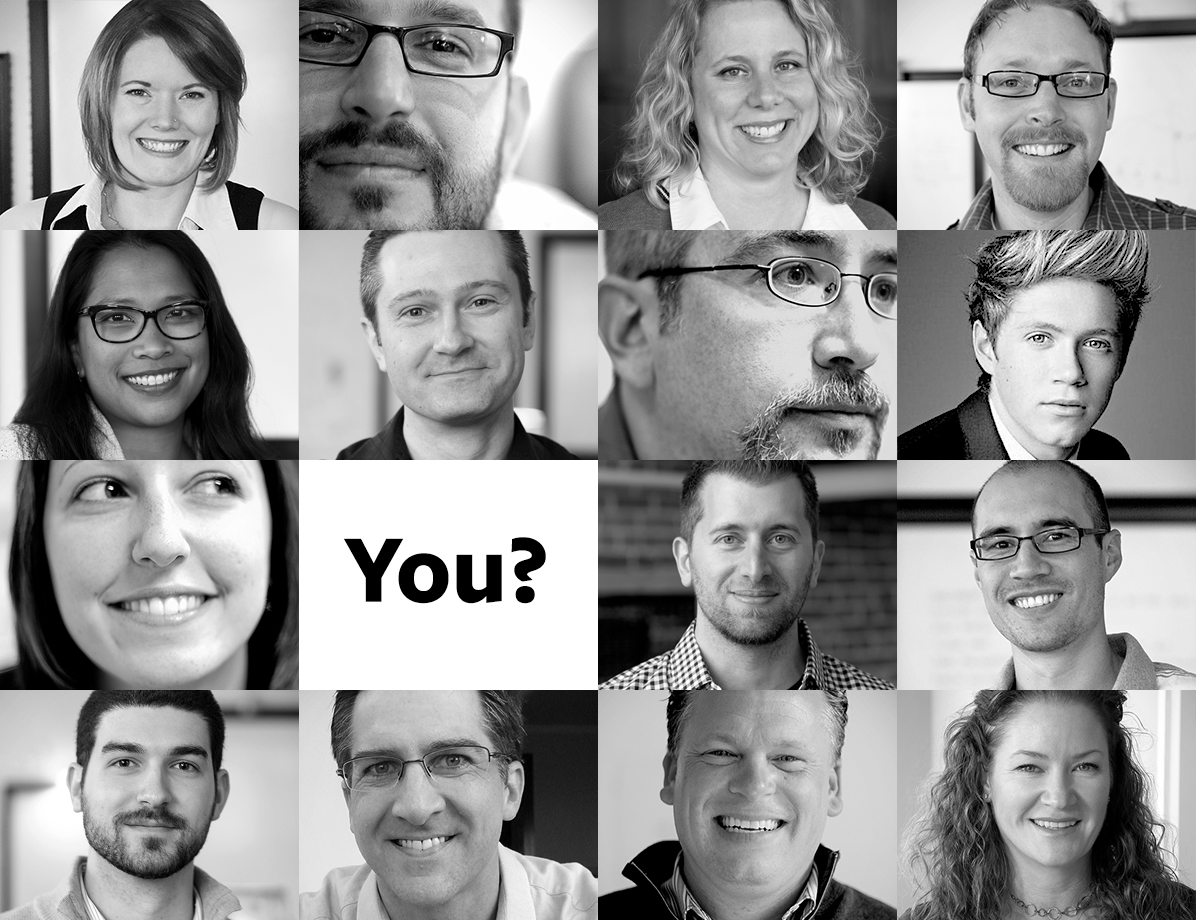 Some of the crew. And you?
Here are the juicy details:
Responsibilities:
Independent management of projects including managing project scope, time, budget, while being flexible enough to achieve aggressive project delivery goals and objectives
Track and clearly communicate project status to both internal teams and clients in both written an oral form
Achieve on-budget and on-time delivery of projects
Create and maintain detailed project schedules and resource plans
Work collaboratively as part of a creative team that includes both clients and internal colleagues
Build and maintain positive relationships with clients
Support the financial tracking across projects, including reviewing hours and tracking costs
Schedule projects to meet resource availability and coordinate resources to meet project requirements
Provide administrative support as needed
Requirements:
Bachelors degree or equivalent
Minimum of 3 years of proven project management experience delivering interactive products and solutions
Excellent oral and written communication skills
Excellent organizational skills and extreme attention to detail and efficiency, including your personal time management and organizational skills as well as to your ability to extend such practices across a team
Advanced skill in MS Office including MS Project (or similiar program)
Bonus Points:
Enthusiasm for the internet and mobile applications
Experience in User Experience or Visual Design
Perks:
Excellent insurance plans, Simple IRA match, flexible paid time off, employee training budgets
Awesome creative workspace in downtown Conshohocken: walking distance to great local restaurants, easy access to Philadelphia via regional rail
Fun team events such as kickball, yoga, and beer!
Apply:
Take a look around the rest of our blog and you'll learn that we're a diverse group of thinkers who love our jobs and have a pretty good time here at work. If you're a talented, experienced Project Manager looking to work in an environment filled with talented, creative people, let's talk.
If you think you have what it takes to be a Brownstoner submit your resume today.
We look forward to meeting you.
---
Send us a postcard, drop us a line
Interested in working with us?
We scope projects and build teams to meet your organization's unique design and development needs. Tell us about your project today to start the conversation.
Learn More