The Think Blog
Listen, challenge, improve—partnering with Proud Ounces to support breastfeeding mothers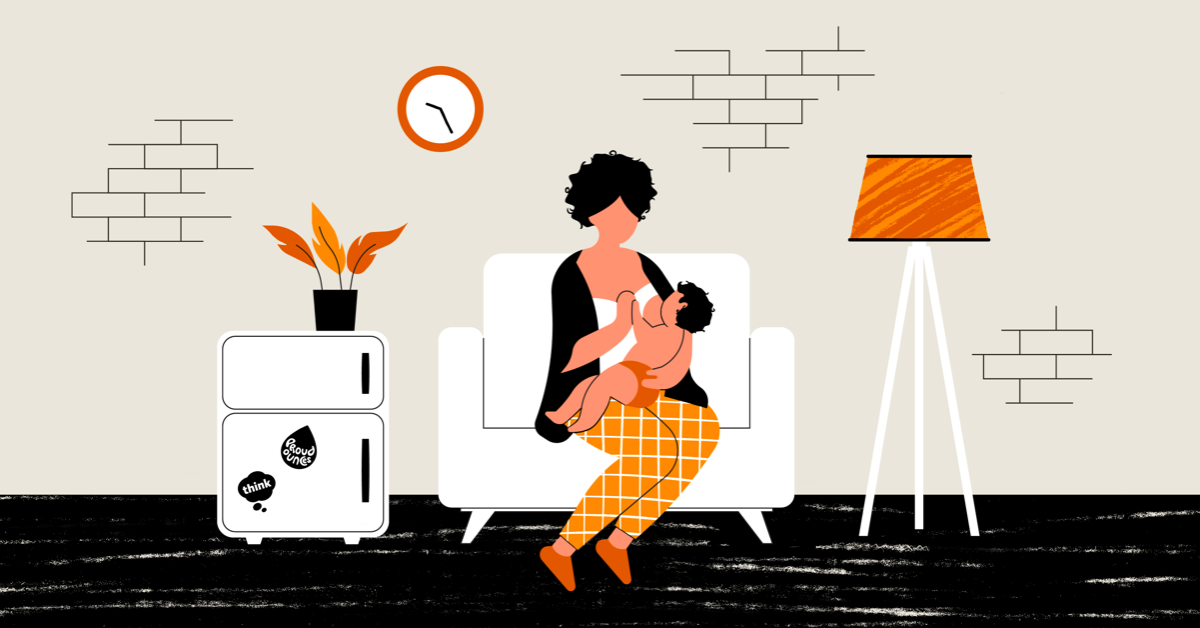 Here at Think Company, we recognize the need to continuously improve—it's even one of our core values. This doesn't mean our employees are the only ones who should improve. We as an organization must ensure that our processes and benefits provide a comfortable and accessible work environment for each and every Thinker. We're regularly assessing the way we work, the value we can provide, and we make changes along the way if necessary. 
That's why we're thrilled to partner with Proud Ounces to support and advocate for meaningful change to mothers who are working and pumping. We're learning, adjusting, and providing important opportunities for mothers as they return to work. Below we'll share more about our partnership and how Proud Ounces can help your organization.   
Who is Proud Ounces?
Proud Ounces is an organization on a mission to change the reality of pumping and working for moms and the businesses that support them. They work independently with breastfeeding mothers returning to work to help provide resources to succeed in their breastfeeding journey.
They also work with businesses like us to better advocate and provide support and resources for breastfeeding employees by helping them create lactation programs that include space, policy, and culture. 
Proud Ounces devotes all of their time and energy to make sure every mom has the support they need to meet their breastfeeding and professional goals. 
Thinkers helped us shape their employee experience
Thinkers don't sit silent—it's one of the amazing traits we appreciate about them. They surface their needs, challenge the status quo, and push the organization to level up and continuously improve. 
When it comes to breastfeeding needs for our employees, it is no different. 
We have an organically grown employee resource group with a Slack presence called #mom-life, and a variety of topics come up in the conversations. As a growing organization we were experiencing changes and new life events alongside our employees, many of which were happening for the first time. 
One day in the #mom-life channel, a conversation started about how a mom who recently returned to work was struggling with billing time and pumping. This turned into a discussion with veteran breastfeeding moms sharing advice on how they handled their billable hours, prioritizing pumping time into the work day full of meetings, and more. The women started giving each other advice and sharing ideas of how things should be. One Thinker shared a link to Proud Ounces in the chat and mentioned that she hadn't  "used them, but heard of them recently, and [thought] they could be beneficial at the individual and company level."
It was clear that there was more we could do to improve and advocate for breastfeeding moms. We now knew we needed to reduce some of the mental load they carried and give them flexibility in their day to achieve their breastfeeding goals while still being set up for success at work. Our Thinkers had many wonderful ideas to help improve the day-to-day. We just needed a little more guidance on how to get there. That's when I reached out to Kristen Devinney at Proud Ounces.
We love a good collaborative process 
In our first conversation about Proud Ounces, it was clear that what they do, was what we needed—it was a no brainer for us. The cherry on top? Kristen is one of the most endearing individuals you could possibly come across. Her agency background gave us full faith that she truly understood the importance of balancing employee experiences and billable hours.
The process started with her understanding our current state of affairs as it pertains to lactation spaces, documented policies, and company culture. Next, we established a Statement of Work for the partnership. I shared all of our current assets containing this information with her. From there, we discussed our needs and employee communications. She reached out to see if we had any current or veteran breastfeeding Thinkers interested in partaking in a focus group about their experiences to better understand and align our policies to their needs. We had interest—remember Thinkers like to share—so we set up a call with the group to discuss everything in detail.
Kristen then came back with two documents for us to review that included a lactation accommodation policy and a lactation accommodation details page. These documents considered everything we had already established, the feedback from the focus session, and best-in-class offerings that are not yet state-mandated but are ahead of the curve for breastfeeding advocacy. Together, we went through the documents in detail, finalizing each item individually, right down to the nitty-gritty details about how to handle billable hours for breastfeeding Thinkers. 
We hosted a Lunch n' Learn that Kristen led to announce our company-wide rollout and share our policy. It was an open event, and everyone was welcome. Not only did we share the policy, but we discussed how Thinkers could advocate and support their breastfeeding coworkers. This interactive conversation proved valuable to everyone.
The benefits of supporting your employees
We're already seeing the benefits. We hope to continue to see more confident women returning to work knowing that they are supported in their journey and have the tools and resources to succeed in their professional goals and personal breastfeeding goals. 
A few returning moms have expressed how they've benefitted from pump coaching. One Thinker expressed that "Proud Ounces saved [her] the time and energy of a trial and error process [she] would've inevitably gone through." Their coaching sessions provided recommendations for how to coordinate and set aside time, the supplies needed for pumping, and tips for juggling different workspaces and pumping room set ups. All while clearly laying out a plan and schedule prior to returning to work. 
"Honestly, I went into it not knowing what I would get out of it, but I walked away feeling unexpectedly empowered." – Elina Yudilevich   
Our goal is to retain these extremely talented women and continue to attract additional candidates that are integral to our team. This step towards advocacy and being part of the change is important to us. By offering this benefit and providing resources to help ease the transition back into work and balancing their goals, we're hopeful that our employees know they're valued members of our team.
Listening leads to growth
The most important thing to keep in mind when establishing new policies and partnerships is to really listen and take in the feedback from employees advocating for change or improvements in your organization.
It's necessary to understand that not everyone's experience is the same. Not everyone comes from the same background, and just because people often figure things out and make them work, it doesn't always mean that's the way it should be. Challenge yourself and challenge your teams to level up and continuously improve your organization as it grows and changes.
Proud Ounces is doing incredible and important work that will continue to help organizations retain their breastfeeding employees while empowering these women to return to work more confidently. We are honored and excited to partner with Proud Ounces, and we encourage individuals and organizations to reach out and learn more!
Are you  interested in working with us? Check out our benefits and open roles on our careers page.
---
Drop us a line
Let's talk about your project
We scope projects and build teams to meet your organization's unique design and development needs.
Start a conversation