For those who are new to digital content strategy, the myriad ways a content strategist provides value to digital websites and products can be surprising. One of the first surprises is the very definition of "content": content is any written or visual piece of information that comes from your organization. Most organizations have a plan when it comes to marketing a product or service, but many are surprised when asked what the strategy is for information given to their customer support team. A useful content strategy is a blend of business needs and user needs—do you really know who your users are? Are you sure your content is meeting their needs?
Image: Writer.com
While some firms may view content strategy as an extension of the brand or social media marketing, we see it as a foundational aspect of a modern approach to user experience design, akin to research or design systems. To that end, we've compiled a list of resources and advice that will provide a deeper look into this world, whether you are unfamiliar with digital content strategy, trying to break into the business, or simply want to expand your content strategy skills and knowledge. We've previously shared some outstanding content in our blog post, Career Tips & Resources for Aspiring UI/UX Designers, so we'll minimize overlap in this article wherever possible.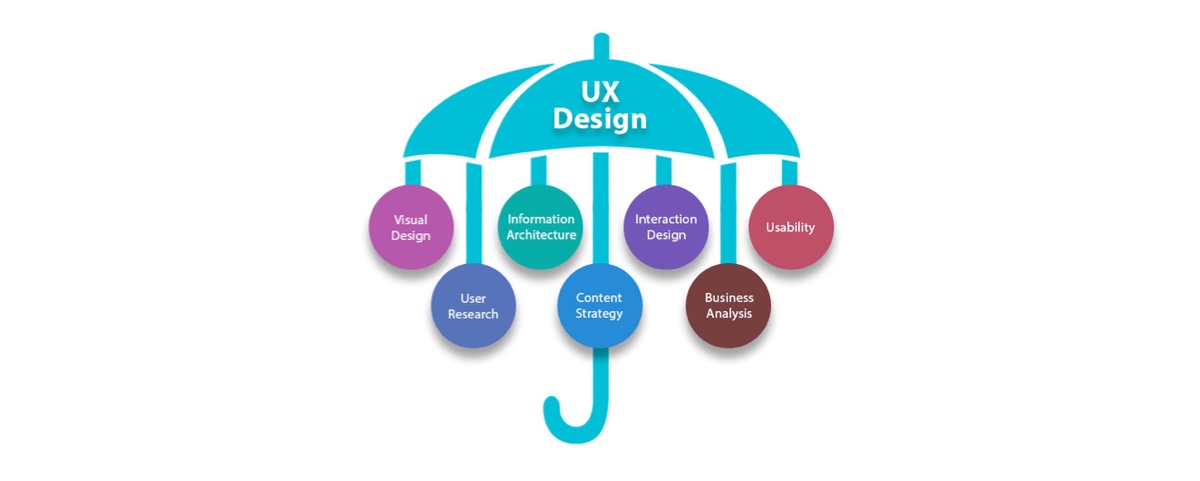 Image: RubyGarage, Medium.com
In this post we'll cover:
📚 Content strategy resources

🛠 Tools of the trade

💬 Career tips + advice
📚 Content strategy resources
🤓 Communities for content strategists 
There are many communities for content strategists and aspiring content strategists to grow and share their craft. Consider joining an online community, attending a local event, or visiting a conference.
🧠 Learn & grow
Looking to upskill quickly or grow incrementally? Consider taking advantage of the multitude of courses, lectures, podcasts, and thought leaders out there.
📰 Essential content strategy articles 
Quick hits to get the intellectual juices flowing.
📖 Books
Books may be the most common way to gain education about the field and the emerging areas of content strategy. Below are the books we'd recommend you put on your reading list to learn from the experts and increase your knowledge.
📩 Newsletters
Stay up-to-date on the latest and sign up for a dose of content strategy (and content-adjacent topics) straight to your inbox.
🛠 Tools of the trade 
The following are some of the tools we currently use and love. We are firm believers in using the right tool for the job, so use what works for you (and your client or company). While you don't need to master all of the tools listed, it's a good idea to have general knowledge about what they are and why they exist.
🎨 Whiteboarding and workshopping
Miro

. Online whiteboarding tool, with lots of features and templates—a fan favorite!

MURAL

. Another online whiteboarding tool, with great collaboration features.
⛑ Content organization and planning
💻 Content Management System (CMS)
Check out our guide to Choosing the Right CMS for Your Business.
📐 Content measurement and validation
🌱 Career tips and advice
There are about 376,000,000 results when googling "career advice for content strategist"—but as you will hear from our team, there are different types of strategists and we all took a winding path to get where we are. Generally, you will see commonalities in our strategy team when it comes to cross-discipline collaboration and systems-based thinking. Content strategist isn't a one size fits all job description which is why we focus so much on the type of content strategy we do here. 
On careers in content strategy
"My path into Content Strategy was very organic, driven by my curiosity to understand how and why some content works and other content doesn't. Having an opinion and the means to articulate that opinion helps." – Amanda Ditzler, Senior Content Strategist 
"Many of us were already doing 'content strategy' before we even knew what it was called. That's a common refrain I hear from colleagues and peers. When you start diving into content strategy books and resources, you may realize that you too are already doing a lot of this work, and you can continue to add new approaches and methodologies to what you're doing that will heighten your impact."  – Britt Brouse, Senior Content Strategist
"I got here by doing more of the type of work I wanted to do and less of the work I didn't. With my last employer, I hit a tipping point where I had the opportunity to have a direct conversation with leadership. I said that I was at capacity and that I could either do the job they hired me for or I could do all of the other stuff—but that I couldn't do both. I had built a lot of trust and was given an intern to start and then built a whole team. I dove headfirst into content strategy and never looked back." – Jaydee Devine, Senior Content Strategist 
"It was a winding road. After a 5-year career as an English high school teacher and raising 3 sons, I wanted to become a writer. I took some courses in copywriting, including copywriting for the web. At that time, my hairstylist was opening a new salon and I helped build the website for her new business. I ended up taking a crash course in WordPress, PhotoShop and SEO and was doing information architecture without even knowing what that was." – Debbie Wright, Senior Content Strategist
"How the heck did I get here?" – Regina Lam, Principal Content Strategist
On evolving your practice
"I find books on content strategy, especially those deemed as foundational, extremely thorough and applicable to our work." – Regina Lam, Principal Content Strategist
"Ask questions. Don't be afraid to say, "I don't know, but I'll find out." Accept challenges outside of your comfort zone. The more you try new things, the more you'll learn naturally." – Amanda Ditzler, Senior Content Strategist
"All you really need to get started or evolve your content strategy practice is curiosity and the willingness to learn from the solid approaches and advice available from within the community." – Britt Brouse, Senior Content Strategist
On overcoming obstacles  
"You'll often hear advice about knowing when to ask for help, but it's just as important to know what kind of help to ask for. Whether I'm facing a task I've never done before or struggling with the best way to present my recommendations to a stakeholder, I evaluate the situation to identify the part I'm struggling with. Sometimes, the hardest part is just getting started, and other times I need more detailed advice. Whatever help I need, being able to identify the challenge enables me to seek out the people who are best prepared to help me in the most effective way." – Amanda Ditzler, Senior Content Strategist 
"If you approach an obstacle with the mindset that every problem can be solved, it gives your creativity as a content strategist the opportunity to shine. Content Strategy is way more than just organizing content or putting eloquent words on a page, it's about using content to solve problems." – Ginny Ellsworth, Principal Content Strategist 
On collaborating with others
"Listen to people. Understand that everyone has something valuable to bring to the table. Celebrate small wins. Give recognition freely." – Amanda Ditzler, Senior Content Strategist
"I view my role as someone who solves problems. I've found delight in kicking off new relationships by asking "what's something that really frustrates you about x" and then working with them to make the pain point less painful. I can't always solve the problem, but listening empathetically is often enough." – Jaydee Devine, Senior Content Strategist
"When I collaborate with others, whether other Content Strategists or other disciplines, I ALWAYS learn something new. I walk away from every collaboration experience, either with a new skill or able to speak with more authority on a topic that may have been unfamiliar before. Show up with a beginner's mind, and you can't go wrong."  – Ginny Ellsworth, Principal Content Strategist 
On evolving your career
"I'm a strong believer in building the career that's right for you. Look for ways to adapt current and future positions into your passions, whether that's executing on content strategy deliverables, mentoring others, building relationships with stakeholders, or selling content strategy work. If the job doesn't exist today, seek out the person that will help you create it." – Chris Coughlan, Principal Content Strategist
"I'm sure you've heard the old adage 'dress for the job you want, not the job you have.' A bit of practical advice here: that game will only get you so far, be deliberate about communicating your needs, hopes, expectations, and anxieties with the appropriate channels and be open to input." – Jaydee Devine, Senior Content Strategist
On what we look for in candidates
"When it comes to CS candidates, we are always looking for folks who have the ability to think in terms of systems. Someone who naturally interprets, organizes, connects, and categorizes the world around them makes for a fantastic content strategist." – Theresa Decker, Manager, Design
"We're always looking for best-in-class strategists and designers at Think, but the quality that really stands out when we want to bring someone onto our team is curiosity. Do you look at the world around you and want to know more? Can you acknowledge your own gaps and open up to learning, growing, and evolving?" – Abby DePrimo, Vice President, Design
"Landing a job at Think goes beyond technical skills. Understanding how to communicate findings and providing applicable rationale for your recommendations rounds out your skillset. Don't force the hiring manager to make assumptions—connect the dots for them." – Chris Coughlan, Principal Content Strategist
"It's always a treat when the candidate I speak to takes the time to check our website and our work. When they do, it's easier for them to bring up examples of their projects or experiences that are related to the type of work we do." – CJ Sitson, Recruiting Coordinator
Finding your way in the content strategy field
Content strategy, like UX, is often not a planned destination for professionals, and most of us accidentally end up in the field. If you work on digital products and websites there's a good chance you are already "doing" content strategy without even realizing it. Our hope is that you can use these resources to solidify your knowledge base and better define your own journey in the field of digital content strategy. 
---