Think Company recently invited Ashley Turner to be a guest speaker for a webinar titled, Getting Past the "What Do We Do Now?" Conversation in Black and Brown Tech. This post summarizes the main points discussed during the webinar. Please enjoy the event recording to experience the full conversation.
Since the tragic death of Georg Floyd, the Black Lives Matter Movement has gained substantial momentum as the world cried out in protest against police brutality and fought for justice and equal rights among Black people. As a result, many tech companies have been reflective of their own practices and have been thinking of ways they can contribute to building a more diverse tech workforce. Globally, allies showed up in support, and large and small companies from all industries made pledges, gave statements, and made commitments to fund black businesses and hire more diverse candidates. However, here we are—four months later—and some fear the momentum has faded. Many are wondering, where do we go from here and what do we do next?
Rightfully so, organizations and individuals have started initiatives and conversations about how to build a more diverse tech ecosystem even though tons of research exists about how to solve this problem.
In response to what I've seen and conversations I've been a part of, here are some steps I think individuals and organizations in the tech field can take to keep up the momentum and make progress to create a more diverse tech industry.
Remind Yourself and Others It's a Journey, Not a Destination
Movements have natural ebbs and flows. We saw a lot of action in the beginning, including hundreds of peaceful protests happening on a global level, filled with people from all different races and backgrounds. Many companies took a stance and made Black Lives Matter statements. Now, we're seeing some of the initial outrage slow down—and that's not necessarily a bad thing.
According to Bill Moyers' Movement Action Plan, there are essentially 3 main phases of a movement that happen in a cyclical manner until it reaches sustained success:
Prove there is a problem
Prove the failure of the established institution to solve the problem
Prove alternatives are better than inaction
Black Lives Matter started in 2013 in response to the acquittal of Trayvon Martin's murderer, George Zimmerman. Using the statement #BlackLivesMatter was the creators' way of trying to prove that systemic racism exists, and that as a result, we are treated less than equal. The women and the people behind this movement have been trying to prove this point for the last 7 years. On May 25th, 2020, we all witnessed the proof that our current institution of public safety has yet to solve this problem as we watched the officer kneel on George Floyd's neck for 8 minutes and 46 seconds.
That leaves us at phase 3, where we're now trying to prove that there have to be alternative approaches to the current solutions. Now, instead of only Black people trying to prove that systemic racism exists, it's largely become a global response. Companies are in the phase where they are actively planning out strategic initiatives to move forward and make good on the promises made in their statements. Sometimes when mapping out a strategic plan, you have to slow down before you speed up.
Update: Since writing this, there has been another tragic killing of a Black man at the hands of police officers. On Monday, October 26, Walter Wallace Jr. was shot and killed by Philadelphia police, which triggered another uprising.
Companies Should Create a Vision for Success
There's a ton of research that both identifies problem areas and proves more diverse teams and executive leaders lead to more profit and productivity. However, we haven't seen major increases of diversity in tech over the years. Change doesn't rely on the research alone, it relies on the implementation of the research and best practices. How do we move beyond asking ourselves what the problem is with diversity in tech and instead ask ourselves what success looks like—and work backwards from there?
In my field of work in instructional design, we often use a design principle called backward design. The theory states that you design a course with the end in mind, mapping out your desired outcomes first. Second, determine how you plan to assess your desired outcomes. And third, plan for exercises and activities that will help you reach the desired outcome. We could easily apply this approach to diversity in tech.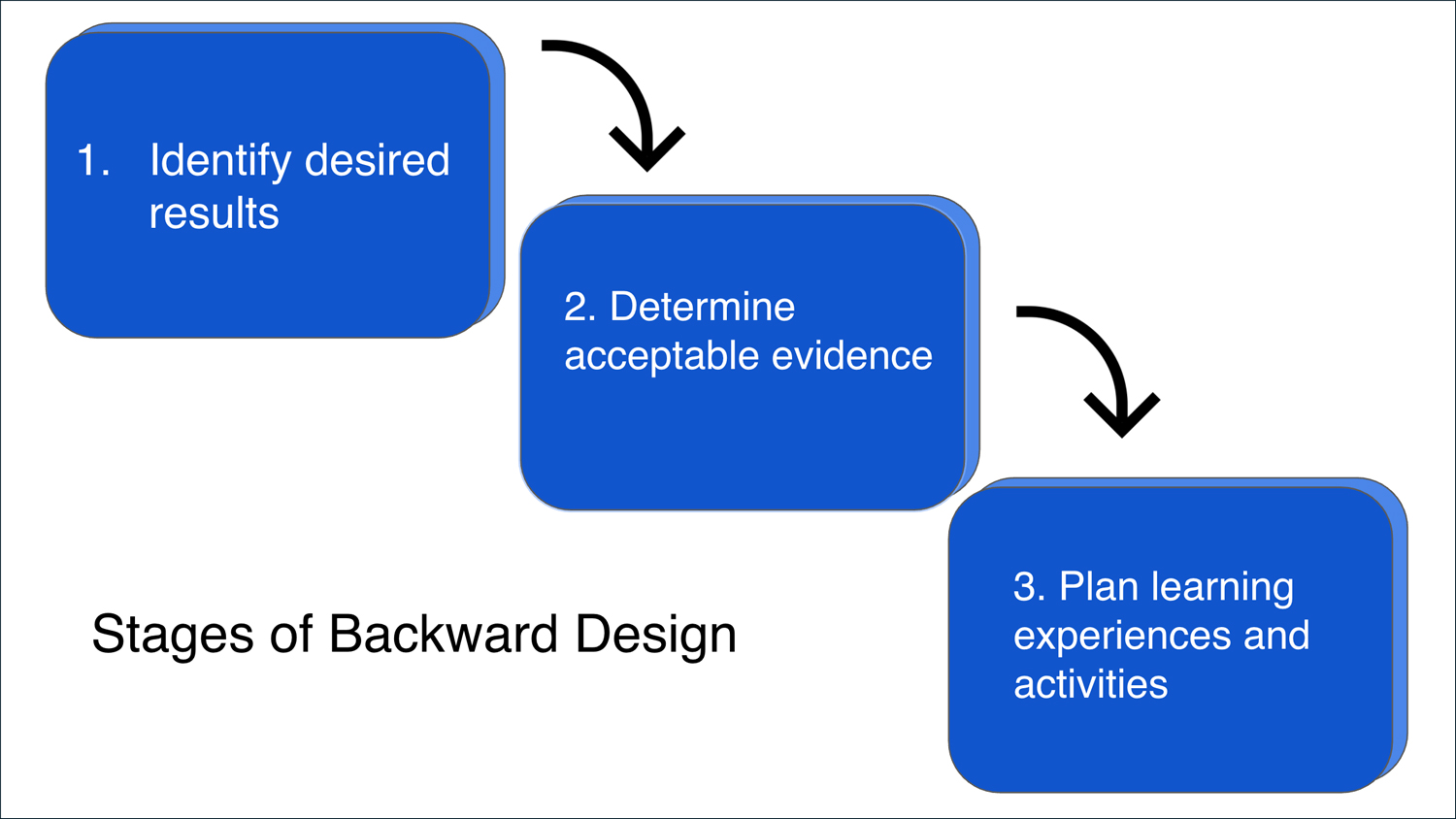 Companies could start by conducting an internal diversity audit to analyze your current employment practices and work culture. From there, develop outcomes you would like to see your company improve upon in a given amount of time. Lastly, plan the steps to get there, and develop ways in which you would measure your progress.
There are several tools that help with creating more inclusive job descriptions, using more inclusive language, and improving your compensation, recruitment, and retention policies.
I think it's important for companies to create a vision of what they think success would look like for them so they can map out the steps to get there. In a 2018 CNN interview, when the late Justice Ruth Bader Ginsberg was asked to complete the sentence, "There will be enough female Justices on the Supreme Court when there are _?" RBG gave a very concrete answer: "When there are 9 of course." RGB had a clear definition of success in her mind. Tech companies could ask themselves a similar question. What is your vision of success regarding DEI, and how can you get there?
Make Room for More Black Joy
Black joy is about Black people celebrating our lives, our bodies, and our voices. Too often, society bombards us with images of, quite frankly, Black misery—Black people being murdered, committing crimes, experiencing trauma, and struggling to no end. Unfortunately, this is how a good amount of society views us. Yes, our cultural history may be filled with pain and trauma, but that is not all there is to us as a culture. There are things to be celebrated including our hair, our bodies, our thoughts, and our ideas.
I would like to encourage us as a society to implore more Black joy. From Better Allies author Karen Catlin's 5 Allies Actions Newsletter, some actions could include:
Nominate a colleague from an underrepresented group for an award
Create a culture where accomplishments are regularly recognized and celebrated
Think of promotion-ready, underrepresented employees during organizational planning
One great example of this is the national Share the Mic Now movement, where on June 10, famous white women ranging from actresses, politicians, and athletes handed the reigns of their Instagram accounts to Black activists, writers, and businesswomen. This initiative addressed the need for highlighting more diverse voices in the news and media.
Locally, despite this year's challenges, Technically Philly decided to continue with the Technical.ly Awards, but with a focus on the "ongoing work to make local tech and entrepreneurship communities places that also challenge racism, the pandemic, and the unjust status quo." In addition, local companies have been amplifying diverse voices in tech, supporting Black entrepreneurs through Indy Hall's 2021 project, and working with Rec Philly to help with résumé reviews, marketing support, and tech and engineering consulting.
These are great examples of our industry taking steps to support and celebrate Black joy.
Remember That if You Want to Go Far, Go Together
I would also like to embolden Black people to come together in collaboration to create more joy. Historically, there has been a deep-seated level of distrust we may have for one another dating back to slavery, where those in power split our families up and pitted us against each. That level of subconscious trauma has often been passed down through generations and, at times, has made it difficult for us to work together. However, I would like to implore us to break down those psychological barriers and find new ways to join forces. This way we can collectively work together to create our own solutions and have more control over our own narratives.
One recent examples of this is the Black Doctor Consortium. A group of doctors came together to build a mobile COVID-19 testing operation to address the need for more testing of African Americans who are being diagnosed at a disproportionately higher rate than other groups—and are dying from coronavirus at a higher rate than other groups.
I believe we could do something similar in the technology industry to address the needs of underrepresented people in this field. This is where the old African Proverb, "if you want to go fast, go alone. If you want to go far, go together," really rings true. I'd like to motivate more people of color to get together and discuss ways they can provide support to one another and help each other grow.
Let's Move Forward
I know this work often seems uncomfortable and challenging, and that's because it is. Until diversity, equity, and inclusion are normalized throughout our work culture, we're all working against the status quo, and that can be exhausting. I encourage all of us to embrace that uncomfortable feeling and work through it. Remember that change happens incrementally, so focus on one or two things above, and start taking action in the ways you can. There will be natural ebbs and flows, but try not to lose momentum in anything you've already started doing—and keep the conversation going.
* * *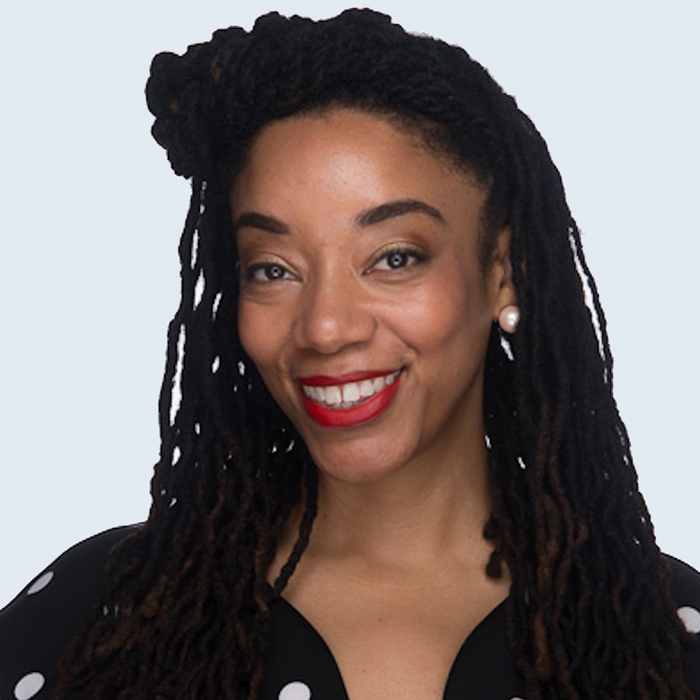 A huge advocate for EdTech, Ashley Turner is an Academic Technologist at Swarthmore College where she trains faculty, staff, and students on learning technology software and shows them how to use these tools in more meaningful ways. At Swarthmore, Ashley leads initiatives around blended, active, and online learning. She also serves as Chair for Swarthmore's WOC Employee Resource Group and is a member of the Young Professional Advisory Committee for EDUCAUSE. With 7 years of design, development, and technical training experience, Ashley strives to help people learn better through the use of technology.
Ashley is also on a mission to help diversify the tech industry by getting more women of color involved in the field. She is the recipient of the 2019 Technically Philly Award for Impact Leader of the Year where she was recognized for her work with running Philly Tech Sistas—an organization that aims to help women of color get more involved in the technology field by providing technical and professional development workshops.
Most recently, Ashley serves as a board member of Philadelphia Sinfonia, a youth orchestra that supports the artistic growth of young musicians in the Delaware Valley.
Connect with Ashley on LinkedIn.
---
Send us a postcard, drop us a line
Interested in working with us?
We scope projects and build teams to meet your organization's unique design and development needs. Tell us about your project today to start the conversation.
Learn More