Insights Report
Modern HCP portal strategies for pharma leaders
Explore the data on how the top U.S. biopharmaceutical companies have improved their HCP portals since our first report—and learn more about the most cutting edge approaches to engaging HCPs through digital tools.
Access the report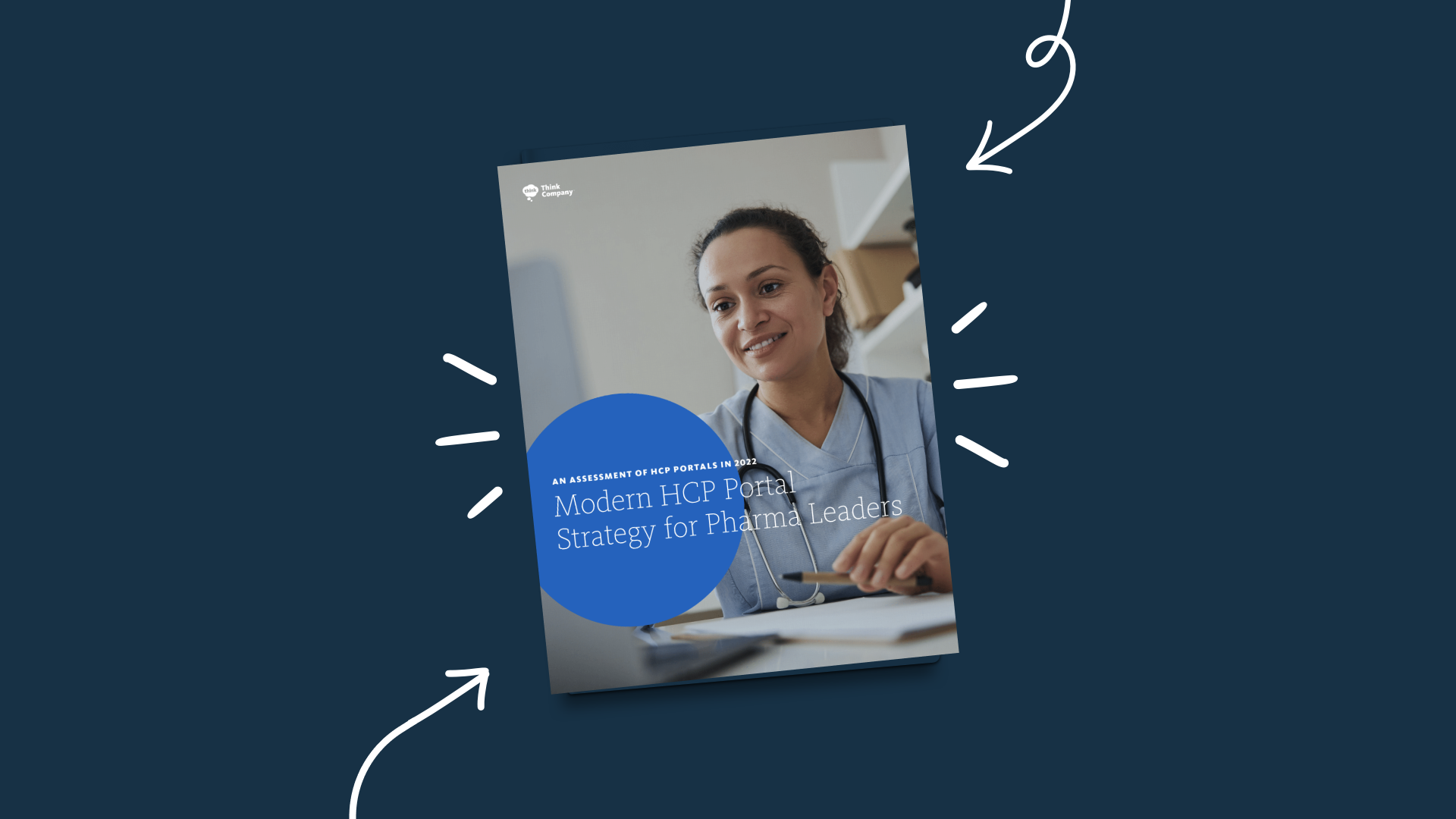 This is our 2022 update to last year's insights report analyzing the best practices and trends of HCP portals provided by the top biopharmaceutical companies in the U.S.
Last year's assessment started with an in-depth data report that covers 39 publicly-available medical information portals and sites, evaluated for content, functionality, and overall UX performance. It also highlighted the resulting trends, themes, and best practices for HCP portals.
In this year's report, we combed through the same portals to discover what sites have changed, the trends we observed in those changes, and a new section that expands on the modern best practices we've observed this year for pharmaceutical leaders who want to better engage with HCPs.
If you're a leader in pharmaceutical marketing, IT, medical affairs, or regulatory review (among other functions), you'll benefit from the best practices revealed in this report as well as the field analysis provided through the data analysis. The better you understand the landscape, the more you can build your pharmaceutical brand's digital presence, engagement, and trust among healthcare providers.
see more
Explore more UX best practices for pharma
Send us a postcard, drop us a line
Interested in working with us?
We scope projects and build teams to meet your organization's unique design and development needs. Tell us about your project today to start the conversation.
Learn More