Our Work
Reinventing How Pharma Provides HCPs with Access to Medical Information
Transforming how biopharmaceutical organizations provide value to healthcare providers and patients through operational efficiency.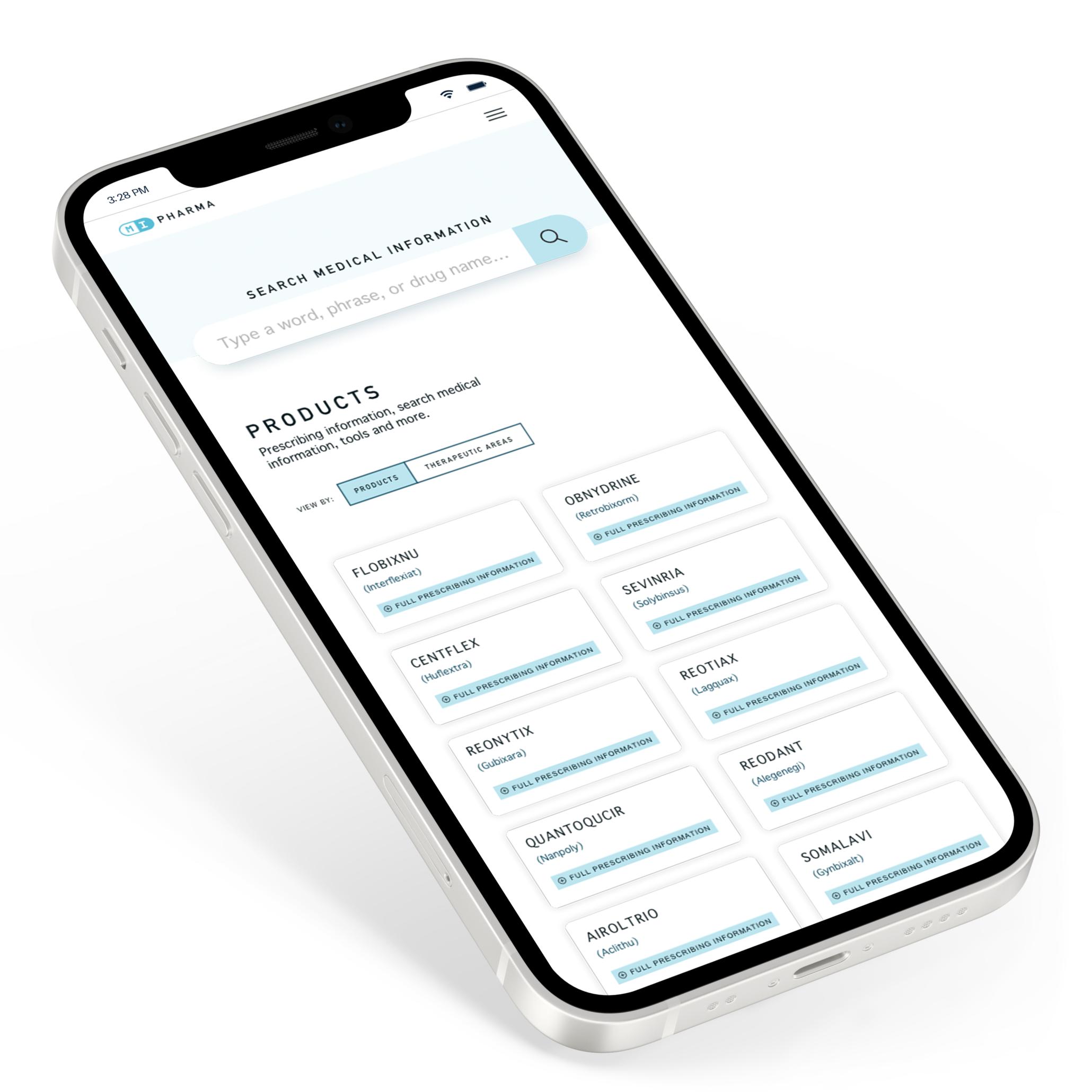 Summary & goals
While other industries have pushed for digital transformation efforts and user-friendly customer touchpoints, the biopharmaceutical industry has lagged behind. Industry realities like content complexity, the importance of accuracy, and a strict regulatory environment have made it more challenging for these companies to provide modern solutions for healthcare professionals (HCPs) at their point of need.
Services
Change Management
Content Strategy
Design
Web Development
Industries
Healthcare
Pharmaceuticals
We've helped our partners face internal challenges around content ownership, organizational structures, and approval processes, and we've teamed up to build systems that facilitate the governance of content between Brand, Legal & Regulatory, Marketing, and Medical Affairs—which often involve highly manual and time-consuming processes. Realizing the need to implement cohesive internal structures for better external experiences, our partners have taken big steps to provide best-in-class digital services with operational efficiency at the core.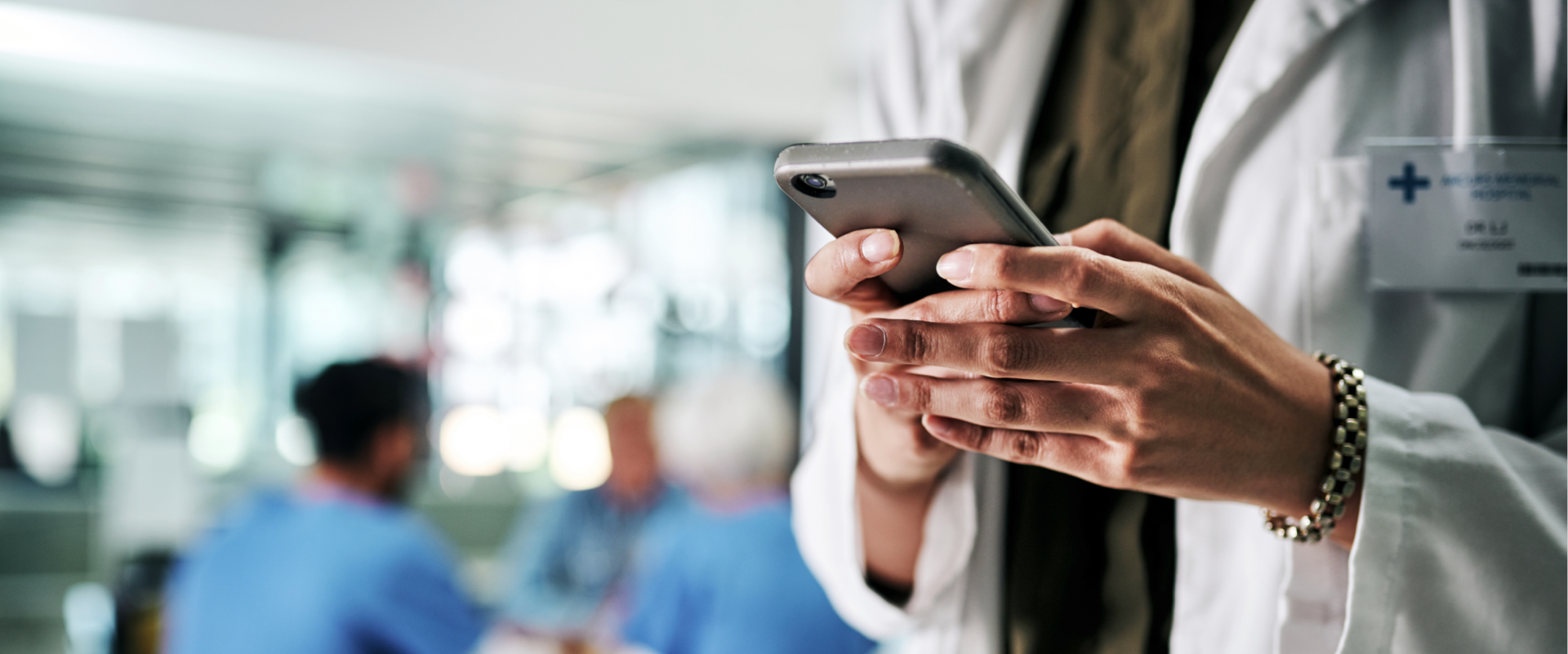 Framework for Success
Having worked on multiple engagements with pharmaceutical and healthcare partners, we've established some core principles for a successful Medical Information strategy:
• Provide self-service at the point of need
• Understand the needs of HCPs
• Engage internal teams throughout the process
• Streamline content creation and governance
Clinician Self-Service
Pharmaceutical and healthcare organizations are consistently challenged with meeting the digital needs of healthcare workers while adhering to the needs of a rigorous legal and regulatory environment. We understand that balance and have navigated these constraints, ensuring that medical/legal compliance is met while providing the optimal user experience. We've introduced unique features such as mobile accessibility to content, the ability to create and save personal libraries of information, the incorporation of multimedia content, and the ability to search for medical information across a wide range of clinical scenarios—all while meeting regulatory requirements and speeding up the review and publication process.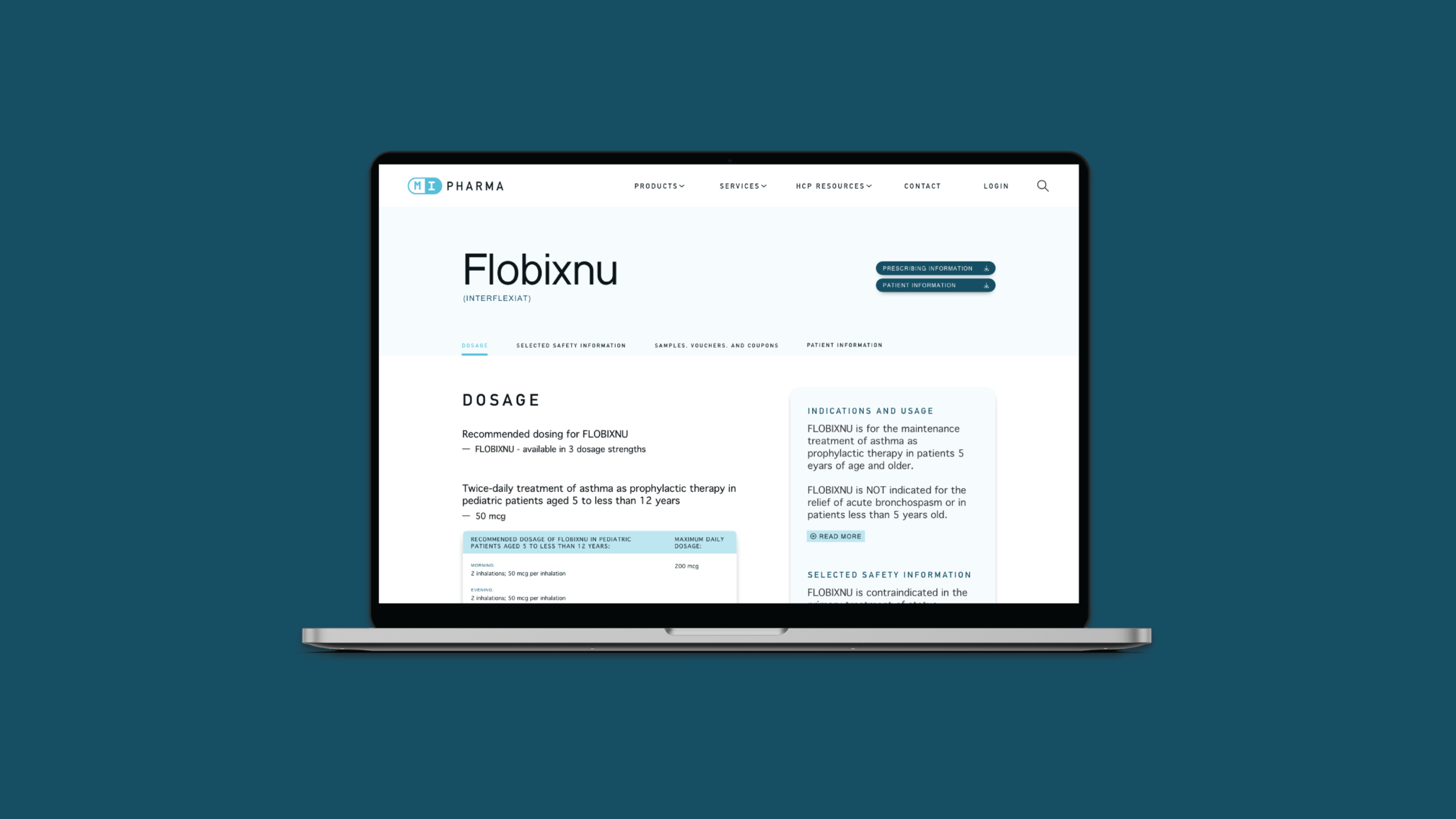 Confirming what HCPs need
Legacy Medical Information systems often haven't considered how HCPs use the information, the urgency of their needs, or the tools they use to access sites and content. We come to the table with a fundamental understanding of how clinicians work. Our research process uncovers unique findings around how they interact with biopharma brands, access information specific to a brand's products, and the environments in which they need access to that information.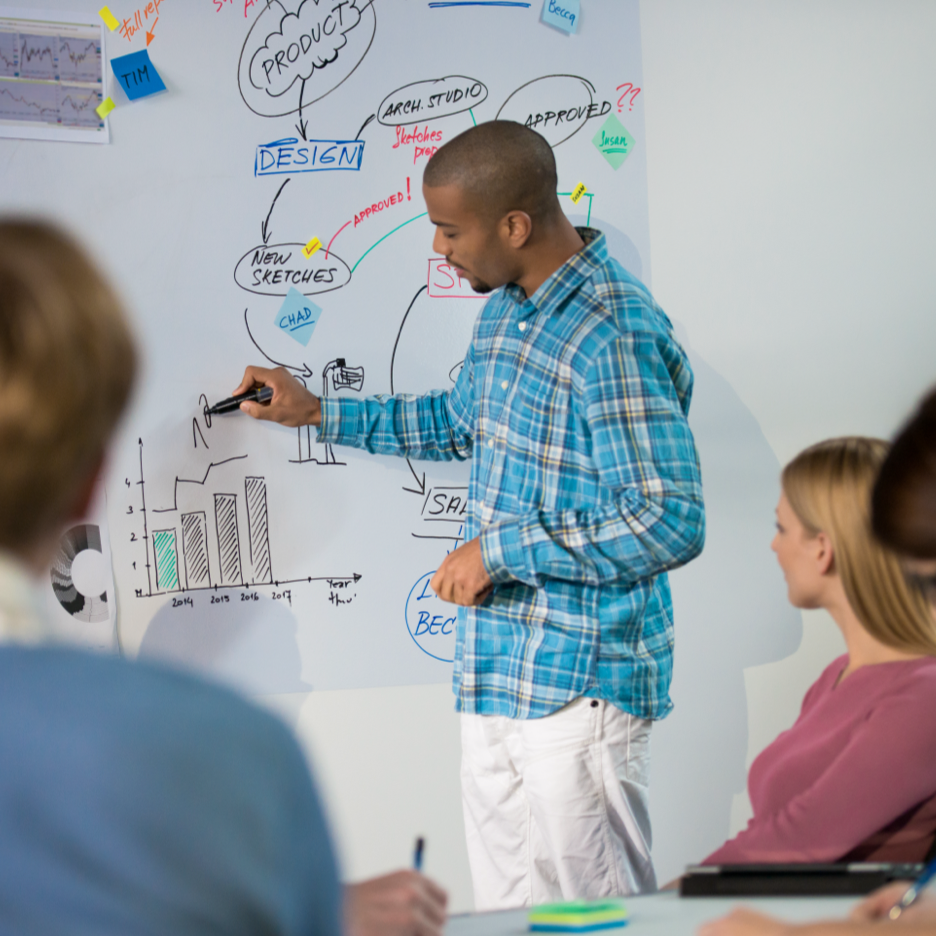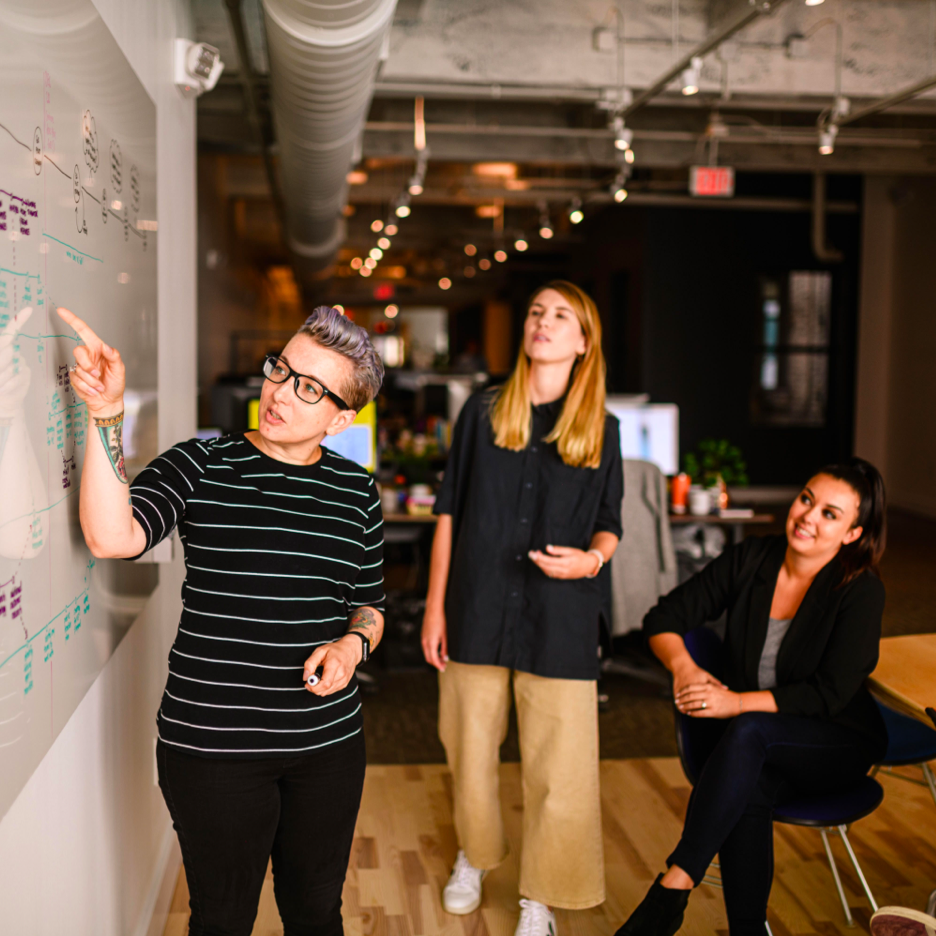 Cross-Department Team Collaboration
We've worked with organizations across business functions to understand the ins and outs—and, most importantly, the "whys"—of content creation, approval, and publishing in a regulated industry. This had allowed us to articulate what is necessary, what is legacy, and what is just misalignment between content creators and content approvers. We've aligned all teams on a common goal: to help HCPs make the right prescribing decisions for their patients in any situation. We've worked with biopharma partners towards building trust between teams by mediating discussions and facilitating all-hands workshops, among other activities.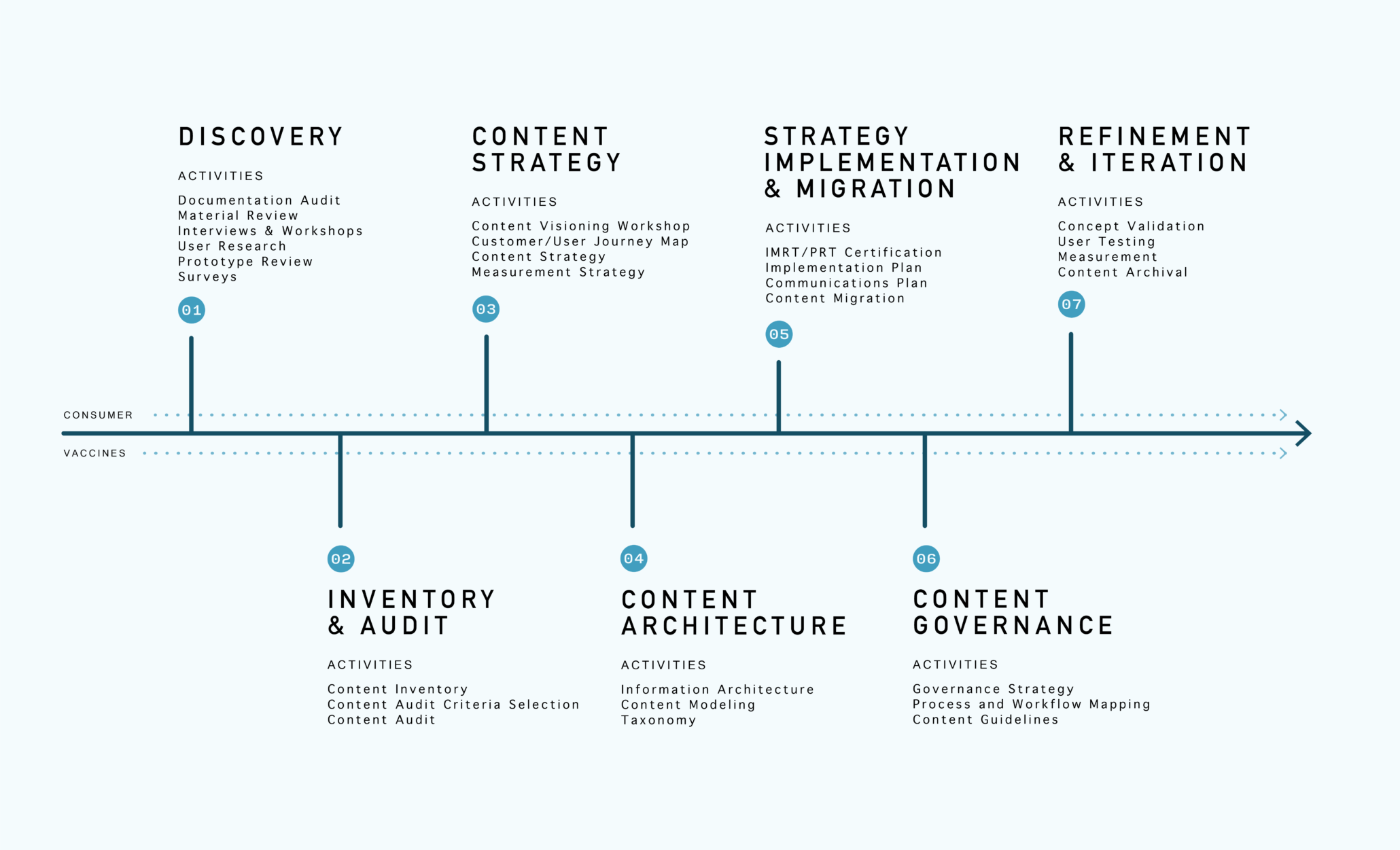 Content Strategy and Governance
Transitioning to a digital-first approach to content creation has given our partners an opportunity to rethink how content is presented. A comprehensive content strategy with a predictable content model guides the creation of more useful information for HCPs.
One of the most important steps we've taken with biopharmaceutical organizations is establishing a governance framework to support these models and templates. As part of this process, companies have also built content guardrails that foster consistency across brands and ensure compliance. Together we have saved content creators and approvers countless hours by optimizing this process and enforcing guidelines that remove subjectivity. These organizations have reduced their review cycles by as much as 50% with a predictable design and content model in place, allowing reviewers to focus on new strategic opportunities.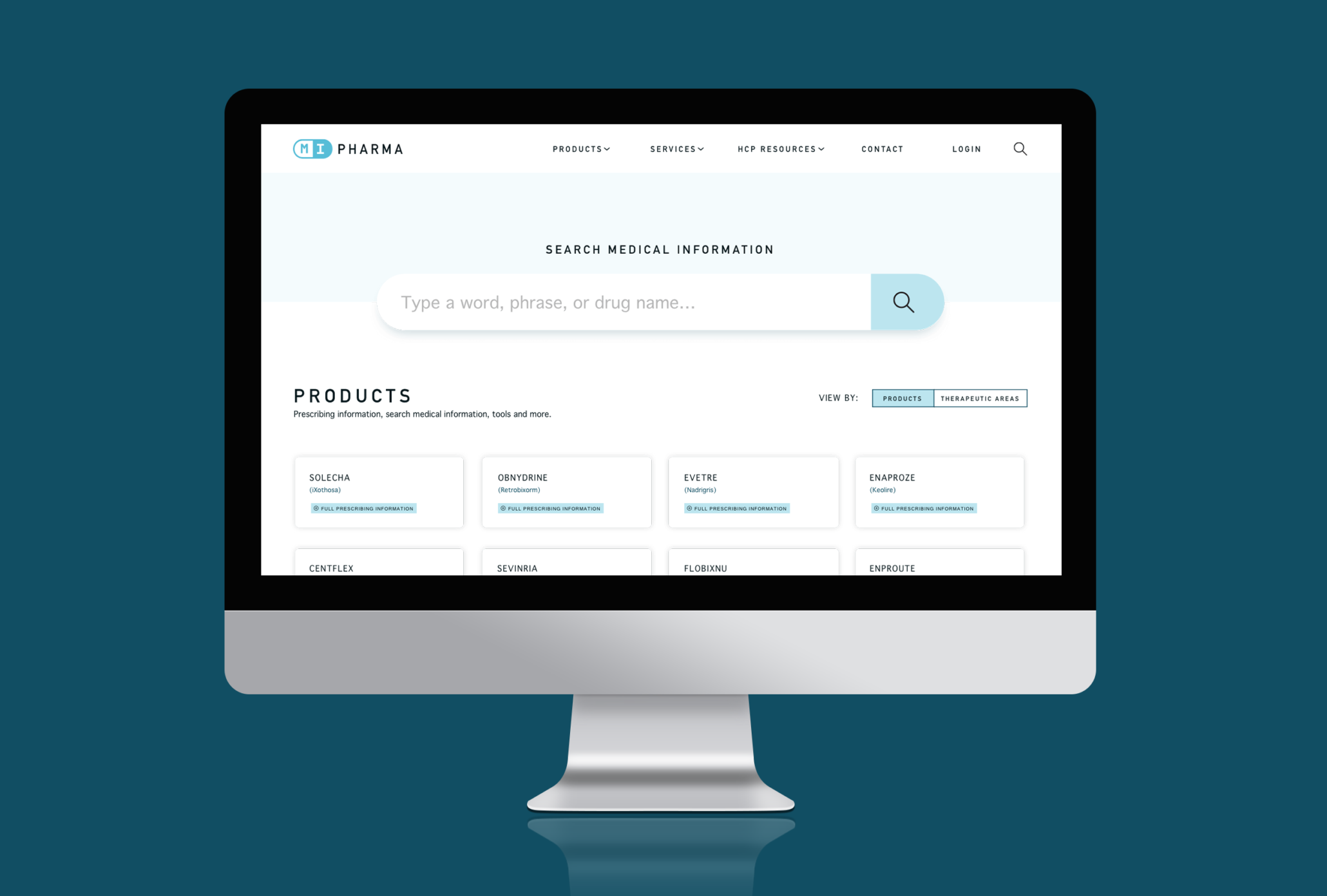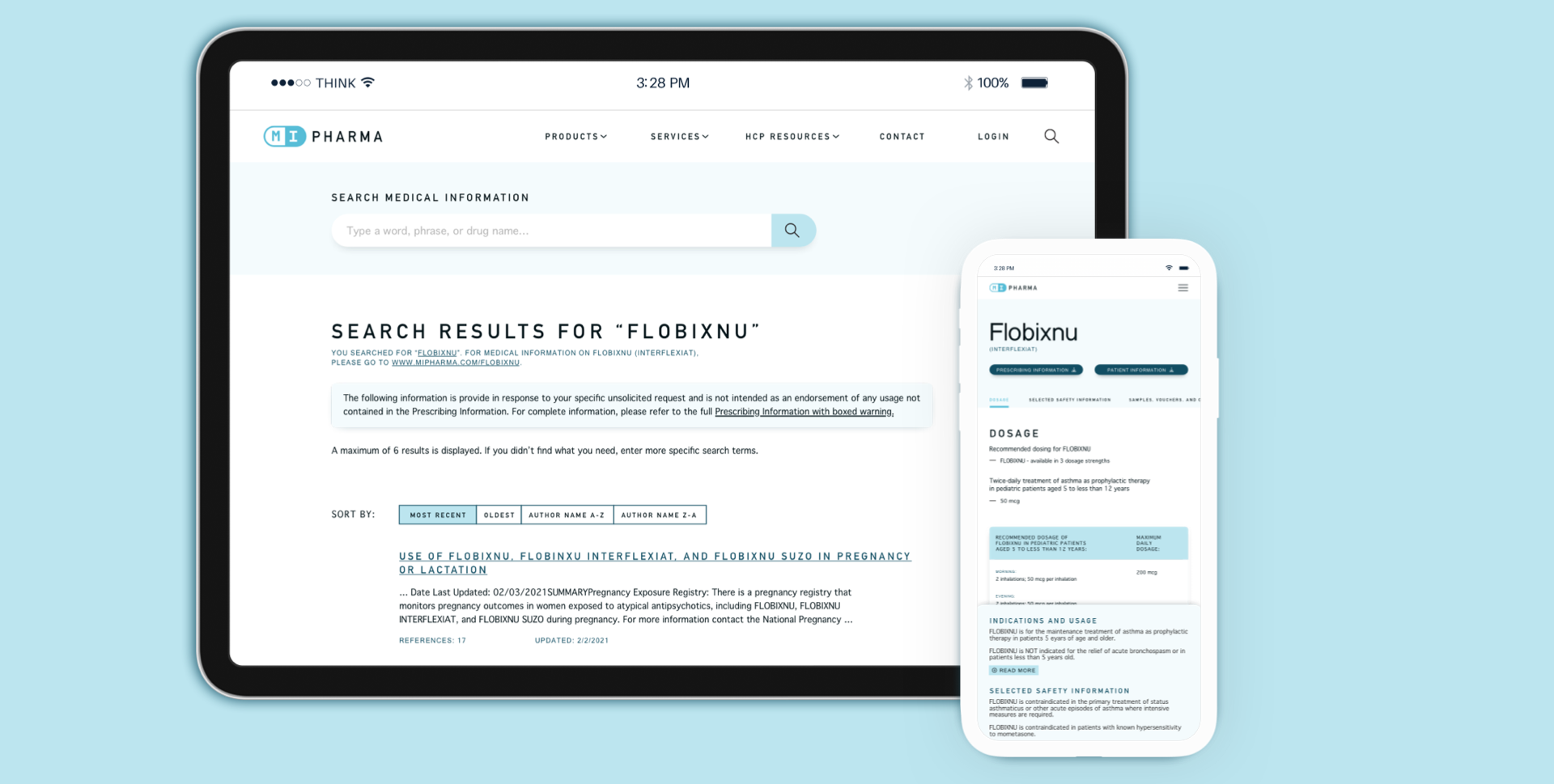 Trusted Medical Information Available for HCPs
Through deep industry experience, we've supported our partners with successful roll outs of efficient content creation and governance processes, making content fully accessible and crafting mobile-friendly designs aligned with medical/legal requirements. This effort has fulfilled the goal of providing HCPs with intuitive access to content at the point of their specific needs.
Drop us a line
Let's talk about your project
We scope projects and build teams to meet your organization's unique design and development needs.
Start a conversation