At Think Company, we consult with clients that need help figuring out a range of complex problems. The bulk of our thinking eventually takes the form of tangible output that can be presented to decision makers or passed to developers. But more often than not, we aren't just solving the intended problem; we're also under the hood, establishing internal processes, developing a system of cohesive artifacts, and recommending tools and best practices that will be used time and time again. This is true not only for the work we are tasked to deliver, but also for how the work will continue to be created after we're gone.
The following tips can help teams look inward and focus on the unwritten, yet essential, aspects of working together.
Establish Opportunities to Connect
Good communication is like a key feature—when it's solid, you don't even notice it's there because things work so seamlessly. It is important to establish regular points of contact to build team rapport, share knowledge across teams to prevent siloing, and promote visibility into the work you or your team is tasked with. To aid in driving conversation, most product teams implement various combinations of Agile ceremonies (or meetings) like: Stand-up, Sprint Planning, Refinement, Grooming, Retrospective, Demo, and Sprint Reviews. If you're looking for a deep dive on how to establish them or learn more, Atlassian has you covered with their in-depth Agile Guide.
Tips:
Prepare – Create agendas to set expectations and prep attendees with the type of feedback you're looking for that will help focus conversation. Not every team is fortunate enough to have a project manager at every meeting, so delegate someone to own this process for every meeting.
Iterate – Establishing recurring meetings is important to set cadence and to hold each other accountable. Adjust frequency and timing as needed, but try to keep those touchpoints instead of cancelling due to busy schedules.
Customize – If daily status meetings ("Stand-ups") can't take place in person, try a "Slack-up", where everyone posts at the same time (you guessed it) on Slack. Create a separate channel to ensure it doesn't get overlooked by general conversation.

Promote Transparency and Awareness
Conveying vision for a product—and the strategic thinking behind it—gives the entire team context into why decisions are made and the business value associated with it. Informed teams are the most motivated and effective in accomplishing both overarching goals and task-based requests because they know how their work fits into the larger puzzle.
We rely on our product teams to extract business goals from industry research, recent customer feedback, usability studies, technical and UX debt, and the list goes on. By organizing and translating these into priorities by type and per team (UX, tech, or QA teams) each team has a backlog of items to consider in their downtime or further down the road. A busy product team has a million things they could be working on, so it's critical to know what problem to solve and when.
Tips:
Democratize prioritization – Workshopping together with stakeholders gets everyone in the same room and clear on what matters. Using a method like a prioritization matrix, fill post-its with all known priorities and organize them on a grid according to variables that matter to your team.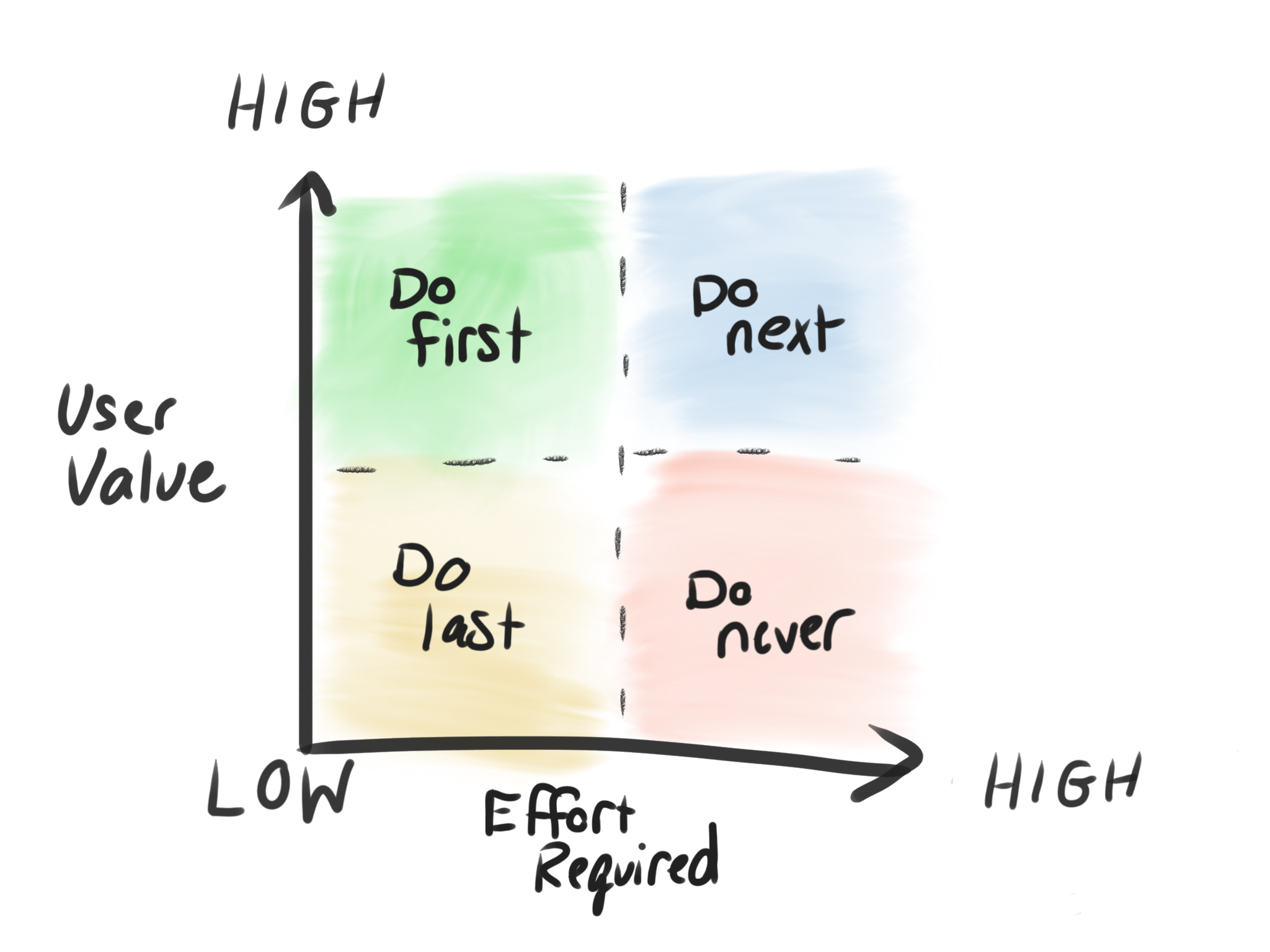 Roadmaps can help to visualize priorities, but they don't have to be time-based. It can be as simple as categories like "Now, Next, Later" or "Q1, Q2, Q3, Q4" so there's room for fluctuation.
Develop a Common Language
Products (and teams that create them) are wildly complex. As design and development consultants, it's our job to balance staying true to the brand while, in the same breath, tailoring new processes to fit the needs of our client. Staying consistent by way of presentation formats and delivery methods is expected, but be open to evolving and advancing practices if the project or deliverable calls for it. We all create this language together, ensuring it's highly adaptable and constantly being improved upon over time.
Tips:
Feature documentation – As designers, we document as many functional and interactive details as possible when we deliver a feature. This process helps to inform not only the architects and developers who are responsible for the build, but also for teammates picking up work in the future. For a recent team, we delivered an interactive cover sheet in Zeplin that is linkable to subsequent screens.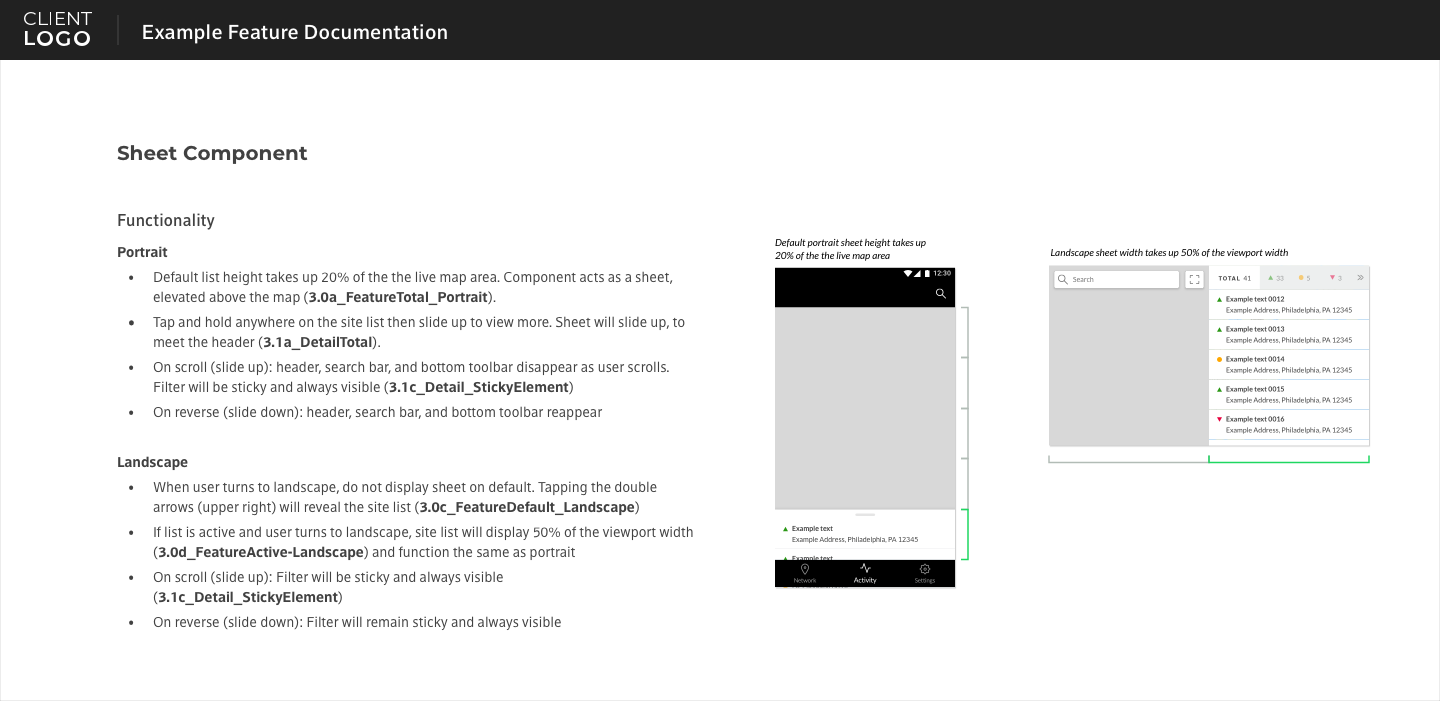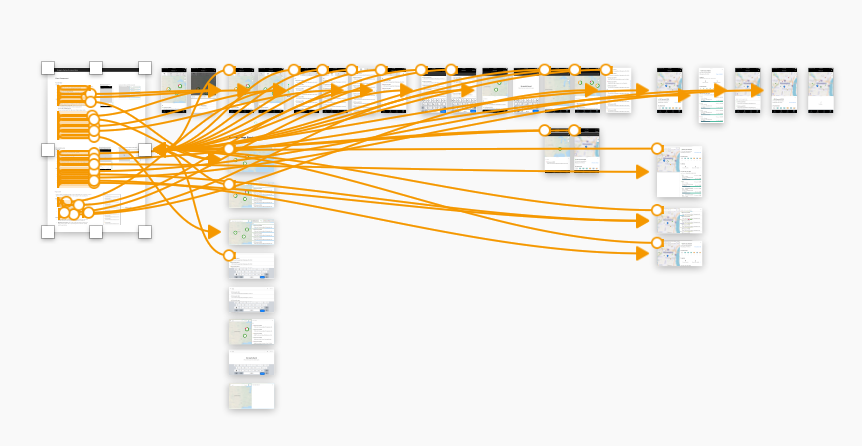 Visual QA (quality assurance testing) – Most development teams have functional QA built into their process, but visual QA is an important step to ensure the design and interactions have been built as originally intended and approved. Non-gating issues can be prioritized so that developers know what to pick up first in their downtime.

Build in time for visual QA testing before or even after a release.
Using Airtable, document the current and expected state of bugs, visual inconsistencies, and usability issues and assign priorities.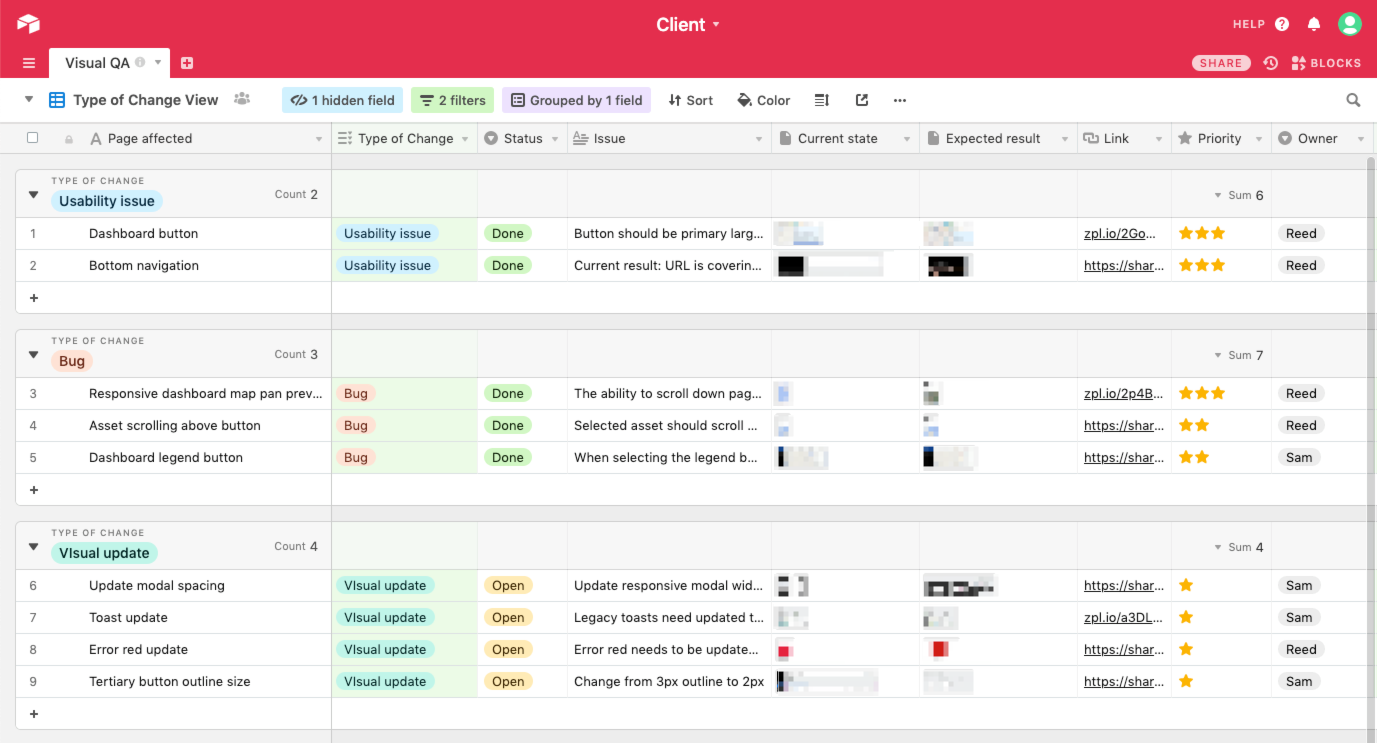 Conclusion
Whether you are a manager or practitioner, consultant or in-house, these common threads—which are both team and role agnostic—build a strong foundation for more informed, successful teams.
---
Send us a postcard, drop us a line
Interested in working with us?
We scope projects and build teams to meet your organization's unique design and development needs. Tell us about your project today to start the conversation.
Learn More