Studios
Center City Flagship
Our Philadelphia Design & Software Development Studio
Think Company's Philadelphia studio is the ideal place to gather and ideate. Soaring ceilings and wall-to-wall windows welcome the city's energy while we strategize, execute, and connect.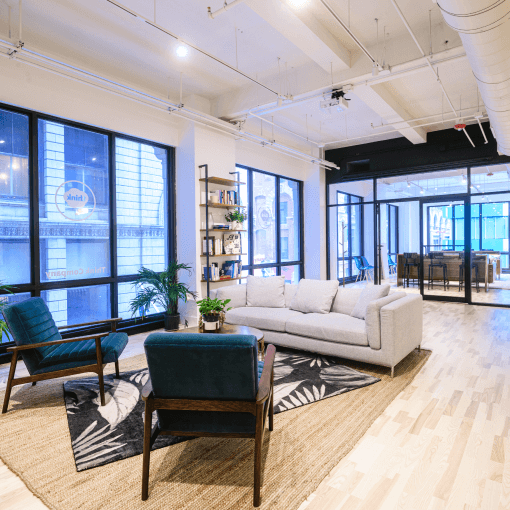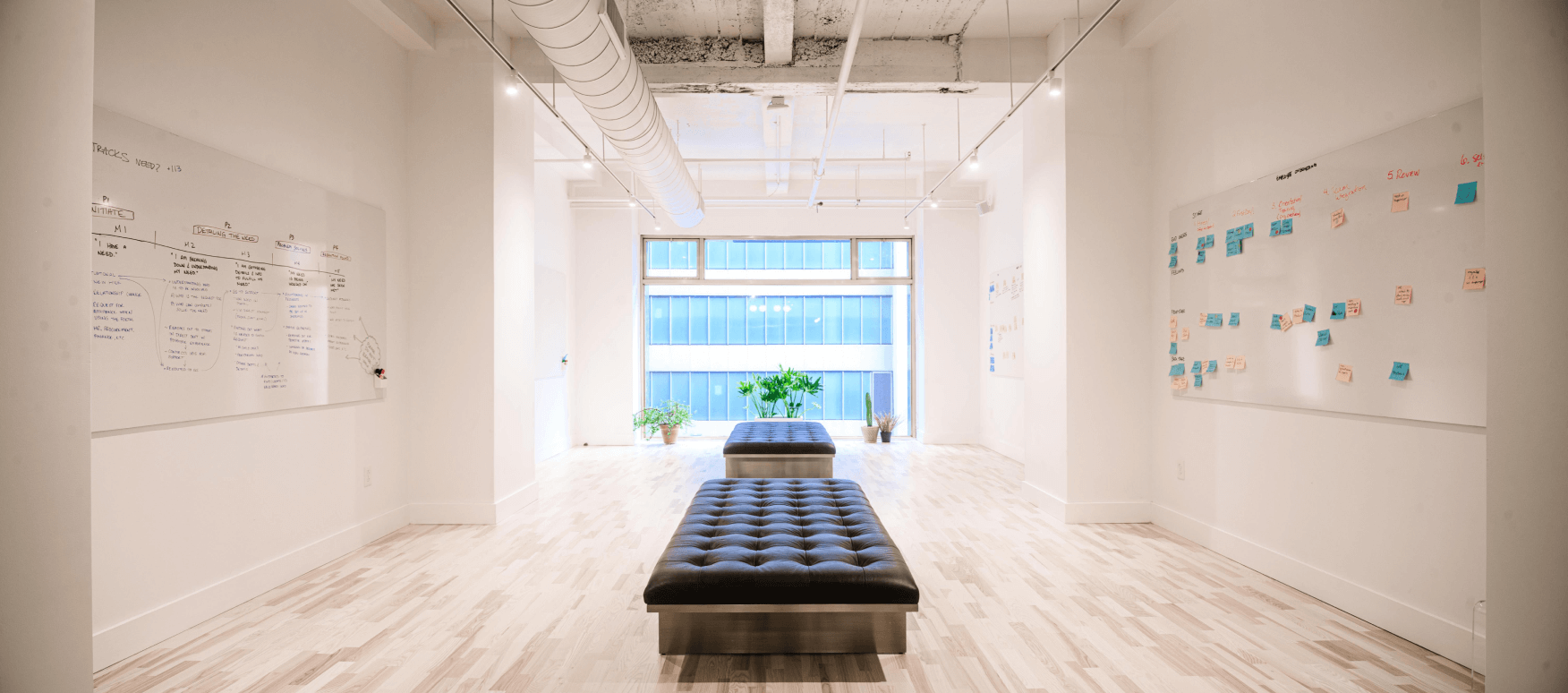 Occupying the entire second floor of the historic Philadelphia Building, this impressive and newly-redesigned space is a bustling hub where our city-dwelling team comes together to ideate, plan, and execute.
With wall-length, sunny windows overlooking Walnut, Juniper, and Sansom streets, plenty of gathering spaces big and small, and open walls for sketching, this Philadelphia design studio instantly feels like home for everyone who knows and works with us. It's conveniently located just a stone's throw from City Hall, easily accessible from all forms of transit, and allows us to keep our finger firmly on the pulse of Philly—a city that's always been in our blood.
Let's talk about your needs
800-296-9190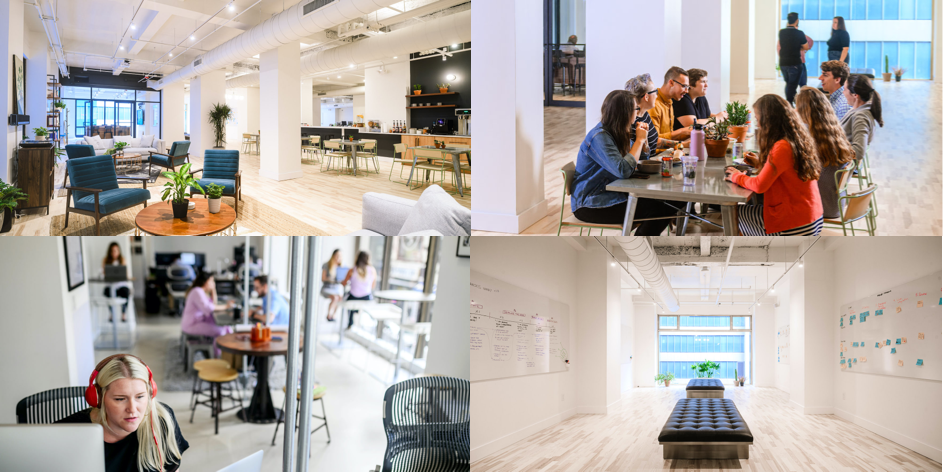 Visiting Our Philadelphia Office Location
Think Company's Philly office is located in the historic Philadelphia Building in the heart of Midtown Village, near City Hall. Whether you're traveling by car, bike, or public transit, we're easy to find. As for parking, valet and self-park options are available. Get in touch with us for more details.
Contact us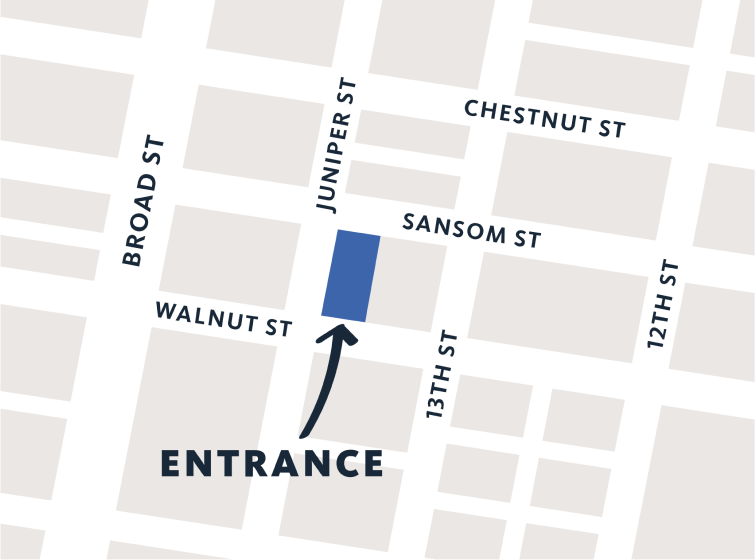 Send us a postcard, drop us a line
Interested in working with us?
We scope projects and build teams to meet your organization's unique design and development needs. Tell us about your project today to start the conversation.
Learn More