Insights report
Digital accessibility as a competitive edge for Insurers
Findings from a survey of the top 18 insurance providers in the U.S.
ACCESS THE REPORT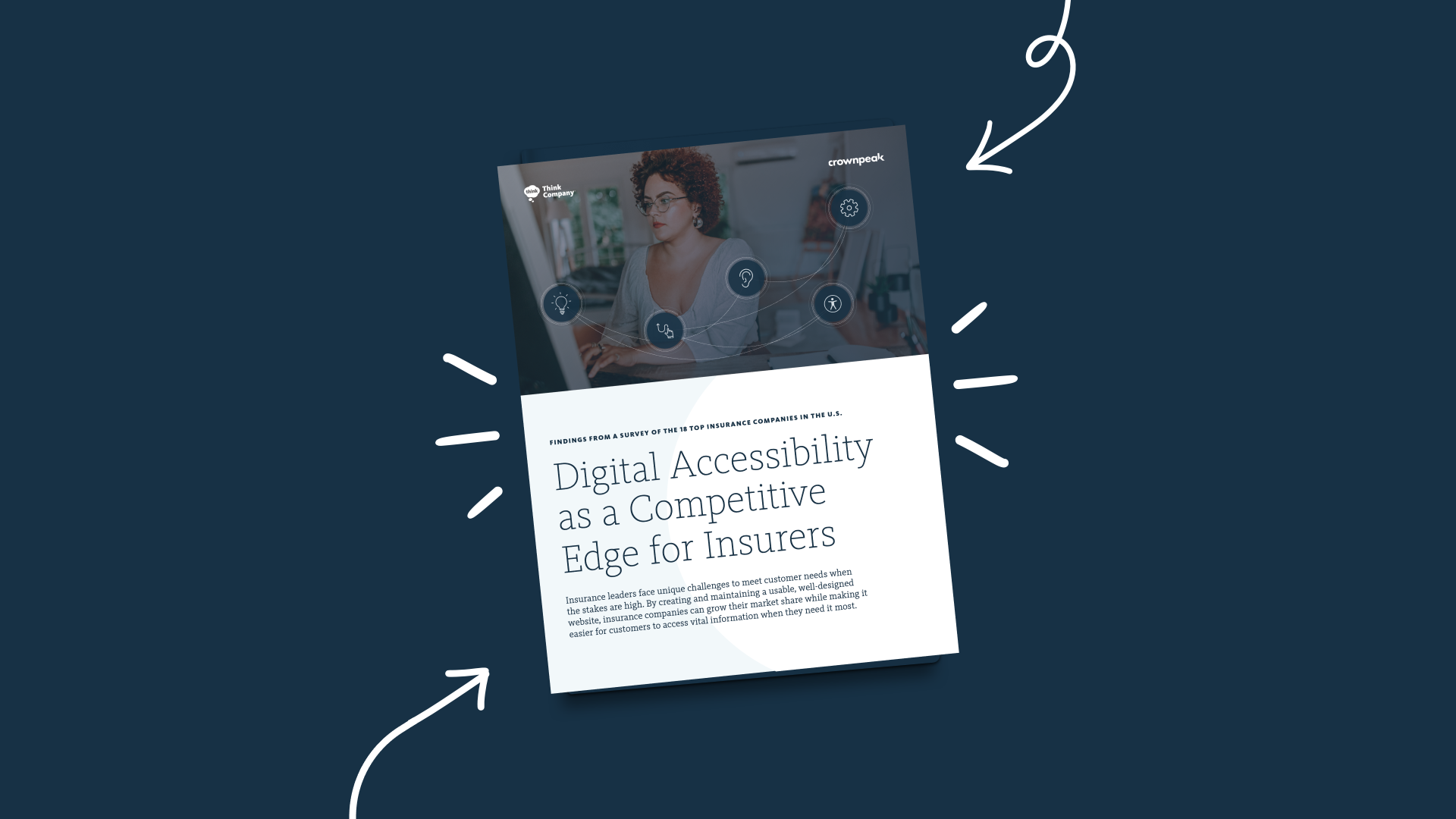 Insurance leaders face unique challenges to meet customer needs when the stakes are high. By creating and maintaining a usable, well-designed website, insurance companies can grow their market share while making it easier for customers to access vital information when they need it most.
In this insights report, Think Company partnered with Crownpeak, an organization performing automated accessibility reports of public websites. We looked at the top 18 insurance companies in the U.S. and evaluated their sites against accessibility and usability best practices. The report outlines the data we collected and trends we've noticed, and it highlights the best practices insurance industry leaders can adopt in 2023 to improve usability and brand reputation to gain a decisive edge in a competitive industry.
You'll learn…
The current state of digital accessibility maturity in the insurance industry
How to make a case for investing in digital accessibility at your organization (beyond checking a legal box)
Why investment in digital accessibility is both doable and good for your bottom line as an insurer
How to plan a customer experience strategy that improves usability and SEO, too
See more
Explore more on digital accessibility
Send us a postcard, drop us a line
Interested in working with us?
We scope projects and build teams to meet your organization's unique design and development needs. Tell us about your project today to start the conversation.
Learn More