Toolkit
Introducing the Impact Outlook Toolkit
An approachable guide for building humanity-centered digital products and services
Access the toolkit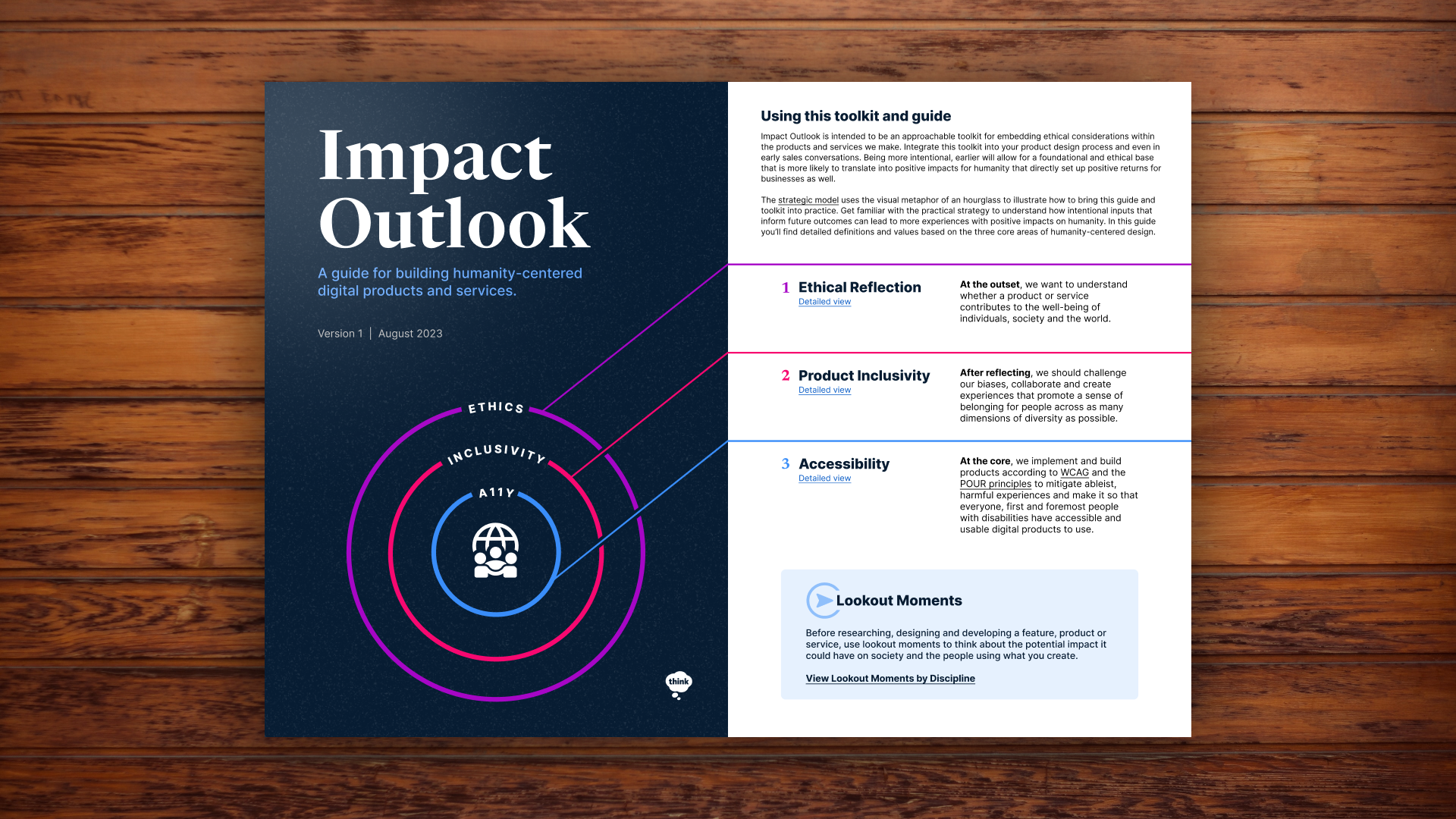 9/7/2023
We recently published our Impact Outlook toolkit, a suite of tools to help you and your organization
build humanity-centered digital experiences
.
As leaders in design and technology, we understand that every design and technical decision we make impacts humans. We believe innovation should start with intention and always include conversations about accessibility, inclusivity, and ethics. 
Product inclusivity is an important part of our practice, a central consideration, and an important conversation that is constantly evolving within Think Company. Design leaders Joseph Carter Brown, Senior Design Lead, and Keith Rich, Principal Experience Designer, created this approachable guide to help our team and the wider industry take practical steps toward creating ethical experiences.
This toolkit is great for many people and roles in your organization. Whether you're a designer, technologist, researcher, product owner, or product leader, if you're making decisions about a product or service, it's important to understand your impact on the experiences you're building. The better you understand intentional design, the more likely you are to create a well-intentioned experience. 
We're passionate about making a positive impact through innovation in the design and technology industry, and we hope you are too. 
Check out the full guide on Figma or download a copy today. 
---
Send us a postcard, drop us a line
Interested in working with us?
We scope projects and build teams to meet your organization's unique design and development needs. Tell us about your project today to start the conversation.
Learn More