We're proud to annouce that Inc. Magazine today ranked Think Brownstone #1729 on its annual Inc. 500|5000, an exclusive ranking of the nation's fastest-growing private companies. The Inc. 500|5000 list represents the most comprehensive look at an important segment of the U.S. economy – America's independent entrepreneurs. Think Brownstone joins Levi Strauss, Facebook, yogurt maker Chobani, Yelp, and many other great companies in receiving this prestigious award for 2012. In addition to ranking #1729 on the list overall, Think Brownstone ranks #49 in Pennsylvania and #10 for IT Services companies in PA.
Many, many thanks are due to our fantastic team and awesome clients, without whom this achievement would not have been possible. Thank you!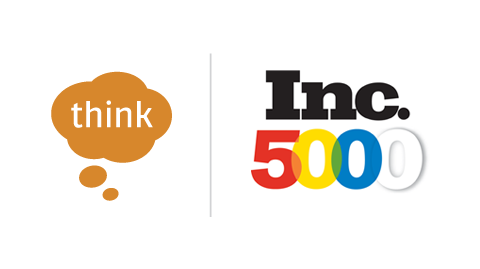 To pave the way for continued growth in 2013, Think Brownstone will soon complete renovation of the the 3rd floor of our Philadelphia studio and now occupies two entire floors of the beautiful landmark building we call home on Fayette Street in Conshohocken PA. In addition, we launched our new Denver studio in April of this year, meeting the need for another home base to better serve our clients west of the big river.
About Think Brownstone
Carl and I founded Think Brownstone in 2007 with the idea that great software products start with careful research and evidence-based user experience (UX) design. At Think Brownstone, we believe that Web, mobile, and desktop applications built on this solid foundation will delight users and drive business success. We're an energetic, growing company equipped to help you tackle just about any design challenge.
Look around—the businesses experiencing run-away success (like the ones on the Inc. 5000 list!) are the ones providing products and services that are the most beneficial, intuitive and enjoyable to users. How do they do it? It's all about achieving balance between the goals of the business, the needs of the customer, and the possibilities of modern technology. At Think Brownstone we're master-balancers. We consistently consider and develop all three tracks with you, integrating them into a coherent, seamless design.
For more information about Think Brownstone, visit www.thinkcompany.com.
---
Send us a postcard, drop us a line
Interested in working with us?
We scope projects and build teams to meet your organization's unique design and development needs. Tell us about your project today to start the conversation.
Learn More