The New Year is a time when we start to think about new beginnings, reflect on who we are, and even who we want to be.
This was going to be a blog post about our new site that we recently launched, followed by a technical rundown reflecting on the development behind it. I was going to tell you about the custom display typeface that we created for the headlines that pay homage to our dedication to sketching ideas. And I was going to tell you how we sprinkled custom icons into the font family — a method that is being explored now by services like IcoMoon and Symbolset, among others — to increase the styling flexibility of the icons. The customization we did to the CMS to make our site a collaborative environment that every Brownstoner could contribute to was a great exploration of possibilities that stretched the technology to fit our vision.
* * *
But our site cannot be defined by how it was built. While it can be easy to get excited about the newest technology or standards that help us deliver our ideas, it is simply a means of production that is only limited by the creative vision driving it.
There is a humorous TED Talk by David Carson from 2003 that ends with a great quote about design:
"You have to utilize who you are in your work. Nobody else can do that: nobody else can pull from your background [and your experience]".
When I heard that, I realized that our new site isn't about any underlying technology, it is about the underlying team behind it. We are a team dedicated to collaboration that believes there is enormous value in a great user experience.
So when it came time to redesign and develop our site, we followed our own process to gather the knowledge and voice of our team. We brainstormed during Think Sessions to gather ideas for what our site could be and envision how it would be used, and by whom. The unique knowledge of every team member shared during these sessions was invaluable to shaping our vision of the site: from inspiration, to technical possibilities and challenges, to content strategy.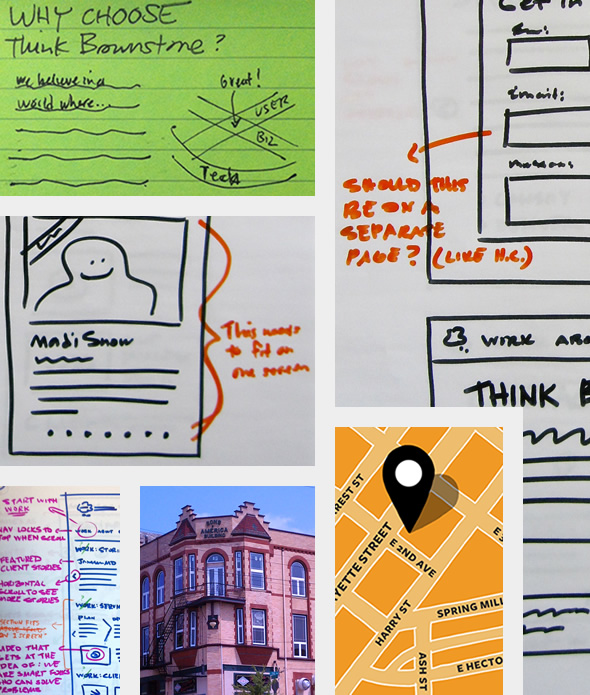 It is this same reason why our projects progress as a conversation and collaborative effort between us and our clients. While we pull from our industry expertise, experience, and knowledge, the domain knowledge our clients and their customers possess is invaluable to developing a successful solution with their voice.
I guess it should be obvious but sometimes the most simple concepts are the most elusive as we focus on knocking down whatever challenges lie before us with precious little time to reflect… but for me this little truism is clearer now than ever before: a new website isn't only about who you want to be, it is about who you are and sharing where you have been.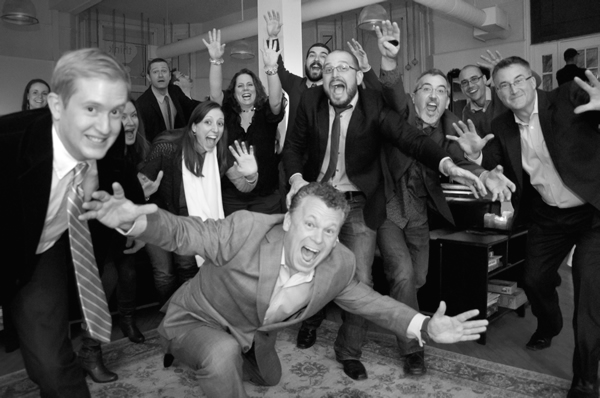 ---
Send us a postcard, drop us a line
Interested in working with us?
We scope projects and build teams to meet your organization's unique design and development needs. Tell us about your project today to start the conversation.
Learn More