This past Friday night we celebrated Think Brownstone's five year anniversary at our annual Open House party. Five years! Thanks to all who came out to help us mark this exciting milestone in the life of our company. Carl and I owe a ton of gratitude to our incredible team and fantastic clients who continue to believe in Think Brownstone. This is a really great company. And as I look through the pages of our five year retrospective "culture book" I think I know why. I think it's because we all believe a few things: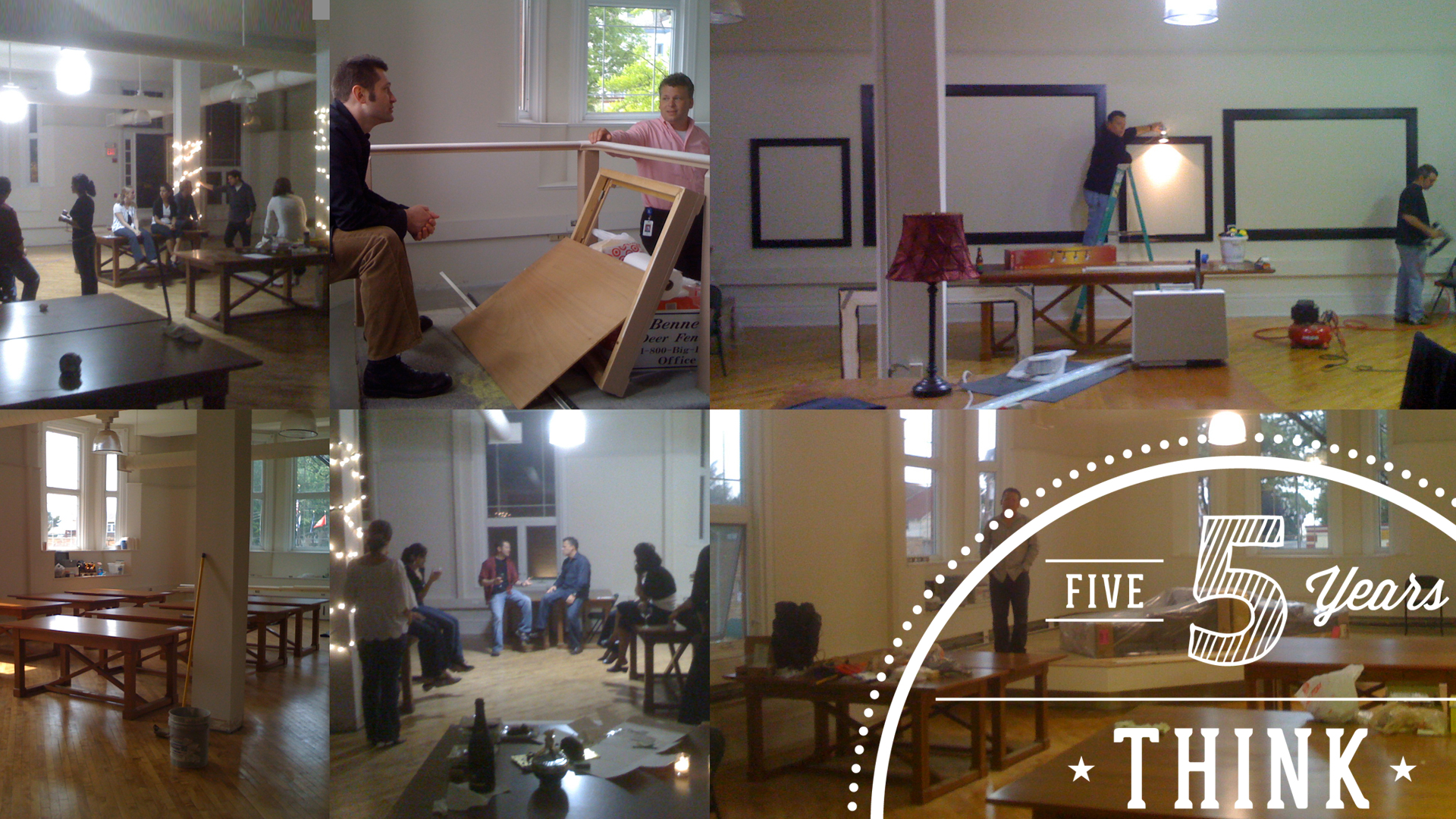 1. We should be good to each other
Genuinely successful business is built on relationships where there is mutual respect, trust, and professional courtesy. We can make smart business decisions while at the same time do right by our clients and co-workers. Uncle B's a nice guy but he won't finish last.*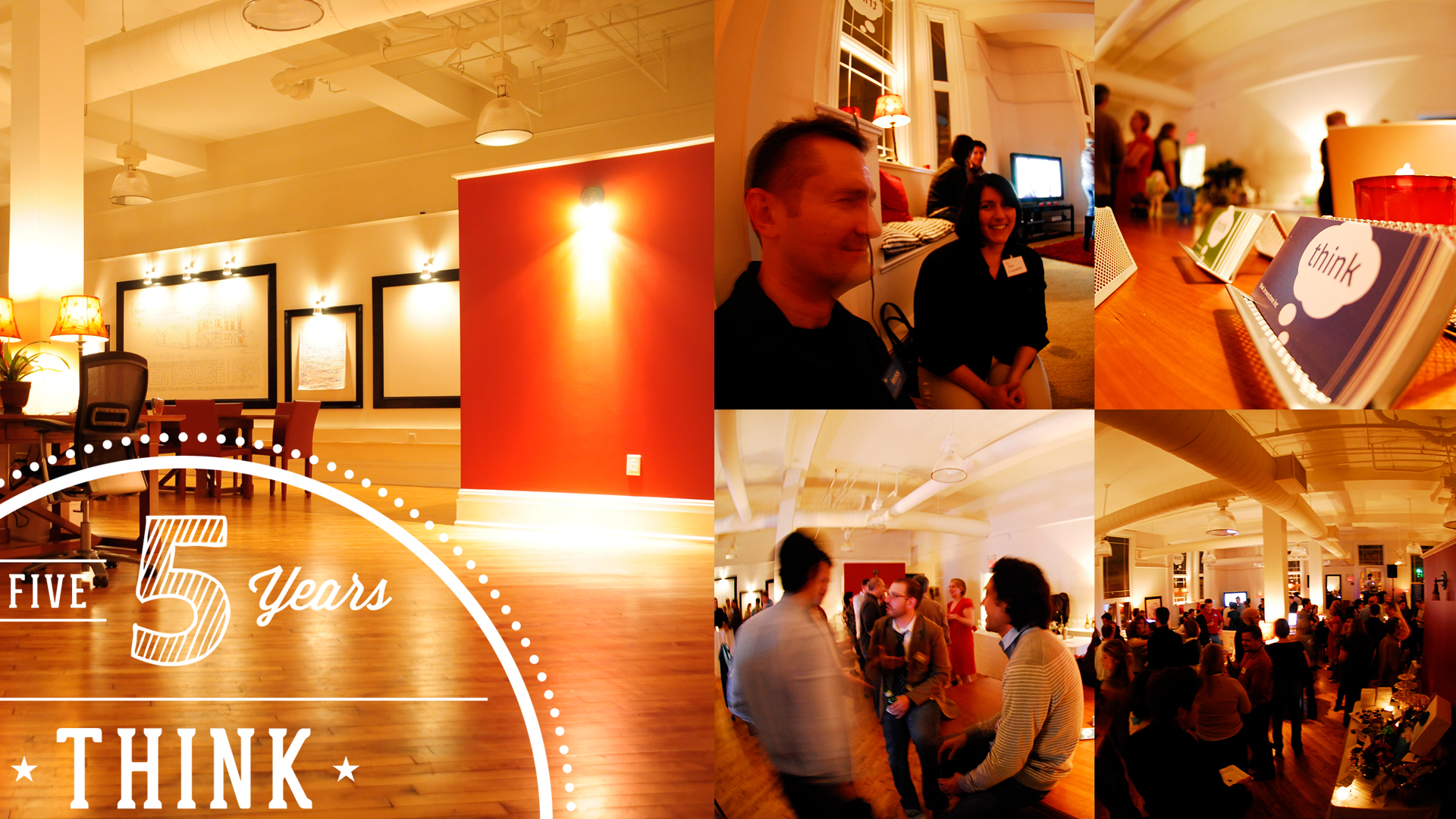 2. We should be excellent
We set our standards high, work hard, and trust the design process to lead us to the best solutions. We "connect the dots" in our design work and in our client communication, leaving no important detail open for interpretation. We aim to be known for the high quality, smart simplicity, and enduring beauty of our work.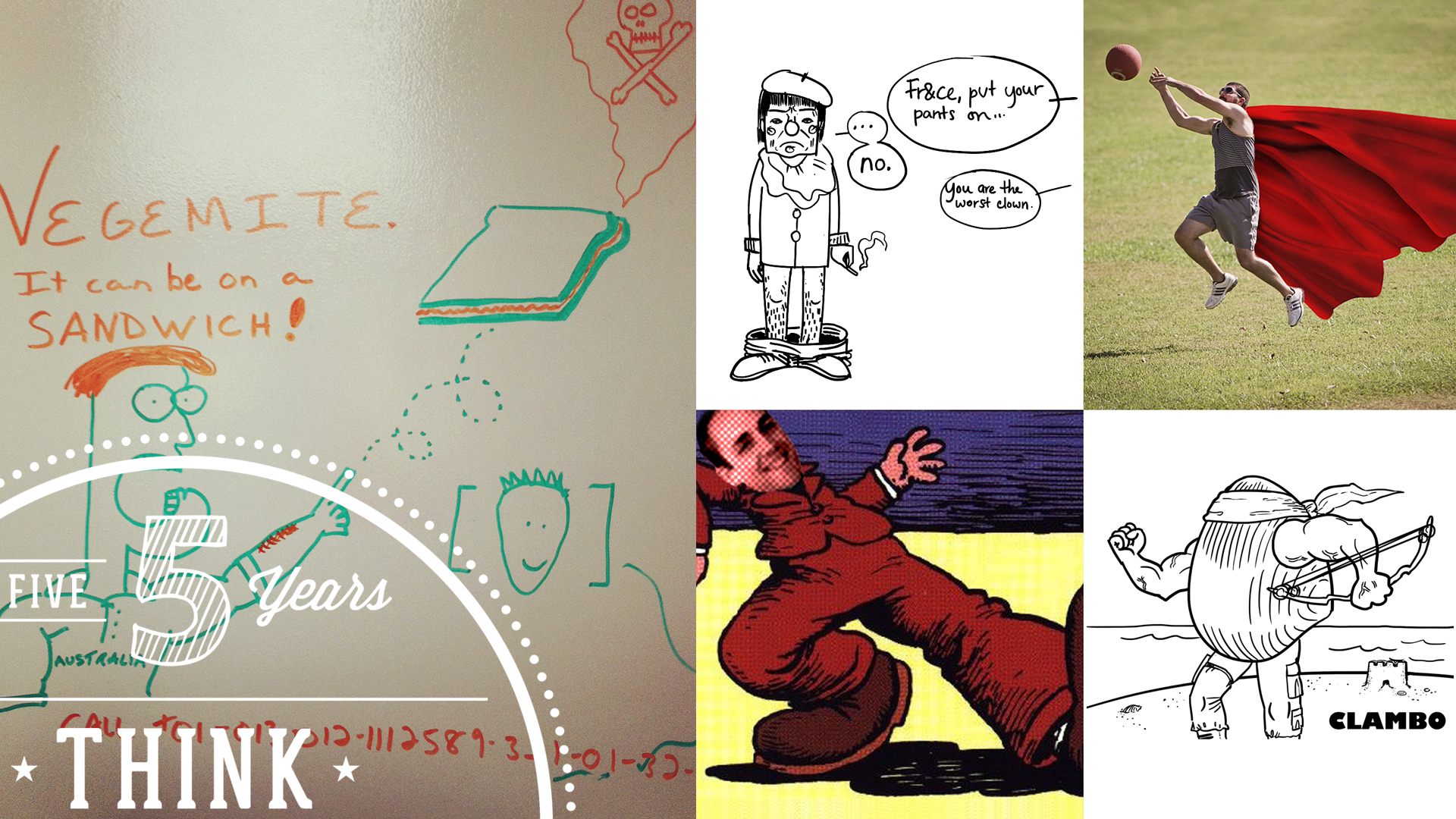 3. We should look forward to coming to work every day
And we do. Our Think Spaces reflect the beauty and attention to detail found in our design work, and our team is made up of only the most exceptional design professionals. This fosters creativity and mutual respect, and makes Think Brownstone awesome.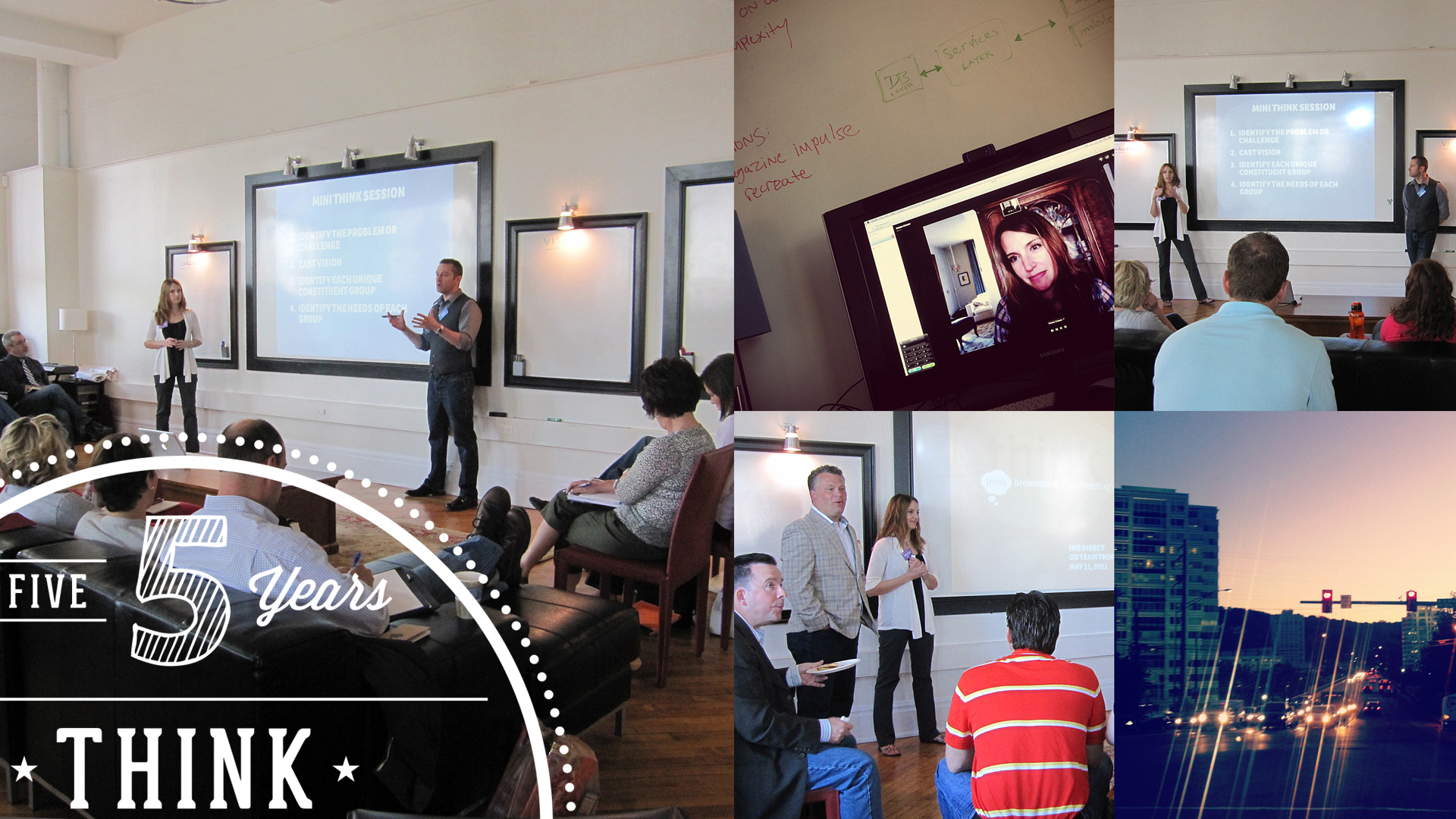 4. There's enough work out there for all of us
Make no mistake, we want to win. But we know we're not the right fit for every prospect in every situation. There are lots of great design shops in Philly and Denver and we love being part of the design community, sharing what we're learning, and contributing to the greater good of our profession.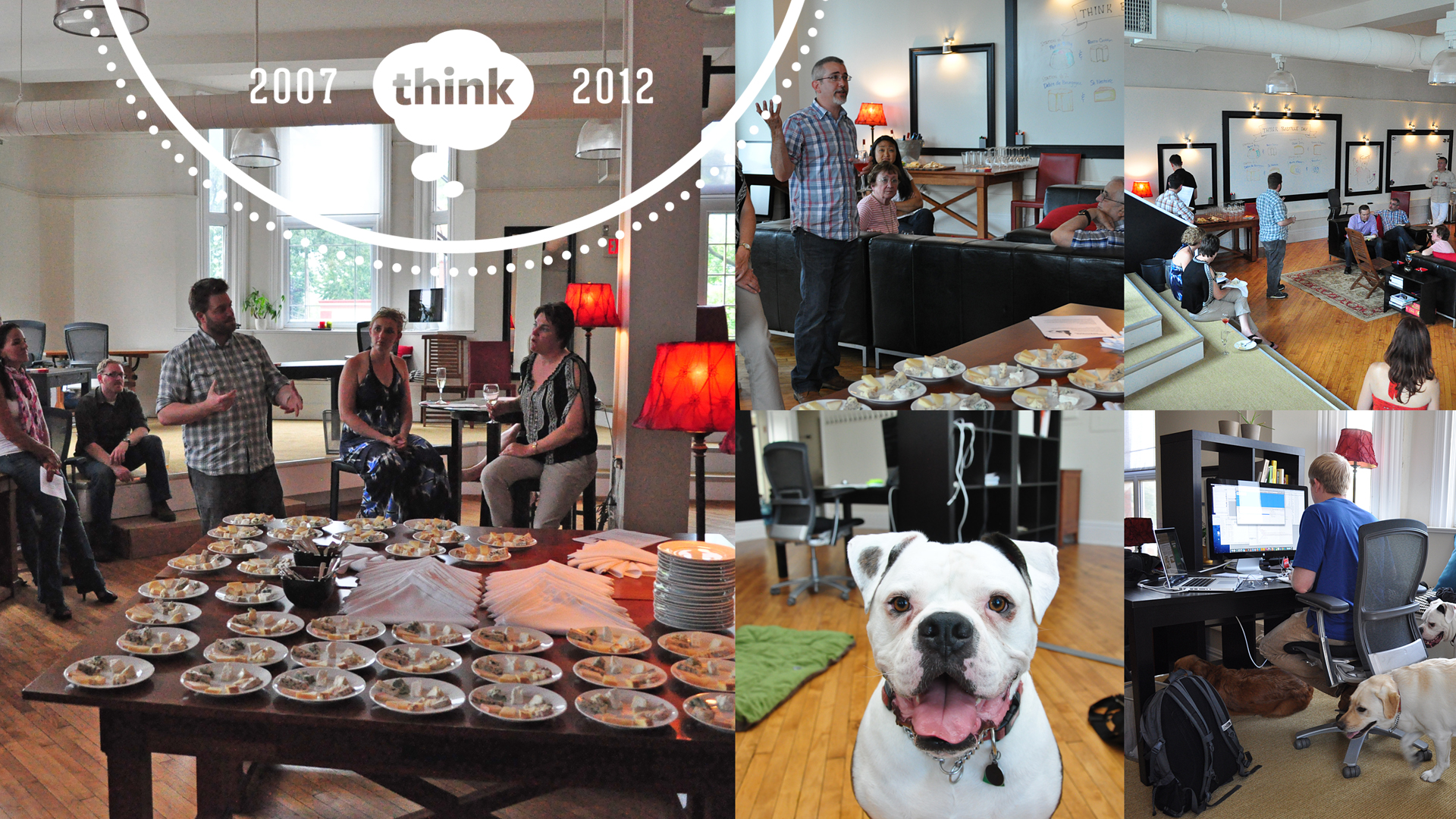 5. We should grow
We're proud to have been recognized for our growth by the Philly 100 and Inc. 5000, and we want to keep growing so that all of us can have invigorating, rewarding careers where we take on new roles and challenges, learn how to be great leaders, and become better people.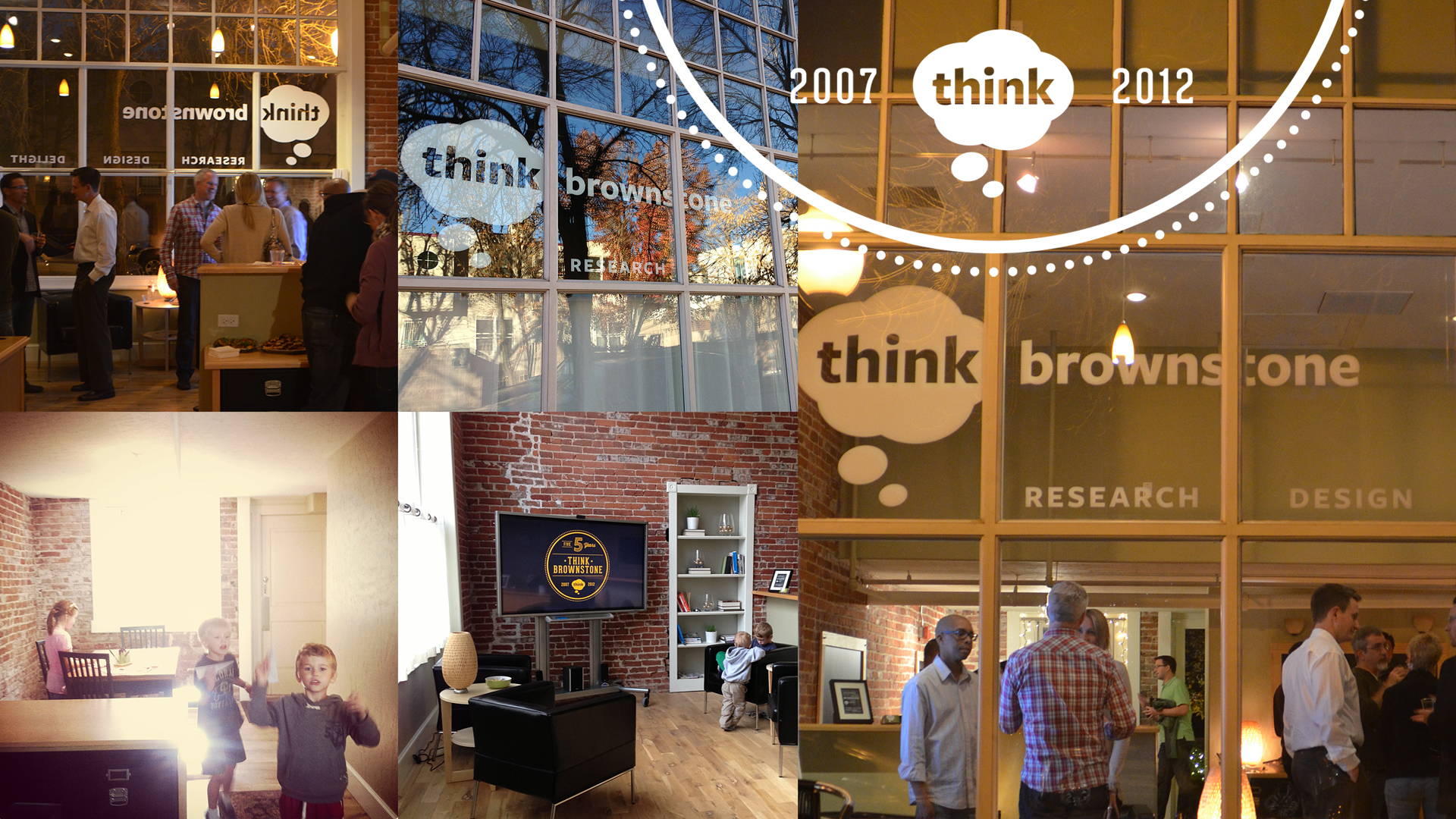 6. Good design can make the world a better place
Whether it's an intuitive business application UI thats makes an employee less frustrated and more productive, a design thinking workshop that helps a group of leaders discover a solution to a serious problem, or a beautiful website that entices people to contribute to an important cause – design has the power to move our world toward its ideal state.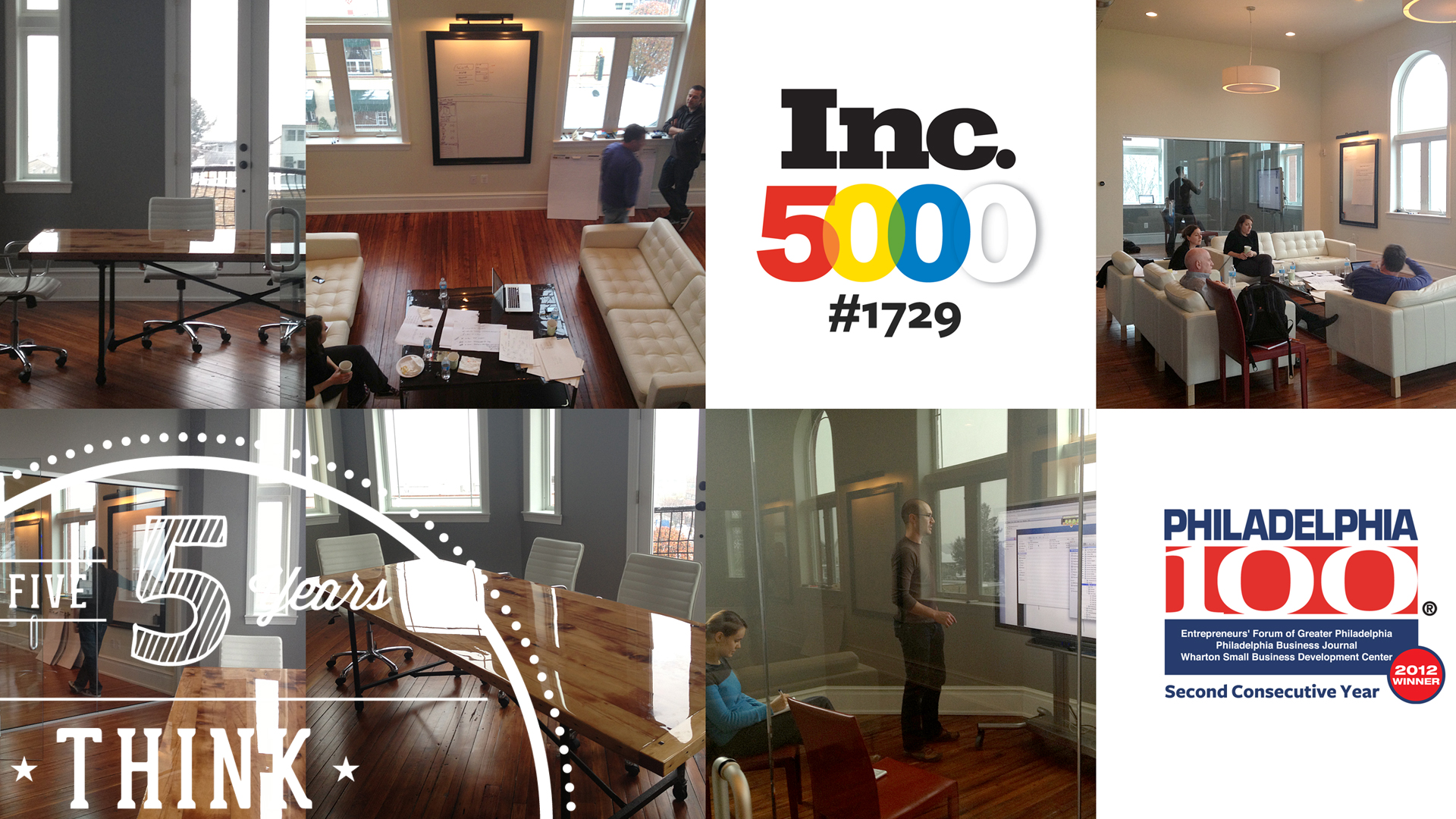 Thanks again, everyone. Here's to another five great years ahead!
—–
* FYI, "Uncle B" (or Uncle Brownstone) is our imaginary, generous and bearded friend who controls the Think Brownstone coffers. He's been known to pick up the tab at Bastille Day Cheese Day, the Open House party and other company events. If you hang out with us long enough, you'll probably hear someone say, "Thanks, Uncle B!"
---
Send us a postcard, drop us a line
Interested in working with us?
We scope projects and build teams to meet your organization's unique design and development needs. Tell us about your project today to start the conversation.
Learn More