Here at Think Company, we do a lot to enhance the health and wellness of our employees. We have flexible time off so our employees can continue to bring an energetic, enthusiastic, and creative spirit to work. We have fresh fruit delivered to the office each week as well as a weekly yoga class for all Thinkers. We also sponsor cyclists in a race each year and runners in the various marathons throughout our beloved city of Philadelphia.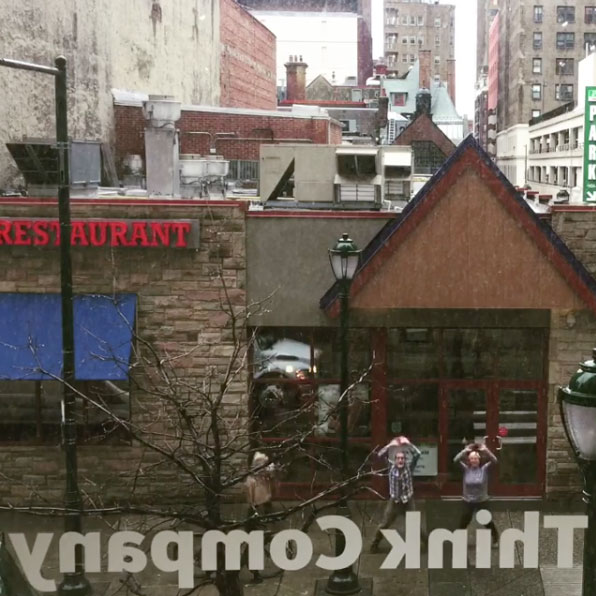 Over the past three years, we also did a biggest loser-type challenge that focused mainly on weight loss. It dawned on me this year that not everyone needs to lose weight, or wants to lose weight. Some people are even trying to gain weight! (Imagine that…) So I started thinking about different types of challenges that would be more appealing to all employees.
One day, we were sitting around the lunch table in our Philly East studio when I told some team members about my idea. Naturally, the conversation turned to diets or nutrition plans that were giving the friends and family members in our lives some results. We talked about Keto, Paleo, Low Carb, Low Fat, Advocare, and Weight Watchers. We then started an in-depth conversation about macronutrients and how we wish there was someone who could help us get on track (and explain what macro and micro nutrients are in the first place).
Later that evening I saw an email from Brian Feeley telling me he overheard our conversation. I think it scared him, as he told me we needed to do something before all of our coworkers start eating nothing but ice chips and snacking on air.
He also mentioned his wife Katie, owner of Power Plant Gym in Aston, PA—and that she might be able to help us out. We chatted with Katie about what we were looking to do, and it quickly became a no-brainer to have her come in to talk to the team!
INTRODUCING THE FULL HEALTH CHALLENGE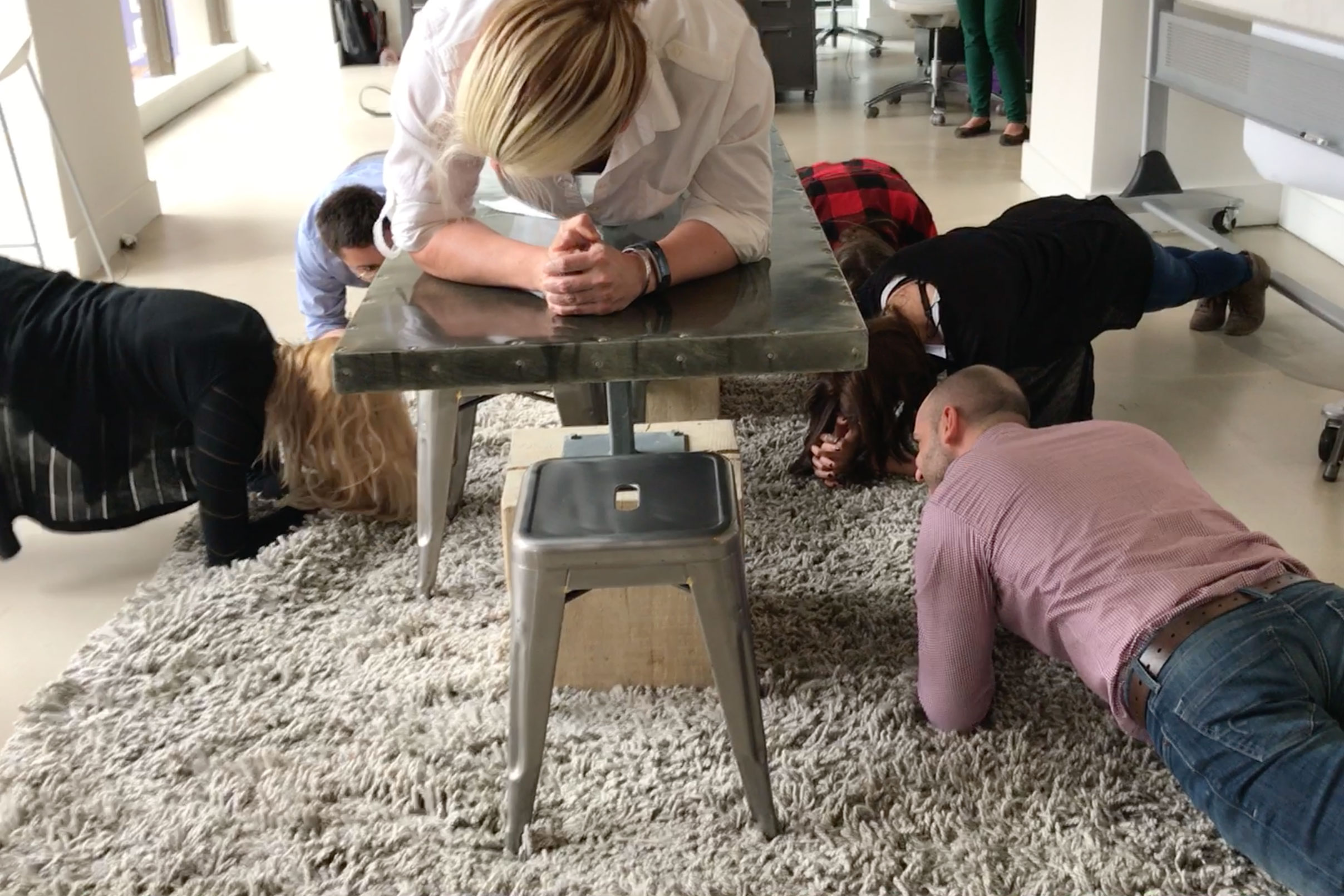 Katie introduced us to the idea of Full Health. I loved it immediately as Full Health didn't focus just on weight—it focused on mental, physical, and emotional well-being. We worked together to develop a challenge for Think Company that consisted of the following:
Sticking to a nutrition plan of the employee's choice
Moving your body daily for 15 minutes or more
Carving 30 minutes out of your day to do something that makes you happy
There were also bonus points because we are huge nerds who love extra credit! Bonus points would be given for things like 20 jumping jacks in a public place (with surprise participation from a passerby on the street, if you're lucky!), planking for 1 minute, or trying a new recipe that you've never made before.
Katie has been instrumental in getting this challenge up and running, and she helped us by:
Developing the plan for us
Visiting the studio several times and leading sessions on various health and fitness topics
Actively participating in our #thinkwellness2017 Slack channel, answering all of the questions our employees threw her way
Q&A WITH KATIE
We had a chance to ask Katie some questions about Full Health and wellness in work and life.
How long have you been working in the health and fitness industry?
I started coaching part-time in 2011 while I continued working at a regular 9-5 desk job. Then I made the switch to full-time in 2012 and have been coaching ever since. Power Plant opened in 2015.
Why do you think focusing on "full health" in a workplace challenge is so critical (and the way to go)?
Full Health is the belief that our health is equal parts mental, physical, and emotional—and that balance among all three is essential. It's hard to succeed at any goal—especially a health-related goal—when one part of the equation is missing or lacking care. Many workplace challenges place undue focus on body weight. Not only does this neglect other aspects of health, it also makes an assumption that every participant has the same goal. In reality, goals are as unique as individuals. Presenting Full Health in a workplace challenge allows participants to set goals that are meaningful to their own lives and emphasizes balance.
What can you tell us about goal setting and the importance of doing so?
Setting a realistic and actionable goal is arguably the most important part of any desired change—lifestyle, work, health, etc. If you don't know where you're going, how can you determine the best way to get there? A common practice in goal setting is to set SMART goals (Specific, Measurable, Attainable, Relevant, and Time-bound). The pieces that most people struggle with are Specific, Measurable, and Time-bound. For example, it's easy to say, "I want to run more." A better goal might be, "I want to run a 5k (specific & measurable) by the end of the year (time-bound)."
What would you say to someone who is just getting started with incorporating "full health" into his or her work week (and beyond)?
Start small, and start with one thing at a time. Making lifestyle changes can be super overwhelming, and popular culture (or really, popular marketing) pressures us to believe that we have to be all in or all out. In reality, it's all about balance (but of course, moderation doesn't sell). You don't need to completely overhaul your diet to chicken, rice, and broccoli and go running 7 days a week to be healthy. Maybe swap out soda for water during the week. Or try to go for a walk 3-4 times a week, or during your lunch break. Small changes lead to bigger changes and more sustainable lifestyle change in the long term.
It's also important to recognize how mental and emotional health affect and contribute to physical health. Getting good sleep, taking quiet or reflective time during the day, spending quality time with a person who makes you happy… these are all actions that contribute to your overall well-being.
What are your thoughts on fad diets?
In my experience, any "diet" that eliminates entire food groups isn't a great idea. Obviously, this is different for people with specific medical conditions or value systems that affect food intake. You don't need a "cleanse" or "detox" (that's what your liver is for). Solid foods are important. There is no "quick fix." And if it seems too good to be true, it definitely is. For the general population, the best diet is the one that you can stick to and that makes you feel good physically, mentally, and emotionally. If your diet is perfect on paper, but you hate it, you'll never stick to it. That's not a "good" diet.
Any other guidance you wish to share?
I think the most important part of a wellness program—whether in a corporate or personal setting—is to introduce people to new ways of thinking about health and fitness. If a challenge ends and everyone is like, "Yes! Now I can have a 'cheat' day and do all the things I didn't do the past 12 weeks," then that is not a successful challenge. Ideally, a 12-week challenge is a 12-week guided kickstart to a lifestyle that continues after the challenge ends. By the end of the challenge, it shouldn't feel like a challenge at all. It should be just life. And a happy life at that.
FULL HEALTH CHAMPS
Now that we've completed the full health challenge and celebrated our winners—TJ Nicolaides, Suzanne Cotter, and Sunkwon Bush—it's safe to say I didn't win. However, I'm from the trophy generation so I was happy to know I still won in that I am now more familiar with Full Health. I learned so much about myself and had amazing support from my co-workers.
Like most things, being and feeling healthy at work takes patience and practice. It's easy to get caught up in the hustle and bustle of work and family life. If you're like me, it's also easy to put other people's needs before your own. This challenge helped me to understand that taking care of oneself goes far beyond physical appearance. It increases positivity in our lives and in the environment around us (like the office or studio). When we feel better about ourselves, we are able to make better decisions, think more clearly, and react to situations more positively than before.
What do you do to bring your best and healthiest self to work? Let us know in the comments.
---
Send us a postcard, drop us a line
Interested in working with us?
We scope projects and build teams to meet your organization's unique design and development needs. Tell us about your project today to start the conversation.
Learn More