Five years ago we started a tradition at Think Brownstone that has grown into something that is almost unrecognizable from its original inception. Bastille Day Cheese Day started as a quick break from the daily grind: I would bring in cheese and a small gang would congregate in a meeting room to taste and listen to me tell rambling stories about shopping for cheese with my father. If that's all BDCD was today, I wouldn't be writing about it.
On July 11th, we staged an event for over 80 guests that focused on the craft of cheese making. The event was co-hosted by our friends Tenaya Darlington, author of House of Cheese, and wine consultant Jana Sukala, CSW. Tenaya and Jana took us on a tour of the craftwork of three local cheese makers.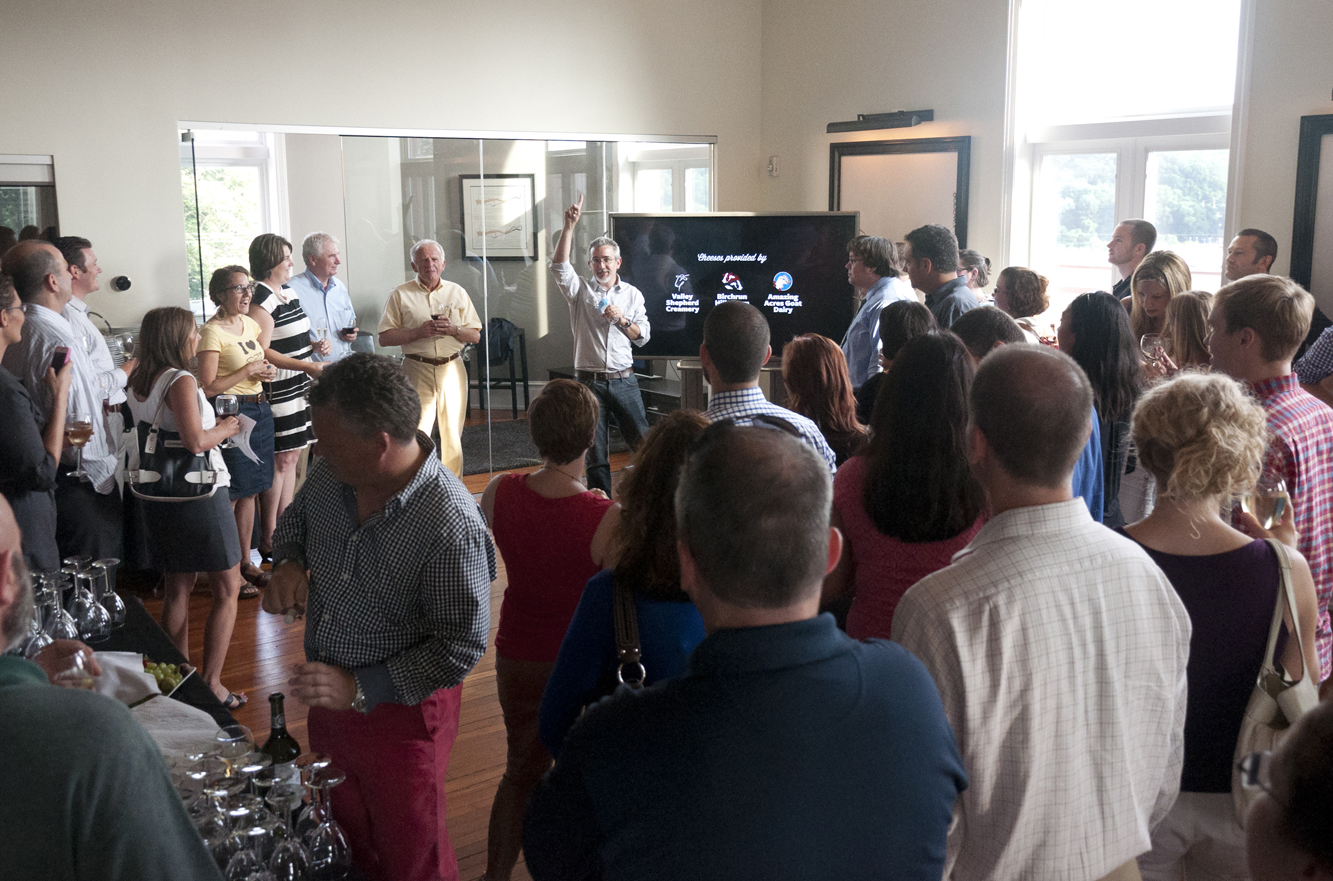 Each cheese maker brought their own flair to the evening: Jamie Png demonstrated the art of pulling mozzarella. If you have never tasted freshly-pulled, never-refrigerated mozzarella you are missing something special. Will Reid brought in goat cheese selections from his farm Amazing Acres (side note, Will was a project manager at Think Brownstone before he chose to pursue his love of cheese making.) Finally, Sue Miller let us sample her delicious washed rind and blue cheeses from Birchrun Hills Farm. As a special treat, each cheese course included custom-made, cheese-themed chocolates including a white chocolate blue cheese truffle. Sounds weird? Try it, you'll be amazed.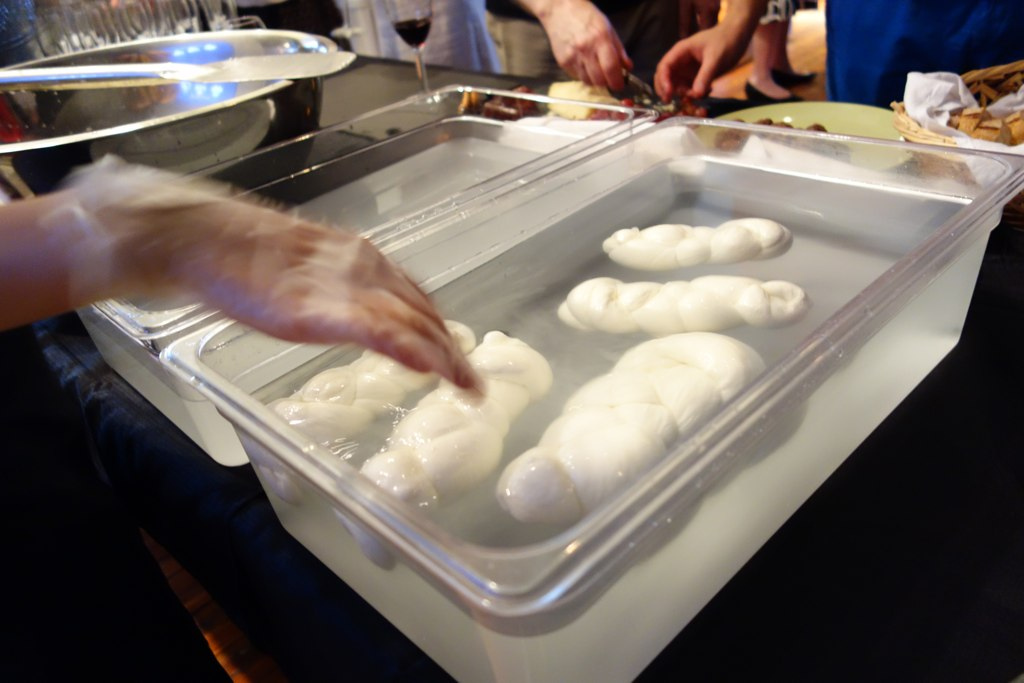 Each of the past BDCDs have had a theme and this year was no different. Tenaya chose to focus on the craft of cheese making. To do that right, she invited the actual artisans of the featured cheeses to interact with the crowd. Whether you were watching Jamie pull mozzarella into pillowy, briny braids; or chatting with Will about his flock of goats; or discussing the intricacies of aging the perfect blue cheese with Sue and her son Randy – this was an opportunity to get up close and personal with the artisan-scientist that is a craft cheese maker.
And speaking of artists, we can't talk about the tradition of BDCD without acknowledging the beautiful cheese murals of Mike Colibraro, our resident cheese artist.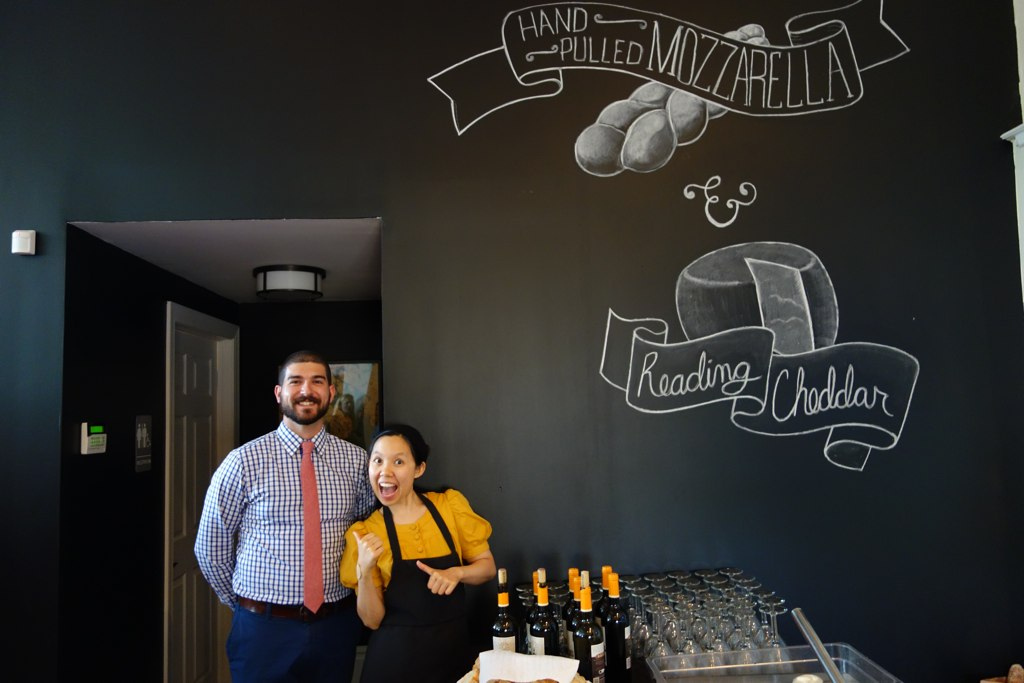 Think Brownstone has grown even more than BDCD has, but we still recognize the importance of being artisan-scientists ourselves. We often refer to the disciplines we practice as "crafts." When we recruit, we look for evidence that our candidates are part craftsperson/part scientist. You might not immediately think there are parallels between experience design and cheese making, but they are most certainly there.
If you want to sample the cheeses from BDCD la Cinquième Fois, download the tasting notes. You can learn about past BDCDs here, here and here.
---
Send us a postcard, drop us a line
Interested in working with us?
We scope projects and build teams to meet your organization's unique design and development needs. Tell us about your project today to start the conversation.
Learn More