Services
CRM Development and Consulting
At Think Company, our CRM experts are passionate about creating a system that works simply, smoothly, and powerfully. We start by understanding your needs and your workflows, we collaborate with you to design and develop the simplest system that meets your needs, and we put a roadmap in place to make sure you have everything you need in the future—before you need it.
Investing in CRM and Salesforce consulting services will improve your overall sales workflow as well as your team's user experience. When working with Think Company, your team will get the tools and processes you need while developing a much deeper knowledge of your organization's sales pipeline.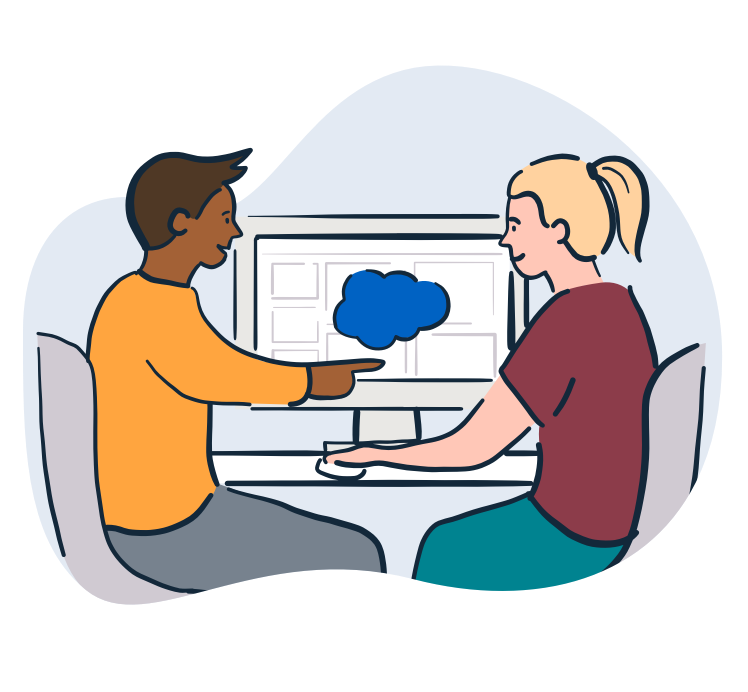 Custom CRM Solutions
Understand your CRM needs and plan how to get there.
Your Goal
Develop a customized experience built on top of your CRM platform.
Our Approach: Custom CRM Development
We use our world-class design skills to execute beautiful experiences so that your CRM system becomes a seamless part of your user experience.
Your Goal
Implement Salesforce to match your workflow.
Our Approach: Uncover Organizational Needs
We conduct technical discovery audits to understand where your Salesforce needs are met and where your needs are unique. We map your organization's structure to role hierarchies, sharing models, and workflows so that your CRM solution feels natural to your team.
Your Goal
Smoothly integrate Salesforce with the rest of your organization.
Our Approach: Salesforce Integration Analysis
We perform an integration analysis to find the simplest and smoothest way for Salesforce to share information with your existing systems. When appropriate, we write custom code so the end user feels like it all "just works."
Your Goal
Determine which CRM system best meets your needs.
Our Approach: CRM Consulting
We make specific strategic recommendations to find a CRM system that meets your needs and helps you plan for natural growth—avoiding expensive and distracting re-platforming initiatives.
Your Goal
Understand the timing and costs associated with CRM consulting and implementation.
Our Approach: Project and Timeline Transparency
We provide fact-based roadmap assessments that synthesize your organization's capabilities and history—plus our track record of development and integration—to create a living document that outlines CRM development and integration.
Send us a postcard, drop us a line
Interested in working with us?
We scope projects and build teams to meet your organization's unique design and development needs. Tell us about your project today to start the conversation.
Learn More