Case Studies
Online Product Catalog and eCommerce Workflow for a Multinational Telecommunications Company
The Opportunities
Company wanted to move beyond being seen as a simple transactional product provider to a more strategic thought-leader in support of large scale technology installations
Customers expressed frustration with the existing taxonomy and ability to intuitively locate products and product detail
Following an acquisition, there were significant challenges around creating a consistent user experience across a greatly expanded product line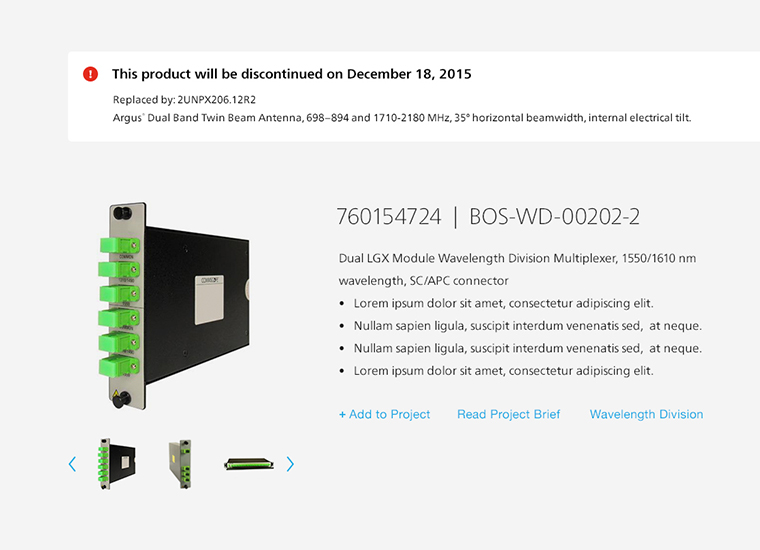 The Solution
We increased customer exposure, in an intuitive and relevant manner, to the many products of a global parts manufacturer that keeps vital networks around the world performing securely and at their peak.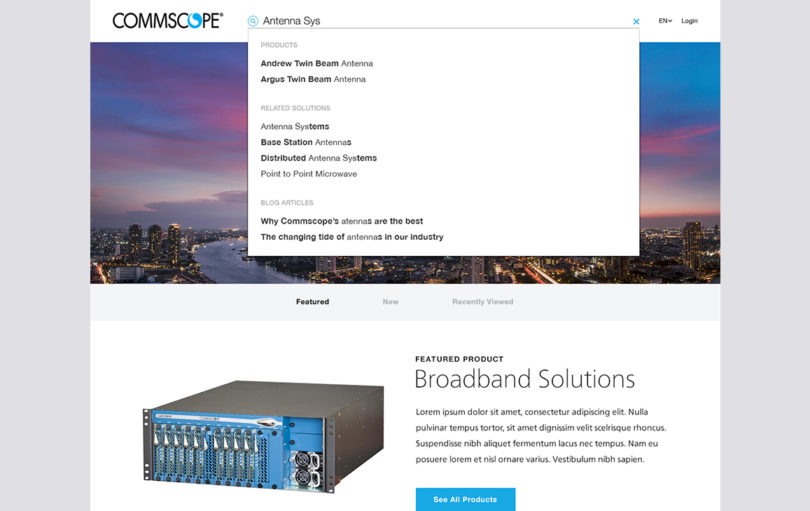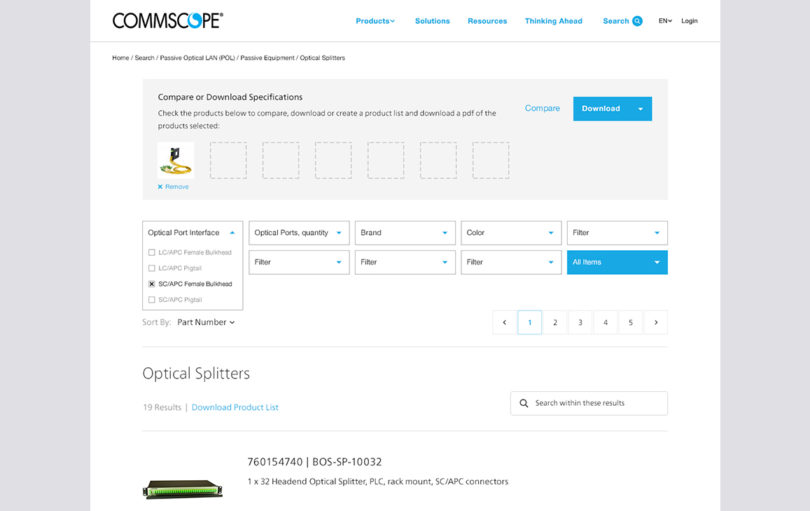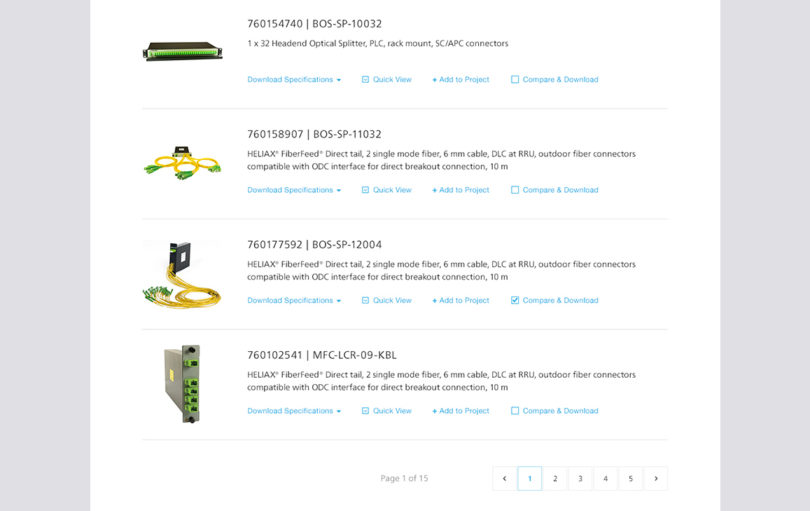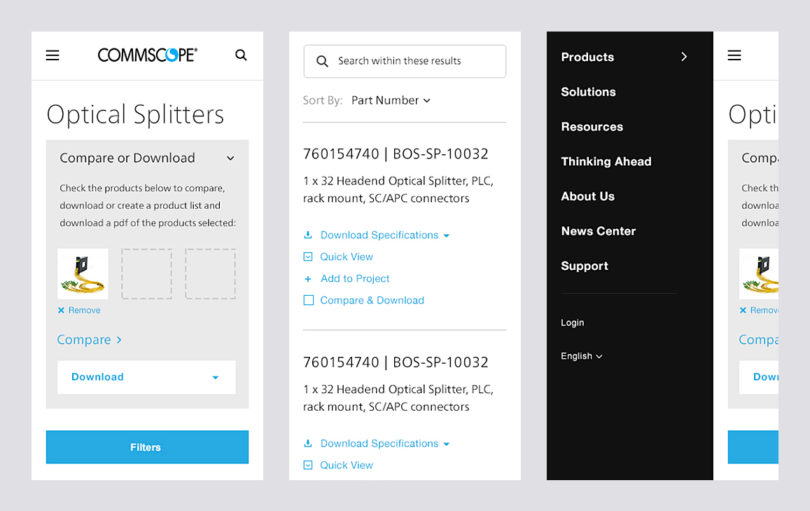 Our Approach
Performed extensive user research, made recommendations, and converted findings into direct design decisions for the online catalog and purchasing engine
Consolidation and integration efforts as a business unit from another large-scale player in the industry was purchased and assimilated—significantly growing and diversifying the catalog
Dual path design of both a temporary near-term solution and the ideal long-term solution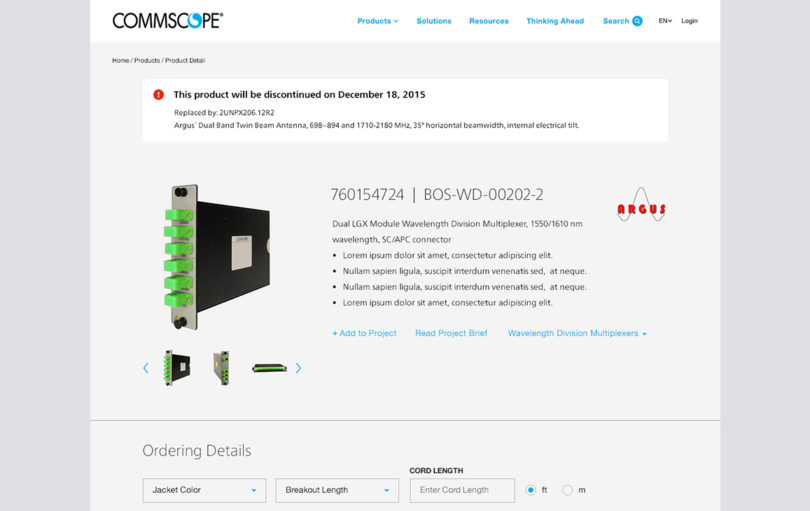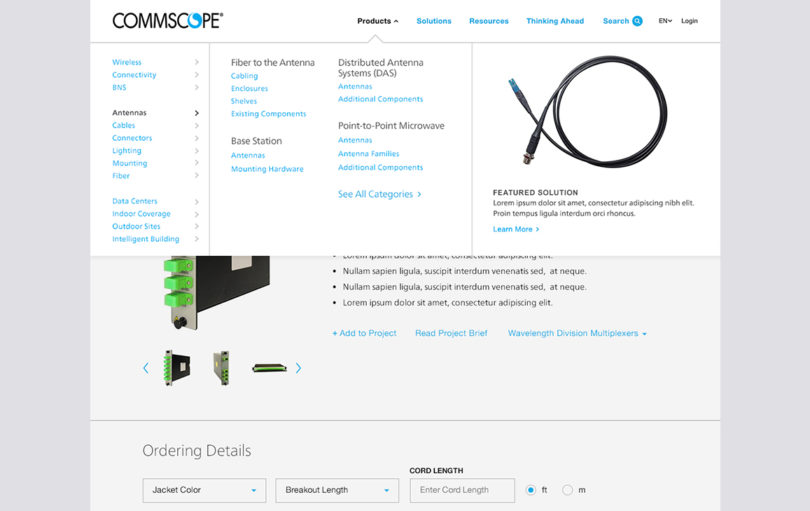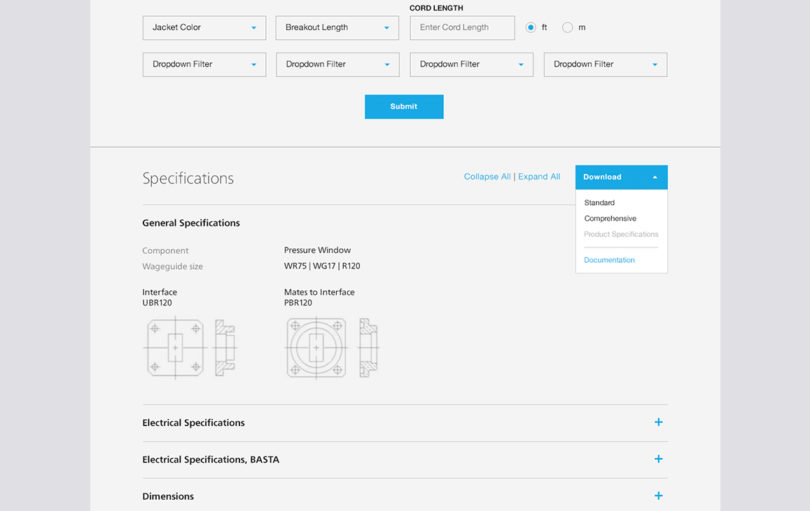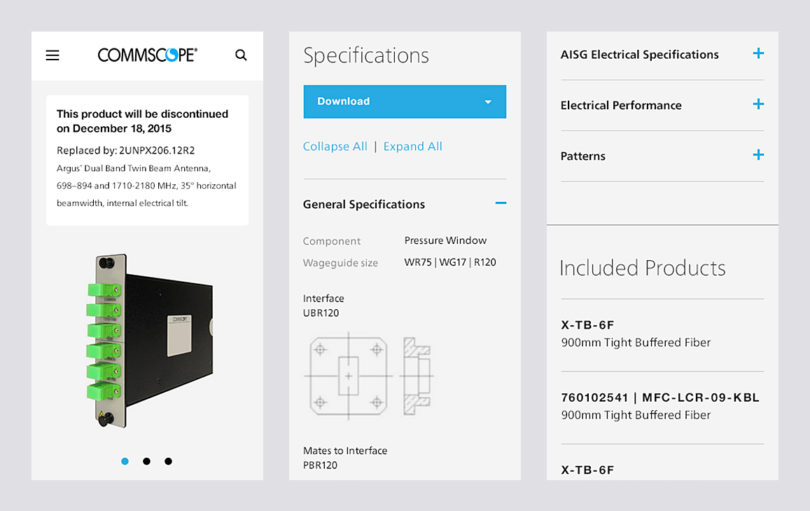 Send us a postcard, drop us a line
Interested in working with us?
We scope projects and build teams to meet your organization's unique design and development needs. Tell us about your project today to start the conversation.
Learn More