The Opportunities
Company sought to become the leader in the HRM application space by converting time and resource intensive legacy tasks (many still relying on static and/or paper-based materials) to a suite of world-class, fully-responsive digital applications
Customers wanted to be able to pick and choose only those products and services that were applicable to their needs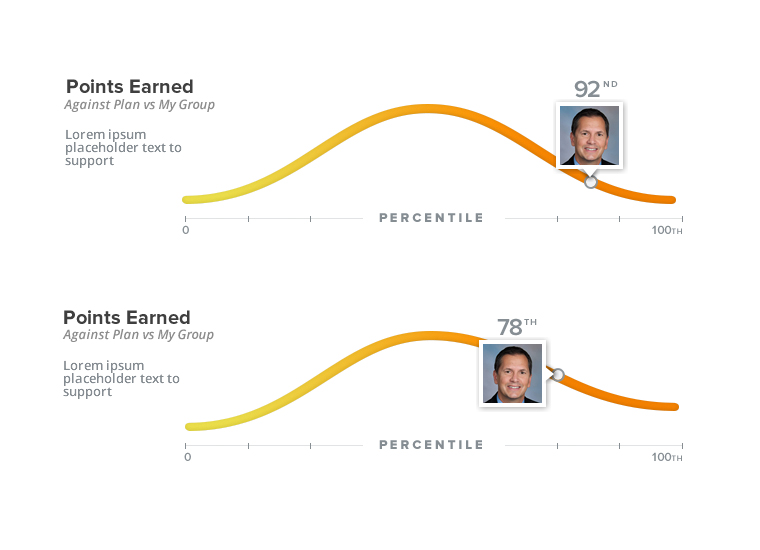 The Solution
We created a global standard that allows HR managers to compare data and make decisions in less time and with more confidence than ever before.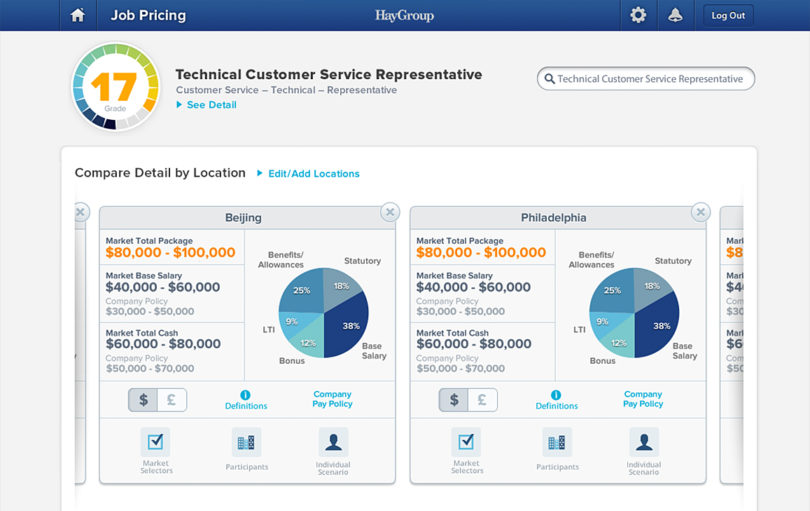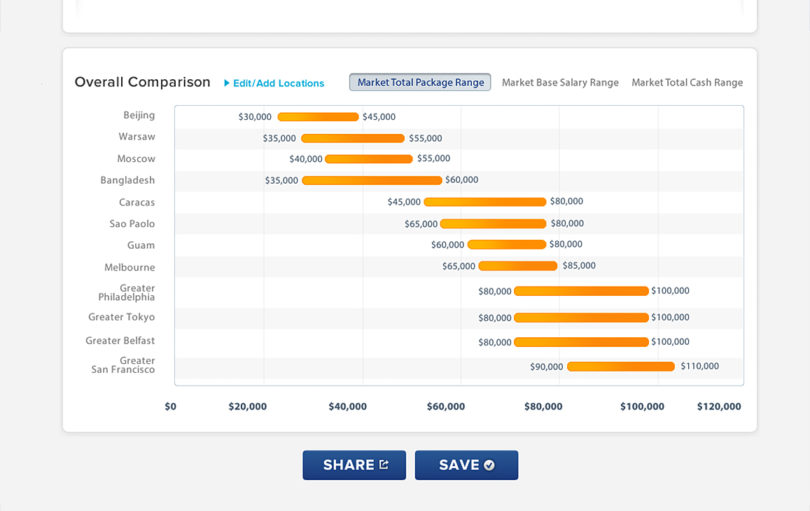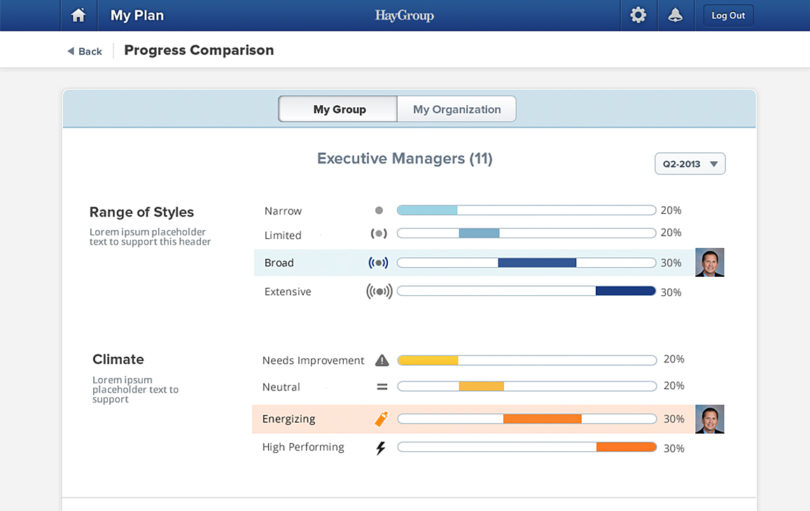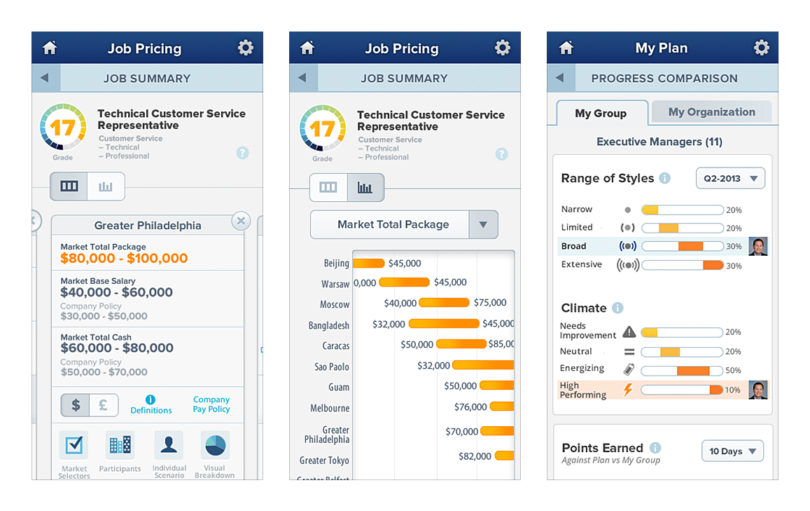 Our Approach
Designed a suite of responsive web applications and native iOS and Android apps for HR managers to compare total compensation packages for positions around the world, normalize jobs globally according to required skills and aptitudes to ensure 1-to-1 comparisons, create hiring and promotion scenarios for individuals, and manage their ongoing roster of talent
Created an action planning app for managers to assess and actively improve their management style and the climate they are creating for their employees
App suite was rolled out globally with a design that supports 60+ languages, many with unique character sets and some that read right to left, and considers cultural sensitivity across the globe (iconography, color palette, language, motivational factors by culture, etc.)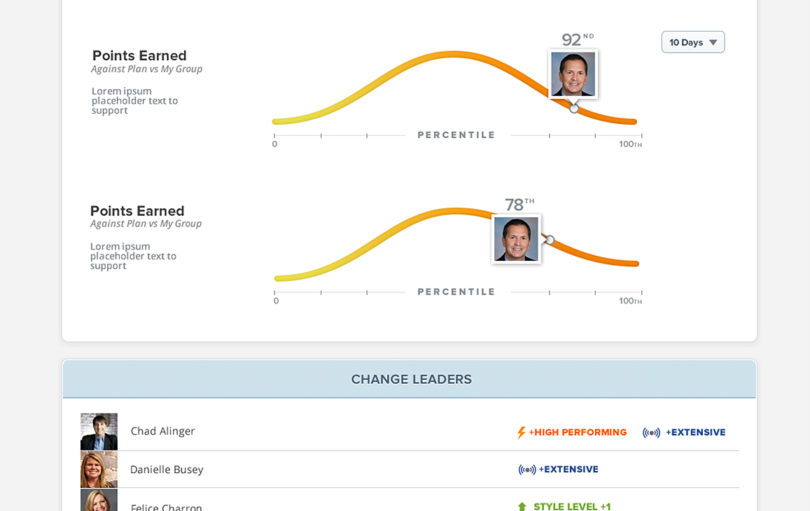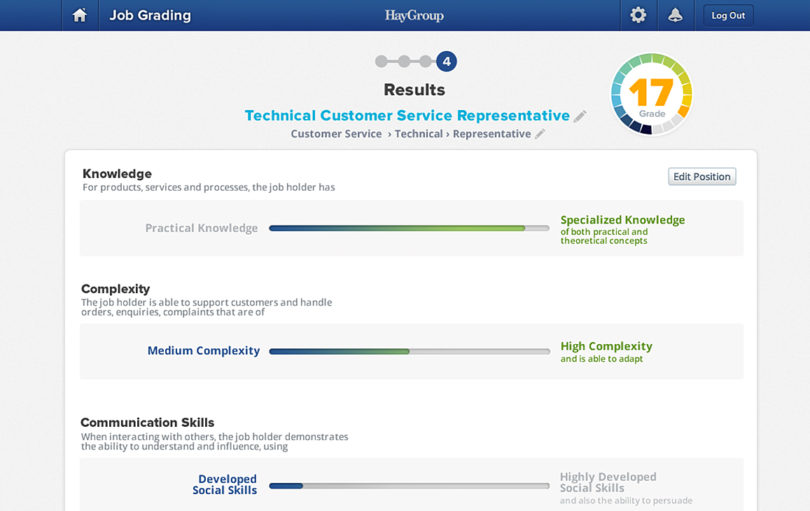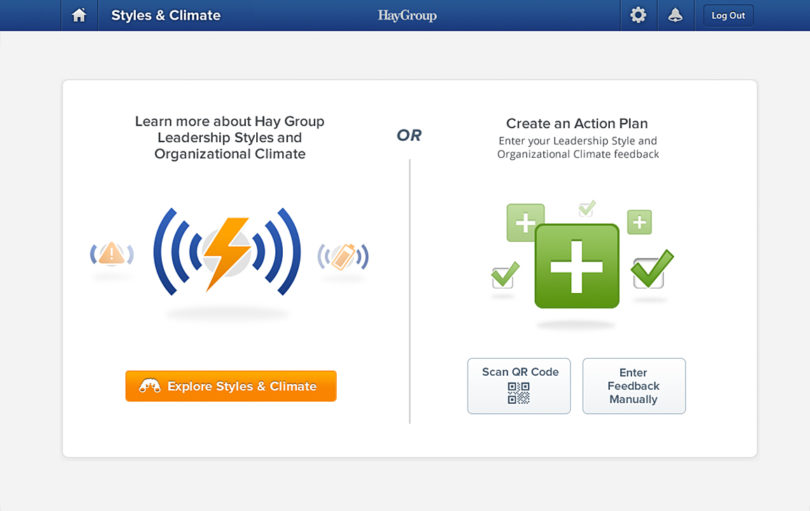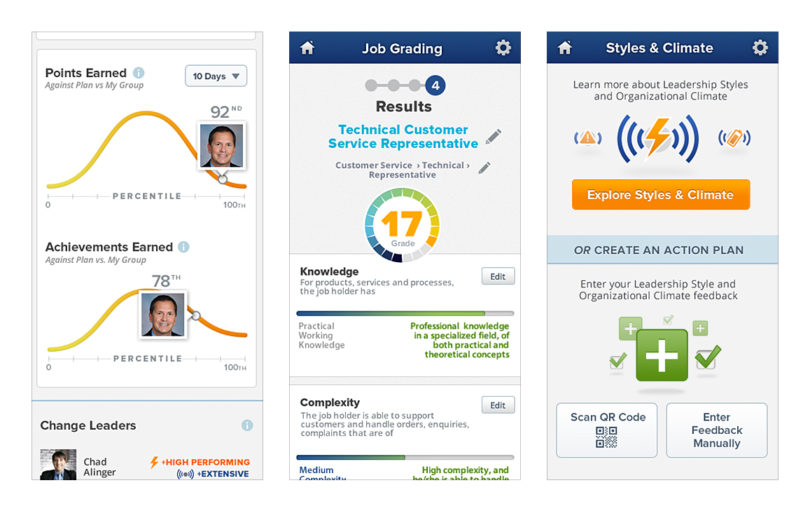 Send us a postcard, drop us a line
Interested in working with us?
We scope projects and build teams to meet your organization's unique design and development needs. Tell us about your project today to start the conversation.
Learn More