Case Studies
Employee Performance Development Platform for Global Telecommunications Designer & Manufacturer
The Opportunities
Existing learning portal was built on a platform that was only available via laptop/desktop when the majority of global users used mobile/tablet devices
The legacy presentation of courses consisted mainly of lists of titles; text-based, with little insight into the content, applicability, or personal relevance
Presentation of content didn't drive curiosity or excitement; there was very little engagement with content unless mandated even though much valuable content was available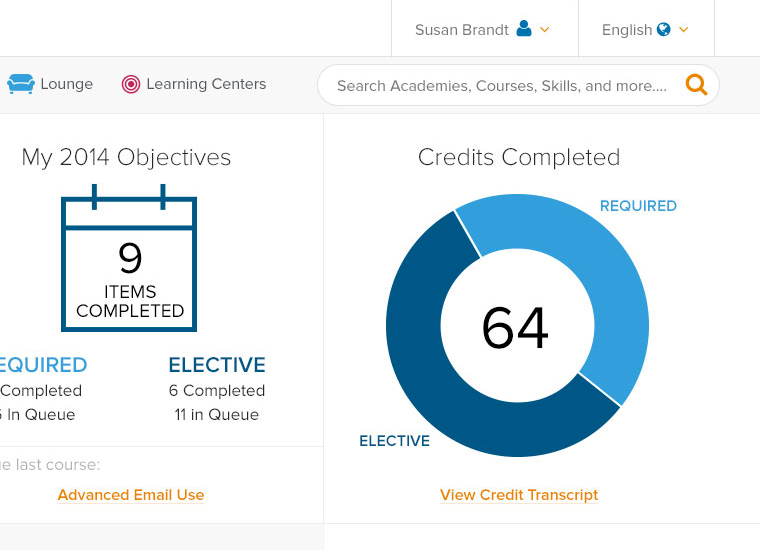 The Solution
We empowered employees of a large electronics manufacturer to take control of their professional development and advancement within the company, and subsequently designed a straightforward solution that allows employees to conduct training on the device of their choice.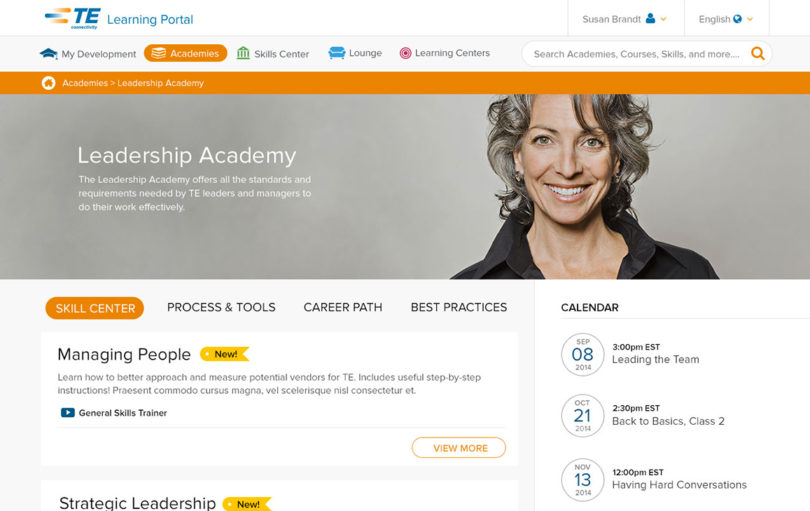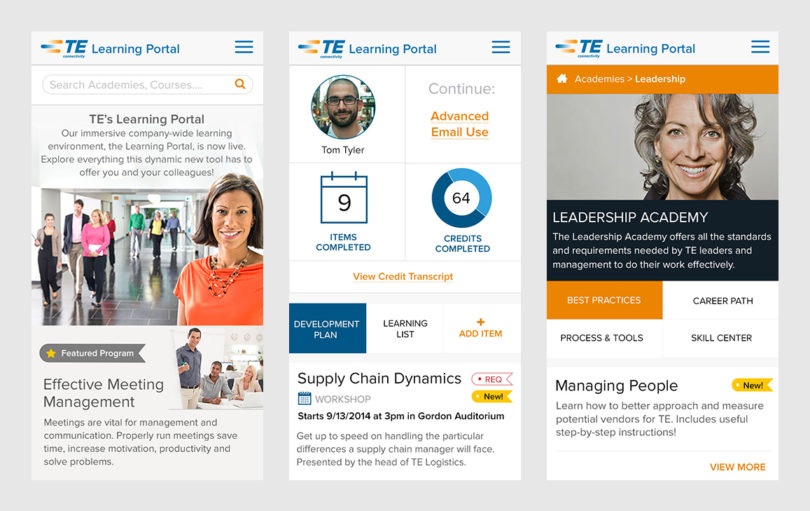 Our Approach
Designed a new, fully responsive, multilingual learning portal for a global manufacturer of highly engineered connectors, sensors and electronic components
Started with research through proof-of-concept, design validation performed upon that concept, and then full design of the platform. Included in-depth technical support on multiple platforms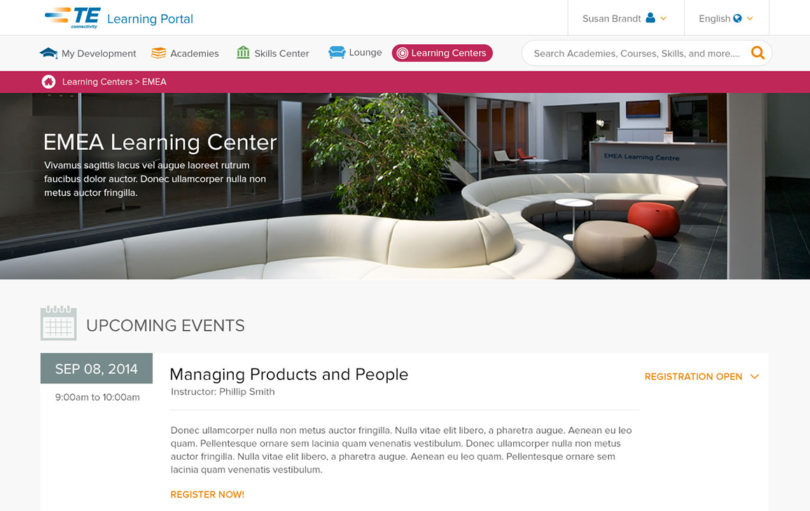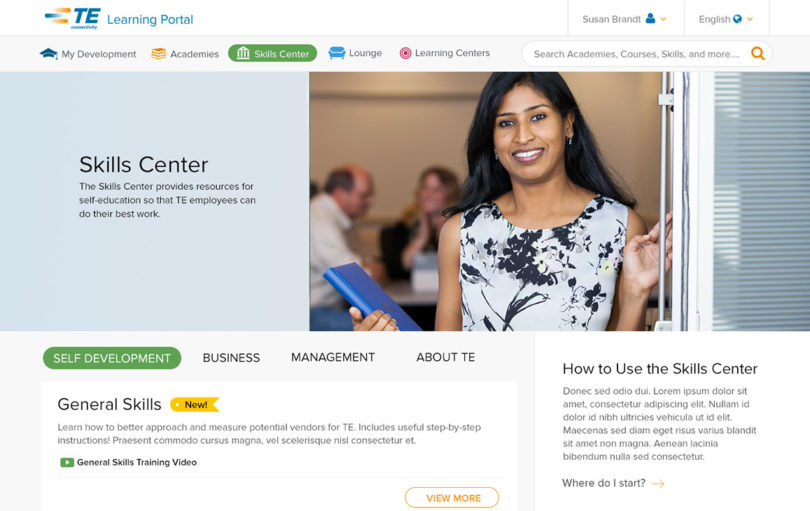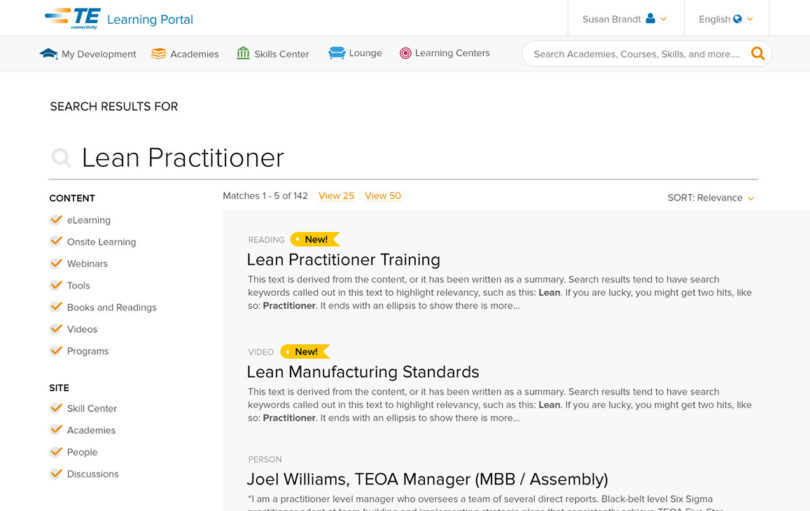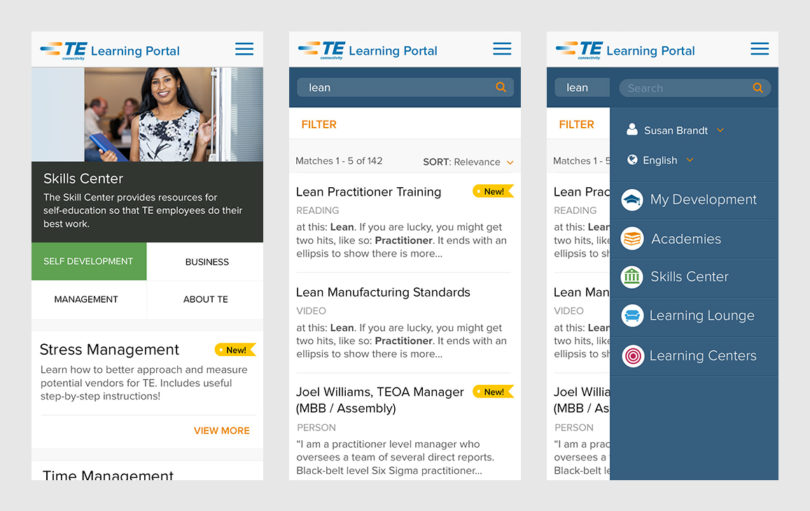 Send us a postcard, drop us a line
Interested in working with us?
We scope projects and build teams to meet your organization's unique design and development needs. Tell us about your project today to start the conversation.
Learn More