The Opportunities
Due to various complexities around the dosing and administration of antipsychotic drugs, healthcare professionals often have to make adjustments to the regimen when treatments are missed or altered in some way
Static charts had been created by established medical experts and pharmacokineticists to illustrate blood concentration over time resulting from different dosing scenarios, but many healthcare professionals found it difficult to apply static algorithms to unique real world situations and feel confident in subsequent treatment decisions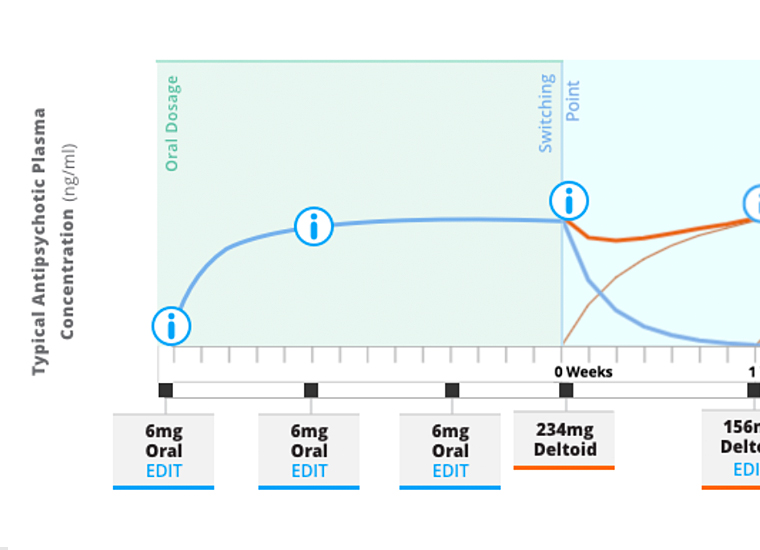 The Solution
We created a dynamic data visualization tool that allows healthcare professionals to change the variables for accepted dosing algorithms and model actual treatment scenarios.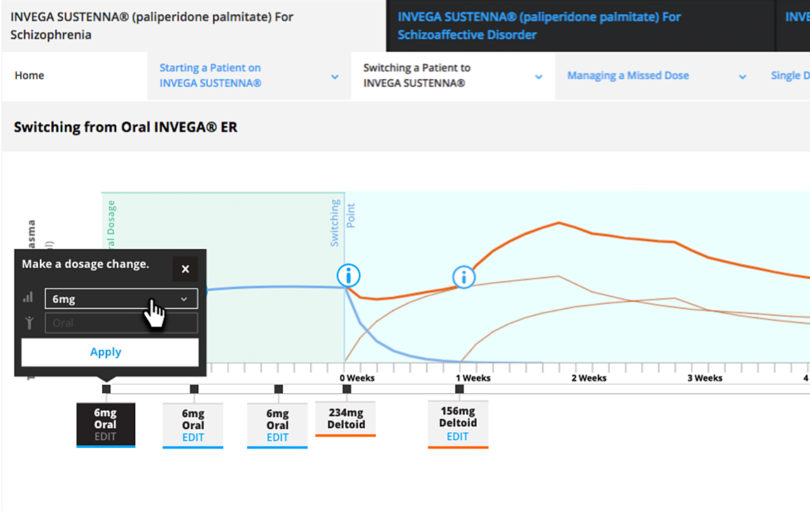 Our Approach
On behalf of a Fortune 100 pharmaceutical company, worked with the creators of the static charts to design a highly interactive and configurable educational dosing application
Initially classified as a medical device, it was redesigned to comply with FDA regulations as an educational tool
The platform has been expanded to accommodate additional indications and products
Created localized versions to accommodate different languages and regulatory regions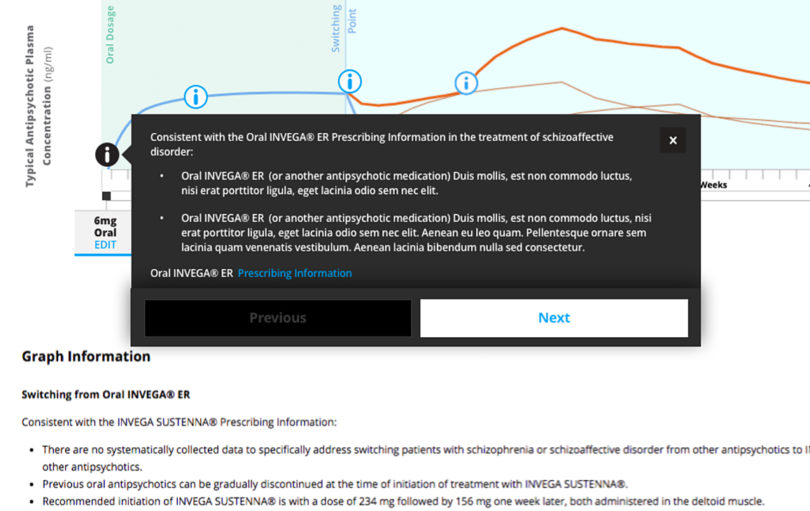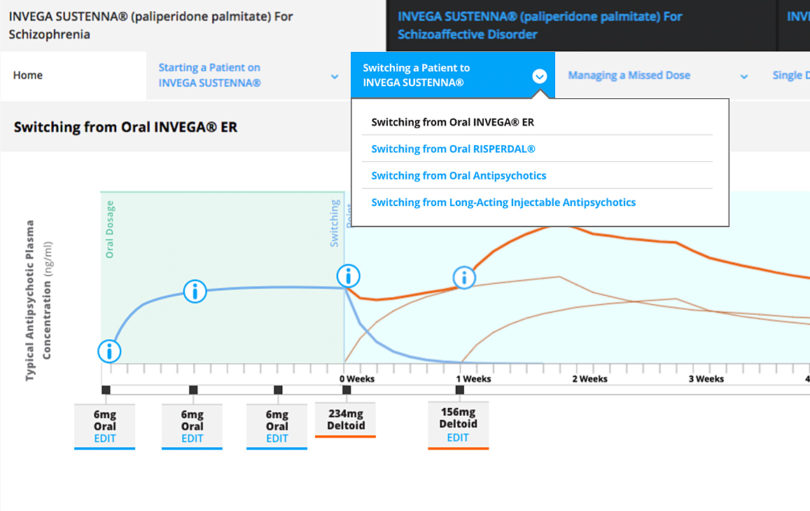 Send us a postcard, drop us a line
Interested in working with us?
We scope projects and build teams to meet your organization's unique design and development needs. Tell us about your project today to start the conversation.
Learn More