The Opportunities
Visitors to the existing website were not converting to customers
People were confused about the different types of available plans, how plans differed based on geographic location and the steps necessary to successfully switch providers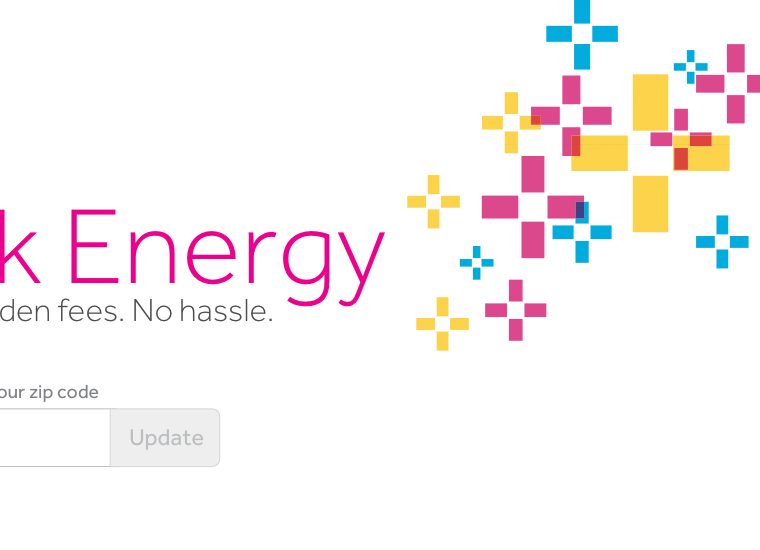 The Solution
We simplified the presentation of plans, pricing, and steps for people interested in changing energy providers.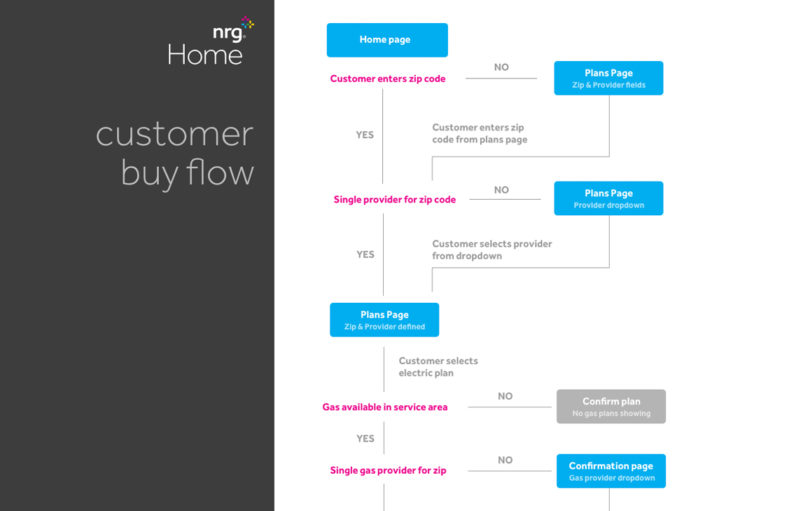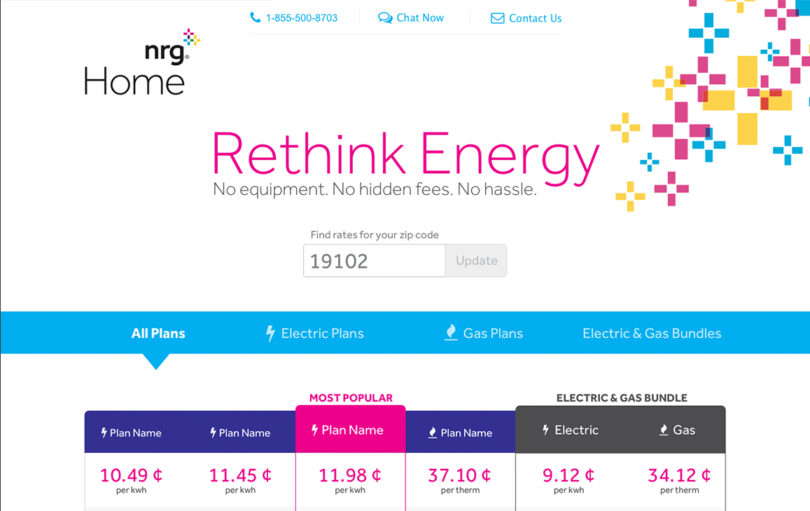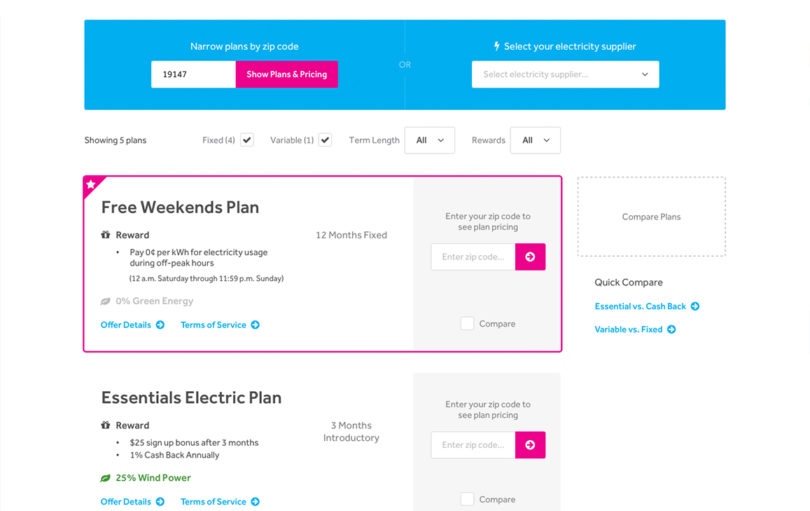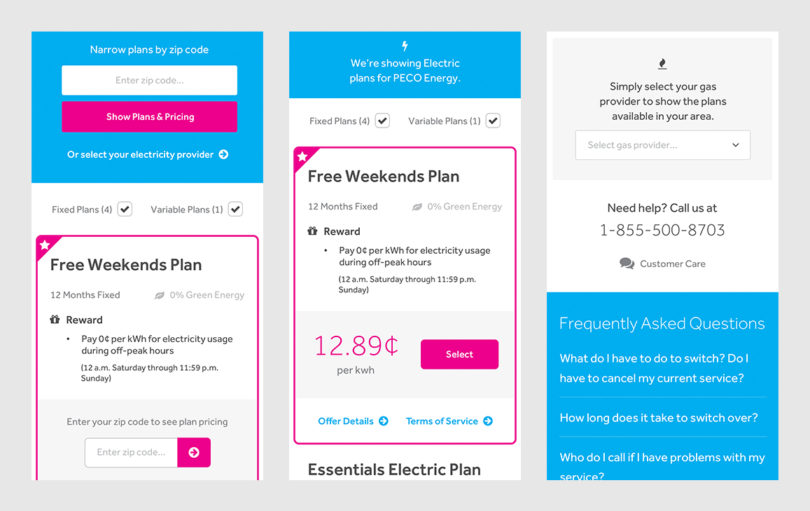 Our Approach
Researched the customer base according to various aspects of the online selection/purchasing experience and tracking/reporting capabilities, developed detailed customer personas with corresponding workflows, and created proof-of-concept artifacts to drive the redesign of a national energy provider's website
This led to the incremental design of improved online components, including a conversion-driving redesign of the multiple product offerings and related purchasing workflows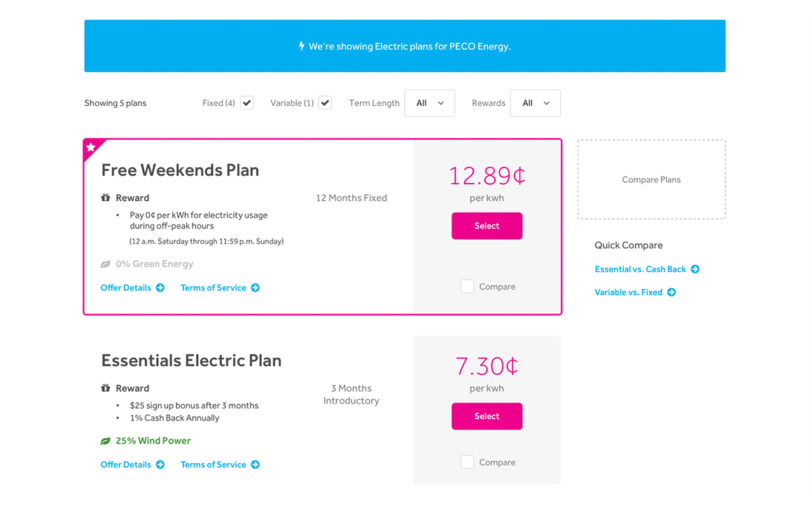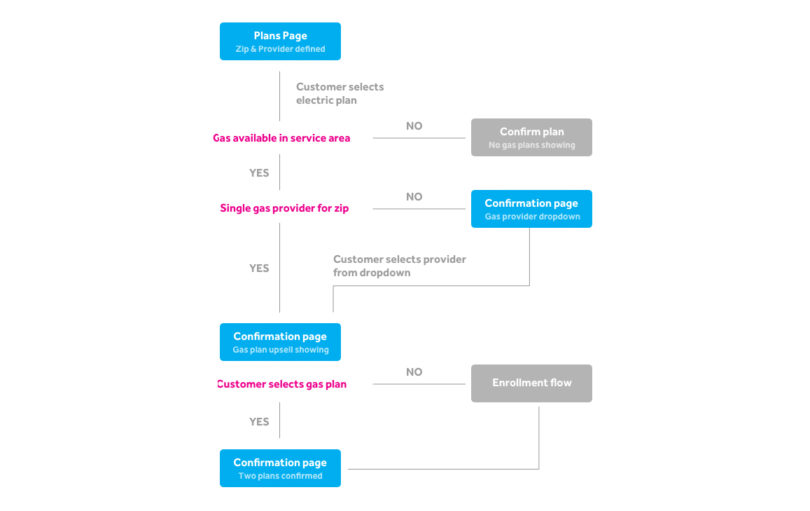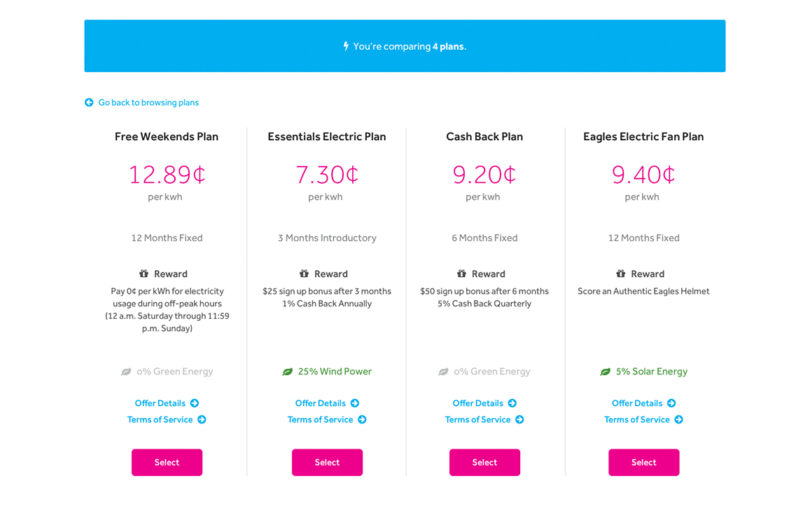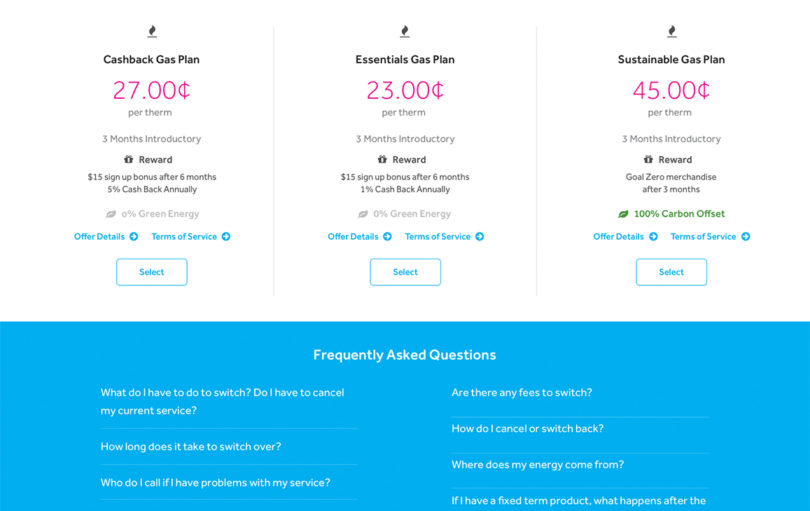 Send us a postcard, drop us a line
Interested in working with us?
We scope projects and build teams to meet your organization's unique design and development needs. Tell us about your project today to start the conversation.
Learn More