The Opportunities
Multiple existing intranet sites confused employees, had incomplete and overlapping content and purpose, were inconsistent in style and approach, and were being inconsistently used across departments
As smaller organizations were acquired, integration became more difficult as those new companies often had their own systems and workflows
Client needed to find a design partner able to work within the established Agile development process, provide clearly defined design assets and front-end code that could be leveraged and extrapolated during integration, and provide design support during integration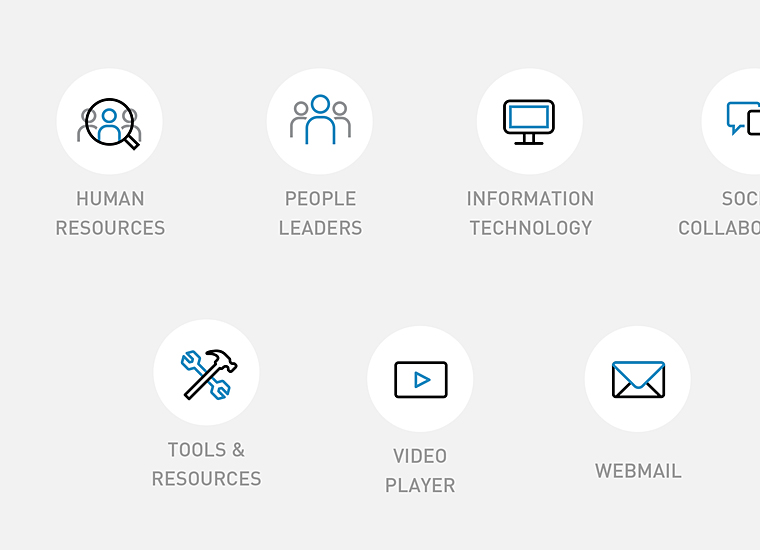 The Solution
We connected a global community of many thousands of employees such that they are able to effectively communicate and collaborate regardless of location, department or job function.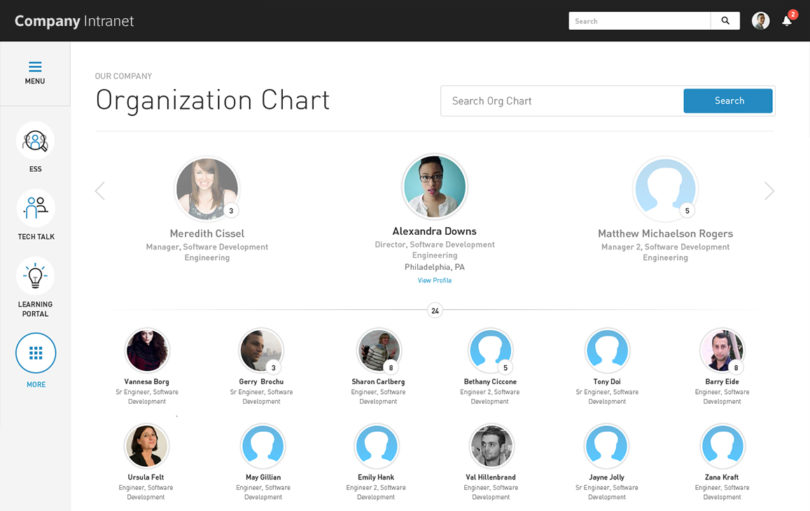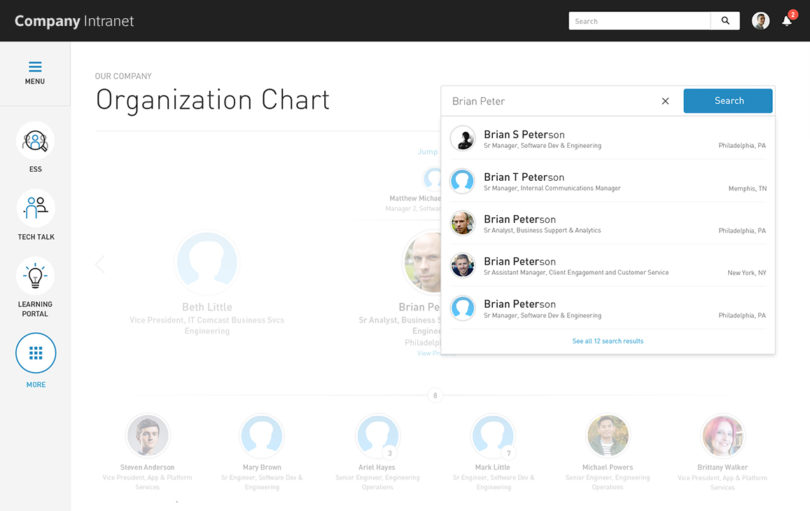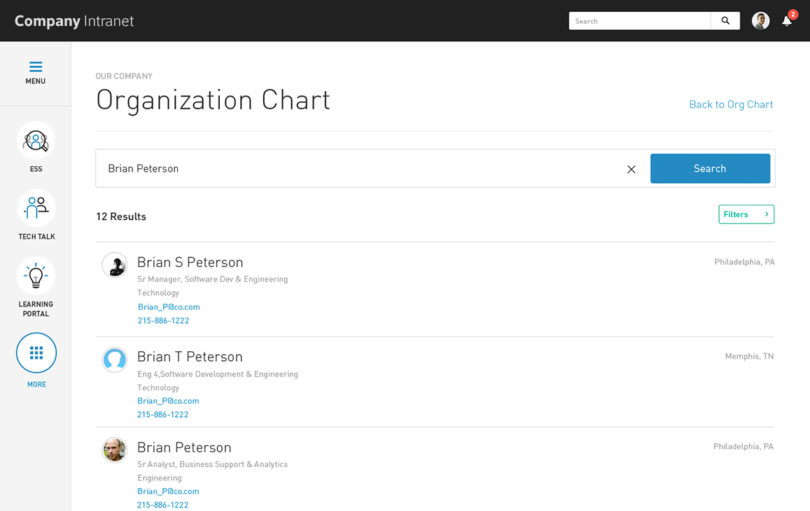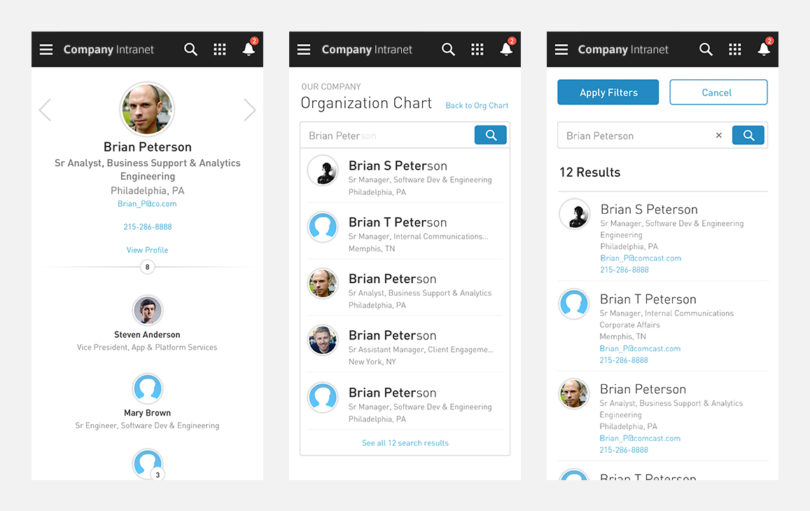 Our Approach
Helped prioritize features and functions and create a fluid roadmap for design and development
Designed a visual approach for representing content and introduced taxonomy and interactions that more closely aligned with the mental models of users
Performed periodic usability testing, A/B testing of new features/functions, created style guides and reference materials to guide ongoing maintenance and updates while driving consistency
Leveraged existing branding guidelines and worked within the established Agile framework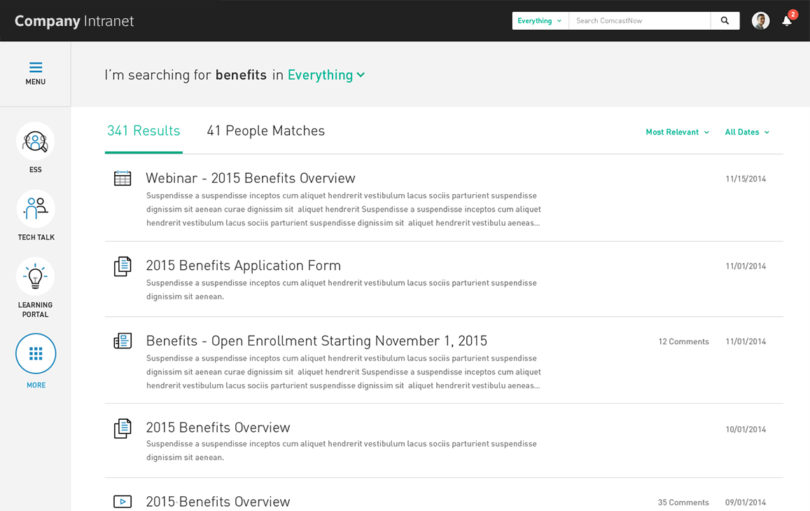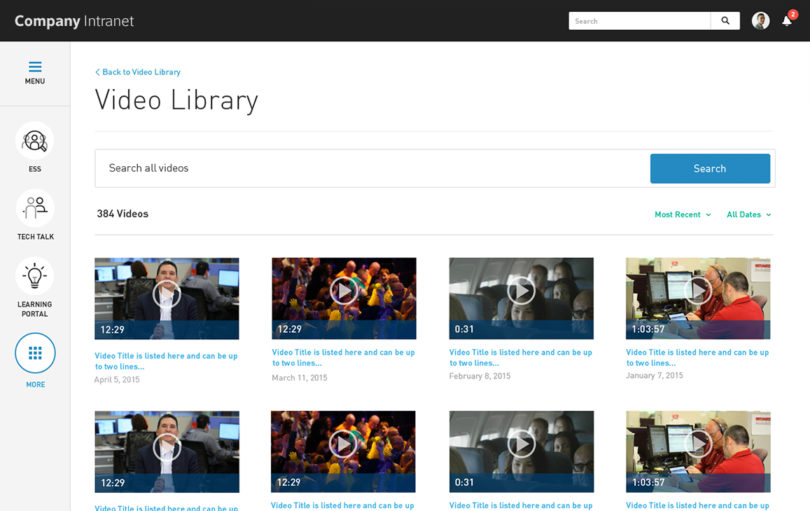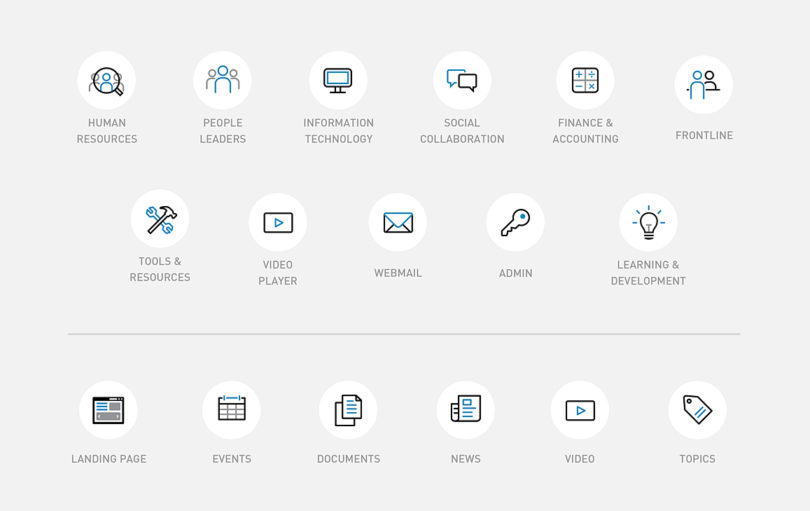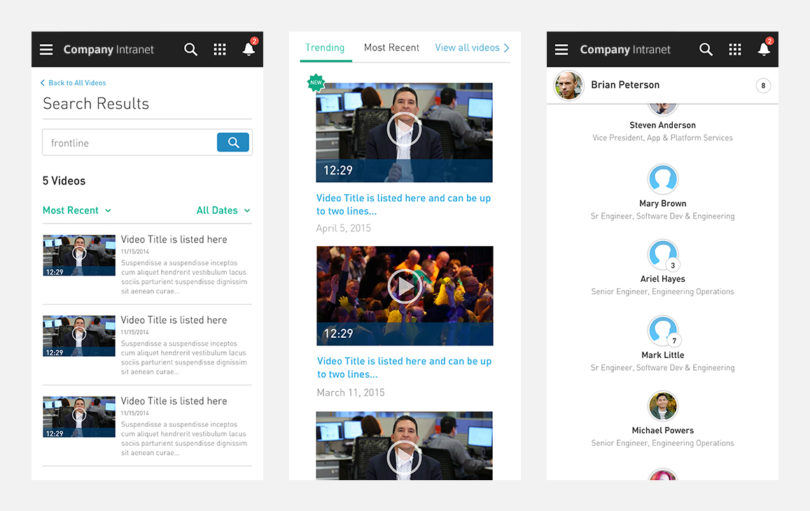 Send us a postcard, drop us a line
Interested in working with us?
We scope projects and build teams to meet your organization's unique design and development needs. Tell us about your project today to start the conversation.
Learn More