Case Studies
Intranet Redesign (20K+ Users) for one of the Largest & Oldest Children's Hospitals in the World
The Opportunities
Employees expressed frustration with three legacy intranets that had overlapping and inconsistent information/functionality; each had unique login credentials and many users needed to access all three intranets on a daily basis
Searches could only be conducted on one intranet at a time rather than across systems; users distrusted search in general since it returned outdated documents with varying relevancy to the search term
Existing assets were built upon information architecture and taxonomy that reflected internal organization and jargon rather than the workflows and mental models of users
Intranet usage was inconsistent, the assets were not delivering a return on investment for the maintenance and upkeep, and employees didn't feel they could rely on it in many situations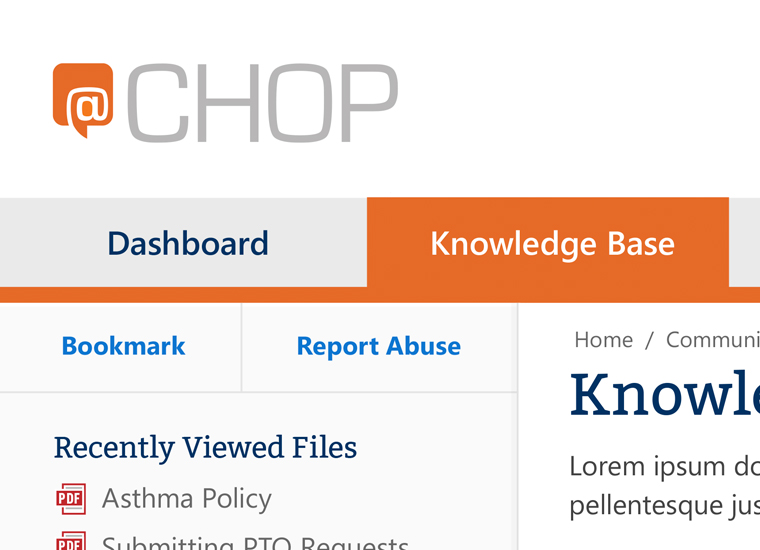 The Solution
We consolidated three existing corporate intranets into one central portal that provides single-sign on, which allows for quick and accurate location of information and applications that support all functions—from administrative to point-of-care actions and decision making.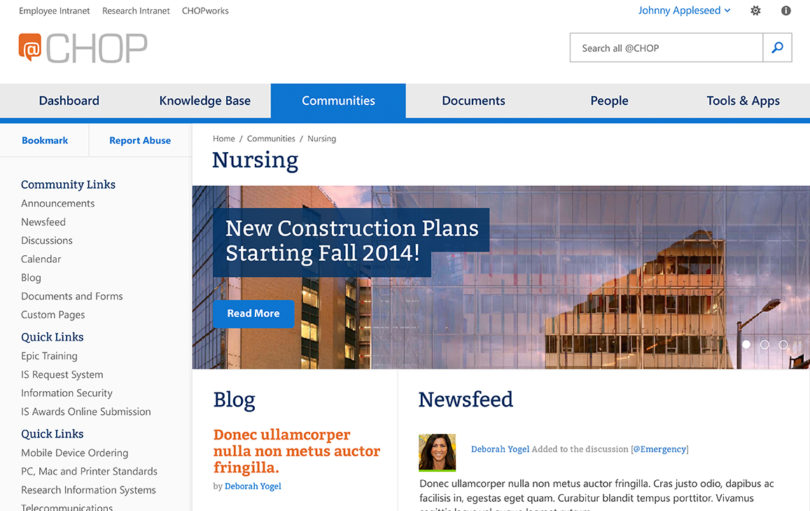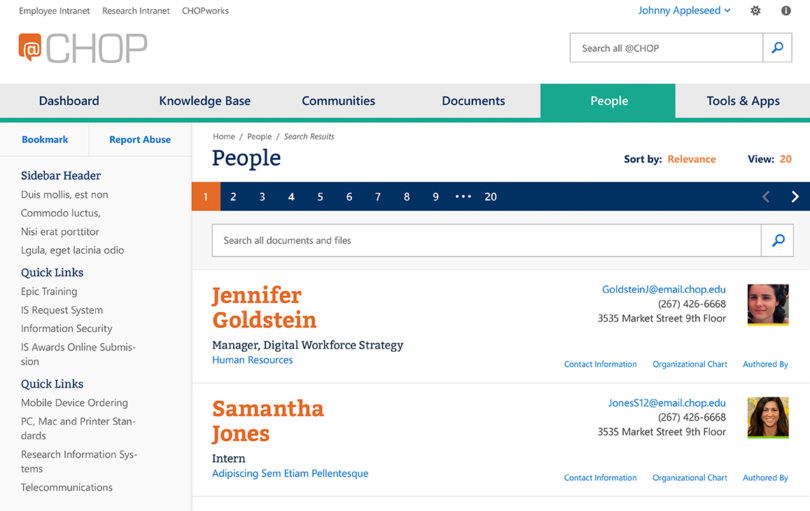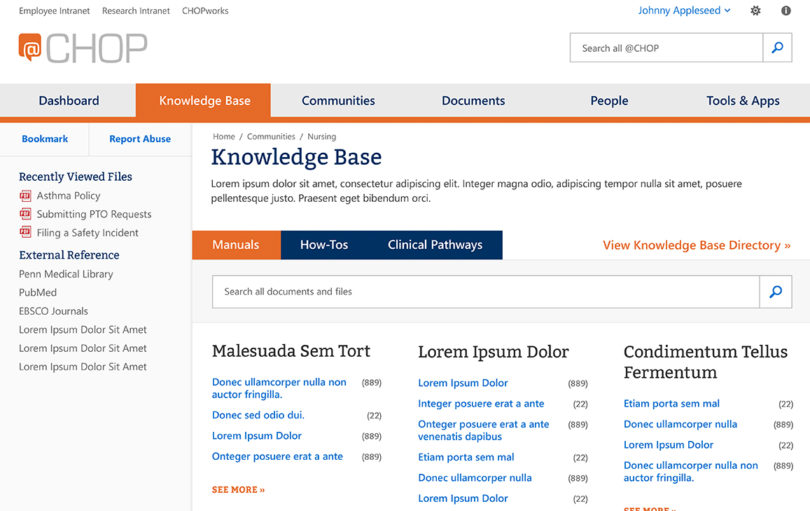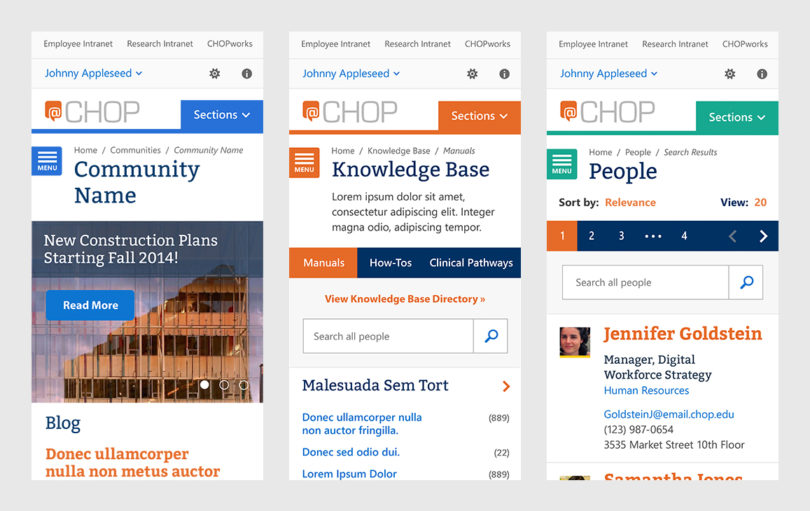 Our Approach
Performed extensive contextual research with various user groups, many of whom would be using the redesigned product for point-of-care decision making
Leveraged research to create strategies and recommendations to successfully transition and sunset three existing legacy intranets
Designed the information architecture, interaction models, and visual treatment of the new platform (built on SharePoint 2013) used by more than 20,000 users; provided ongoing support through development, branded the new intranet, and led the internal marketing initiative during rollout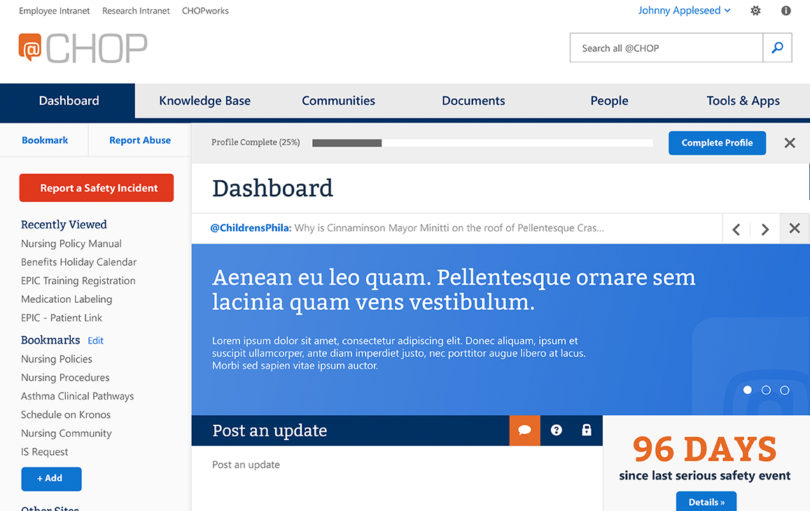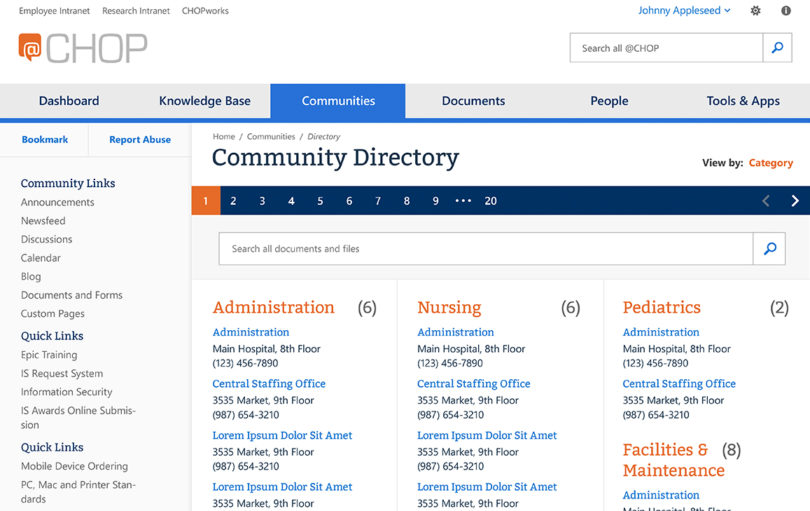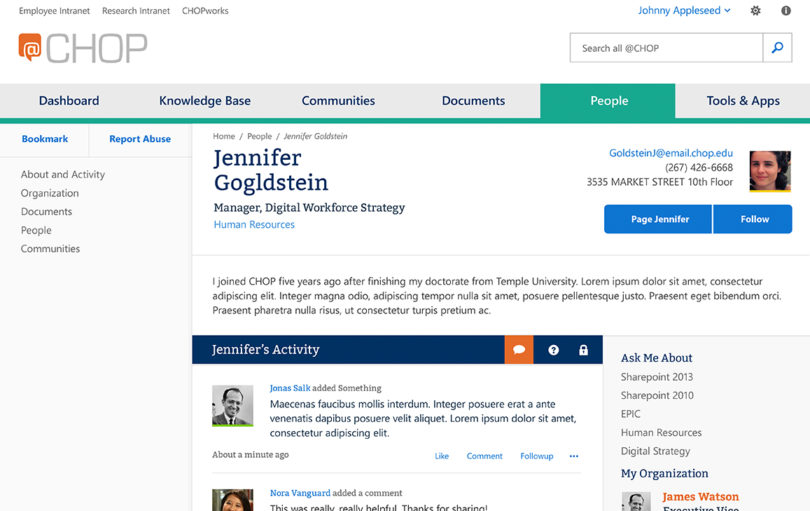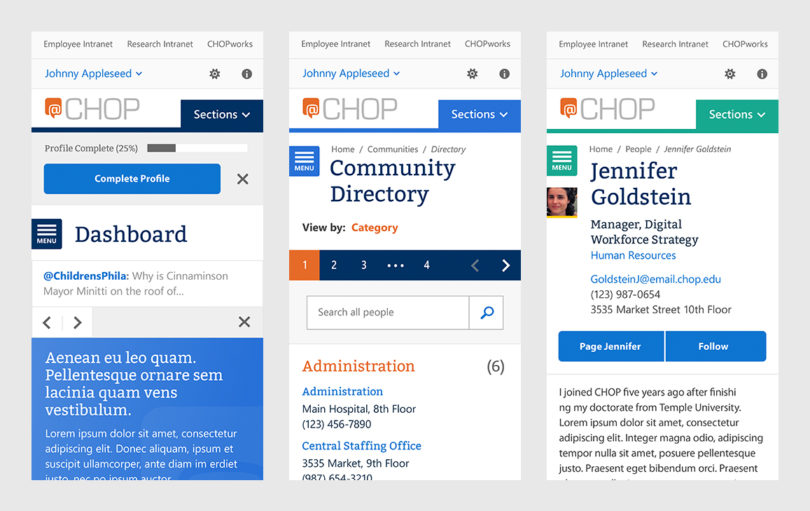 Send us a postcard, drop us a line
Interested in working with us?
We scope projects and build teams to meet your organization's unique design and development needs. Tell us about your project today to start the conversation.
Learn More