Free Problem Solving Workshops for Organizations Pursuing Social Justice
Is Your Organization Facing a Pressing Challenge?
As Design and Technology consultants, we want to apply our technical skills to the challenges your non-profit organization faces. Everyday Think Company helps clients solve difficult problems through Design Thinking. This means we take a human-centered approach toward problem solving that balances the needs of people, technological opportunities, and organizational goals to achieve a desired outcome.
One of our core company values is to be of service to our community, and because of this, we want to help mission-driven organizations devise new approaches or make iterative improvements to meet the needs of those they serve.
We started by offering free workshops to organizations impacted by the global health crisis earlier this year. We're now transforming this temporary program into a permanent one and expanding it to address a clear and obvious need that has been overlooked in our society for far too long: free workshops to help community organizations that pursue a more equitable and just society for marginalized groups. Through this effort we strive to help mission-driven organizations identify and overcome specific challenges to achieve their goals.
To get started, we'd like to hear from you about your challenge. Fill out the form below and we'll respond as quickly as we can. If we can't provide what you need, we'll try to find someone in our extended community who can. If you know someone who may benefit from this service, please share this offer.
Our Process to Help Solve Your Problem
Once we've determined we can take action on a request, here's what to expect:
We'll contact you for background on your challenge
We'll quickly process that and prepare an approach for the workshop
We'll hold a remote workshop—or what we call a Think Session—with you and/or your team to facilitate a discussion, break down the challenge, explore possible solutions, and determine next steps
We'll follow up with a summary of the session and any relevant artifacts needed for implementation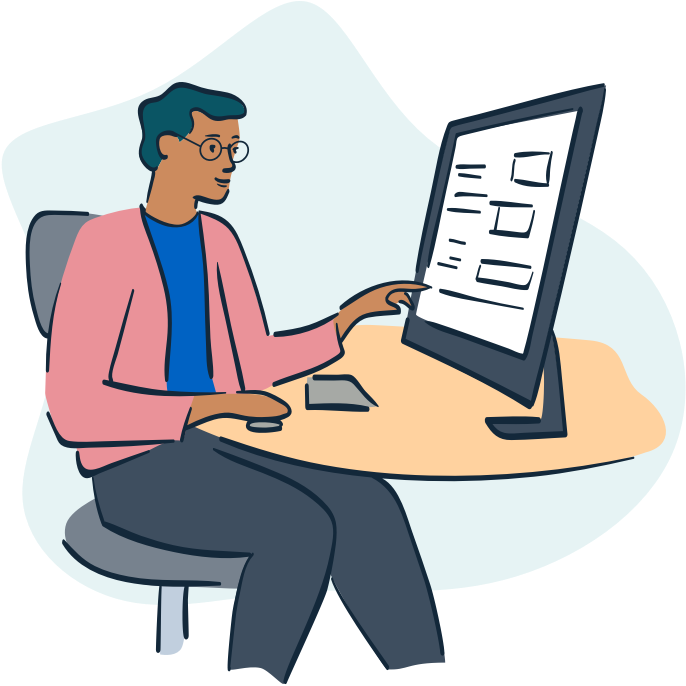 Need More Context?
Here are some examples of what we've done to address challenges and implement solutions:
Send us a postcard, drop us a line
Interested in working with us?
We scope projects and build teams to meet your organization's unique design and development needs. Tell us about your project today to start the conversation.
Learn More